Biography
Barry Dennen is an American actor, singer & writer. He is known for his works in Fiddler on the Roof (1971), The Dark Crystal (1982), Jesus Christ Superstar (1973), Metal Gear Solid 2: Sons of Liberty (2001)
Barry Dennen was born on 22nd February 1938 in Chicago, Illinois, United States. He lived in New York City in his 20s. He lived in London, England in his 30s.
Death: Barry died on 26th September 2017 at his home in Burbank, California, United States from Traumatic brain injury(TBI). He had suffered an injury at his home in July 2017 and the condition never got better from there.
Barry Dennen: Facts & Trivia
Barry's career started in the cabarets of New York City
Voice actor: Barry has provided his voice for characters in movies/ series and even video games .
As a writer: Barry Dennen has written screenplay for episodes in Amazing Stories, The Comic Strip Presents.
My Life With Barbra: A Love Story (1997): An autobiographical story of Barry about his time with actress, singer Barbra Streisand. He was her mentor in her initial years.
Living with Barbra Streisand: Barbara lived with Barry from 1960-63 in his Greenwich Village apartment.
Homosexuality: Barry in his later years came out as a gay man, according to his book homosexuality came as a realization.
Some of the stage plays Barry has appeared in:

Annie Get Your Gun
Cabaret
Ghetto
Irma La Douce
Jesus Christ Superstar
She Loves Me
Silent Partners
Stop the World, I Want To Get Off
Sweet Charity
The Fantasticks
The Pirates of Penzance
West Hollywood Gyspy

He was a classmate of writer George Takei at the UCLA
Jesus Christ Superstar: He has been associated with the musical hit for the last 40 years
Batman Series: He has been part of three different Batman series- Batman (1966), Batman: The Animated Series (1992) & Batman Beyond (1999)
Barry Dennen: Quotes
Always remember that one thing leads to another.
Barry Dennen: Photos, Pictures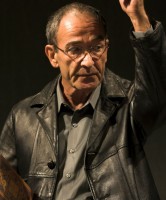 Barry Dennen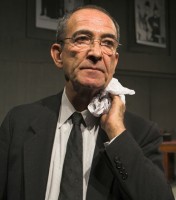 Barry Dennen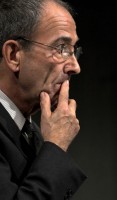 Barry Dennen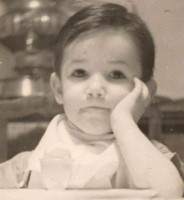 Barry Dennen childhood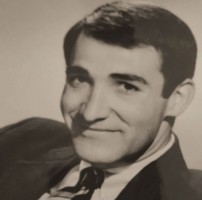 Young Barry Dennen