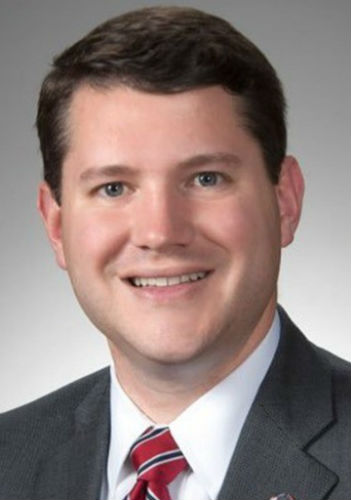 Wes Goodman [Deleted]
| | |
| --- | --- |
| Date Of Birth | February 14, 1984 |
| Age | 36 years 7 months 15 days |
| Day of Birth | Tuesday |
| Place Of Birth | Morrow County, Ohio, United States |
| Zodiac Sign | Aquarius |
| Profession | Politician |
| Full Name | Wesley Goodman |
Personal Information
Residence

Cardington, Ohio

Religion
Christianity
Star Sign
Aquarius
Nationality
American
Ethnicity
Caucasian
Complexion
White
Sexual Orientation
Straight
Body Features & Measurements
Height

176 CM


5 Feet 9 Inches
Eye color
Blue
Hair color
light brown
Weight

75 KG


165 lbs

Body Type
Large
Family Information
Wife

Bethany Goodman

Education Qualifications
Education (Graduation)
Bachelor of Arts (Ohio Wesleyan University, class of 2006 with degree in politics)
Education (High School)
Cardington-Lincoln High School
Alma Mater

Ohio Wesleyan University

Social Networks, Web links
Twitter Profile
Wes Goodman [Deleted] Twitter Profile
Official Website
Wes Goodman [Deleted] Official Website
More Information
Political party
Republican
Biography
Wes Goodman is an American Republican politician. He is known for being the state representative of Ohio from November 2016 to November 2017.
Wes Goodman was born on 14th February 1984 in Morrow County, Ohio, United States.
Controversy & resignation: Wes resigned from his position as the state representative after the allegations of inappropriate sexual behavior. It was later revealed that Wes had a romantic affair with a man in his own office (consensually). He was at times critical of homosexuality in the public, He was criticized by the Republican party followers for his sexuality while by the democratic for being duplicitous.
In 2015 Wes was accused of sexual misbehavior with an 18 year old man, but the incident was not mainstream until his resignation in 2017. Both Goodman and his wife locked their twitter profiles after the incident, Goodman unlocked access to hi profile a month later.
There have been allegations on him of exchanging inappropriate emails (with photos and texts) with young men from universities, office and other places. Johnny Hadlock, a former intern for another GOP representative and a gay man in an interview to Cleveland revealed he had phone sex with Wes once and had been in contact over text for some time.
He is also believed to have been in contact with gay people through Craigslist gay ads.
Wes Goodman & Bethany Goodman: The couple have been married since 2012, they have been representatives of conservative values, they have a stance against homosexuality.
Bethany has been an assistant director of the March for Life(a pro-life March in Washington)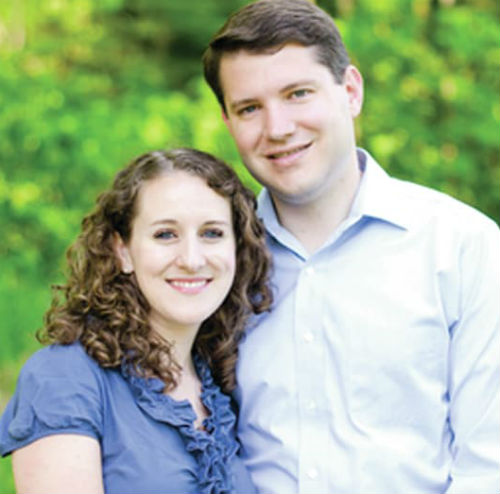 Image: Wes Goodman with wife Bethany Goodman
Wes Goodman: Facts & Trivia
Wes Goodman comes from a family of farmers, black smiths, mechanics and first responders (specialists who attend accidents, calamities and provide basic treatment).
Graduation in politics & government: Wes graduated from Ohio Wesleyan University with a degree in Politics, History, Government & pre-law. He passed the class in 2006. He was in the Alpha Sigma Phi​ fraternity
After his graduation Wes worked as an assistant with the politicians like- Mike DeWine (senator & attorney general), Jim Jordan (James Daniel Jordan,U.S. Representative).
Conservative Action Project: In 2013 Wes worked as the managing director of the project (a project in collaboration of conservative leaders and organizations), it helped him become the representative of 87th district of Ohio.
Sons of The American Legion: Wes grew up being the part of the legion (it was started in 1932 to honor the service and sacrifice of Legionnaires)
Boy Scouts: He has been involved with the Boy Scouts since childhood when he was part of them.
9/11: It is believed that Wes became more aware of the world politics after the incident of September 11, 2001. It is believed that he decided to become the part of governing system after that.
Pro-life laws: Wes has been part of the team that helped preserve about 20 pro-life laws
Cut, Cap and Balance Act: Republicans had made a promise of cutting spending to ceil the debt crisis, Wes's team had a crucial role to play in the enactment of the act.
Repealing of obamacare: He was against Obamacare and has been fighting for its repealing.
On Homosexuality: He had been critical of homosexuality, arguing the sanctity of "natural alliance of man-woman", he had denied allegations of homosexuality by the media even before the issue was blew up leading to resignation.
He owns Goodman Strategies, LLC. An organization for Coordinating strategic projects and initiatives
He has affiliations with:

Buckeye Firearms Association
Forge Leadership Network
Harding Area Young Republicans
National Rifle Association
Ohio Farm Bureau
Ohio Citizens' PAC
Ohio Pro-Life Action
Ohio Right to Life
Wes Goodman: Quotes
There are people who think your voice doesn't matter and shouldn't matter (as much as those in Washington) They're wrong. Rural, small-town life is our state and country's backbone.
Our heartland values are worth fighting for
I strongly believe that we need new conservative leadership.
I have a heart to serve the community.
If we stand up and stand together, there is nothing we cannot accomplish with hard work.
We feel betrayed by those who say one thing to get elected and do another in office.
It is not our government that makes us special. It is the ideas and principles behind it
Healthy, vibrant, thriving, values-driven families are the source of Ohio's proud history
For those whom I have let down, I'm sorry.
I sincerely regret that my actions and choices have kept me from serving my constituents in a way that reflects the best ideals of public service