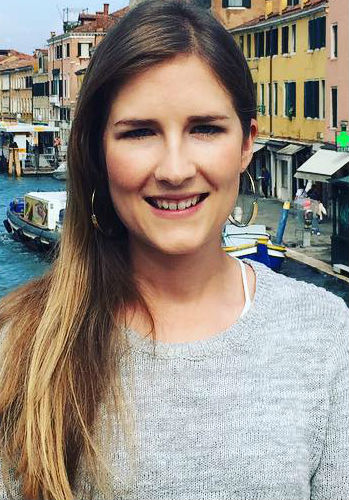 Laura Coles [Deleted]
Date Of Birth
April 22, 1987
Age
34 years 0 months 19 days
Day of Birth
Wednesday
Place Of Birth
Stirling, Australia
Zodiac Sign
Taurus
Professions

Shooter

,

Skeet shooting

,

Exercise Physiologist
Personal Information
Residence

Perth, Western Australia

Religion
Christianity
Language
English
Nationality

Australian

Ethnicity
Caucasian
Complexion
White
Trademarks
Beautiful face , Short stature
Body Features & Measurements
Height

156 CM


5 Feet 1 Inches
Hair color
Light Blonde
Weight

47 KG


104 lbs

Figure Type
Hourglass
Body Type
Average
Family Information
Father

Glenn Coles

Mother

Lee Coles

Sister
Verity Coles (Aspiring shooter)
Cousins
Eleesha Alex (Paternal)
Ben Coles (Paternal)
Uncle
Michael Coles (Paternal)
Grandfather
Kenny Dave Peralta
Aunts
Leanne Carver (Paternal)
Erica Coles (Michael Coles's wife)
Relative
Lani Coles
Love, Romance, Marriage
Boyfriend
Nick Melanko (Engaged)
Career Information
Years Active
2002-
Favorites, Hobbies, Likes/ Dislikes
Hobby
sailing
Social Networks, Web links
Facebook Profile
Laura Coles [Deleted] Facebook Profile
Twitter Profile
Laura Coles [Deleted] Twitter Profile
YouTube Channel
Laura Coles [Deleted] YouTube Channel
Contact
Contact(Phone)

+61 468 794 499

More Information
Inspiration
Michael Diamond (2000 Gold Winner)
Coach
Valeriy Timokhin (National)
Biography
Laura Coles is an Australian skeet shooter. Laura has won Gold medal at the 2014 Commonwealth Games held at Glasgow.
Family- Childhood
Laura Coles was born on 22nd April 1987 in Stirling, Australia. She is originally from Busselton, Western Australia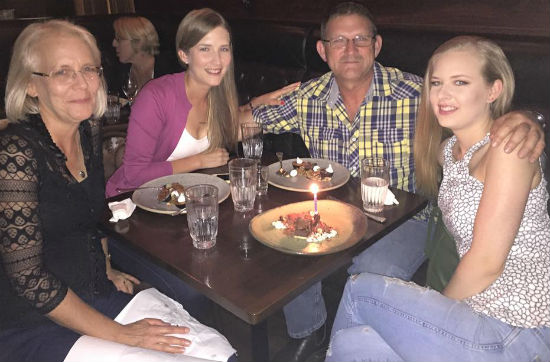 Image: Laura Coles Family: Mom- Lee Coles, Dad-Glenn Coles & Sister- Verity Coles
Facts & Trivia
The Beginning: Her grandfather had given her an old SKB Trap Gun, She followed her father's footsteps into shooting, he was shooting for fun and she enjoyed shooting with him.
In her first competition she shot about 3 out of 25 targets. It was the most awful shooting at the competition, she wanted to challenge herself and see what is the best she can do.
Start of the career: She started shooting in 2003 when she was about 16.
Skeet Shooting: She switched to skeet shooting in 2007. She was competing in other discipline before that. It was her father who persuaded her.
She uses a 70cm short barrel gun which is about 28 inches [most others use guns with about 30 inches barrel.
Her advice to those looking to come into clay shooting: Find the shotgun that fits, train more than once a week.
She has previously won at :

2011: Australia Cup- Gold
2011: OCH Sydney- Silver
2013: OCH Sydney- Gold
2014: Common Wealth Games- Gold
2015: OCH Sydney- Silver
2016: ISSF National Women's Skeet - Gold
2017: OCH Gold Coast- Gold
2018: Sydney Cup- Gold

Hot Shots: She runs her own clay shooting business in West Australia, it is named- Hot Shots. It is allowed for all shooters aged above 14. The club has more than 400 active members and it is affiliated to West Australia Shooting Association.
She previously used to practice at Whiteman Park's International Shooting Complex.
She has a pet bulldog named Barney, and a French bull dog - Hugo.
Her father Glenn Coles is her coach.
WINCHESTER AUSTRALIA has sponsored her previously.
Official Selection Protest: Laura protested the official decision to omit her from the Australian shooting for the 2016 Rio Olympics. "the process they've used is really discriminating based on age." she said.
She is Right handed and Right Eye is her master eye.
Before she won at the Commonwealth games she did not have a job, she lived off her savings, her parents helped her. Now she owns a shooting range
Nail stamping: Laura is also a talented nail artist, She expertly etches Australian designs on her nails with Nail Polish
She ran with Queen's Baton in Manjimup in 2018 as a part of Gold Coast Commonwealth Games
She uses a Perazzi shotgun for shooting.
She will be participating at the 2018 Commonwealth Games.
Quotes
I was lucky enough to win Gold at the Commonwealth games, [when the interviewer says- "that's not luck, that's lot of hard work and skill isn't it "], yeah you are not wrong [she laughs]
It has been living the dream really [about travelling the world]
The difference between American skeet (Normal skeet) and ISSF skeet is the speed. [American skeet is set for 55m and International standard at 60m] You have to start from Gun down position in ISSF. Also skeet may come as late as upto 3 seconds after the button press in ISSF skeet.
It was definitely a difficult transition from shooting American skeet which was a lot easier to shoot ISSF skeet. Even after 5 years of being a skeet shooter I only scored 6 when I first switched the discipline to ISSF skeet.
In ISSF event your suit is even more important.
My goal is to go there and just enjoy it.
[About entering skeet shooting] I liked the challenge and people were nice.
[About winning the Gold at the Commonwealth games] It was absolutely amazing, it was a dream come true, all the hard work paid, I was overwhelmed on the day.
I used to kind of slant my head over to the gun, Now I've straightened my head up, which allows me to see the target a little bit clearer and earlier.
My dad is there every day. He knows what my shooting style is like, He knows me well and he knows what makes me tick.