About CelebrityXYZ
Who are we?: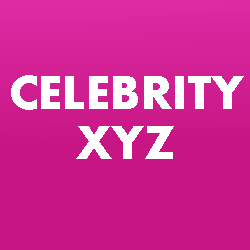 We are an online portal which provides extensive celebrity information collected from websites, TV interviews, magazines, newspapers and other sources.
We are a private group of friends, similar minds who like to collect and share stuff about their favorite personalities, especially the lesser known people on the web.
This website started as an idea to publish only the lesser known people at first. We have decided to add as much information as possible
When did we start? We officially started in Early 2017, but as the idea it started way back in 2006, we have worked on similar ideas since 2006, now we are back fully committed, improved in our abilities.
What do we do?: We (intend to) provide you with the most detailed information on Celebrities. We are ourselves passionate about celebrity Biography & trivia. We present Celebrity information like-
Personal Information
Family Information
Educational Qualifications
Body Features & Measurements
Career related Information
Person's hobbies, favorites, likes/ dislikes
Social Network links & informative websites
Contact Information
Accuracy of information: The information provided here may not be 100% accurate, if you find any errors please let us know. We are willing to correct ourselves if there are any mistakes. Do not use our information for serious purposes, lot of the information is collected from news sources, Do you believe new sources? (Don't make a bet on it, that is all we are saying)
How can you help us?: You can help us in many ways:
Help us improve the information we already have: provide us the additional information of people you know
Help us correct the information if you identify any mistakes.
Spread the word- Tell the world about us if you think we are good. You can share our links on social media and other mobile sharing networks.
Copying our Content : If you want to share any of our content, please make sure that you link to our corresponding page, it will help both the search engines and people know about us.
We are on social Media: Follow us and subscribe to us. We will keep you posted with the information about your favorite celebrities. We are also on Twitter & Facebook
How to contact us: If you want to contact us for any enquiry related to our website, do so through Our contact page. Also drop us your Email/ website and other details so that we can respond to you better. We decided not to publish our email here to save our selves from the spam bots. We reply to queries pretty quickly.