Biography
Praggnanandhaa R (pronounced Pragg-na-nan-dhaa) is an Indian chess player and International Master. In 2016 he became the world's youngest International Master ever at the age of 10 years 10 months 19 days.
Praggnanandhaa R was born on 10th August 2005 in Chennai, Tamil Nadu to Ramesh Babu(father) & Nagalakshmi(mother)
Previous record was held by Sergey Karjakin of Ukraine, he was 12 years 7 months old when he had attained the title of international master. He reduced the previous record by almost 2 years, quite a record considering previous records at maximum differ by 6/7 months. Great Magnus Carlsen was 13 years 4 months old when he became an international master.
His fans and chess experts expect him to become the youngest grandmaster as well.
Praggnanandhaa R- Interesting Facts & Trivia
In 2013 Praggnanandhaa won the World Youth Chess Championship for Under-8 boys title .
In 2015 he won the Youth Chess Championship in under-10 category.
His elder sister Vaishali is also a chess player and is a two time youth chess champion.
He and his sister rarely play against each other, they are very competitive and their parents don't want them to fight.
Praggnanandhaa practices for 4-5 hours a day.
His mother takes him to various international tournaments as father would be busy with his work.
He usually celebrates his victory visiting his grandmother's house or visiting temples with parents.
Praggnanandhaa surprised everyone by defeating Axel Bachmann, a chess grandmaster in just 18 moves, and another GM Levon Babujian.
His father Rameshbabu became disabled with Polio in childhood, he is a graduate and works at Tamil Nadu state Corporation Bank.
He learned Chess at the age of 5
In August 2017 Praggnanandhaa crossed 2500 points and became the youngest player to do that.
Praggnanandha wants to score 3000 points, a feat in chess even the greats have not achieved so far.
Praggnanandha's role model Vishwanathan Anand in an interview was all praise for Praggnanadha
Praggnanandhaa R: Photos, Pictures

Praggnanandhaa R(younger) & R Vaishali childhood photo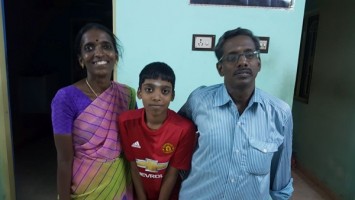 Praggnanandhaa R with parents, father Ramesh Babu, Mother NagaLakshmi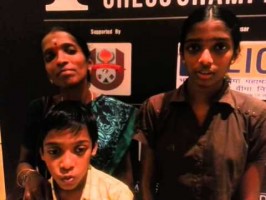 Praggnanandhaa with sister Vaishali and mother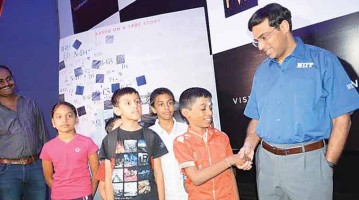 Praggnanandhaa with his role model grandmaster Vishwanathan anand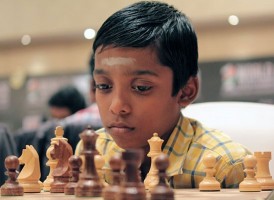 Praggnanandhaa R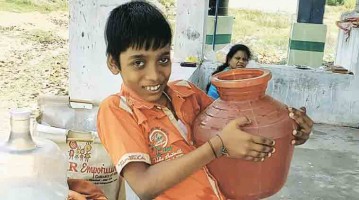 Praggnanandhaa R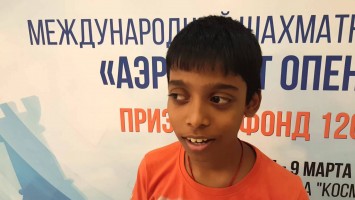 Praggnanandhaa R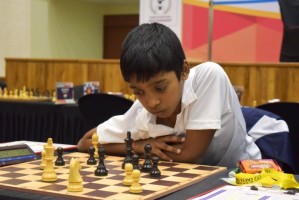 Praggnanandhaa R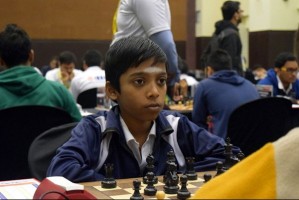 Praggnanandhaa R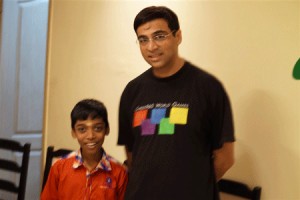 Praggnanandhaa R