Biography
Alex Lawther is a British actor. Alex is popular for playing the roles of- young Alan Turing in The Imitation Game (2014), Kenny in Black Mirror(2016), James in The End of the F***ing World (2017), Tibby Schlegel in Howards End (2017).
Alex Lawther was born on 4th May 1995 in Petersfield, Hampshire, England.
He has two siblings, both elders, Eldest brother named Cameron Lawther (born in 1990; an award winning film producer based in London), a sister named Ellie Lawther who works in public policy.
Alex worked with his brother Cameron for a short movie titled The Fear in 2010, it was Alex's debut in acting.
Alex Lawther: Education
High School: He went to High School at Churcher's College, an independent public school for Boys & Girls
College: Alex went to King's College London(KCL), a public research university located in London.
Alex Lawther: Facts & Trivia
Creative personality: Even as a child Alex was a creative kid, he would create new games, come up with new ideas to entertain himself and his friends. According to him, it was this creative mind that lead to him seeking a career in acting and story telling.
He wrote a drama for his school drama at the Churcher's College
Alex played the character- Ratty at school in the drama The Wind in the Willows.
The National Youth Theatre of Great Britain: Alex trained in created arts at the institution, he practiced acting there.
Dame Maggie Smith appreciated him for his talent saying "He has achieved at the young age what the rest have been trying in a long time
Alex is being compared to actor Ben Whishaw(popular for playing Jean-Baptiste in Perfume)
Kayaking: Alex is fond of adventure sports, in free time he is seen kayaking down Camden Lock in London
His primary interests include- Reading books, going to theater and watching Movies.
The National Youth Theatre: He became a member of the theatre in 2010
Accents he is proficient with: American (New York, Southern), Australian, English, Irish
He likes pets and has dogs.
Stage debut: Alexa made his stage debut in 2011 at the Minerva Theatre, Chichester.
Sexuality: There are speculations about him being gay because of the characters he has played in Departure, Freak Show, The Imitation Game. However there has not been any clarification from him. Speculations could just be speculations
Questions to Alex:

What is the secret of you success: I don't know, be more like Sally Hawkins I guess.
Who would play him in the movie of his life: Maggie Smith
If he was stranded on an Island Movie/ TV show he would take with him- Transparent (TV series)
What do you like to change about the industry- More diversity
Best advice ever been given- Stay hydrated (By his Mom)
Audition tip: Stay hydrated, but don't drink too much, otherwise you will have to go pee.
Who is the unsung hero on a set- The A.D
Alex Lawther: Quotes
It seemed a bit silly in the beginning to have an inspiration to become an actor from a family without background in acting.
[On acting] It was a dream I was a little bit embarrassed by.
My dream really is just to keep working in film and in theatre.
When I get a script, I kind of break the script down into its component parts to find out what happens. Then I put that all back together again to find out what my character is
I think I'm most happy when I'm learning something.
What interests me in work is something that is well written- mainstream or not.
[On new year] I like to come out this year knowing a lot more than the previous year
Alex Lawther: Awards
Young British Performer of the Year(2015): He won the award at the London Film Critics' Circle Awards for the movie The Imitation Game (2014)
Alex Lawther: Photos, Pictures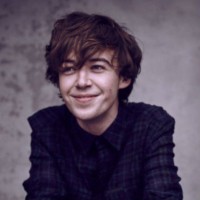 Alex Lawther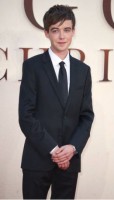 Alex Lawther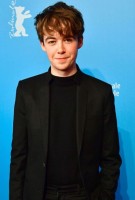 Alex Lawther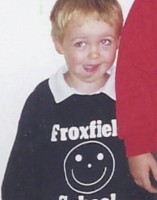 Alex Lawther childhood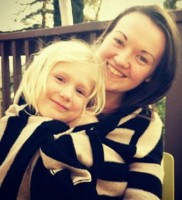 's sister Ellie Lawther with cousin Charlie