Biography
Amanda Righetti is an American TV & Movie actress, Model, producer. Amanda Righetti is known for her roles as - SHIELD Agent in Captain America: The First Avenger(2011), Whitney Miller in Friday the 13th (2009), Madeline in Colony, Grace Van Pelt in The Mentalist, Jenna Moretti in Reunion, Tessa Lewis in North Shore, Hailey Nichol in The O.C.
Amanda Righetti was born on 4th April 1983 in Saint George, Utah, United States to Linda Carol Chisum(Mother) & Alexander Dominic Righetti(Father). She grew up in Nevada.
Amanda Righetti & Jordan Alan Marriage: Amanda & Jordan's acquaintance goes back very long. The first projected they worked together on was Love and Happiness(1995), she was 12 at the time. He directed her in few more projects like- Kiss & Tell(1997), Missing Emotions(1997), Gentleman B.(2003), Pipeline(2007), Cats Dancing on Jupiter(2015).
Amanda & Jordan got married on 29th April 2006 in Oahu, Honolulu, Hawaii. Alexa Davalos was her bridesmaid, They have age difference of 16 years.
Amanda had their first child Knox Addison on 10th January 2013
Amanda Righetti: Facts & Trivia
Her parents had 8 children, she was the youngest of them all. She has 6 sisters and a brother.
Her career in entertainment industry began at the age of 4, she was a dancer at the age of 4.
She used to act in plays in school.
International Cover Model: She was spotted by the Cover model search team when she was 15.
Modelling career: She worked as a model starting at the age of 15 until her career in acting took off.
Pregnancy & The Mentalist: She was pregnant in 2012-13 when they were still shooting for the 4th & 5th Season of the TV Series. They hid her pregnancy on TV with her role having reduced role and shooting her from selected angles. Her role discontinued after the 6th season.
Since 2011, she has been associated with United Talent Agency, a talent agency based in Beverly Hills, California
New York Independent International Film award: She won the best actress award for her acting in the short film Matter(2008)
She has appeared on the TV shows of- Craig Ferguson, Ryan Seacrest, Craig Kilborn
For her part in the show The Mentalist she learnt to shoot with the gun.
FHM's 100 Sexiest Women: Amanda was among the top 100 sexiest women in FHM's list in 2005, 2006
Maxim Magazine Cover: She was on their cover page in 2009
If she could be any super hero, she likes to be- Wonder woman. (She went for the audition of Wonder woman)
She was on the cover of FHM magazine in 2005
One of her sister is a dancer, another a blackjack dealer.
Her wedding to Jordan Alan featured in InStyle weddings
She lives in Hawaii & Hollywood.
She has appeared in Cindy Crawford's anti-aging skin care system commercial
Interesting Coincidence: There is a character Amanda Righetti in the movie Deep Red (1975).
Spaghetti Righetti: Her Reunion (2005) co-stars gave her that name, and still call her by that name
She has been featured in numerous magazines & profiled in many articles including:

Allure
Brides
Celebrity Style
InStyle Magazine
Interview
Film Maker Magazine
FHM
Honolulu Star Bulletin
Las Vegas Magazine
LAX
Live
Maxim
OK! Magazine
People
Playboy
Prestige
Razor
Rolling Stone
Select
Teen Vogue
The Atlanta Journal
The New Republic
TV Guide
US Weekly
Venice Magazine

She worked in an office as a helper when she arrived at the Los Angeles
Bliss Sinema: a production company co-owned by Jordan and Amanda
Ancestry: She is of English(Mother), French(Mother), German(Mother), Italian(father) descent.
She studied jazz and ballet as a young girl
She got pregnant when she was 29, it wasn't planned and was a surprise
Protein shake is part of her diet.
She likes playing with her son's toys.
Amanda Righetti: Quotes
Motherhood has been amazing, spending some time with my son would be great.
Best part of Grace (Van pelt) was that her vulnerability, she played tough, but there was a vulnerable naive side to her.
I have a new found respect for the Police force after the Mentalist.
I don't think I'm as pretty as everybody thinks.
I had this boyfriend who cheated on me. I cheated back and then we broke up and then got back together.
Having child was like another production of grander scale.
For me part of challenge was letting go, there are so many things you don't have control over as a mom, you just find your way as you go through.
Dancing is my first love, acting came later
I think I'm really blessed, universe has been good to me.
One time an agent told me I would never work in TV if I didn't get a nose job. I laugh at it now.
Life is better when you're laughing
Filmography
Amanda Righetti: Career
Movies
Love at the Shore(2017): She played Jenna Turner in the TV Family directed by Steven Monroe with actors- Peter Porte, Reagan Shumate, Amanda Righetti in the lead cast.
Cats Dancing on Jupiter(2015): She portrayed the role of Josephine Smart in this Drama directed by Jordan Alan starring Jonathan Bennett, Erica Taylor, Amanda Righetti in the lead. Amanda was also the producer of the movie
Shadow of Fear(2012): Amanda played Casey Cooper in this TV Thriller directed by Michael Lohmann with stars- Will Estes, Harry Hamlin, Amanda Righetti playing important roles.
Wandering Eye(2011): She portrayed Maren Abbott in the TV Thriller , it was directed by François Dompierre with Andrew Shaver, Krista Bridges, Amanda Righetti in the lead.
The Chateau Meroux(2011): She played the role- Jennifer in this Romantic movie directed by Bob Fugger , cast includes Barry Watson, Marla Sokoloff
Captain America: The First Avenger(2011): She was a SHIELD Agent in the movie by Joe Johnston, it features Hugo Weaving, Chris Evans, Samuel L. Jackson in the cast.
Friday the 13th(2009): Amanda was Whitney Miller in the Horror directed by Marcus Nispel , cast included Derek Mears, Jared Padalecki
Role Models(2008): She acted as Isabel in the Comedy movie directed by David Wain with stars- Seann William Scott, Elizabeth Banks, Paul Rudd in the main roles.
Marlowe(2007): She acted as Jessica Reede in the TV Crime Drama directed by Rob Bowman with stars- Michael Patrick Breen, Sherman Augustus, Ara Anton playing important roles.
Pipeline(2007): Amanda Righetti was Jocelyn in the Horror Drama directed by Jordan Alan created by Joshua Jashinski, Jordan Alan, with Kalani Robb, Amanda Righetti, Jason Momoa in the lead cast.
Romy and Michele: In the Beginning(2005): Amanda appeared in a minor role in the TV movie by Robin Schiff starring Katherine Heigl, Alexandra Breckenridge, Kelly Brook in the main roles.
No Place Like Home(2003): She acted in the TV Drama directed by Scott Winant with Rebecca De Mornay, Blake Bashoff, Ray Galletti in the lead.
Gentleman B.(2003): She produced the movie directed by her husband Jordan Alan
Angel Blade(2002): She portrayed the role- Samantha Goodman in this Thriller movie directed by David Heavener , cast includes Margot Kidder, Marc Singer, David Heavener
Missing Emotions(1997): She co-produced the project
Kiss & Tell(1997): She played the role of Little One in the Comedy Drama movie directed by Jordan Alan , cast includes Peter Greene, Richmond Arquette, Lewis Arquette
Love and Happiness(1995): She portrayed Charlie's sister in the movie directed by Jordan Alan with the cast of Paul Bartel, Jerry Bernard, Jodie Fisher
TV Series
Colony(2016): She played Madeline in this Adventure Drama Series starring Josh Holloway, Peter Jacobson, Sarah Wayne Callies in the lead.
Chicago P.D.(2014): She acted in the role of Dr. Holly Whelan in the Crime Drama Series with actors- Jason Beghe, Patrick John Flueger, Jesse Lee Soffer playing main roles.
Chicago Fire(2014): She portrayed the character- Dr. Holly Whelan in the Drama Series with stars- Monica Raymund, Jesse Spencer, Taylor Kinney playing important roles.
The Mentalist(2008): She played the role of Grace Van Pelt in the Mystery Crime Drama TV Series starring Robin Tunney, Tim Kang, Simon Baker in the lead.
K-Ville(2007): She played the role- A.J. Gossett in the Drama TV Series with stars- Cole Hauser, Blake Shields, Anthony Anderson in the lead.
Enemies(2006): Amanda played Kelly Callaway in the Drama TV Series with the cast of Nicole Buehrer, Bryan Cohen, Jason Abustan.
Entourage(2006): She acted in the role of Katrina in the Comedy Series , it stars Adrian Grenier, Kevin Dillon, Kevin Connolly in the cast.
Reunion(2005): She played the character- Jenna Moretti in the Mystery Drama TV Series with the cast of Alexa Davalos, Dave Annable, Will Estes
North Shore(2004): She acted in the role of Tessa Lewis in the Romantic Drama TV Series starring Corey Sevier, Kristoffer Polaha, Brooke Burns in the lead.
The O.C.(2003): She acted in the role of Hailey Nichol in the Romantic Comedy Drama Series featuring Peter Gallagher, Adam Brody, Mischa Barton in the cast.
CSI: Crime Scene Investigation(2001): She played the role of Riding Teen in this Mystery Crime Drama Series featuring Laurence Fishburne, George Eads, Marg Helgenberger in the cast.
Other
Matter(2008): She played the role of a Stranger in this directed by Anna Mastro created by Jane Whitney, Nicole Dufresne with Jane Whitney, Kyle Davis, Amanda Righetti in the lead.
Return to House on Haunted Hill(2007): Amanda Righetti portrayed the character of Ariel Wolfe in the Horror Video directed by Victor Garcia created by William Massa, Robb White , it features Cerina Vincent, Erik Palladino, Amanda Righetti in the cast.
Scarface: The World Is Yours(2006): She voiced the character of Femme Fatale in the Crime themed Video game.
Amanda Righetti: Photos, Pictures

Amanda Righetti

Amanda Righetti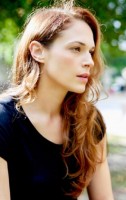 Amanda Righetti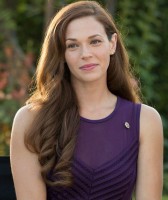 Amanda Righetti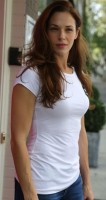 Amanda Righetti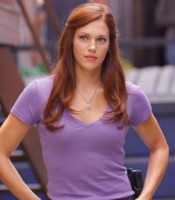 Amanda Righetti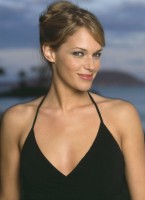 Amanda Righetti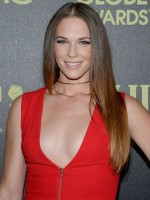 Amanda Righetti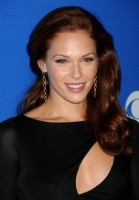 Amanda Righetti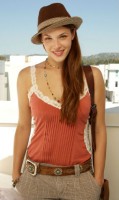 Amanda Righetti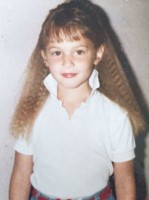 Amanda Righetti childhood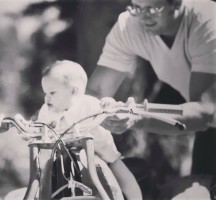 Amanda Righetti with Dad in childhood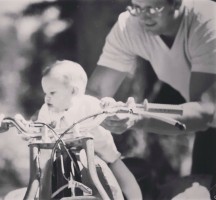 Amanda Righetti with Dad in childhood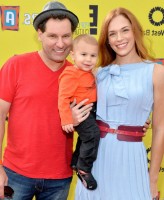 Amanda Righetti Family: Husband Jorand alan & Son Knox Addison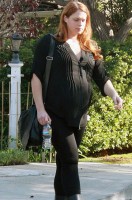 Pregnant Amanda Righetti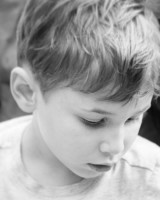 Amanda Righetti's Son Knox Addison

Amanda Righetti's Son Knox Addison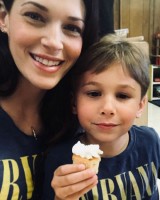 Amanda Righetti's with Son Knox Addison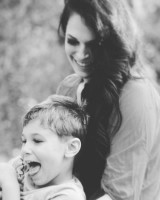 Amanda Righetti's with Son Knox Addison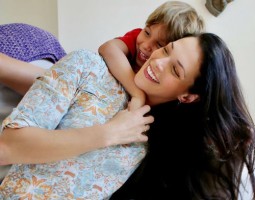 Amanda Righetti's with Son Knox Addison