Biography
Essence Atkins is an American TV & Movie actress, Model, voice artist & Producer. She made her acting debut with The Cosby Show, Nikita's Blues(1999) was her first movie. Essence is popular for playing roles- Kisha in A Haunted House(2013), Jamie in How High(2001), Suzanne Kingston in Are We There Yet?, Tasha Yvette Henderson in Smart Guy, Ashley Wayne in Marlon, Samantha Owens in Mr. Box Office, Dee Dee Thorne in Half & Half, Julie Tate in Malibu Shores, Charlotte in Under One Roof, Paula Young in The Cosby Show.
Essence Atkins was born on 7th February 1972 in Brooklyn, New York, United States to Sandy Nelson(Mother) & Geoffrey Atkins(Father). She grew up in St. Albans, Queens.
Essence Atkins & Jaime Mendez Marriage:
Essence & Jaime met on 14th February 2008 through the online dating service-> Match.com.
They dated for an year and tied the knot on 26th September 2009 in Pasadena, California at the Ambassador Mansion & Gardens. She wore Stephen Yearick gown. Jaime is a football player of Puerto Rican origin, her friend Valarie Pettiford performed at the reception event. The couple had taken salsa classes together for the wedding.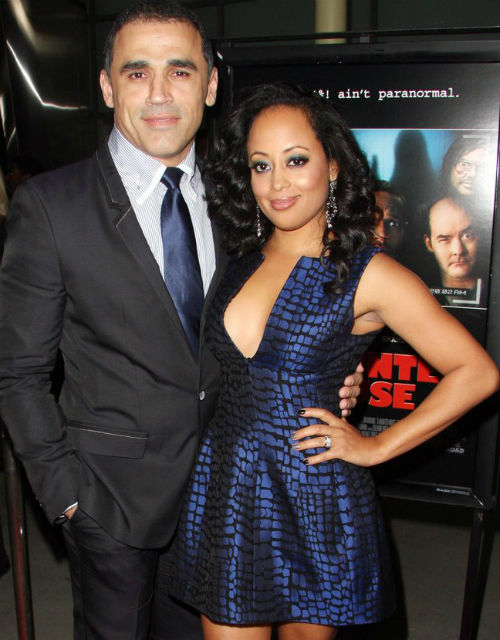 Image: Essence Atkins with husband Jaime Mendez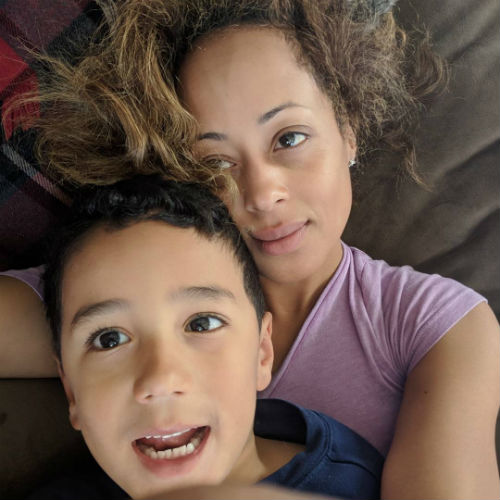 Image: Essence Atkins with son Varro Blair Mendez
Essence & Jaime had a son named Varro Blair Mendez born on 25th December 2011. Essence applied for divorce in 2016.
Essence Atkins: Education:
Profession Children School: A school for children busy with professions like acting, dancing, singing and were unable to take regular classes.
Alvin Ailey Institute: A professional dancing training institute, she attended both school and dancing school simultaneously.
Essence Atkins: Facts & Trivia
Under One Roof(1995): It was the first African American prime time soap Opera, Essence was in it.
Cosby show: She wanted to be a dancer as a kid, she was attending a dance school(Alvin Ailey Institute), she saw a job description on the bulletin board for a job in the Cosby play, she called the casting manager and was hired for the job after a couple of auditions.
Men she likes to date: Someone who is a combination of The Rock & Jim Carrey. Strong and polite as well as humorous in a silly way.
Marlon Wayans who has worked with her previously called her 'A Crazy B!t%#' in an impressed way. (They have worked on 5+ projects together)
Image Award: She was nominated for the award in 2005 & 2011
She likes reading as a child and still loves reading books.
This Very Moment(2002): She has appeared in the music video of K-Ci Hailey and Jo Jo Hailey
Join the Movement: She appeared in the PSA TV Ad which was created to raise awareness about AIDS in association with greaterthan.org
She hosted the 365 Black award show in 2017
Her advice to new comers- Study, know the greats before you, be creative, you can always be proactive in so many ways like filming yourself, to keep yourself busy, to be creative
Middle Name: Her middle name 'Uhura' comes from the Star Trek character Lieutenant Uhura
She lost considerable amount of weight for one of her movie
Essence Atkins: Quotes
I became an actress b default, it was not a conscious effort.
Whenever I have excitement and fear about something, it usually turns out to be something good.
As actors it is our job to tell stories, and not compromise with the characters
As an actress I had to learn to let go of my vanity, in ways that lot of people haven't.
Essence Atkins is extremely insecure, I hate red carpets, I hate interviews
I love telling stories, I love exploring what it is that justifies people's behavior. In every role I try to explore what makes characters interesting, what is that made them what they are.
I think I have a very big heart and that I'm very empathetic. I have a greater sense of compassion from the practice of doing that as an actress.
I'm really grateful for what acting has given, it has made me a better person.
I do think that black people, black women are stereotyped in the industry.
Hollywood is still, as much progress as we have made, there are still old dinosaurs holding on to the old regime.
It takes courage to leave home and pursue your dream
In order to achieve something you need to know what is motivating you and what is it that you want to do.
I think it is very possible even in divorce to have humor and Love.
I guess my passion for acting started with the simple task of story telling. When I'm telling a story, I get lost in it.
As a working woman I have to remind myself constantly to be present when at home. When I'm not working I have to make sure I'm there for my husband and child.
The dream is ever evolving, if it is not you are stagnant.
I love Marlon Wayans, we have worked on numerous projects together, we have a great trust. He is so kind to everyone, is so full of energy and kind to everyone.
People love the paranormal and horror genres because it is very close to comedy, horror and comedy are kissing cousins.
It is fantastic to work in horror movies because they have to try to make you look shittier than what you look when you arrive.
But what we found out is that each one of us is a brain, and an athlete, and a basket case, a princess, and a criminal
Fly is about swag, not based on other people's approval, it is when you are self possessed, it is when you don't have to compare with other people, because you are so happy with what you are
I like anything apocalyptic and scares the bejesus out of you.
Everyone has dysfunctional friends, if you don't have one then it is you.
If we are not supporting each other at the end of the day, then what are we doing
I come to work on time, I come to work prepared, I come to work kind, those sound rudimentary but those contribute to people wanting to work with you again.
I was very brave at 18, I had lot of confidence, I did not have lot of money, I was having fun.
On screen intimacy is bit weird, there are so many people around choreographing everything
Happiness is a butterfly which, when pursued, is always beyond our grasp, but which if you will sit down quietly, may alight upon you.
Insecurity begets narcissism.
Essence Atkins: Photos, Pictures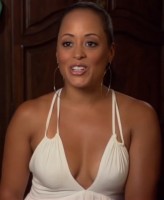 Essence Atkins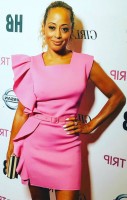 Essence Atkins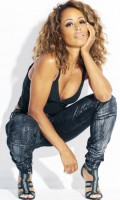 Essence Atkins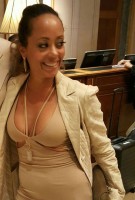 Essence Atkins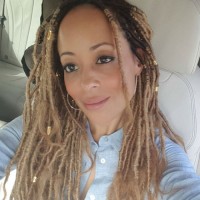 Essence Atkins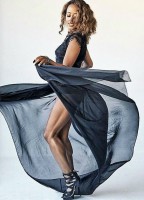 Essence Atkins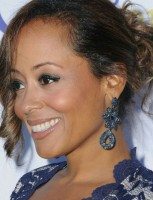 Essence Atkins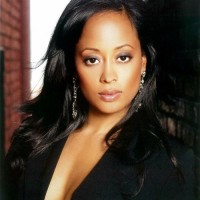 Essence Atkins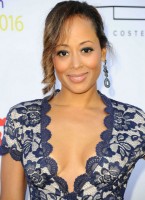 Essence Atkins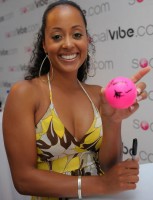 Essence Atkins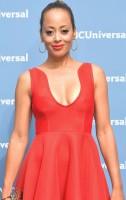 Essence Atkins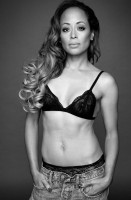 Essence Atkins in Bikini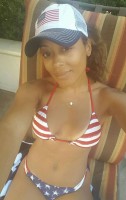 Essence Atkins in Bikini

Essence Atkins in Bikini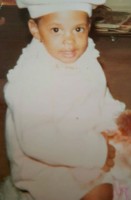 Essence Atkins Childhood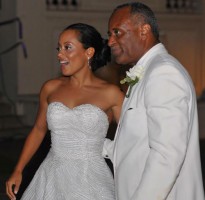 Essence Atkins with Father Geoffrey Atkins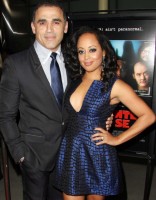 Essence Atkins with husband Jaime Mendez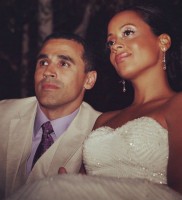 Essence Atkins with husband Jaime Mendez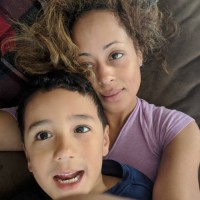 Essence Atkins with son Varro Blair Mendez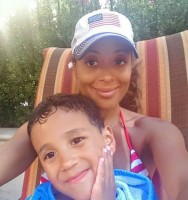 Essence Atkins with son Varro Blair Mendez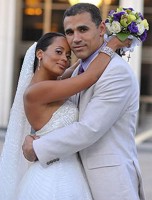 Essence Atkins wedding