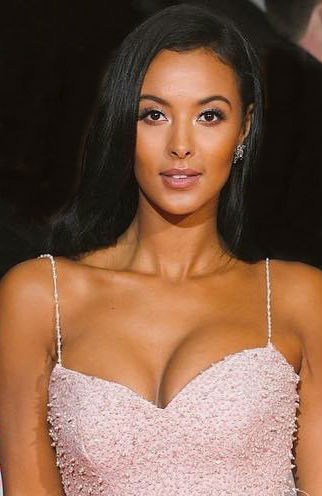 Maya Jama
Date Of Birth
August 14, 1994
Age
29 years 3 months 17 days
Day of Birth
Sunday
Place Of Birth
Bristol, England
Zodiac Sign
Leo
Professions
Actress ,

Radio Presenter

, Model ,

TV host

Birth Name
Maya Indea Jama
Name(Somali)
مايا جامع
Personal Information
Religions
Islam , Christianity
Languages
English , Swedish
Star Sign
Leo
Nationality

British

Ethnicities
Swedish , Somalian , Multiracial
Complexion
Brown

Body Features & Measurements
Height

173 CM


5 Feet 8 Inches
Eye color
Dark Brown
Hair color
Dark Brown
Weight

60 KG


132 lbs

Figure Measurements
36-24-35
Figure Type
Hourglass
Body Type
Average
Bra Size
36D
Family Information
Mother

Sadie Jama

Brother

Omar Jama

Love, Romance, Marriage
Boyfriends
Stormzy (Hip hop singer)
Rico Gordon (2010)
Career Information
Years Active
2010-
Favorites, Hobbies, Likes/ Dislikes
Hobby
Yoga
Favorite Actors
Brad Pitt
Channing Tatum
Favorite Food
Cake
Favorite Singer
Billie Eilish
Favorite Sport
Football
Favorite Dress
Jeans
Favorite Comedian
Jack Whitehall
Favorite Rapper
J Cole
Favorite Character
Keith Lemon
Favorite City
London
Guilty pleasure
Burnt Chocolate ([2])
Social Networks, Web links
Facebook Profile
Maya Jama Facebook Profile
Twitter Profile
Maya Jama Twitter Profile
Instagram Profile
Maya Jama Instagram Profile
YouTube Channel
Maya Jama YouTube Channel
SoundCloud Profile
Maya Jama SoundCloud Profile
Snapchat
mayajama
Contact
Contacts (Email)

maya.jama@bbc.co.uk


issy@insanitygroup.com (Manager)
More Information
Friend
Sasha Keable
Net worth

$300,000
Biography
Maya Jama(Pronunciation- Maya Jaama) is an English actress, Model, Radio & TV host of Swedish-Somali descent. She is known for presenting- True Love or True Lies(MTV), The Circle(Channel 4), Trending Live! (4Music), Cannonball(ITV).
Maya Indea Jama was born on 14th August 1994 in Bristol, England to Sadie Jama(mother)- Swedish/ Scottish woman & the Somalian British father. She has a younger brother named Omar Jama who is 2 years younger than her.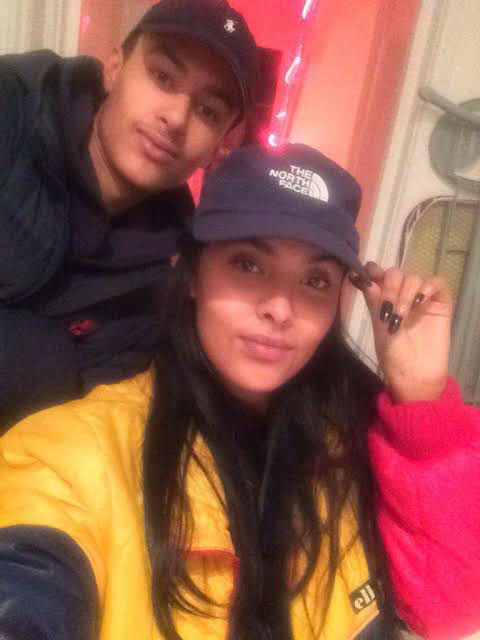 Image: Maya Jama with brother Omar Jama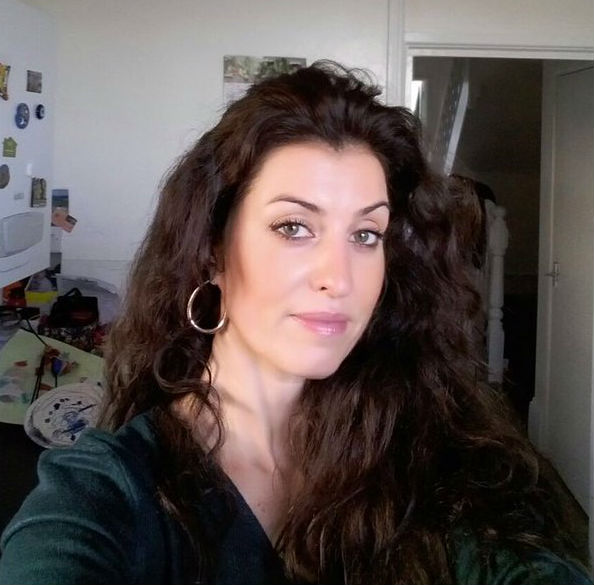 Image: Maya Jama's mother
Video: Maya travelling on football tour.
Relationships
Stormzy & Maya Jama
Maya first met Stormzy (English Hip Hop singer - Michael Ebenazer Kwadjo Omari Owuo) in 2015 at the Red Bull culture flash, they met backstage where she was going wild, he filmed her on the snapchat. After that they went to an after party, she interviewed him for MTV a day after that.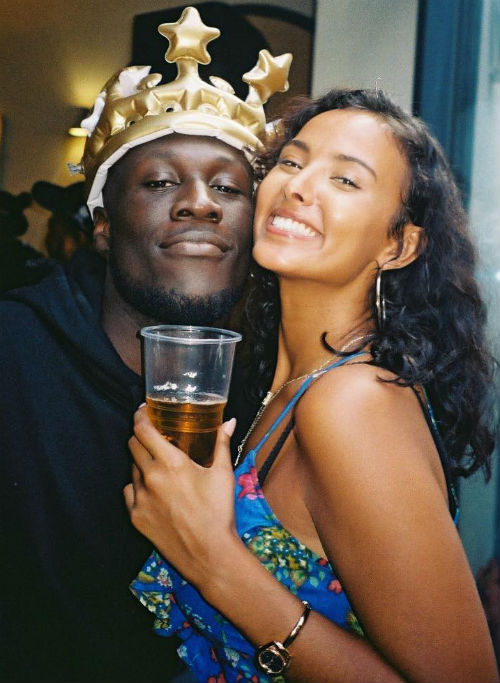 Image: Maya Jama with her boyfriend Stormzy(Michael Omari)
He likes black cars, every time he buys a new one it is black, she called them batman cars.
Their relationship ended in August 2019 when Maya moved out of his house. Tabloids speculated from Stormzy's songs that he was hinting at him cheating on her during the relationship, which could have been the reason for the breakup.
Education
Cotham School: Maya attended the co-operative academy located in the suburb of Bristol, England
Drama School: She went to a drama school
Facts & Trivia
Maya's career as a presenter started in her teenage.
She came to London seeking career at the age of 16
Boyfriend: when she was 16 her boyfriend Rico Gordon (21) was killed in a pub by a gun shot.
Descent: She is of Somali Ethnicity from her father's side & Swedish ancestry from mother's side.
TV's Maya has worked for:

4Music
BBC Two
Channel 5
Copa90
ITV
ITV2
MTV
Rinse FM
Sky One
Sky (TRACE Sports)

JumpOff.TV: Maya's career started with the presentation of a music video countdown program on JumpOff.TV in London
Her attitude Mantras:

Be nice to everyone, you don't know what others are going through
Everything will be ok in the end. If it's not ok, it's not the end yet.

She likes two avatars: to wear minimal make & casuals or get glammed up with eyelashes, heels and others.
She modeled for Sloggi WOW Comfort Bra.
She likes to dress in- Jeans, black boots, leather jacket, vest top
Essentials she carries in her handbag: An extra Bra, shades, headphone, pen drive, passport, lipstick, calculator, watch, face cream.
She met Ronaldinho on the world cup tour.
When she visited Salvador on the football trip, she practiced some martial arts, played beach football with children, rode camels, played football with Brazilian girls
Swipe Right For Sex: a documentary she made
Yogi: She does yoga in her free time
Pet: She has a cat named Belle
She moved to London all by herself seeking career in entertainment at the age of 16.
Father: Her father has been in jail when she was 3, she broke contact with him at the age of 10.
Hello Magazine named her the Rising Star for 2016
Grandmother: Her maternal grandmother was around the house where she grew up, she was the one who kindled Maya's early interest in Music.
Mals: She calls her boyfriend Stormz- Mals, a nickname she has picked
Maya Angelou: She is named after poet- Maya Angelou. Her mother Sadie was reading 'I Know Why the Caged Bird Sings' when she was pregnant.
She is good at doing impressions of other people
She is good with Australian & Irish accents as well as English & Americana accents
Her teenage boyfriend Rico Gordon was shot to death in a pub.
Best advice she received- "As bad as you might feel now and as long as it takes you'll never forget but you will move forward."
She is close with her brother, she carries his photo wherever she goes
Pretty Little Thing: Maya launched her own collection of fashion items with the brand name 'Pretty Little Thing' in 2018
Freya: she is a brand ambassador for the brand and is also a host of their show 'When Life Gives You Melons'
Charity:

Savera UK: She joined Savera UK in 2018 as a brand ambassador, the organization provides help to domestic abuse victims from the Black Minority Ethnic communities.
Blood donation: She donated blood for an NHS campaign.

Rare blood group: Maya has a rare Ro blood subtype (Ro Kell negative), A most sought after subtype in the UK (about 2% donors have this in the UK, blood type is used in treating sickle cell disease)
When she is in bad mood, she listens to - Fish go deep during the course [2]
Still Sleeper: She sleeps on the same spot on the bed, she doesn't move an inch [2]
Badass dress: Whenever she wants to feel like a badass she wears- heels, shorts, crop top and as much skin as possible [2]
Handling haters: She shuts down haters by laughing [2]
Candle baths: In her private moments she likes to bath with candles everywhere [2]
Beauty rules to live by: [2]

"Sleep is your best friend, doesn't matter how much makeup you have, if you are naked, sleep as much as possible"
Cold spoons on the puffy eyes in the morning or about 2 minutes

Perfect Date Night: Driving up to a hill, having a bottle of wine, crisps, snacks, watching the stars, listening to music. [3]
Cheeseburger: She likes her cheeseburger with a bit of bacon, lettuce tomato, mustard & Ketchup [3]
Mcdonald's: She is especially fond of McDonald's burgers
Maya Jama's advice for men- if she was a man, she would: [4]

Wear track suits to every award show
Be very mindful, if somebody told NO, it meant NO
Pretend Boys don't cry
Wear pink Lycra
Walk around topless
Buy bottles from the club
Text back quicker
Open about feelings more
Enjoy being outdoors
Wolf-whistle at someone to know how it feels
Career
Radio
Radio 1's Greatest Hits(2018-): she presented the music show on BBC Radio 1 on Fridays and Saturdays from 10 to 11 am.
Maya Jama (2018-): She presented the show at 11 am on Friday+ Saturday on BBC Radio 1
Scott Mills(2018): She co-presented the show with Scott Mills at 1 pm on Fridays on BBC Radio 1
DriveWithMaya(2014-17): She presented the show on Rinse FM on weekdays from 4 to 7pm
Television
Release the hounds(2020)- She was in an adventure TV show where she had to run carrying a backpack while hounds chased her. It was a fun experience, she got caught by the hounds
The Big Fat Quiz of the Year(2019)
Don't Hate The Playaz(2018-): A hip-hop based show on ITV 2, she made an appearance as the team captain, the show was presented by Jordan Stephens
BBC Radio 1 Teen Awards(2018)- She was a co-presenter at the event
Stand Up to Cancer(2018): A charitable TV show broadcast on channel 4 for cancer awareness. She joins a host of popular names- Alan Carr, Adam Hills, Davina McCall.
The Circle(2018): A game show based around social media phenomenon on Channel 4, co-presented by Alice Levine.
Revolution(2018): she co-presents the series hosted on Sky one
True Love or True Lies(2018): an MTV show she co-presents with Danny Dyer
When Life Gives You Melons(2018): a celebrity podcast presented by Maya for Freya
MOBO Awards(2017): she co-hosted the 'Music of Black Origin' awards in 2017 aired on Channel 5 along with Marvin Humes. Her boyfriend Stormzy won the best Male Act, Best Album awards at the event. She is the youngest person ever to host the MOBO Awards.
Cannonball(2017): a saturday night game show she presented on ITV in 2017. Her co-presenters were- Andrew Flintoff, Frankie Bridge, Ryan Hand, Radzi Chinyanganya
Loose Women(2017): She was guest on the British panel show which interviews celebrities
The Hot Desk(2017): presented the music interview show for an episode
Trending Live! (2015-17): a Monday to Thursday entertainment show
Twitter Creator Day panel(2017)
NME awards(2017)
Timberland X New Look Panel(2017)
AIM awards (2017)
Rinse FM, Drive Time(2015)
Maya's FIFA World Cup Cities(2014): a football travelogue covering 2014 FIFA world cup held in Brazil produced by Bigballs Media.
The Wrap Up(2014): Presenter on the show aired on MTV
Rinse FM, Breakfast Show(2014-15)
Father in Prison: a documentary on kids whose fathers are in jail, inspired by her own life
World Cup Taxi series: another series of football travelogue
Host on JumpOff.TV
Presenter on TRACE Sports
Weekday DJ on Rinse FM
I'm a Celebrity... Extra Camp:
Good Morning Britain
Celebrity Love Island: Aftersun
Lorraine- presented the show
The Weakest Link: a tv quiz game show broadcast on BBC 2
Other Shows include:
Technobabble
FutureSounds
Star Rated
The Football Virgin
People Just do Nothing
Chris and Kem show
Ones To Watch
Fresh Island Festival
NCS LIVE
Girl Boss
REMIX21
Crazy Celeb Diets
She has worked for brands (commercials/ promotions) such as -
Adidas
ASOS
Aussie Hair
Chambord
Dior
Freya (Lingerie brand)
GAP
H&M
Sony
Thomson
Victoria Beckham
WOW
Awards
People's Choice Award: She won the 'best dressed' star award in November 2019.
News & Updates
PHOENIX Magazine: She was the cover girl of PHOENIX Magazine in February 2018
ES Magazine cover: Featured on the cover of the magazine in October 2019
Quotes
(About Rinse FM) I feel like it's always been a home away from home
You can't please everyone. Some people are just mean, rather than paying attention to the negatives focus on the nice things.
I've learnt to accept my insecurities because I'm so much more than them.
I try not too focus on anything that isn't going to make me feel as amazing as I should
There's a certain hunger in the people of London, especially in the young ones.
I think I can truly say I'm happy with the person I am, things I've achieved and yet to achieve.
You need to have passionate about things you do & enjoy them, otherwise it will end up being a drain.
Women who have faced their fears & have overcome the battles are my inspiration.
We're all human, everyone has their struggles no matter how good their life may seem on the outside, especially online.
Do what you want to do. If you're not doing something because of strangers opinions that's not right.
You have the choice to make today amazing
Don't ever dim your own light to make others feel comfortable, light up the place
Remind yourself that no pain is forever.
Keep pushing, Things never feel as bad as they do today a month later
Life is not easy, I salute every one of you making the most out of difficult situations
Find your peaceful place and live in it
People post things to flex forgetting that we know you in real life , you're only fooling yourself
If you don't like me I probably wouldn't like you either
Confidence is beautiful but remember to be Humble
Real love is not easy to come about but when it does, treasure it
I will never understand people who get satisfaction from the downfall of others
Jealousy is just love & hate at the same time
I have all the things I used to be impressed by when I was younger but they don't impress me anymore
Don't tweet your thoughts, tell your friends
(About Feminism) I've never called myself one. I wouldn't consider myself one but, I agree with most of it
I was the person in school that was shit at every sport but would try my best [5]
I promise you when you think you aren't strong enough God will show you exactly why you had to go through whatever it was and you will come out of it [6]
Girls saying other girls should "sit there and look pretty" has to be the most backwards shit ever. [7]
Drunk tweeting was more fun when I didn't have to worry about it being a headline tomorrow [8]
When you go through loads of bad things that are meant to crush you down, you realize you have no control over these things. It is about how you deal with them that defines you as a person
Sources