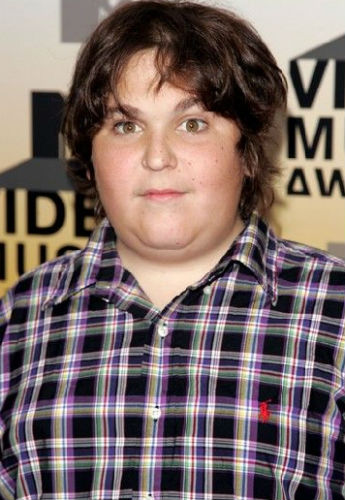 Andy Milonakis
Date Of Birth
January 30, 1976
Age
47 years 4 months 6 days
Day of Birth
Friday
Place Of Birth
Katonah, New York, United States
Zodiac Sign
Aquarius
Professions

Streamer

,

Comedian

, Writer , Actor ,

Rapper

Nickname

Andy

Full Name

Andrew Michael Milonakis
Personal Information
Religion
Christianity
Language
English
Star Sign
Aquarius
Nationality
American
Ethnicities
Caucasian , Greek-American
Complexion
White

Body Features & Measurements
Height

168 CM


5 Feet 6 Inches
Eye color
Dark Brown
Hair color
Dark Brown
Weight

90 KG


198 lbs

Body Type
Large
Family Information
Mother

Kathleen Milonakis

Education Qualifications
Education (High School)
John Jay High School
Career Information
Debut (Movie)
Waiting...(2005)
Debut (Song)
The Super Bowl is gay
Years Active
2003-
Favorites, Hobbies, Likes/ Dislikes
Hobbies
guitar
Travelling
hip-hop
Favorite Foods
Pizza
French toast
Burger
Favorite Car
Mercedes Benz
Favorite Country
Sweden
Favorite Music Band
The Fat Boys
Favorite Artists
RandyMC
Lamont Coleman (Hip hop)
Jake Paul (Youtuber)
Favorite Beverage
Coffee (Freddo Espresso)
Social Networks, Web links
Facebook Profile
Andy Milonakis Facebook Profile
Twitter Profile
Andy Milonakis Twitter Profile
Instagram Profile
Andy Milonakis Instagram Profile
YouTube Channel
Andy Milonakis YouTube Channel
Snapchat
FragileBaby
Twitch TV
Andy Milonakis Twitch TV
Contact
Contact (Email)

Getatandy@gmail.com

More Information
Inspiration
Jimmy Kimmel
Net worth
$3 Million (2017)
Biography
Andy Milonakis is an American actor, comedian, rapper, streamer, writer. Andy Milonakis was born on 30th January 1976 in Katonah, New York. He is known for creating the show The Andy Milonakis Show(2005-2007) after himself. American sketch comedy Kroll Show(2013-015) is another well known show involving Andy.
Andy rose to fame with the video titled 'The Super Bowl is gay' that went viral on AngryNakedPat.com.
Some of the movies he has appeared in are- Waiting(2005), Who's Your Caddy?(2007), Killer Pad(2008), Wieners(2008), Major Movie Star(2008), Extreme Movie(2008), Still Waiting(2009), Mac & Devin Go to High School(2012), The Newest Pledge(2012), Dumbbells(2014).
Andy has appeared in shows like- Jimmy Kimmel Live, The Andy Milonakis Show, Too Late with Adam Carolla, Last Call with Carson Daly, Nick Cannon Presents: Wild 'N Out, Crank Yankers, truTV Presents: World's Dumbest, Watsky's Releasing an Album.
She has had recurring roles in Adventure Time, Snoop Dogg's Double G News Network, roll Show, The Adventures of Velvet Prozak, Future-Worm!.
His singles include: The Takeover, Birthday, Let Me Twitter Dat, Lemonade Bubble Gum, Red Lean Purple Lean, Spaghetti, Worst Day, Tokyo Trap House.
Andy Milonakis Interested Facts
Andy Milonakis rose to fame with rapping on youtube. 'The Andy Milonakis Rap' was his first hit. He was hounded by many radio hosts for an interview & this exposure to the wide world. It cost him about 45 cents to make it.
Three Loco: For a long time he was part of a rap artist group 'Three Loco' with Dirt Nasty(Simon Rex) & Riff Raff(Jody Christian).
Munchies: He hosts a cooking show on youtube. He also hosts a pizza specific show called 'The Pizza Show'. The show is aired in association with 'the Vice'.
Twitch: He has a new channel on twitch which is fast growing.
Coping with Bullying: As a kid he would use humor to escape from bullying.
Growth hormone deficiency (GHD): Andy is obese because of the hormone problem, he was fat as a kid and continues to be rounded because of his condition.
Youthful look: because of his hormone problem he looks quite young despite his age, he looked like a 14 year old at 29.
Jimmy Kimmel Live!: He appeared on the Jimmy Kimmel show twice, in 2005 and 2006. He used to work with Jimmy Kimmel some times, also his content was published on the show many times.
Andy previously had worked as tech support in an accounting firm in Manhattan.
He was a very outgoing guy, always went partying with friends.
Upright Citizens Brigade: He took improv theater classes.
He was often confused for the boy on The Man Show (1999).
Andy is of Greek descent.
Most of his audience is between 8 and 25.
(When asked what his age was) Somewhere between 10 & 30.
He had friends who were crack dealers.
He previously worked as a bus boy, retailer, gas pump boy among other temporary jobs.
In 2003-2005 he was among the top 50 celebrities searched on the internet.
Hangover remedy: He does shots of pickle juice to get through hangover.
He used to do basic hacking in the initial years of internet which he learned from
He prefers Maple syrup over honey.
His first car was a diesel Mercedes Benz with more than 180,000 miles on it. He loves old cars.
His relatives are in Europe- in Greece, Sweden and other places.
He dropped out of High school.
He took comedy writing class.
Jimmy Kimmel introduced him to MTV where he eventually had a show
Some of the rappers he has worked with are- Lil John, YingYang twins, Fat Joe.
He hates it when unknown people ask for his number.
He has medical Marijuana permit card.
Weight control: He walks a lot & lifts weights.
He is the only child of his parents, he doesn't have siblings.
He has had many girlfriends but no one permanent, he is not married. Being in Hollywood, he in fact has had plenty of girlfriends and temporary mutual benefit relations (as per his own confession at an interview).
Sexuality: Some believe he is gay and some believe he is bisexual, as per his own interviews he is straight.
Andy Milonakis Quotes
I just hate the age thing, It's annoying, people ask me my age like 100 times a day.
Onion rings taste like Satan's bellybutton.
I was in a bar recently & some women there me to sign my signature in places that would make my mother blush.
Humor is a great defense mechanism.
Self-deprecation is an awesome way to steal people's thunder.
You make fun of yourself, people like you
I'm a robot from the future.
People look at you in the hollywood as if to mean 'What the f**k'
I come from the hood.
Mundanity is insanity's boring cousin.
Let the uncertainty and insanity of life and the universe fuel your creativity
One bad move can fuck up your whole legacy. don't be a piece of shit human.
For the record, f**k the left and the right wing, I don't need any wings
Being nice is cool. It's really an underrated secret.
Remember the time we all lived on a planet that we destroyed by being miserable humans that didn't respect it?
I'm really really good at spending money.
I never got addicted to drugs or alcohol, it was not will power, I was just shit scared.