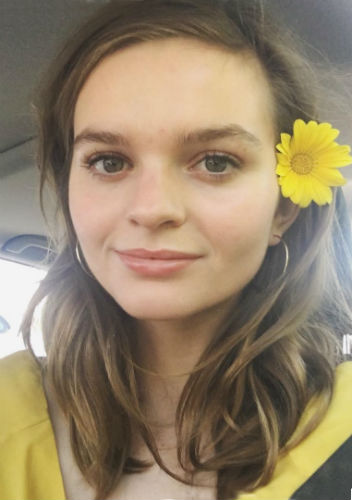 Kerris Dorsey
Date Of Birth
January 9, 1998
Age
25 years 0 months 25 days
Day of Birth
Friday
Place Of Birth
Los Angeles, California, United States
Zodiac Sign
Capricorn
Professions
Singer , Model ,

Songwriter

, Actress
Full Name

Kerris Lilla Dorsey
Personal Information
Residence

Los Angeles, California, United States

Religion
Christianity
Language
English
Star Sign
Capricorn
Nationality
American
Ethnicity
Caucasian
Complexion
White

Body Features & Measurements
Height

170 CM


5 Feet 7 Inches
Eye color
Green
Hair color
Blonde
Weight

55 KG


121 lbs

Figure Type
Rectangle
Body Type
Slim
Bra Size
30A (2017)
Family Information
Father
John Dorsey (Businessman)
Sister
Justine Rose Dorsey (Actress; born August 23, 1995)
Great Great GrandFather
Thomas Dorsey (Musician)

Love, Romance, Marriage
Boyfriend
Dylan Minnette (Actor; born December 29, 1996)
Career Information
Years Active
2005-
Favorites, Hobbies, Likes/ Dislikes
Hobbies
sailing
Music
Piano
guitar
swimming
Singing
Dancing
Favorite Food
Pizza
Favorite Author
Cressida Cowell
Favorite Books
How to Be a Pirate (by Cressida Cowell)
How to Speak Dragonese (by Cressida Cowell)
Favorite Music Band
Nirvana
Likes
Kim Kardashian
Favorite Artist
Kanye West
Social Networks, Web links
Twitter Profile
Kerris Dorsey Twitter Profile
Official Website
Kerris Dorsey Official Website
Instagram Profile
Kerris Dorsey Instagram Profile
YouTube Channel
Kerris Dorsey YouTube Channel
Itunes Link
Kerris Dorsey Itunes Link
More Information
Friend
Leslie
Net worth

$4 Million
Biography
Kerris Dorsey is an American actress, model, singer & songwriter. She was born on 9th January 1998 in Los Angeles, California to John Dorsey(father) an industrialist.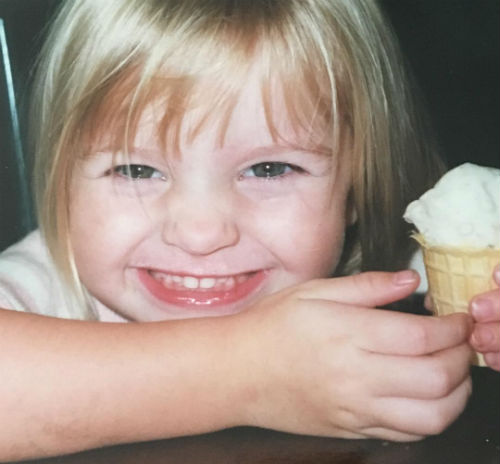 Image: Kerris Dorsey Childhood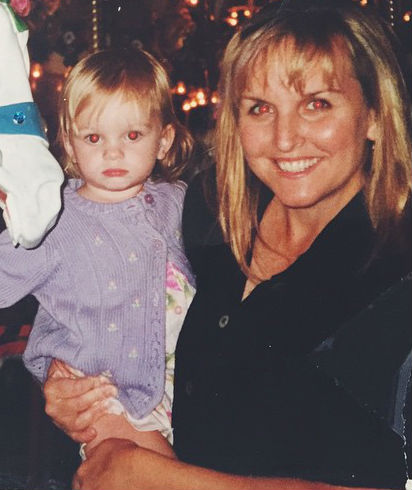 Image: Kerris Dorsey with Mother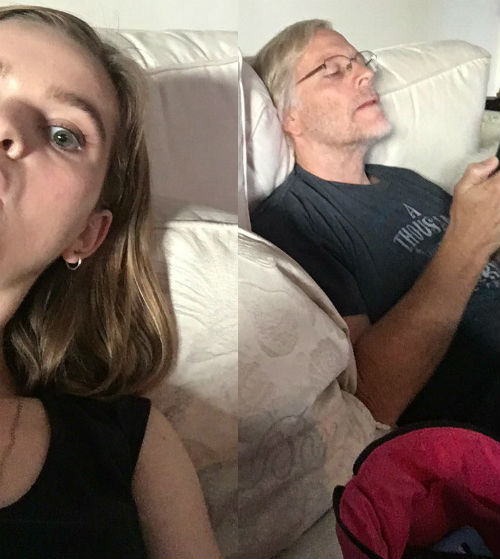 Image: Kerris Dorsey with her Father John Dorsey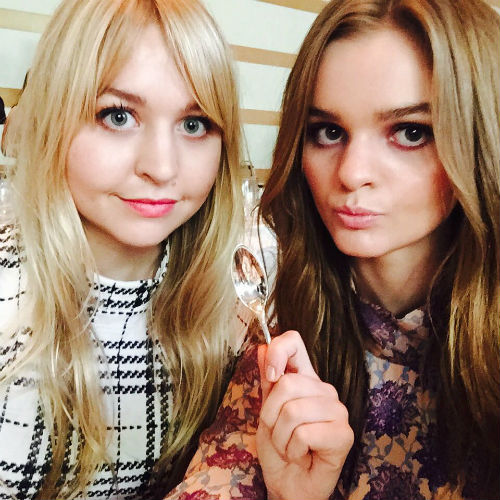 Image: Kerris Dorsey with her sister Justine Dorsey
Some of the popular movies he has been in are: Walk the Line(2005), Just Like Heaven(2005), Moneyball(2011), An American Girl: McKenna Shoots for the Stars(2012), Girl vs. Monster(2012), Alexander and the Terrible, Horrible..(2014), Don't Tell Kim(2016).
She has had main roles in TV series- Brothers & Sisters, Ray Donovan (also appearing- Jack Kesy). She has had small roles in series like- Scrubs, Monk, So Notorious, Vanished, Medium, Carpoolers, Sons of Anarchy, Shake It Up, Mad Men.
Kerris has sung many songs, sometimes in collaboration with her sister, she has uploaded some of her music to youtube.
Video: Lorde-A World Alone
Relationship with Dylan Minnette: Kerris & Dylan met on the sets of Alexander and the Terrible, Horrible.. as Anthony Cooper where she played the role of Emily Cooper, elder siblings of Alexander Cooper, the lead role.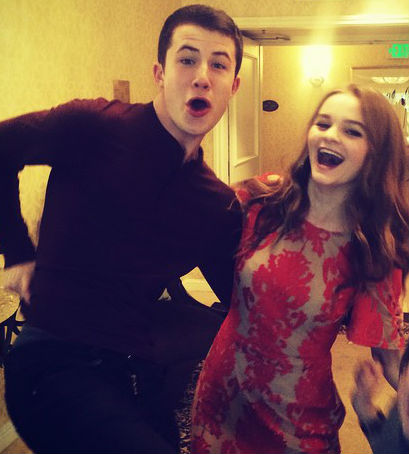 Image: Kerris Dorsey with her boyfriend Dylan Minnette (2016)
Kerris Dorsey Interesing Facts
Kerris Dorsey made her professional acting debut when she was just 7 years young.
Her career started with commercials for- Hallmark, KFC, Safeway, State Farm..
Her father John Dorsey is the owner of a hair accesory company "Lilla rose", it was named after middle names of his daughters 'Kerris Lilla Dorsey' & 'Justine Rose Dorsey'.
On the show 'Brothers & Sisters (2006)' Kerris's sister Justine too appeared in few Episodes.
She sang the song- The Show in moneyball, it was downloaded more than 110,000 times.
Best Worst Day Ever: With her sister Justine Kerris released the album in 2014.
Some of the songs she has sung are:

A World Alone
Heart Of Glass/Wake Up
Stars Still Stay The Same
Sunny
The Show

She likes pets, has a cat and dog. Her cat is name Fluffy.
She is trained in Gymnastics. She has won awards in rhythmic gymnastics.
She likes 'Milk Duds' chocolate & caramel.
She supported Democratic party in the 2016 US presidential elections.
She doesn't watch Game of Thrones (hates that her friends do and talk about it).
She is good with accents, she had to do Boston accent for one of her roles, she nailed it with her mother's help.
She is active on social media, but wants to be away some times, to live the real life.
She is of English descent from her father's side.
Kerris Dorsey Quotes
Instagram makes me feel like trash so I delete it, but being out of the loop makes me feel anxious so I reinstall it.
When was it universally decided to make fun of people who like pineapple on pizza?? asking for a friend, f**king loser lol.
Why are boys grossed out by periods? boys are literally the grossest.
Taking a nap too late in the day is basically the most rebellious i get nowadays
Those people who are at ease in any social situation? and don't say stupid stuff they immediately regret? i don't understand them.
When i was 15 i read some stuff online about myself that messed me up for awhile. still can't understand the need to write such vitriol.
I get nostalgic for things that happened the day before. feel like this might be some sort of problem.
Parts of me remind me of you.
the best place to be at any party is directly next to the chips and dip. not the bar or the dance floor.
sometimes I want to slap people in the face with sarcasm.
There is nothing quite as stressful as being in charge of the remote during the Oscars.
Snapchat is the most antisocial social media.
Why fit in when you were born to explode