Biography
Sean Murray is an Australian-American actor born on 15th November 1977 in Bethesda, Maryland to Vivienne Bellisario(Mother) & Craig Murray(Father)- US Navy officer. He grew up near Coffs Harbor, New South Wales, Australia.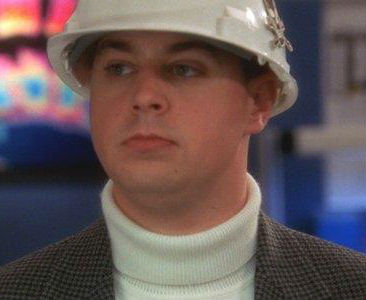 Image: Sean Murray's chubby self
He is married to Carrie James(married in 2005), they have 2 children, a son and a daughter. A daughter named Caitlyn Melissa Murray & a son named River James Murray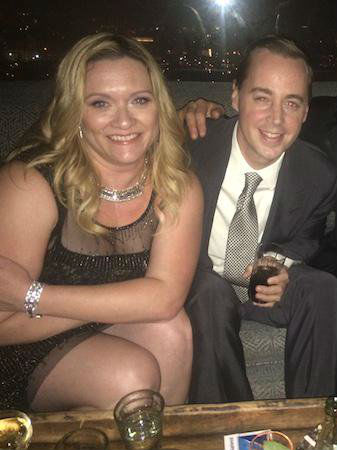 Image: Sean Murray with Wife Carrie James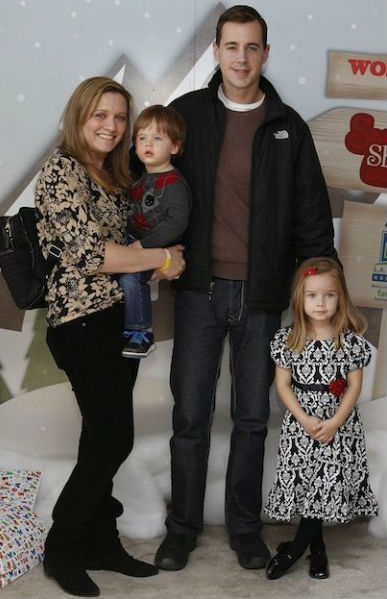 Image: Sean Murray family: Wife Carrie James, Son River James Murray & daughter Caitlyn Melissa Murray
Some of the movies of Sean Murray are- Hocus Pocus(1993), This Boy's Life(1993).
He has had recurring roles in Harts of the West(1994), JAG(1998-2001), NCIS(2003-), The Random Years(2002). He has made appearances in TV shows like- Civil Wars, ER, Silk Stalkings, Touched by an Angel, Boston Public, NCIS: New Orleans.
He has acted in few of the TV movies- River of Rage(1993), Trial by Fire(1995), Fall Into Darkness(1996), For My Daughter's Honor(1996), The Lottery(1996), The Sleepwalker Killing(1997), Spring Break Lawyer(2001).
Sean Murray Interesting Facts
In NCIS he played the role of Timothy McGee, his stepsister Troian Bellisario played his sister on the show.
Awards & Nominations: For his role as Thackery Binx in the movie Hocus Pocus(1993) he was nominated for Young Artist Award in the Youth Actor in leading role. He was again nominated for his role in Harts of the West.
He is into electronic music.
He has dual citizenship: of both Australia & United States of America.
South paw: He is Left Handed.
Weight Loss: He lost considerable amount of weight in 2010s, his fans thought he was sick and he had to assure them through twitter it was just weight loss. He stopped drinking, avoided sugars, ate organic food four months. He lost about 25 pounds.
He likes computers, he assembles computers in free time as a hobby.
He is self taught in guitar. His love for music encouraged him.
Heal the Bay: He works with the organization which works for the cleanliness of the beaches, he is in the board of directors.
His mother is an Australian. As a kid he grew up in the beaches.
He has a pet cat named Abby, 'she is like my little girlfriend' he says.
He has a pet dog named Otis, a Dachshund / Terrier mix
From being a cop on the show NCIS he has learned to shoot really good, also handcuffing and other cop stuff.
He decided to become an actor after watching the movies 'River Phoenix' and 'Stand by me'.
He is very slow at typing, for his role as a computer savvy guy on screen, he has learned to type his name real quick, he does just that and they interlace it.
Sean Murray Quotes
You have to always strive to make everything better. That never stops and keeps you going
My family means everything to me in the world.
So as long as my family is taken care of, I'm a happy guy.
I'm basically a music nerd, especially when it comes to electronic music.
Stop worrying so much. Worrying is the biggest waste of energy and bad for you.