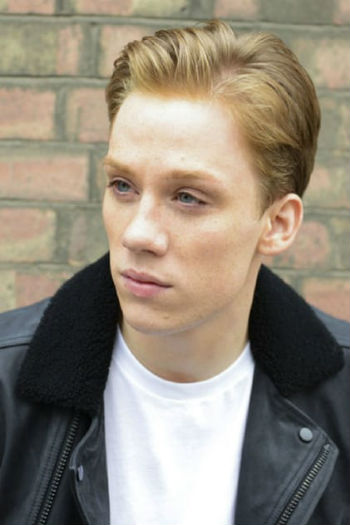 Joe Cole
| | |
| --- | --- |
| Date Of Birth | November 28, 1988 |
| Age | 34 years 4 months 3 days |
| Day of Birth | Monday |
| Place Of Birth | Kingston, London, England, United Kingdom |
| Zodiac Sign | Sagittarius |
| Profession | Actor |
| Birth Name | Joseph Michael Cole |
Personal Information
Residence

Brixton, south London, England

Religion
Christianity
Language
English
Nationality

British

Ethnicity
White
Complexion
White
Sun Sign
Sagittarius
Body Features & Measurements
Height

180 CM


5 Feet 11 Inches
Eye color
Light Blue
Hair color
Blonde (Reddish)
Weight

70 KG


154 lbs

Shoe Size
10 (UK)
Body Type
Rectangle
Chest size
42
Waist Size
31
Biceps Size
15
Family Information
Brother
Finn Cole (Finlay Lewis J. Cole)
Body Build
Athletic
Career Information
Years Active
2010-
Debut (TV)
The Bill
Favorites, Hobbies, Likes/ Dislikes
Favorite Movie
I Daniel Blake
Social Networks, Web links
Facebook Profile
Joe Cole Facebook Profile
Twitter Profile
Joe Cole Twitter Profile
Instagram Profile
Joe Cole Instagram Profile
Contact
Talent Agents
Sam Fox ([7] in 2011)
Conor McCaughan ([7] in 2011)
More Information
Friends
Louis Forte
Eamon
Net worth

$1.5 million
Biography
Joe Cole is a British actor known for playing John Shelby in "Peaky Blinders", Charlie in "Pure", Billy Moore in "A Prayer Before Dawn", Frank in "Black Mirror", Luke in "skins" among other roles.
Family- Childhood
Joseph Michael Cole was born on 28th November 1988 in Kingston, London, United Kingdom. Joe is the oldest of five siblings.
He grew up in Kingston, went to school which had an interesting mix of people, both from suburbs and London. He got to see different aspects of life while growing up. It helped him with his acting in the future. He has lived in Kensington, London as well as Brixton, south London. [6]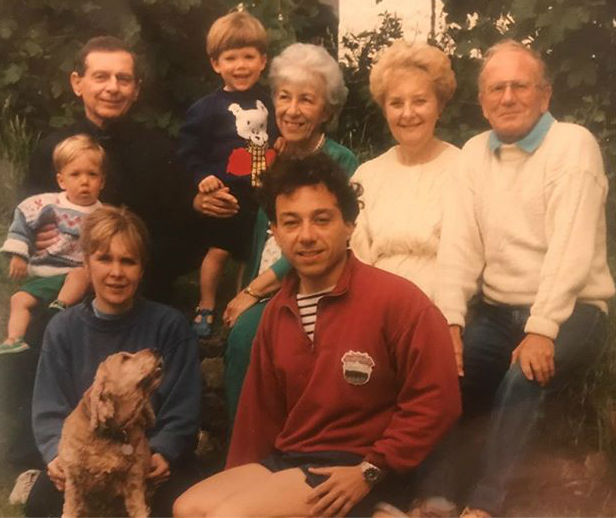 Image: Joe Cole childhood family
Parents
Joe's father works with boats, he fixes them. [2]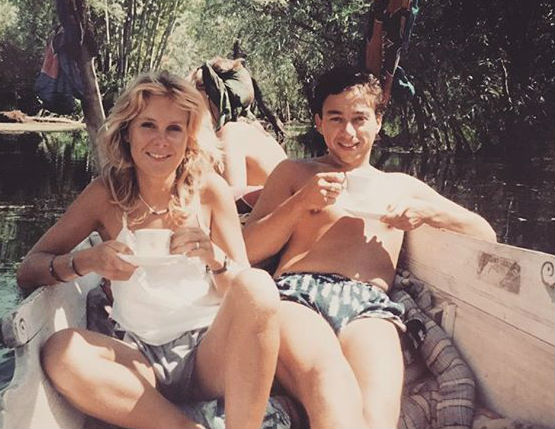 Image: Joe Cole parents on a trip to India
Brothers
Joe has four younger brothers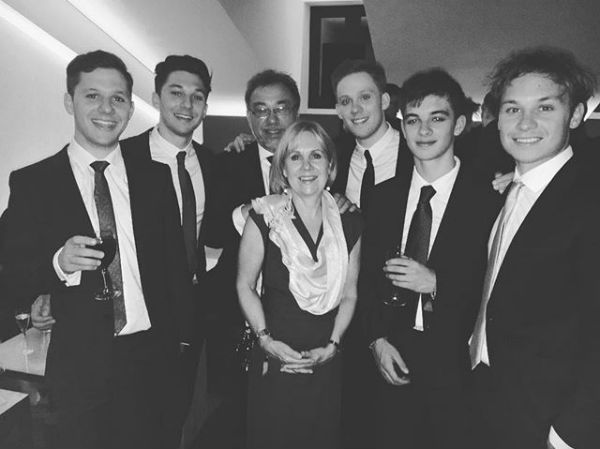 Image: Joe Cole Family: Parents & Brothers
Finn Cole
Joes's brother Finn Cole (Finlay Lewis J. Cole) was born on 9th November 1995 in Kingston, England. He is also an actor, he is known for playing Michael Gray in BBC series "Peaky Blinders", Joshua Cody in "Animal Kingdom". He is the fourth of the five Cole brothers. Joe's help was crucial in Finn started out as an actor.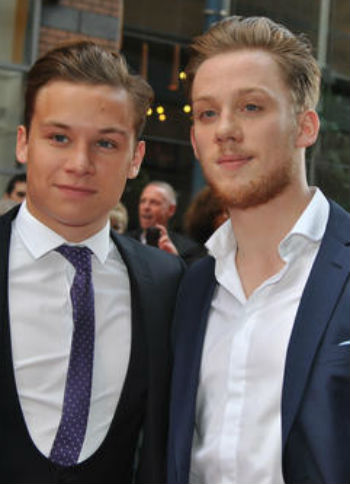 Image: Joe Cole with brother Finn Cole
One of his grandfathers lives in the Manchester.[3]
Education
Joe did badly at college (academically), He had go back and re-take his 6th form (which was his brother's class by then). Joe was selling Coffee & Carpets to make ends meet while his classmates moved on to the Universities. However his luck changed at 22. Joe Loved drama at school. His secondary school drama teacher inspired him to take seek admission at the "National Youth Theatre" [4] [5]
National Youth Theatre: Joe was accepted into the "National Youth Theatre of Great Britain" at the age of 19, a charity organization that helps young people develop through creative arts. It was here that Joe first started acting. The organization has produced renowned stars such as- Colin Firth, Daniel Craig, Helen Mirren, Timothy Dalton. Joe only got acting jobs through an agent here, he also started writing his own stuff. The academy opened him up creatively. He met writer & director Rikki Beadle-Blair who inspired him and helped make move to the bigger screen.
Facts and Trivia
LGBT support: He has actively voiced support for LGBT community rights.
Exciting moment: Once he was in the same lift as Chiwetel, Nicole Kidman and Julia Roberts. [4]
Loves dogs: He had announced 500 pounds rewards for those who would find his dog Wilkie on social media.
Unemployment: Joe left college in the middle, he as 19 and didn't see any opportunity in academics. He worked odd jobs and was unemployed for 5 years till he was 24.
He came to acting because everything else had (in his own words) "flopped" for him. [6]
About Fashion: He prefers wearing Skinny jeans & plain white T shirts. "I like fashion. I'm just not very fashionable. Keeping up with it is a bit of a nightmare" says Joe.
People he wants to work with in the UK [6]

Johnny Harris (This Is England 86)
Nicolas Winding Refn (Drive and Bronson)
Paddy Considine (director)
Shane Meadows
Tom Hardy

Joe considers actor Tom Hardy to be his inspiration [6]
Young promises of British cinema: Screen International magazine named him among the top young performers of UK in their "UK stars of tomorrow" list. [8]
2014 ASOS catalog: He posed for the online fashion store ASOS in 2014 along with- Hannah Murray, Karla Crome, Luke Pasqualino & Sophie Turner. [8]
Tattoo: Joe has a tattoo reading "Jacquest" on the upper right section of his forearm.
Police arrest: Before becoming an actor, in his late teens, he was arrested once by the police [9]
The Other Joe Cole: Joe has used his social media handles with a funny twist. Both his instagram and Twitter handles read-"theotherJoeCole", It is a play on the fact that there is a much more famous "Joe cole", An English football coach and a former player with the same name.
His twitter account was hacked in July 2016 [12]
#Brexit: He was for the Remain, encouraged people to #VoteRemain
Football: Joe Cole is a football fan, follows British football as well as club teams
Philanthropy
Charity: He has helped a person get a stem cell transplant operation done.
Open door: He supports "Open door", an organization that helps young people without financial resources to get into UK's drama schools
Endometriosis Awareness: Retweeted "endometriosis awareness month" campaign by actress Sacha Parkinson.
Questions & answers
Is he worried about being typecast as a tough guy?

He is not worried being typecast. He is an ordinary guy who has played characters that aren't truly him. He sees a larger scope for roles with him. [6]

What are his dreams?

He wants to inspire young people the way he was inspired, he wants to show them that they can also achieve their dreams just like he did. [6]

Is Joe Cole Gay?

There is no substantial evidence to suggest that he is Gay. Billy Moore, the role played by Joe in "A Prayer Before Dawn" may or may not have been Gay. He is shown to have romantic relationship with transgender person "Fame"

Who is Joe Cole Wife?

Joe isn't married, there isn't much info in his dating life either
Career
Joe's first work assignment was with director Rikki Beadle-Blair in a one-night show in the West End district. Joe used this as a chance and invited all the agents he knew, used this as an opportunity to showcase his talent. [5]
He has acted in a role in the play "The Knowledge" directed by Charlotte Gwinner at the Bush theaters. It was written by John Donnelly. Joanne Froggatt, Christopher Simpson, Kerron Darby, Holli Dempsey were also in the cast.
The Bill: In "The Bill" he was a member of the group that sexually assaulted a girl. His character had one word- "What?" to say in the story. [5]
Pressure: For his role in "Pressure" with Matthew Goode, Joe spent four weeks at a diving joint in the Pinewood Studios. [5]
In skins he plays a young and tough drug dealer.
Green Room: Joe was selected for a role in "Green Room", he was given 5 punk songs and was asked to get them right before a week's time when he was due to fly to Oregon, United States. He found a teacher in one of the South London studios to help him get the song right. Over time he became fluent enough to deliver the songs naturally. He got to meet Anton Yelchin, Alia Shawkat on the sets, with whom he became very close during his time in the US. The team performed in front of a larger audience in Oregon towards the end of their shooting, they had become pretty good by that time.[5]
Peaky Blinders
Joe auditioned for his part in "Peaky Blinders" like everyone else, Shaheen Baig was the casting director. He read the script in a dodgy Birmingham accent. They asked him to read for Cillian Murphy's parts as well. They didn't tell him anything for a long time, it was a pleasant surprise when his agent called him and congratulated him on the selection. It had been so long that at first Joe was thinking that he was selected for a recent role in some other project he had auditioned for. He was a fan of Cillian Murphy & Paul Anderson even before joining the show.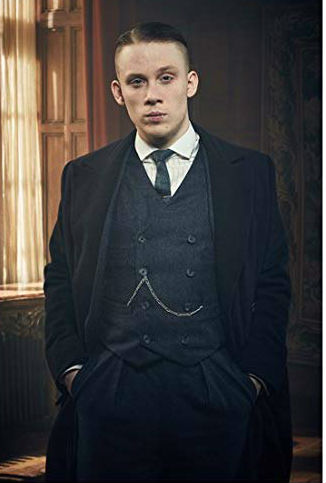 Image: Joe Cole as John Shelby from Peaky Blinders
Joe was reading the draft scripts at his family home during Christmas time. He was reading the good bits to his brother Finn. Finn found the acting job fascinating and started pressuring Joe for a role. Joe was reluctant at first, Finn hadn't had any experience in acting apart from school plays. But seeing that Finn was adamant Joe promised to shoot the part and send it to the producers only if the lines, accent, scene was good enough. Finn prepared well and eventually landed the role of Michael Gray. He was competing with 2000 boys from Birmingham. [5]
Doing the accent
When asked about his accent, whether they (him and co-stars) change accents while off the camera, Joe said- "We always do the accent when we are back in the trailers or having lunch. We always shout in the accent to each other because the accent is so musical & so fun to do. Accents influence a performance" [5]
A Prayer Before Dawn
In "a prayer before dawn" Joe plays Billy Moore, a boxer caught in the prison of Thailand training in Martial Arts. It was based on the biographical book "A Prayer Before Dawn: My Nightmare in Thailand's Prisons" by Billy Moore.
Billy is a young British boxer arrested in Thailand for illegal possession of firearms and stolen goods. In the Chiang Mai prison Billy undergoes extraordinary abuse and suffering. He attempts suicide to escape the torture, following his failure he joins the boxing team. He learns the Muay Thai kickboxing. Impressed prison warden transfers him to the special boxing unit where he gets trained to compete in the national Muay Thai tournament and represents the prison.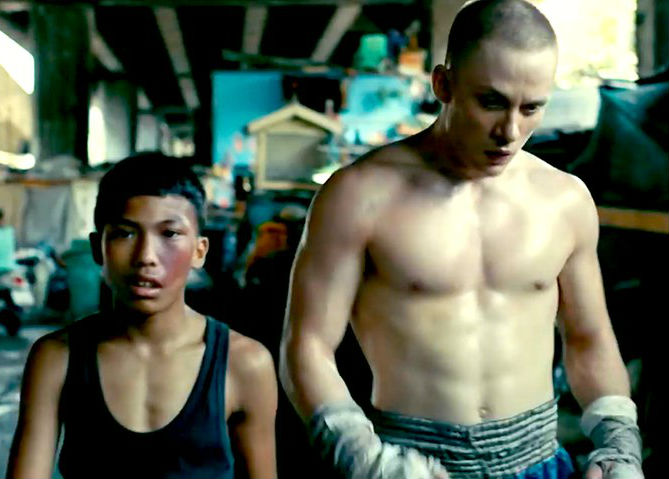 Image: Joe Cole fighting Muay Thai
Diet for fighter body: As preparation for his role, Joe ate lot of Thai food, especially the prison food- Eggs, Noodles & chicken. He ate lots of Carbohydrates and proteins initially to have a muscular looking body, towards the end he reduced carbohydrate intake and became more of a Muay Thai fighter.
Billy is seen having romantic relationship with the transgender inmate Fame
Filmography
Movies List
| Year | Movie | Character | Comments |
| --- | --- | --- | --- |
| | One of These Days | Kyle Parson | |
| 2018 | Happy New Year, Colin Burstead | Ed | |
| 2017 | Thank You for Your Service | Billy Waller | |
| 2017 | Woodshock | Nick | |
| 2017 | Eye on Juliet | Gordon | |
| 2017 | A Prayer Before Dawn | Billy Moore | Best Actor award at the British Independent Film Awards |
| 2015 | Secret in Their Eyes | Marzin / Beckwith | |
| 2015 | Green Room | Reece | |
| 2015 | Pressure | Jones | |
| 2014 | Peterman | Johnny | |
| 2014 | The Falling | Kenneth Lamont | |
| 2014 | A Long Way Down | Chas | |
| 2012 | Now Is Good | Scott | |
| 2012 | Offender | Tommy | |
TV Series List
| Year | TV Series | Character | Comments |
| --- | --- | --- | --- |
| 2019 | Gangs of London | Sean Wallace | Lead Role |
| 2019 | Pure | Charlie | 6 Episodes (season 1 Episodes 1-6) |
| 2017 | Black Mirror | Frank | "Hang the DJ" (Season 4 Episode 4) |
| 2013-2017 | Peaky Blinders | John Shelby | Regular; 20 Episodes |
| 2013 | Playhouse Presents | Stephen | "Cargese" (season 2 Episode 7) |
| 2012 | The Hour | Trevor | Season 2 Episodes 2.1, 2.2, 2.6 |
| 2012 | The Thick of It | Jack | Season 4 Episode 5 |
| 2012 | Skins | Luke | "Everyone", "Franky" (Season 6, Episodes- 1, 4) |
| 2011 | Injustice | Alan Stewart | Season 1, Episodes 1-4 |
| 2011 | Come Fly with Me | Jordan | Season 1, Episodes 3,6 |
| 2010 | Holby City | Shaun Jackson | "The Butterfly Effect: Part One & part two" (season 12, Episodes 22-23) |
| 2010 | The Bill | Leo Cooper | "Held Responsible" (Season 26, Episode 2) |
Short Movies
| Year | Short film | Character | Comments |
| --- | --- | --- | --- |
| 2014 | Callow & Sons | Joe | WINNER Silicon Valley Film Festival 2014 |
| 2014 | Slap | Connor | Best short movie at EIFF |
| 2012 | Volume | Sam | |
| 2010 | Assessment | Michael | |
| 2010 | Stanley Park | Lee | TV short |
Awards & Nominations
| Year | Won? | Award | Project | Category |
| --- | --- | --- | --- | --- |
| 2018 | WON | British Independent Film Awards | A Prayer Before Dawn | Best Actor Award |
| 2017 | Nomination | BAFTA Awards | Black Mirror | Best Actor |
| 2014 | WON | Edinburgh International Film Festival | Slap | Best Short movie |
| 2014 | WON | Silicon Valley Film Festival | Callow & Sons | |
News & Updates
Appeared on the cover page of Arena HOMME+ in November 2019
Attended Paris fashion week in January 2019
Posed for GQ Magazine in July 2018
The Last Magazine covered him in July 2018
Was featured in Sunday Observer in July 2018
He attended the British Film Awards in December 2014.
Quotes
I just had this light bulb moment. I'd just sold an 18 by 20 thick-pile carpet and I remember thinking this was not for me. [4]
I think a lot of young actors believe that America – if you go to Hollywood – is the achievement. But it's just about doing the best projects. [4]
Some people talk about what superhero they want to play.. I prefer playing a great character, working with interesting people. [4]
[About his earlier characters being excessively sexualized ones] My mum is waiting for me to do something where I don't have a sex scene. [6]
I try not to listen to reviews, if I feel like I've done my job, then I move onto the next thing. Then it's up to the public to watch it and make their judgment, some people will like it and some people won't, as long as I felt prepared and I did my job, that's all I can do. [6]
[about theaters] I started off doing Theatre and I am glad I did because I feel confident when I am on stage and how to deliver in terms of voice and the rest of it. [6]
I'm not just about to jump on any old job because they are offering such and such a price. For me it's just working with the best people. [6]
If a part has depth & there is something that I can play emotionally, if there is a challenge there & something that is different to myself, then I relish that. [6]
[About friends] My friends always bring me back down to earth and take the piss at every opportunity, which I love. [6]
Learning on the job has been the best thing.. You learn about acting but you also learn about every facet of the game. You learn about conserving energy, about what looks good on camera, how to sell a fight.. [9]
Most of my friends are plumbers. [10]
If an alien came down from Mars & saw us all taking selfies and the like, I think it would pack up and leave. It would think we are all mad. [10]
I'm a big fan of lyrics - lyrics are the thing that move me in certain ways. [10]
[About his role in Peaky Blinders, about rebellious characters in general] It's quite therapeutic playing those roles, because you can be a bit of a lunatic, and people applaud you, rather than cuff you & put you behind bars. [13]
Sources
1883 Magazine interview
Up and comers, 2013 interview