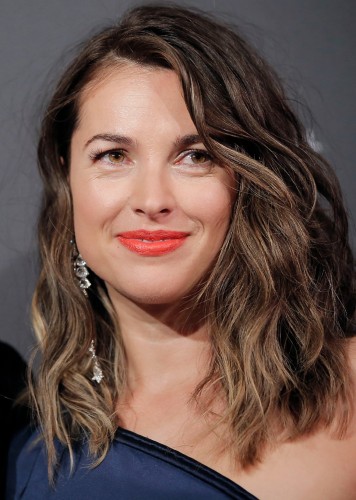 Amelia Warner
Date Of Birth
June 4, 1982
Age
41 years 0 months 1 days
Day of Birth
Friday
Place Of Birth
Birkenhead, Merseyside, England
Zodiac Sign
Gemini
Professions

Composer

, Singer , Actress ,

Songwriter

Nicknames

Millie

,

Boss Queen

Other Name

Amelia Catherine Bennett
Personal Information
First Language
English
Language
English
Nationality

British

Ethnicity
Welsh,Swedish
Sun Sign
Gemini
Body Features & Measurements
Height

168 CM


5 Feet 6 Inches
Eye color
Brown
Hair color
Dark Brown
Weight

53 KG


117 lbs

Shoe Size
6 (US)
Dress Size
8 (US)
Figure Measurements
35-25-34
Body Type
Hourglass
Family Information
Father

Alun Lewis

Mother

Annette Ekblom

Daughters

Dulcie




Elva

Uncle
Hywel Bennett (paternal)
Education Qualifications
Education(School)
Royal Masonic School for Girls
Education(College)
Fine Arts College
Career Information
Years Active
1999
Favorites, Hobbies, Likes/ Dislikes
Favorite Music Band
Aztec Summer
Favorite Composers
Rufus Wainwright
Ennio Morricone
Michael Nyman
Danny Elfman
Social Networks, Web links
Official Website
Amelia Warner Official Website
Instagram Profile
Amelia Warner Instagram Profile
YouTube Channel
Amelia Warner YouTube Channel
Spotify Link
Amelia Warner Spotify Link
Apple Music
Amelia Warner Apple Music
More Information
Net worth

$3 Million
Biography
Amelia Warner is a British actress and musician. She is an award-winning music composer. She is known for her roles such as Una Flux in Æon Flux (2005), Simone in Quills(2000), Shelly in Winter Passing(2005), Maggie Barnes in The Seeker: The Dark Is Rising (2007), among others.
Amelia hasn't acted in anything recently, her last acting gig was in 2012, in the short movie "The Other side". She has been involved in music compositions lately.
Family
Amelia Catherine Bennett was born on 4th June 1982 in Birkenhead, Merseyside, England as the only child of actors Annette Ekblom and Alun Lewis. Her family relocated to London when she was four years old, she moved with her mother Ladbroke Grove ( West London) at the age of six. She mostly grew up in London.
Actor Hywel Bennett is her paternal uncle. He is a Welsh actor most known for playing the character James Shelley in the British sitcom Shelley (1979-1992).
Parents
Father- Alun Lewis
Amelia's father Alun Lewis Bennett was born in 1949 in Wandsworth, London, England to Welsh parents Sarah Lewis and Gorden Bennett.
Alun is a British actor & guitar player. He is most known for playing 'postmaster Vic Windsor' in the British soap opera Emmerdale, Darryl Stubbs int he sitcom Birds of a Feather(1989-1994) (aired on BBC1). He was a member of the country-rock band 'The Woolpackers' which consisted of his Emmerdale co-stars- Billy Hartman & Steve Halliwell. Alun is a very accomplished guitar plays.
Mother- Annette Ekblom
Annette Kate Ekblom was born in 1956 in New Brighton, Wirral, Cheshire, England. Annette & Alun married in 1986, Amelia is their only daughter.
Annette & Alun are divorced when Amelia was very small, she was separated from her father following the divorce, she went to live with her mother.
Annette is known for playing- Fiona Monkton in A Touch of Frost(2002), Clare Hammill in Casualty (1993-2007), Jill in Winter Flight(1984), Robert's Mother in Fever Pitch(1997) among others.
She used to go to Glastonbury a lot in her childhood days with her mother, it is kind of like a festival.
Education
Royal Masonic School for Girls: Amelia attended the 'Royal Masonic School for Girls', an independent school in Rickmansworth, Hertfordshire, England for senior girls till age 16.
Fine Arts College: For her post GCSE sixth form, she attended the 'Fine Arts College' in Belsize Park, London. The school specializes in Arts, Humanities & Social Sciences. Some of the notable alumni of the school include- actor Orlando Bloom, actress Helena Bonham Carter, artist Theo Adams, and others
London Royal Court Theatre's Youth program: She was discovered by an agent when she was acting in a play, and she was offered a place in the 'London Royal Court Theatre's Youth program'
Marriage- Children
Amelia Warner & Jamie Dornan
Amelia met actor Jamie Dornan in 2010, the two got engaged on 5th February 2012 and married on 26th April 2013.
James Dornan was born on 1st May 1982 in Holywood, County Down, Northern Ireland to Jim Dornan(obstetrician & gynecologist) and Lorna Dornan. He has two sisters in Liesa Dornan and Jessica Dornan.
Jamie Dornan is a People's Choice Awards winning actor. He is known for playing Paul Spector in The Fall (2013-2016), Paul Conroy in A Private War (2018), Jan Kubis in Anthropoid (2016), Count Axel Fersen in Marie Antoinette(2006) among others.
It was rumored that Amelia and her husband were not having good times due to Dornan's steamier scenes in a movie. Dornan said it's just a rumor and justified it by saying that he has always had the full support of Amelia, although she doesn't intend to watch those movies.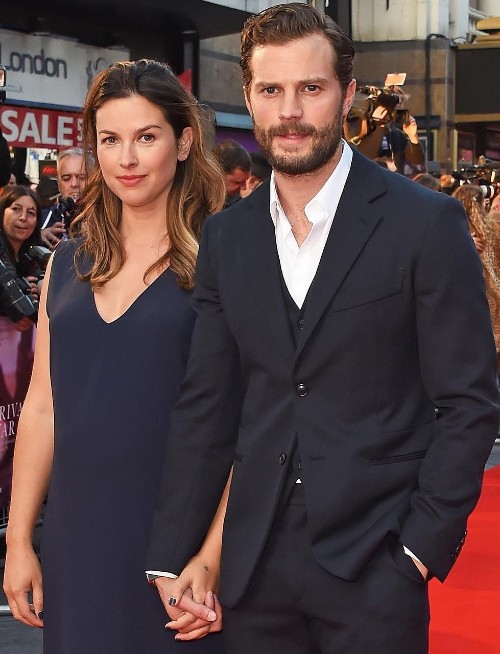 [Amelia Warner and husband Jamie Dornan]
Children
Amelia & Jamie have three daughters together: [2]
Dulcie Dornan (born in November 2013 in Vancouver, Canada)
Elva Dornan (born in February 2016 in London, England)
Alberta Maeve Dornan (born on 31st March 2019 in London, England)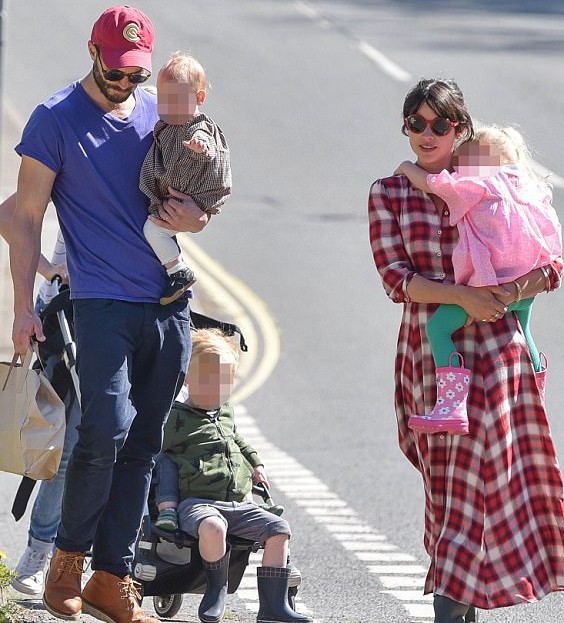 [Amelia Warner & Jamie Dornan with daughters]
Amelia Warner & Colin Farrell
Amelia started dating actor Colin Farrell in 2001. The couple had a non-legal wedding ceremony on a Tahiti beach during the 2002 holidays. The event happened was arranged along with shark feeding on the beach.
However, the relationship ended four months after the ceremony. (Luckily for them, their wedding wasn't recognized and they did not have to go through a legal divorce)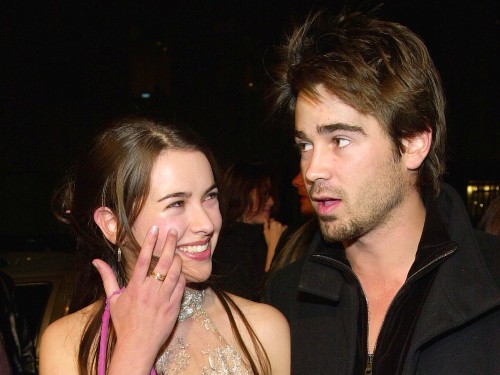 [Amelia Warner & Colin Farrell]
Amelia Warner & Joaquin Phoenix?
Amelia Warner is rumored to have hooked up with Joaquin Phoenix in 2000 but there is no reliable source to vouch for this story.
Amelia Warner & Adam Garcia
Amelia had also been in a relationship with stage/ TV actor Adam Garcia for less than a year.
Music
Amelia started her music career in July 2009 when she wrote & performed the song "Beasts" for a Virgin Media TV commercial under the stage name 'Slow Moving Millie'. The track was released on 17 August 2009.
Her second single, "Rewind City" was also used for another ad for Orange UK and was directed by Ringan Ledwidge.
In October 2011, Warner signed a record deal with Island Records. Her cover version of The Smiths' 1984 B-Side "Please, Please, Please, Let Me Get What I Want" was released on 11 November 2011. She was selected for the John Lewis 2011 Christmas advertisement. After releasing 'Renditions', she has also composed music for ads and short films.
EP
Amelia's EP 'Arms' was released in 2015, it was produced by Fyfe Dangerfield under the label Universal Music. The album had 5 tracks, Amelia was #1 on the iTunes classical music charts.
Amelia's second EP "Visitors", again earned her the #1 spot on iTunes classical charts. It is a 7 song EP.
Year
EP
Tracks
Comment
2017
Visitors

Dawn
Eve
Frances
Heidi
Mary
Rebecca
Sarah

2015
Arms

Arms
Falling
Legend
Noble
Turns

a classical instrumental EP

producer: Fyfe Dangerfield

Label: Universal Music
Albums
Year
Album
Tracks
Comment
2011
Renditions

Please, Please, Please, Let Me Get What I Want
Hold Me Now
Love In The First Degree
Head Over Heels
The Power Of Love
Don't Go
Wonderful Life
Feels Like Heaven
Beasts
Hart With A Crown & Chain

Debut album

Release date: December 12, 2011

Label: Universal Music Group/ Island Records

Peak UK chart rankings: 89
Singles
Year
Single
Comment
2011
Please, Please, Please, Let Me Get What I Want

Album: Renditions

UK peak chart Ranking: 31

2010
Rewind City

used for "Orange UK" advertisement, and was directed by Ringan Ledwidge

2009
Beasts
Album: Renditions
Projects as Music composer
| Year | Project | Comment |
| --- | --- | --- |
| 2018 | Leading Lady Parts | TV Short |
| 2017 | Mary Shelley | Biographical feature film; she won Breakthrough Composer of the Year at the International Film Music Critics Association Awards |
| 2016 | Mum's List | Drama feature film |
| 2010 | Mam | Short movie |
Music Videos
| Year | Song | Comment |
| --- | --- | --- |
| 2011 | Please, Please, Please, Let Me Get What I Want | as "Slow Moving Millie" |
| 2008 | Everything is Borrowed | as "wife" of the "husband" character laid by Mike Skinner |
Facts and Trivia
Ancestry: Her father is of Welsh ancestry. Amelia's mother Annette's paternal grandfather John Eric Ekblom was Swedish. "Ekblom" is a Swedish name. She is part Irish from her mother's side.
Discovery: Amelia was discovered by an agent when she was acting in a play at the 'Covent Garden' with her friends and family. The agent offered her a seat at the 'London Royal Court Theatre's Youth program'
Slow Moving Millie: is Amelia's former stage name for her music-related works.
A good student: Despite her film and TV commitments, Amelia got three A-levels at school despite her busy schedules and breaks for works in films and commercials.
Tattoo: She has a "star" tattoo on her left hand.
A funny 'Drama': When she was four years old, she was in a play playing 'mother Mary'. She was supposed to be playing a loving role. Being the bossy little girl that she was, she stopped the play in the middle to tell the fellow playing Joseph, that he was playing it all wrong.
Reading: Amelia gets quite distracted while reading, however, she likes reading poems more than other kinds of books.
Great Fire of London: She'd love to write a musical about the Great Fire of London.
Piano player: She is quite a good piano player
Filmography
Movies List
| Year | Movie | Character | Comment |
| --- | --- | --- | --- |
| 2008 | The Echo | Alyssa | |
| 2007 | The Seeker: The Dark Is Rising | Maggie Barnes | |
| 2006 | Gone | Sophie | |
| 2006 | Alpha Male | Elyssa Ferris | |
| 2005 | Æon Flux | Una Flux | |
| 2005 | Stoned | Janet | |
| 2005 | Winter Passing | Shelly | |
| 2004 | Love's Brother | Rosetta | |
| 2002 | Nine Lives | Laura | Direct to video |
| 2000 | Lorna Doone | Lorna Doone | TV Movie |
| 2000 | Quills | Simone | |
| 2000 | Don Quixote | Antonia | TV Movie |
| 1999 | Mansfield Park | Fanny | (Teenage version of Fanny) |
TV series List
| Year | TV series | Character | Comment |
| --- | --- | --- | --- |
| 2000 | Take a Girl Like You | Sheila Torkingham | "Part 1", "Part 2", "Part 3" |
| 2000 | Waking the Dead | Jodie Whitemore | Pilot: Part 1 & 2 |
| 1999 | Aristocrats | Lady Cecelia | Season 1, Episodes 3 & 4 |
| 1998 | Casualty | Rachel Munro | "Eye Spy" |
| 1998 | Kavanagh QC | Gaynor Deans | "Memento Mori" |
Short movies List
| Year | Short movie | Character | Comment |
| --- | --- | --- | --- |
| 2012 | The Other Side | Rachel | |
| 2010 | Olga? | Cecilia | |
| 2003 | Falling Slowly | Emily | |
Awards
| Year | Won? | Award | Project | Category | Comments |
| --- | --- | --- | --- | --- | --- |
| 2019 | WON | International Film Music Critics Award (IFMCA) | | Breakthrough Film Composer of the Year | |
| 2018 | Nomination | World Soundtrack Awards | Mary Shelley (2017) | Discovery of the Year | |
Quotes
I want to stay below the radar and make good films... I really don't want to be a movie star.
I don't even really want to talk about how I hate LA (Los Angeles). It's so English to hate LA.
I'm ambitious, but not competitive. You'd drive yourself crazy if you were. You know, there are actually enough jobs out there for all of us.
I have the attention span of a goldfish... one thing I can do is read a poem and I am loving doing so [3]
References