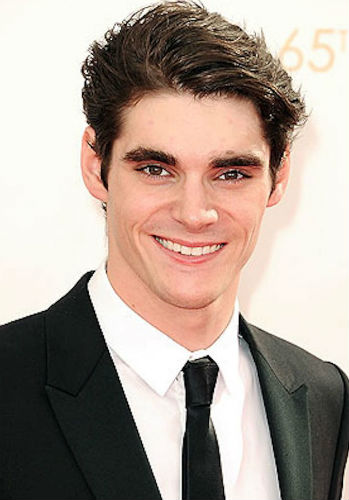 RJ Mitte
Date Of Birth
August 21, 1992
Age
31 years 1 months 4 days
Day of Birth
Friday
Place Of Birth
Jackson, Mississippi, United States
Zodiac Sign
Leo
Professions

Producer

, Actor , Model
Birth Name
Roy Frank Mitte III
Nickname

RJ
Personal Information
Religion
Christianity
Language
English
Star Sign
Leo
Nationality
American
Ethnicity
Caucasian
Complexion
White
Famous For
For role of Walter White in Breaking Bad

Body Features & Measurements
Height

185 CM


6 Feet 1 Inches
Eye color
Brown
Hair color
Brown
Body Type
Athletic
Family Information
Father
Roy Frank Mitte Jr. (Through Adoption)
Mother
Dyna Mitte (Through Adoption)
Sister
Lacianne Carriere (Younger; born in 2003)

Career Information
Debut (Movie)
Stump(2011)
Years Active
2006–
Debut (TV)
Hannah Montana(2007)
Favorites, Hobbies, Likes/ Dislikes
Favorite Sport
Football
Social Networks, Web links
Facebook Profile
RJ Mitte Facebook Profile
Twitter Profile
RJ Mitte Twitter Profile
Contact
Manager
Addison Witt (Talent Manager)
Talent Agent
Debra Manners
More Information
Net worth

$500,000
Biography
RJ Mitte is an American actor, model & producer. He is known for his role of Walter White in the TV series Breaking Bad (2008–13)
RJ Mitte was born under medical complications, he was delivered through caesarian and had brain damage. He was adopted by Dyna Mitte and husband Roy Frank Mitte Jr., he was given the name Roy Frank Mitte III, he has a younger sister named Lacianne Carriere. He is quite found of his uncle with whom he spent a lot of time as a child.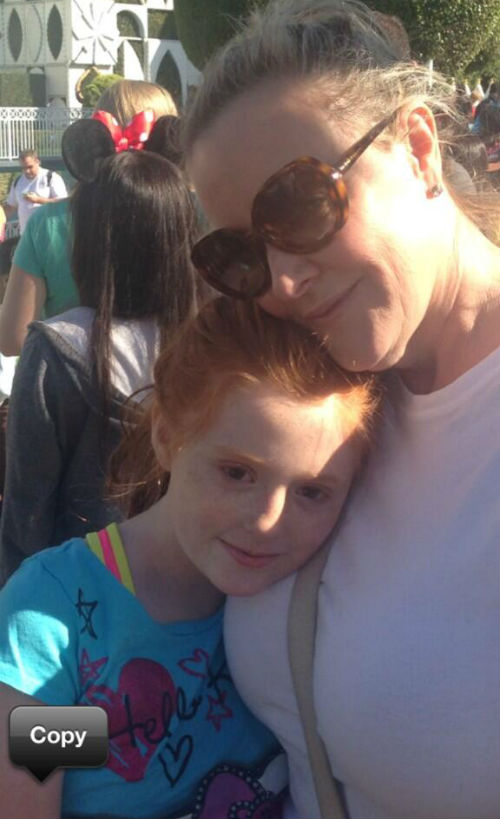 Image: RJ Mitte's Family: Mother Dyna Mitte, Sister Lacianne Carriere
Cerebral palsy: Mitte has permanent movement disorders since childhood (it developed at the age of 3), it is caused due to various issues like stiff muscles, weak coordination, weak muscles etc. Mitte's character of Walter White also has the same defect. RJ had very stiff hands and legs
He had leg braces to support him in the initial years, but because of his love for sports and inner strength he developed quickly and started walking without braces in his teen years.
He is an advocate for betterment of kids with disabilities, he coordinates with many charities and is also an ambassador for some organizations.
Modeling: He modeled for GAP, An American clothing and accessories retailer in 2014. In 2015 he walked the ramp in Berlin, Milan, New York City for designer Vivienne Westwood and others. He has appeared on billboards across the world, from Dubai to Tokyo.
Breaking Bad: He gained country wide popularity for his role in Breaking Bad as Walter White. Though he has the same disorder as his character in Breaking Bad, his real condition is much milder and he had to slow his talking and walk with crutches for his role. He got many nominations for his role including at the Screen Actors Guild Award(2011, 2012), Young Artist Award(2012) and has won at Media Access Award(2013), Screen Actors Guild Award(2013)
Career
Mitte played many uncredited extras roles, his role in Hannah Montana(2007) is among the first of his roles. His role of Walter White in Breaking Bad(2008-2013) popularized him. He had a recurring role in the series Switched at Birth(2014)
He got interested with Films after the success of Breaking Bad, he made his debut through Stump(2011). House of Last Things(2013), Dixieland(2015), Who's driving Doug(2016) are among his other movies.
He ventured into production with the video Vanished: The Tara Calico Story. Wildflowers, The Kids of Widney High are his other production ventures.
Mitte Talking about his life & Cerebral Palsy:
RJ Mitte- Interesting Facts
RJ Mitte especially chooses characters which suit his physical condition so that he can rise social awareness about his state.
He was mostly home schooled, he also learned through distance education, he was in fact 2 years ahead of his age in curriculum.
In 2013 Mitte won Harold Russell Award for his role of Walter White in Breaking Bad(2008-13)
Mitte was nominated as the spokesperson for actors with disabilities by the Screen Actors Guild.
He wants to venture into Film Direction.
He was teased by friends in school for his braces, they would shout "Run, Forrest, run"
His younger sister Lacianne Carriere will be starring in the movie Wildflowers, which Mitte is producing.
He appeared on the cover page of Neurology Now(February 2015), a magazine published by American Academy of Neurology.
Mitte is an ambassador for United Cerebral Palsy, a nonprofit charity organization working for wellbeing of kids with disabilities.
He became romantically linked with Miley Cyrus on the sets of Hannah Montana (2007)
The Breakfast King: A name given by his fans for his role in Breaking Bad.
He launched the campaign #CutTheBull in October 2014 to help kids with disabilities.
He supports the charity work through SCOPE in the UK.
He wants to continue his studies and to get a Masters in business.
He likes: Dirt Biking, Go-Karting.
He attends the charity events held by Arts For A Better Tomorrow.
He used to sell Sandwiches at school unknown to his mother when he was a kid. He liked the idea of making money.
He likes buying Vintage clothes from Thrift stores, he feels those clothes are the best ones.
He drives -67 Mercury Cougar, they have a family car Mercedes ML350
He doesn't like buying new cars, he prefers used ones and likes bargaining the price.
Costliest thing he has ever bought: Louis Vuitton shoes costing $1200.
He spends one quarter of his time in charity work.
RJ is a motivational speaker, he is often invited to give inspirational speeches.
Football: He liked football and he played as a Goal keeper or Center-forward
RJ Mitte Quotes
A lot of times kids can are the most reasonable people, they don't have to deal with all the adult drama.
You can do anything if you set goals. You just have to push yourself.
The people that you have around you are your biggest influence.
My sister is a mess. I love her to death, but she is a mess.
You can never use excuses because they always run out.
To everyone that's voting please know your rights and what you are voting on.
Never be afraid to take the risk enjoy the ride you will go down its a long one but it's usually worth it.
A disability isn't a weakness its knowledge and strength.
I've always treated money with respect, but I don't really think about money – I don't like what money does to people.
I find if you get too much money involved, people get corrupted.
I think being generous is the whole point of having a little bit extra.
I wouldn't be in the position I am in today without my disability.
You can do anything if you set goals, You just have to push yourself.