Biography
Jack Dylan Grazer is an American actor who has appeared as a child artist in number of movies and notably in It(2017) (a movie version of the Novel by Stephen King). His movie career started with the movie Tales of Halloween(2015), before that he had appeared in the TV series The Greatest Event in Television History(2014)
Jack was born on September 3, 2003 in Los Angeles, California to Gavin Grazer(Father) an actor/ director and Angela Lafever(Mother) in a family with background in film production, his uncle Brian Grazer is a producer in Hollywood.
Image: Jack Dylan Grazer childhood photo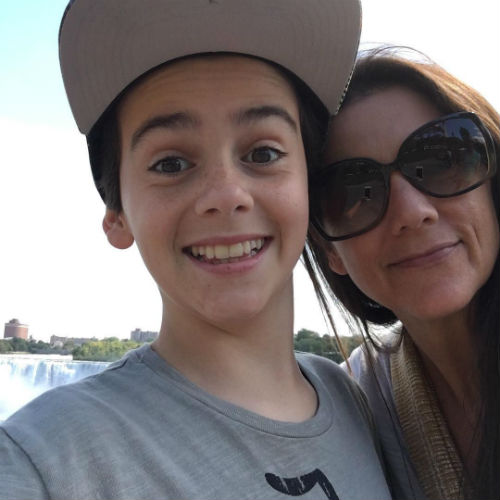 Image: Jack Dylan Grazer with his Mom Angela LaFever
Some of the Movies Jack has appeared in are: Tales of Halloween(2015), Scales: Mermaids Are Real(2017), It(2017)
Some of the TV series he has appeared are: The Greatest Event in Television History(2014), Comedy Bang! Bang!(2015), Me, Myself & I(2017). He has had recurring role in Me, Myself & I(2017)
An Youtube video from his youtube channel
Jack Dylan Grazer- Interesting Facts
Jack has appeared in numerous Commercials
He has huge following on Instagram.
It(2017) quickly rose to the top of Box Office on its release.
He doesn't like US president Donald Trump
He under took a project "Family is Family" in school which won the best documentary award
He shoots videos with friends and publishes them online.
His role as Eddie in It(2017) has been much appreciated.
He performed at Adderley Repertory Theatre Ensemble on invitation.
His father is of half Jewish descent.