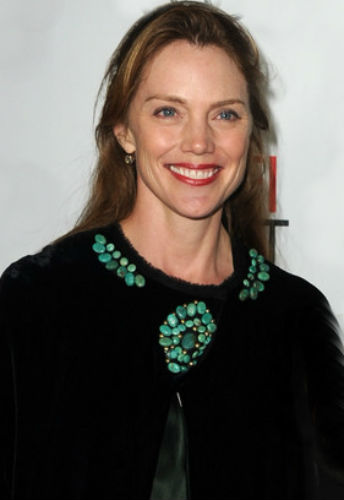 Leslie Stefanson
Date Of Birth
May 10, 1971
Age
52 years 6 months 21 days
Day of Birth
Monday
Place Of Birth
Fargo, North Dakota, United States
Zodiac Sign
Taurus
Professions
Actress ,

Sculptor

,

Artist

, Model
Birth Name
Leslie Ann Stefanson
Personal Information
Residence

Los Angeles, California, United States




New York City, New York, United States

Religion
Christanity
Language
English
Nationality
American
Ethnicity
Caucasian
Complexion
White
Famous For
The General's Daughter

Body Features & Measurements
Height

182 CM


5 Feet 12 Inches
Eye color
Blue
Hair color
Blonde
Weight

53 KG


117 lbs

Figure Type
Hourglass
Body Type
Slim
Family Information
Father
Randy Stefanson (Randolph E. Stefanson)
Mother
Corinne Stefanson (Corinne Laverna)
Son

Nathaneal Spader

Grandfathers
Bertram Sidney Kvamme (maternal)
Skuli Stefanson (paternal)
Grandmothers
Eleanore Olive Klev (maternal)
Ephemia Elfridur May Einarson (paternal)
Father In-Law
Stoddard Greenwood Spader (teacher)
Mother In-Law
Jean Spader (Jean Fraser; teacher)
Stepsons
Elijah Spader (son of James Spader & ex-wife Victoria Kheel)
Sebastian Spader (son of James Spader & ex-wife Victoria Kheel)

Education Qualifications
Education (Graduation)
Degree in English literature (Barnard College)
Education
Alliance Francaise (New York City)
Alma Mater
Barnard College (class of 1993; Columbia University)
Love, Romance, Marriage
Boyfriends
Ryan O'Neal (1997)
James Spader (James Todd Spader)
Career Information
Debut (Movie)
The Cowboy Way (1994)
Years Active
1994-
Debut (TV)
MDs (series) , Jackie, Ethel, Joan: The Women of Camelot (movie)
Social Networks, Web links
Twitter Profile
Leslie Stefanson Twitter Profile
Official Website
Leslie Stefanson Official Website
Blog
Leslie Stefanson Blog
Contact
Contact (Email)

lesliestefanson@gmail.com

More Information
Mentor
Robert Cunningham (Artist)
Net worth

$500,000
Biography
Leslie Stefanson is an American Actress, Artist, and Model. She is most known for playing Elisabeth Campbell in The General's Daughter (1999).
Some of her most known roles are Irene Kravitz in The Hunted (2003), Kelly in Unbreakable(2000), Shelly Pangborn in MDs(2002), Natalie Wright in The Stickup(2002) among others.
Recently her archival footage was used in Glass(2019) as a train in woman, she had appeared in its prequel Unbreakable(2000) as Kelly.
Childhood- Family
Leslie Stefanson was born on 10th May 1971 as Leslie Ann Stefanson in Fargo, North Dakota, the United States of America to Randy Stefanson(father) & Corinne Stefanson(mother). She was raised in Moorhead, Minnesota.
Education
Barnard College: She graduated from the Columbia University New York City campus, she graduated with a degree in English literature in 1993
Drew University: She studied literature from Drew University in Madison, New Jersey.
The Art Students League: Leslie attended The Art Students League of New York to polish her drawing and sculpting skills.
She studied life drawing and sculpting in between acting roles with the master artist Robert Cunningham
Marriage- Boyfriend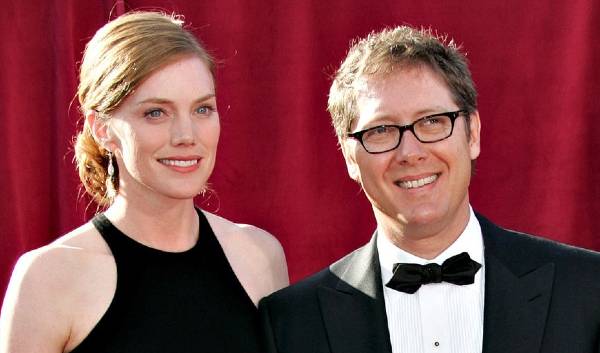 [Leslie Stefanson and James Spader]
Leslie Stefanson and James Spader
Actor James Spader and Leslie have been together since 2002, they starred in the lead roles in the 200 crime mystery movie "The Stick Up".
Leslie got engaged to James Spader in 2008, she had a baby boy born on 31st August 2008, named Nathaneal Spader. James is 11 years older than Leslie.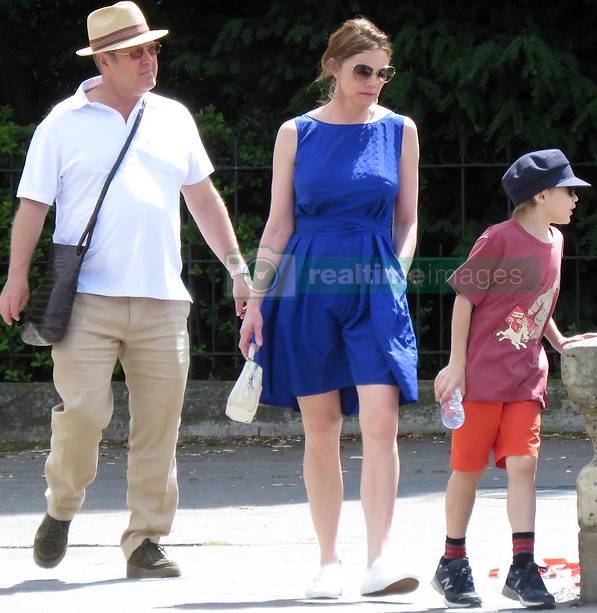 [Leslie Stefanson & James Spader with son Nathaneal Spader]
James Spader
James Spader is an American actor known for his roles Raymond Reddington in The Blacklist (2013-2020), Alan Shore in Boston Legal (2004-2008), Graham in Sex, Lies, and Videotape(1989), Ultron in Avengers: Age of Ultron (2015) among others
James was born on 7th February 1960 in Boston, Massachusetts, the United States to Jean Fraser and Stoddard Greenwood Spader (both teachers)
He has won multiple Primetime Emmys, has received multiple nominations at Golden globes among other numerous nominations.
James and Leslie have worked together in The Stickup(2002) as well as Alien Hunter (2003)
Leslie Stefanson and Ryan O'Neal
She had a brief relationship with actor and former boxer Ryan O'Neal in 1997. However the relationship was short-lived, they split in the same year.
Leslie Stefanson Facts & Trivia
Ethnicity: Leslie is of Icelandic descent from father's side and Norwegian from her mother's side
Commercials: She has appeared on Lee's Jeans commercials in 1997 that was aired during the super bowl.
Residence: She spends her time between New York and Los Angeles.
Runner: She was a long-distance runner and competed in cross country and track competitions while in High School
Sculpting
She works full time as a sculptor nowadays in Los Angeles and New York City, all her artwork can be found on her website. She sculpts statues of bronze and terracotta. Eroticism is one of her favorite themes.
Some of her works are:
I Myself Alone
Behind the Tree
On the Couch
After a Shower
Against the Wall
On her Back
Relief
Old Woman
Her first art exhibition was held at Rourke Art Gallery Museum in her hometown Moorhead, Minnesota. In 2011 Leslie opened her own art studio.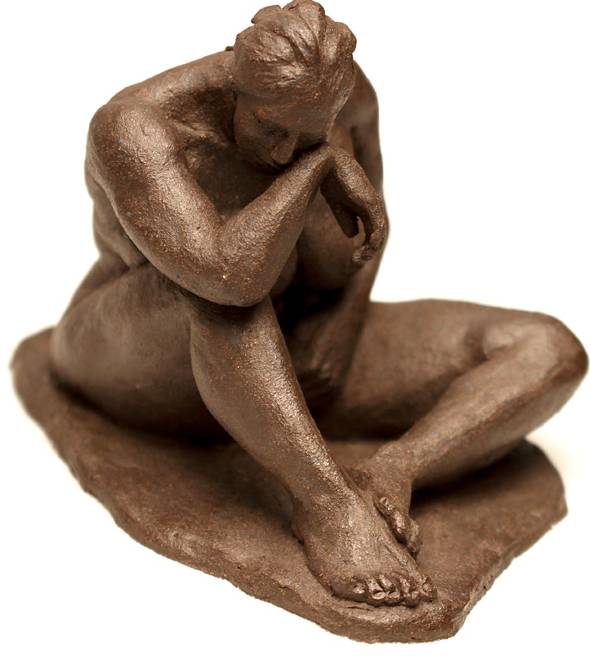 [Leslie Stefanson's Terracota art]
Career
Modeling: She started her career as a model as soon as she completed her graduation, She was represented by Wilhelmina Models of Manhattan
Debut: Her acting career started in 1994, she made the debut with The Cowboy Way which also starred Woody Harrelson
Retirement from acting: She retired from acting in 2003 and has taken sculpting as full-time work ever since.
The General's Daughter (1999)
In the crime mystery movie based on Nelson DeMille's novel, Leslie appears in the titular role, as Elisabeth Campbell, a captain in the army psychological operations. James Cromwell played the role of Elisabeth Campbell's father.
The story revolves around uncovering the mysterious murder of Elisabeth Campbell (General's daughter) in the army base camp. Detective Paul Brenner (played by John Travolta) is summoned to uncover the mystery.
Unbreakable (2000): Leslie makes an appearance as Kelly, a woman on the train. Her footage was also used in the sequel movie "Glass"
Beautiful (2000)
In the 2000 comedy-drama directed by Sally Field, Leslie played Joyce Perkins, a contestant at the Miss America pageant.
She plays the antagonist to lead character Mona Hibbard (played by Minnie Driver), a troubled young woman and a fellow Miss America pageant.
Joey Lauren Adams appeared in the movie as Ruby, Hallie Eisenberg as Vanessa, Kathleen Turner as Verna Chickle.
Jackie, Ethel, Joan: The Women of Camelot(2001)
In the biographical TV movie based on the wives of prominent men of Washington, Leslie plays one of the titular characters- Joan Kennedy, the first wife of Senator Ted Kennedy.
Jill Hennessy (As Jackie Kennedy), Lauren Holly (as Ethel Kennedy), Daniel Hugh Kelly (John F. Kennedy), Robert Knepper (Robert F. Kennedy), Matt Letscher (Ted Kennedy) appeared in the lead roles
The Stickup (2002)
In the bank robbery themed crime movie written and directed by Rowdy Herrington, Leslie appears as Natalie Wright, an ex-wife of a police officer in pursuit of the robber John Parker (played by Leslie's future partner James Spader)
This movie is a highlight in Leslie's career in more ways than one, she appeared in a lead character for the first time and also got a boyfriend who she married later.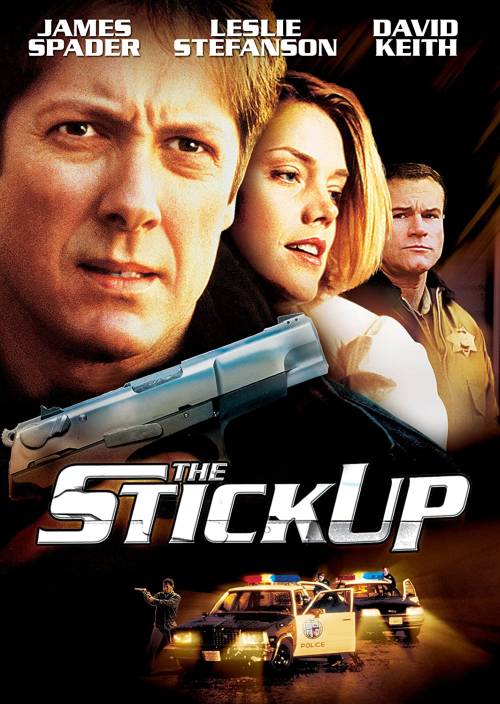 [The Stick Up poster- Leslie Stefanson and James Spader]
Alien Hunter (2003)
In the science-fiction alien movie directed by Ronald Krauss, Leslie played Nyla Olson. The story revolves around an alien black box found in the southern pole, in a place near the government botanical experiments lab.
James Spader (as Julian Rome), Janine Eser (as Dr. Kate Brecher), John Lynch (Dr. Michael Straub), Nikolai Binev (Dr. Alexi Gierach), Aimee Graham (Shelly Klein) appeared in main roles.
The Hunted (2003)
In the 2003 action thriller directed by William Friedkin, Leslie played the role of Irene Kravitz. Jenna Boyd played Loretta Kravitz.
Benicio Del Toro (as Aaron Hallam), Tommy Lee Jones (as L.T. Bonham), Connie Nielsen (as Abby Durrell) appeared in the lead roles.
MDs(2002-2003)
In the hospital/ medical-themed drama series created by Gary Tieche, Leslie played Shelly Pangborn, a new hospital administrator. She plays the antagonist in the series to Dr. Bruce Kellerman (played by William Fichtner) and Dr. Robert Dalgety (played by John Hannah)
She appears in all the 10 episodes of the first season.
Filmography
Movies
| Year | Movie | Character | Notes |
| --- | --- | --- | --- |
| 2019 | Glass | Woman on Train | |
| 2003 | Alien Hunter | Nyla Olson | |
| 2003 | The Hunted | Irene Kravitz | |
| 2002 | The Stickup | Natalie Wright | |
| 2002 | Desert Saints | Agent Donna Marbury | |
| 2001 | Jackie, Ethel, Joan: The Women of Camelot | Joan Kennedy | TV Movie |
| 2000 | Unbreakable | Kelly | |
| 2000 | Beautiful | Joyce Parkins | |
| 1999 | The General's Daughter | Elisabeth Campbell | |
| 1998 | Delivered | Claire | |
| 1998 | Break Up | Shelly | |
| 1997 | Fool's Paradise | Liz | |
| 1997 | As Good as It Gets | Cafe 24 Waitress | |
| 1997 | Flubber | Sylvia | |
| 1997 | An Alan Smithee Film: Burn Hollywood Burn | Michelle Rafferty | |
| 1996 | The Mirror Has Two Faces | Sara Myers | |
| 1994 | The Cowboy Way | Girl at Party | |
TV series
| Year | TV series | Character | Notes |
| --- | --- | --- | --- |
| 2002 | MDs | Shelly Pangborn | 10 episodes |
News and Updates
Celebrity Sleuth magazine published her pictorials in 1999, in volume 12 on pages 18 and 19 of issue 8, it was titled "Separation Anxiety: Leslie Stefanson"
References