Biography
Bethany Ashton Wolf is an American movie actress, director, screenwriter & producer. She is known for writing Forever My Girl (2018), Love Scene (2013), Little Chenier (2006), Other People's Love Letters, Midnight Juliet(2014), Wait(2004), Don's Plum(2001), First & Last(1997), Burgundy Room(1997).
Bethany has acted in most of the projects she has written. Some of her roles are: Kate in wait(2004), Grace Forrester in Don's Plum(2001), Elena in Grapevine(2000), Charlie in First & Last(1997), Joyce Adams in Pacific Blue(1997), Katie Jones in Burgundy Room(1997).
She has directed Forever My Girl(2018), Midnight Juliet(2014), Love Scene(2013), Little Chenier(2006), Wait(2004), First & Last(1997).
Bethany has also produced movies such as- Love Scene, Little Chenier, Wait, Don's Plum, First & Last, Burgundy Room.
Bethany Ashton Wolf was born in Lake Charles, Louisiana, United States.
Josh Wolf & Bethany Ashton relationship: Bethany is married to Josh Wolf in 2004, her husband Josh Wolf is also a writer, comedian, singer and actor. The couple have a son named Jake Wolf.
Bethany Ashton Wolf: Facts & Trivia
Little Chenier: She won more than 20 awards at various film festivals.
She moved to Los Angeles after her graduation to seek a career in writing and direction.
Love Scene(2013): She wrote a short story on the love affair of Vivien Leigh & Laurence Olivier. The movie has won both Best Screenplay and best film award at various film festivals
Don's Plum, the film she co-wrote didn't see the release because of legal litigations, despite having stars like Kevin Connelly, Leonardo Dicaprio, Tobey Maguire and others.
She has a pet dog named Millie, she is supporter of animal rescue.
When she entered Hollywood as a director, there were about 1% female directors in Hollywood , now there are about 4%.
Her stepfather Denny Dennison helped her and her siblings in their career. Bethany was driven to Los Angeles by her stepfather.
FREE TO BE AN ARTIST: She is the owner and creator of the online platform "FREE TO BE AN ARTIST", it helps people pursue their dreams, they are a clothing line which supports budding artists.
She has a pet dog named Rock.
She sometimes writer scripts with her brother
Initially she wouldn't let anyone else direct her scripts, eventually she agreed to let others direct, strangely she got chances to direct her scripts soon after.
Bethany Ashton Wolf: Quotes
As an artist, I'm very strong willed & I refuse to pick up my ball and go home.
Standing in my truth as an artist is the only way that I can be an artist
When you don't have money, you must plan and strategize
There is no time limit on your heart's desires, no matter what society or anyone else may try to persuade you to believe instead
I'm free to be whatever I want to be.
I want to serve. I want to create a way where I can directly and positively change people's lives for the better.
I want to give back and pay it forward to the next aspiring artists
[About direction] It was difficult for me as a female from South with no background in the industry.
As a director you have to be at the helm of things.
There are times when people believe it is not your calling and you should pursue something else, I believe there is no time for calling, you should what you love no matter how old you are.
Fot me, it would be like cutting my arm and giving it to someone else if I have to give my script to someone else.
[About direction] It is juggling a lot, all at once
I really thought I would die if I handed my writing to someone else.
Bethany Ashton Wolf: Photos, Pictures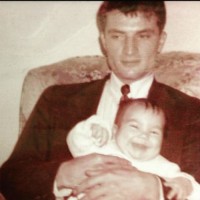 Bethany Ashton childhood with her dad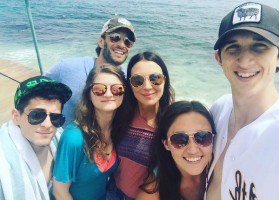 Bethany Ashton Wolf family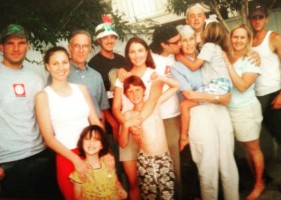 Bethany Ashton Wolf family

Bethany Ashton Wolf family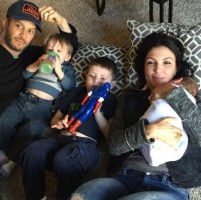 Bethany Ashton Wolf family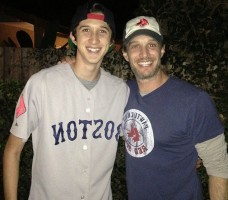 Bethany Ashton Wolf's husband Josh and son Jacob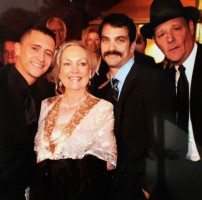 Bethany Ashton Wolf's mother Jane Dennison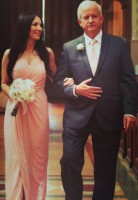 Bethany Ashton Wolf wedding, stepfather Denny B. Dennison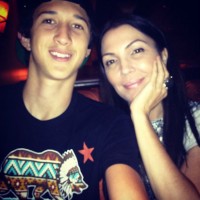 Bethany Ashton Wolf son Jake Wolf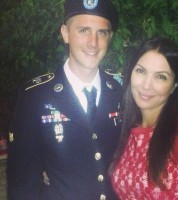 Bethany Ashton Wolf son trvor Wolf