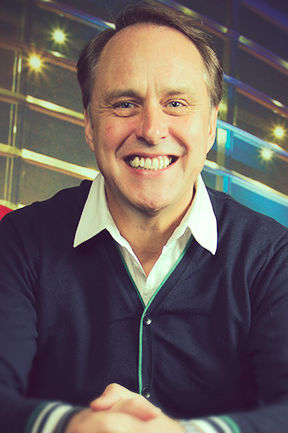 Martin Daniels [Deleted]
Date Of Birth
August 19, 1963
Age
56 years 9 months 17 days
Day of Birth
Monday
Place Of Birth
South Bank, Cleveland, England
Zodiac Sign
Leo
Professions
Singer ,

Magician

,

TV host

,

Comedian

,

Dancer

,

Radio Host

Other Name

Martin P. Daniels
Personal Information
Religion
Christianity
Language
English
Star Sign
Leo
Nationality

British

Ethnicities
British , Caucasian
Complexion
White
Sexual Orientation
Straight
Body Features & Measurements
Height

75 CM


2 Feet 6 Inches


173 CM


5 Feet 8 Inches
Eye color
Blue
Hair color
Blonde
Body Type
Large
Family Information
Father
Paul Daniels (Magician & TV presenter; 1938-2016)
Mother

Jacqueline Skipworth

Son
Lewis Daniels (Magician)
Brothers
Paul Daniels (Older)
Gary Daniels (Younger; IT manager)
Grandfather
Handel Newton Daniels (Paternal; cinema projectionist)
Grandmother
Nancy Lloyd (Paternal)
Stepmother
Debbie McGee (Radio & TV performer)
Career Information
Years Active
1980-
Social Networks, Web links
Twitter Profile
Martin Daniels [Deleted] Twitter Profile
Official Website
Martin Daniels [Deleted] Official Website
Contact
Web Contact
Web Contact
Talent Agents
Alan Warner
Tania Lee
Biography
Martin Daniels is a British Magician, entertainer, TV & Radio presenter. He performs his tricks on stage as well as on TV & videos. Presenting Game for A Laugh is one of the highlights of his career.
Martin Daniels was born on 19th August 1963 in Middlesbrough, North Yorkshire, England to Paul Daniels(Father)- a magician and entertainer & Jacqueline Skipworth(Mother). Paul was 21 years old and Jacqueline was just 17 when they got married.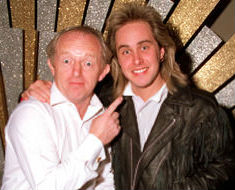 Image: Young Martin Daniels with his father Paul Daniels
Martin Daniels: Facts & Trivia
Martin's parents divorced when he was 11 years old, they had separated when Martin was about 5.
Martin started his career doing magic stunts with his father on his show- Paul Daniels show. He was about 15 when he started working backstage learning his crafts. He was performing alone by the age of 17.
He was 21 when he started appearing in TV. One of his was among the most watched throughout England with more than 17 Million viewers.
Grand Order of Water Rats: He is a member of the oldest(established in 1889) British entertainment industry fraternity & charity organization in London
Game for Laughs: It was one of the shows which was first of the reality shows, it paved ways for many such ways.
Club in the United States: He opened a music and magic club in California, United States in 1989
Bankruptcy: After investing in the club he went officially bankrupt in 1993.
BBC Radio: He has worked on the BBC Radio Lincolnshire.
Pantomime: He has performed at the musical comedy stage production
His father Paul Daniels was the first non-American to be Hollywood Academy of Magical Arts's 'Magician of the Year'.
Brothers: His brother Paul was convicted in a crime (of drug dealing), his younger brother Gary was facing trials some time ago.
As a kid Martin and his brothers did not get to see much of their father, he was always travelling and performing, his father Paul was very famous at the time.
He has preformed shows on Cruise ships.
He was associated with artists - Jane McDonald, Jeremy Beadle, Lenny Henry, Les Dennis, MC Hammer in his early years.
Cunning Stunts: A book by Martin on 50 pub tricks & brain teasers
Street Magic: He did street magic for a BBC show, he was the earliest magician to do street magic on TV, BBC at that time felt it was odd to go on the streets and trick people for a show and pulled the show off. Later street magic became quite popular.
He has passion for travelling, he travelled around India on the motor bike with his friends.
Martin Daniels: Quotes
Fame is a strange thing, it is here today and gone tomorrow it seems, when I started as a performer, the thought of television was way distant.
(About his success at young age) Because I was 21 and young and blonde and beautiful I got a different kind of attention. I literally had teenage girls screaming and chasing after me.
When you are in the studio, and you are not busy, everyone else is, leave them alone.
My Dad was very popular when we were kids, he would disappear for months performing in various clubs and travelling
There was no time when I did not want to be in show business, I just wanted to be performing be it singing, dancing, magic, hosting.
I have always been a comedy buff, I have loads of old stuff, books and dvds.
I was totally at calm and ease even at my first gig as a performer.
I'm a comedian that does magic.
India is like no other place, I have been everywhere in the world.
I was up so early this morning, I look like my passport photo.
I love airports in the morning.
Martin Daniels: Filmography
Lingo: a show he presented.
Children's Royal Variety Show: He has performed there 5 times.
How Magic Changed TV(2017): A TV documentary
When Magic Goes Horribly Wrong(2016): He narrated the TV documentary
Ross Noble: Freewheeling(2013): TV series
Penn & Teller: Fool Us(2011): A magic TV series
The Les Dennis Laughter Show(1987): He played various characters on the show, he was one of the lead actors
Wizbit(1986): He portrayed Squidgy Bog in the Family Fantasy TV Series starring Debbie McGee, Gary Martin, Paul Daniels in the lead.
The Little and Large Show(1983)
6 O'Clock Show(1982)
Game for a Laugh(1981): He preesnted the show at age 18, he was a young attractive blonde with long hair.