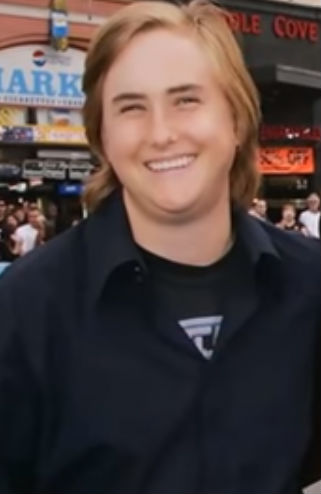 Boston Russell
| | |
| --- | --- |
| Date Of Birth | February 16, 1980 |
| Age | 43 years 3 months 20 days |
| Day of Birth | Saturday |
| Place Of Birth | Los Angeles, California, United States |
| Zodiac Sign | Aquarius |
| Full Name | Boston Oliver Grant Russell |
Personal Information
Residence

Los Angeles, California, United States

Religions
Christianity , Buddhism
Language
English
Star Sign
Aquarius
Nationality
American
Ethnicity
Caucasian
Complexion
White

Body Features & Measurements
Height

180 CM


5 Feet 11 Inches
Eye color
Blue
Hair color
Blonde
Weight

85 KG


187 lbs

Body Type
Large
Family Information
Father
Kurt Russell (Actor)
Mother
Season Hubley (Actress; born name Susan Brooks Hubley)
Cousins
Molly Hubley (Daughter of Whip Hubley)
Phronsie Franco (Son of Jill Russell)
Alex Simpson
Ben Hubley (Son of Whip Hubley)
Ella Hubley (Daughter of Whip Hubley)
Matt Franco (Baseball player; Son of Jill Russell)
Uncles
Whip Hubley (Maternal)
Larry Franco (husband of Jill Russell)
Grandfathers
Bing Russell (Paternal; Actor)
Grant Shelby Hubley (Maternal; writer)
Nephews
Bingham Hawn Bellamy
Ryder Robinson
Grandmothers
Julia Kaul Paine (Maternal)
Louise Julia Russell (Paternal; Dancer)
Aunts
Dinah Minot (Wife of Whip Hubley)
Jody Russell (Paternal)
Jamie Russell (Paternal)
Julie Tedi Gile (Maternal)
Jill Russell (Paternal)
Relatives
Oliver Hudson
Kate Hudson
David Hayball (Ex-stepfather; 1992-1994)
Great Grandfather
Warren Oliver Russell (Paternal Paternal)
Half Brother
Wyatt Russell (Actor, former hockey player)
Great-grandmother
Ruth Stewart Vogel (Paternal Paternal)

Education Qualifications
Education(School)
Crossroads School (Santa Monica, Los Angeles)
Alma Mater
University of California (Santa Barbara)


Georgetown University

Career Information
Years Active
1996-
Social Networks, Web links
Facebook Profile
Boston Russell Facebook Profile
More Information
Net worth

$1 Million- $10 Million
Biography
Boston Russell is an American scholar of Buddhism & Hinduism. Boston Russell is the Son of popular Hollywood actor Kurt Russell.
Family - Childhood
Boston Russell was born on 16th February 1980 in Los Angeles, California, United States to Kurt Russell(Father)- an actor & Season Hubley(Mother)- an actress & singer. He was born the first son of a famous actor, thus born with the "lime light" on him.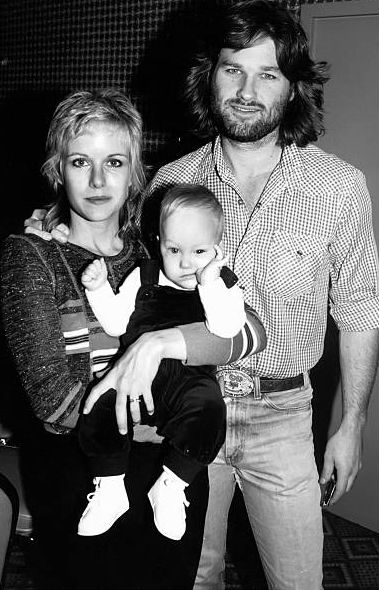 [ Boston Russell with parents- Mother Season Hubley & Father Kurt Russell ]
Parents
Kurt Russell- Father: Boston's father Kurt Russell is a veteran actor, Kurt is the son of actor Bing Russell. He was married to Boston's mother Season Hubley from 1979 to 1983. The two had met during the filming of the movie Elvis (1979), Kurt had played the lead role of Elvis Presley while Season had played Priscilla Presley. Kurt is known for playing- John Ruth in The Hateful Eight(2015), Snake Plissken in Escape from L.A.(1996), David Grant in Executive Decision(1996) among others. Has cousins- Matt Franco & Phronsie Franco through his aunt Jill Russell & Larry Franco.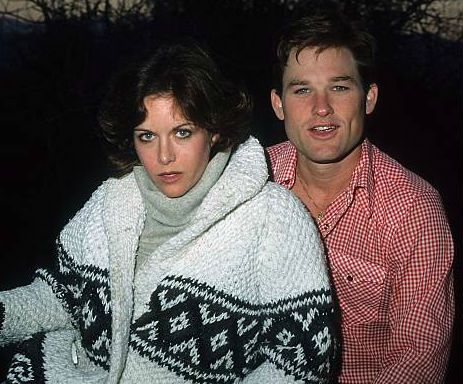 [ Boston Russell parents ]
Season Hubley- Mother: Season Hubley- the mother of Boston, is an actress and a singer. She is known for playing "Angelique Voynitzheva Marick" in "All My Children", Season and Kurt met while shooting for the movie Elvis(1979). Boston is the only child of mother Season Hubley. Season Hubley married David Hayball in 1992 but divorced in 1994, she has no other children. Boston has three cousins in- Molly Hubley, Ella Hubley & Ben Hubley through his uncle Whip Hubley and wife Dinah Minot. She works as a volunteer at Animal rescue organizations.
Siblings
Wyatt Russell: Actor and former hockey player Wyatt Russell (born in 1986) is the younger (paternal) half-brother of Boston Russell. Wyatt is the son of Kurt Russell and actress Goldie Hawn. Wyatt is known for acting in "Overlord(2018)" as Ford, in "Everybody Wants Some!!(2016)" as Willoughby, in "Lodge 49" as Sean Dudley. Wyatt & Boston are close. Wyatt has been married to Meredith Hagner. He was previously married to Sanne Hamers.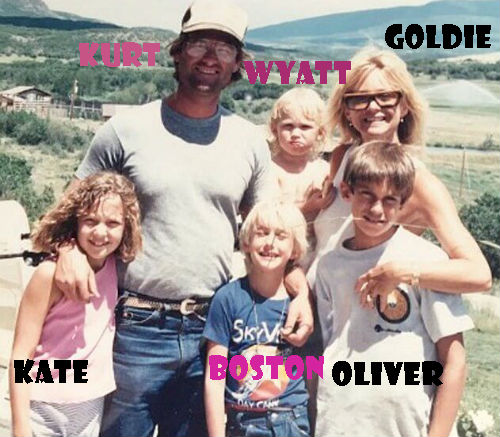 [Boston Russell childhood- family]
Kate Hudson: Actress Kate Hudson is Boston's step-sister, she is the daughter of actress Goldie Hawn from her relationship before Kurt Russell. Kate is older than Boston, Kate was born on 19th April 1979. She popular for playing- Penny Lane in "Almost Famous", Andie in "How to Lose a Guy in 10 Days", Liv in "Bride Wars" among other works. She was previously married to writer Chris Robinson. She has a daughter named Rani Rose Hudson Fujikawa with actor Danny Fujikawa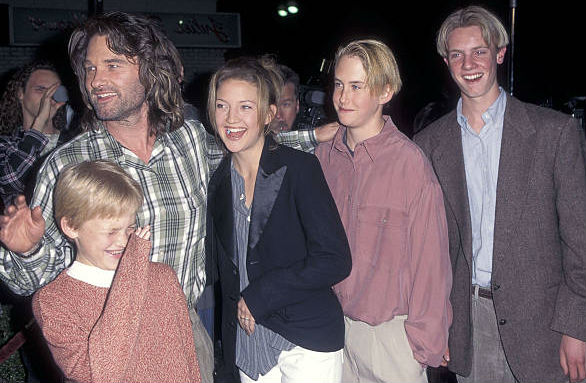 [ Boston Russell Siblings and father ]
Oliver Hudson: Actor Oliver Hudson is the oldest of Russell-Hawn family children, he was born in 1976. He is known for playing Kyle in Walk of Shame (2014), Martin in "Splitting Up Together", Jeff Fordham in "Nashville". He is married to Erinn Bartlett and has three children with her. Sons- Wilder Brooks Hudson (born in 2007) & Bodhi Hawn Hudson (born in 2010) & a daughter in Rio Laura Hudson (born 2013)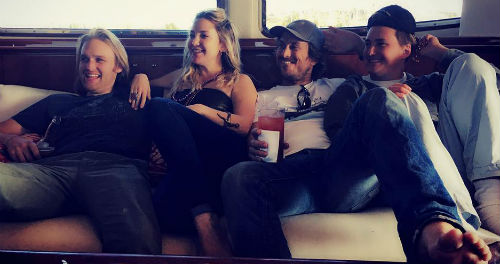 [ Boston Russell with siblings- Kate Hudson, Oliver Hudson, Wyatt Russell ]
Education
Crossroads School: Boston attended the 'Crossroads School' in Santa Monica, Los Angeles for his schooling.
University of California: He attended the research university in Santa Barbara located near Isla Vista, California.
Georgetown University: He studied at the Georgetown University college in Washington
Facts & Trivia
Graduation: He graduated with Major in religious philosophy. He majored in Buddhism & minored in Hinduism.
With his mother Season he has attended charity events for animals. She is very passionate about animals and often volunteers at animal rescue organizations.
Boston isn't an actor like his siblings, he has remained very private and does not have a social media presence.
Ancestry: Boston is of English, German, Irish, Scottish descent. (his namesake 'Boston' city has highest number of Irish people)
He is a spiritual person, he often involves himself with spiritual gatherings. He studied Hinduism and Buddhism, is also experienced in African religious practices.
Animal Lover: He is fond of animals, he has had a pet dog named Splinter.
Work

Earthstream Media: Boston has worked at Earthstream Media, a community dedicated to raising social and environmental awareness through digital media
He has worked at the "Exodus Recovery Psychiatric Health Facility"
On Pilgrimage: He has worked at the 'On Pilgrimage' Spiritual Centers of Los Angeles.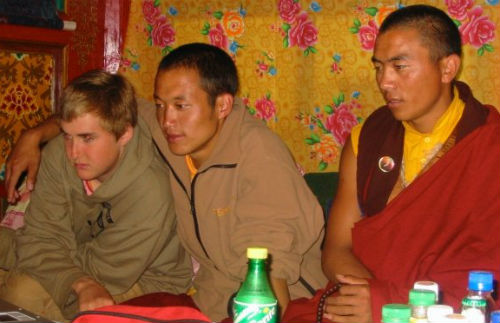 [ Boston Russell at a Buddhist monastery ]
Career
Boston Russell has worked in the movie Executive Decision(1996) as a production assistant
In the TV documentary 60 Minutes(2005) he appeared in the segment "Goldie Hawn", as her stepson.
Filmography
| Year | work | Character | Comments |
| --- | --- | --- | --- |
| 2005 | 60 Minutes | himself (as Goldie Hawn's stepson) | |
| 1996 | Executive Decision | | as production assistant, he was just 16 at the time |
Sources