Biography
Bill Hudson is an American singer, actor & musician. He is popular for his musical band 'The Hudson Brothers' with his brothers.
Bill Hudson was born on 17th October 1949 in Portland, Oregon, United States to Eleanor Salerno(Mother) & William Louis Hudson(Father)
The Hudson Brothers: An American musical band of Bill Hudson & his brothers Brett Hudson & Mark Hudson. The band has produced songs like- So You Are a Star (1974), Lonely School Year (1975), Rendezvous(1975), Help Wanted (1976) among other works.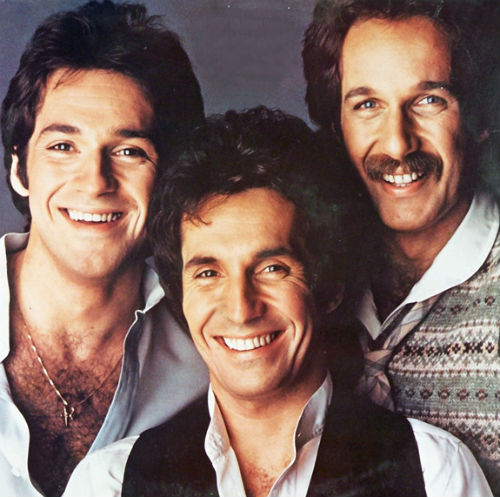 Image: The Hudson Brothers- Bill, Brett & Mark
Bill Hudson & Goldie Hawn: Bill married actress Goldie Hawn in 1976, the couple had two children- Son Oliver Hudson(born in 1976) & daughter Kate Hudson(born in 1979). Bill filed for divorce in August 1980. Bill has had an estranged relationship with Goldie's children, Children lived with their mother Goldie Hawn & her partner Kurt Russell.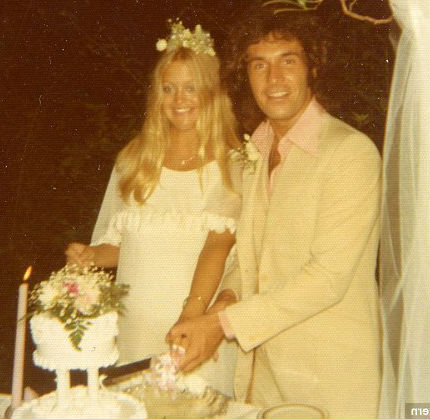 Image: Bill Hudson wedding to Goldie Hawn
Quarrel with Oliver & Kate: Oliver tweeted 'Happy Abandonment Day' on father's day pointing to his father Bill Hudson(They were rarely in touch with their father), Bill disowned his children Kate & Oliver in an online interview, he said he had only 3 children from that day.
Bill Hudson's Children:
Oliver Hudson (born in 1976)
Kate Hudson (born in 1979)
Emily Hudson (born in 1982)
Zachary Hudson (born in 1986)
Lalania Hudson (born in 2006)
Bill Hudson: Facts & Trivia
Ancestry: He is of Italian ancestry (His grandparents came from Sicily, Italy) with some Dutch & English ancestry.
He was brought up by his mother, his father left them when Bill was just 6 years old.
Two Versions: The Other Side of Fame and Family: Bill Wrote a memoir and released it in 2011 it covered his life and family
He attended 1975 Academy award event in 1975
He has attended several awards events like- American Cinema Awards, People's Choice Awards
He has appeared in TV shows of - Sonny Bono, Cher among others
Bill Hudson: Quotes
(About Ex-Wife Goldie Hawn) What Goldie wants, Goldie gets
I was consumed with love, I didn't think life could get any better. I had just married the woman I loved and I felt like the luckiest guy on Earth
For years I have been living with the hell of Goldie manipulating the story of our time together
I never wanted to get into a public slanging match but I have other children now and they deserve the right to get to know Kate and Oliver
Filmography
Bill Hudson: Filmography
Inside Edition(2015): He has appeared in the documentary
What The(2011): He produced the Comedy Series, it has Robert Downey Jr., Micky Dolenz, Mark Hudson playing in the lead.
All the Presidents' Movies: The Movie(2009): He appeared in the documentary
E! True Hollywood Story(2008): A documentary he was part of
The Secret History of Rock 'n' Roll with Gene Simmons(2001): Bill was in this Documentary
Death of a Beatle(2001): A documentary he was part of
Adults Only: The Secret History of the Other Hollywood(2001): a documentary
Just Like Family(1989): He acted in the Comedy Series with the cast of Gabriel Damon, Grace Johnston
Doogie Howser, M.D.(1989): Bill played Michael Plenn in this Family Drama TV Series , it has Belinda Montgomery, Neil Patrick Harris, Max Casella in the lead cast.
Big Shots(1987): He portrayed the role of Dad in this Adventure Crime Comedy directed by Robert Mandel , it stars Ricky Busker, Robert Joy, Darius McCrary in the cast.
Walt Disney's Wonderful World of Color(1986): He played the character- Tom Burke in the Adventure Biographical Drama TV Series with stars- Paul Frees, Walt Disney, Clarence Nash in the main roles.
Hysterical(1983): He played Frederic Lansing in this Horror Comedy directed by Chris Bearde with stars- Mark Hudson, Bill Hudson, Brett Hudson in the main roles. Bill also wrote and produced the movie.
The Love Boat(1980): He portrayed Dr. Louis DaCosta in the Comedy Drama TV Series with Bernie Kopell, Ted Lange, Gavin MacLeod in the lead cast.
Bonkers!(1979): He played in the Family Comedy Series starring The Hudson Brothers, Bob Monkhouse, Florence Henderson in the lead.
Zero to Sixty(1978): He played the role of Eddie in the Comedy directed by Don Weis , it has Sylvia Miles, Darren McGavin, Joan Collins in the lead cast.
The Millionaire(1978): He acted as Eddie Reardon in the directed by Don Weis with Bill Hudson, Martin Balsam, Edward Albert in the lead.
KISS Meets the Phantom of the Park(1978): Bill Hudson portrayed a minor role in this Musical Horror directed by Gordon Hessler , it has Ace Frehley, Gene Simmons, Peter Criss in the lead cast.
Bill Hudson: Photos, Pictures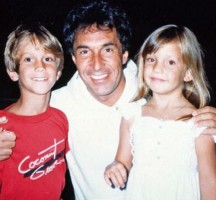 Oliver Hudson, Kate Hudon with Dad Billy Hudson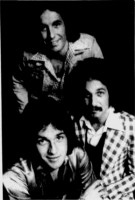 The Hudson brothers- Bill Hudson, Brett Hudson, Mark Hudson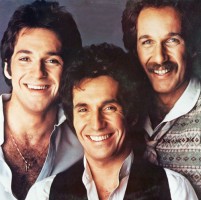 The Hudson Brothers- Bill, Brett & Mark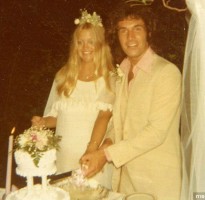 Bill Hudson wedding to Goldie Hawn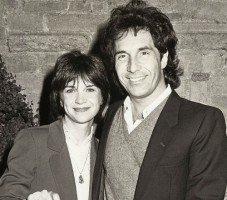 Bill Hudson with then wife Cindy Williams