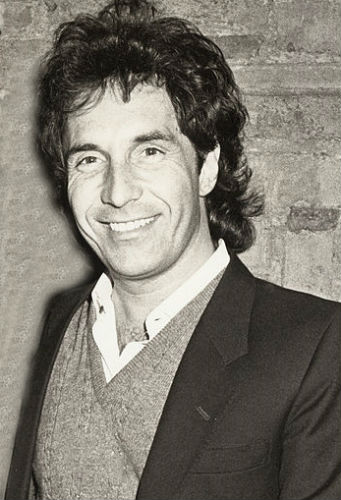 Bill Hudson
Date Of Birth
October 17, 1949
Age
73 years 7 months 19 days
Day of Birth
Monday
Place Of Birth
Portland, Oregon, United States
Zodiac Sign
Libra
Professions
Singer ,

Musician

, Actor
Birth Name
William L. Hudson
Nickname

Bill
Personal Information
Religion
Christianity (Roman Catholic)
Languages
Italian , English
Star Sign
Libra
Nationality
American
Ethnicity
Caucasian
Complexion
White

Body Features & Measurements
Height

180 CM


5 Feet 11 Inches
Eye color
Brown
Hair color
Black
Weight

80 KG


176 lbs

Body Type
Average
Family Information
Father

William Louis Hudson

Mother

Eleanor Salerno

Sons
Zachary Hudson (born in 1986; Son of Cindy Williams)
Oliver Hudson (born in 1976; Actor; Son of Goldie Hawn)
Wives
Cindy Williams (married in 1982- divorced in 2000; Actress)
Goldie Hawn (married in 1976- divorced in 1982; Actress & Singer)
Daughters
Kate Hudson (born in 1979; Actress; Daughter of Goldie Hawn)
Lalania Hudson (born in 2006)
Emily Hudson (born in 1982; Daughter of Cindy Williams)
Brothers

Brett Hudson




Mark Hudson

Grandsons
Wilder Brooks Hudson (Oliver Hudson's Son)
Ryder Robinson (Son of Kate Hudson)
Bodhi Hawn Hudson (Oliver Hudson's Son)
Niece
Sarah Hudson (singer)
Granddaughter
Rio Laura Hudson (Oliver Hudson's daughter)
Son In-Law
Chris Robinson (Ex)
Daughter In-Law
Erinn Anne Bartlett (Oliver Hudson's wife)
Sisters In-Law
Wendy Gotelee (Ex; Dancer; wife of Mark Hudson)
Lavinia Lang (Wife of Brett Hudson)

Love, Romance, Marriage
Girlfriends
Candice Bergen (Ex)
Ali MacGraw (Ex)
Career Information
Debut (Movie)
Zero to Sixty(1978)
Years Active
1965-
Debut (TV)
Bonkers!(1979)
Social Networks, Web links
Official Website
Bill Hudson Official Website
Contact
Talent Agent
Triad Artists
Publicist
Russell Patrick
More Information
Net worth

$5 Million

Instruments
guitar
Biography
Bill Hudson is an American singer, actor & musician. He is popular for his musical band 'The Hudson Brothers' with his brothers.
Childhood- Family
Bill Hudson was born on 17th October 1949 in Portland, Oregon, the United States to Eleanor Salerno(Mother) & William Louis Hudson(Father)
He was brought up by his mother, his father left them when Bill was just 6 years old. It is infamously believed that he said: "he was going out for a pack of cigarettes." The mother supported the family with the help of welfare money.
The Hudson Brothers
'The Hudson Brothers' is an American musical band of Bill Hudson & his brothers Brett Hudson, Mark Hudson. The Hudson Brothers were encouraged by their mother to sing and play music.
The band started their journey as backup singers to David Cassidy in his albums "Home is Where the Heart Is" & "The Higher They Climb"
The band has released six albums and 24 singles from 1967 to 1980.
"So You Are a Star(1974)" and "Rendezvous(1975)" are the band's hit songs, they peaked at #21 and #26 respectively at the U.S. Billboard Hot 100.
Bill played guitar and vocals, Brett played bass and vocals, Mark played drums, keyboard, and vocals.
The band has produced songs like- So You Are a Star (1974), Lonely School Year (1975), Rendezvous(1975), Help Wanted (1976) among other works.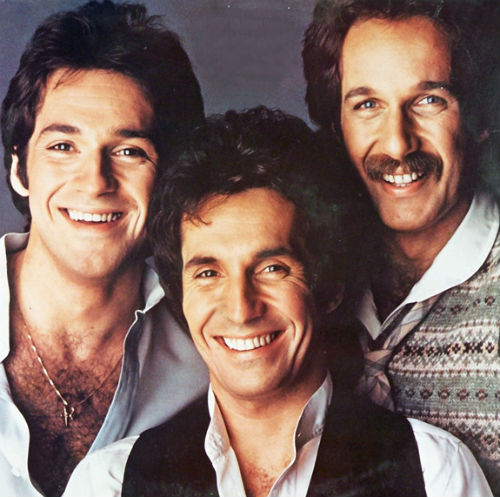 Image: The Hudson Brothers- Bill, Brett & Mark
Brett Hudson
Brett Stuart Patrick Hudson was born on 18th January 1953 in Portland, Oregon.
He married Lavinia Lang in 1992, the couple has two children.
He had a stage 4 throat cancer in 2007 and is in remission since 2009
Mark Hudson
Mark Jeffery Anthony Hudson was born on August 23, 1951, in Portland, Oregon. He is the youngest of the Hudson brothers.
Mark is a record producer, songwriter, and musician. He co-wrote the Grammy award-winning song "Livin' on the Edge" for Aerosmith. He is part of the collective called "Boneyard Boys" that works on the creative process of the band Aerosmith
He was previously married to Wendy Gotelee (British dancer), he has a daughter- Sarah Hudson with her. Sarah is a singer and a songwriter herself.
Marriage- Wife
Bill Hudson & Goldie Hawn
Bill married actress Goldie Hawn in 1976, the couple had two children- Son Oliver Hudson(born in 1976) & daughter Kate Hudson(born in 1979). Bill filed for divorce in August 1980 and the divorce was granted on 9th March 1982. Bill has had an estranged relationship with Goldie's children, Children lived with their mother Goldie Hawn & her partner Kurt Russell.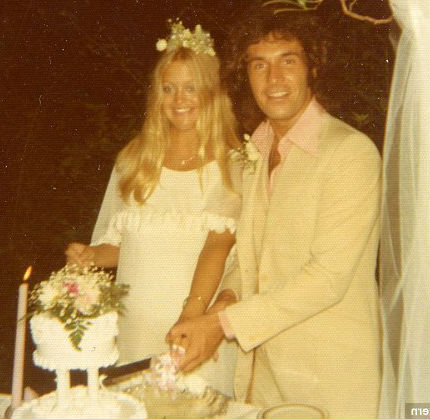 Image: Bill Hudson wedding to Goldie Hawn
Goldie Hawn
Goldie Jeanne Hawn is an American actress. She was born on November 21, 1945 in Washington, D.C.
The Academy Award-winning actress is known for playing roles such as Judy Benjamin in Private Benjamin (1980), Joanna / Annie in Overboard(1987), Marion in There's a Girl in My Soup (1970), Elise Elliot Atchison in The First Wives Club (1996), Steffi in Everyone Says I Love You (1996), Helen Sharp in Death Becomes Her (1992)
Goldie was married twice (Gus Trikonis and Bill Hudson) and has been a longtime partner of actor Kurt Russell. She hs three children. Oliver Hudson and Kate Hudson with Bill Hudson and Wyatt Russell with partner Kurt Russell.
Bill Hudson & Cindy Williams
Bill married actress Cindy Williams on May 1st, 1982, the two have two children together. They divorced on 15th December 2000.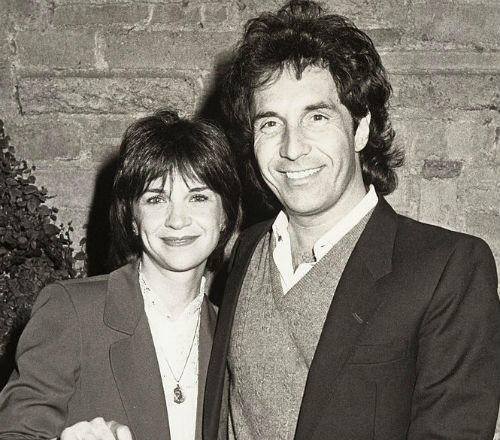 [Bill Hudson with then-wife Cindy Williams]
Cindy Williams
Cynthia Jane Williams is an actress. She was born on August 22, 1947, in Los Angeles, California to Francesca Bellini (waitress) and Beachard Williams (electronic technician). She has a sister in Carol Ann Williams.
The Golden Globe-nominated actress is known for playing roles such as Laurie in American Graffiti(1973), Shirley Feeney (titular role) in Laverne & Shirley (1976-1982), Ann in The Conversation(1974), Laurie Bolander in More American Graffiti (1979) among others.
She has two children Emily and Zachary with Bill.
Children
Bill has five children with his two ex-wives (Goldie Hawn & Cindy Williams) and girlfriend Caroline Graham.
Oliver Hudson (born in 1976)
Kate Hudson (born in 1979)
Emily Hudson (born in 1982)
Zachary Hudson (born in 1986)
Lalania Hudson (born in 2006)
Oliver Hudson
Bill's first child Oliver was born on September 7, 1976, to Bill and his first wife Goldie Hawn.
Oliver Hudson is an actor known for playing Kyle in Walk of Shame(2014), Kyle Autry in Black Christmas (2006), Ziegler in Going Greek(2001), Martin in "Splitting Up Together", Wes Gardner in "Scream Queens among others.
Oliver married actress Erinn Bartlett on 9th June 2006. He has three children Wilder Brooks Hudson (born in 2007) & Bodhi Hawn Hudson (2010) and daughter, Rio Laura Hudson (2013) with Erin Bartlett.
In an interview to Larry King in 2018, Oliver said that he and his father had started talking after a long time of estrangement.
Kate Hudson
Kate Hudson was born on April 19, 1979, to Bill and his first wife Goldie Hawn.
Kate is a Golden Globe award-winning, Academy award-nominated actress who is known for playing Penny Lane in Almost Famous (2000), Andie in How to Lose a Guy in 10 Days (2003), Liv in Bride Wars(2009), Tess in Fool's Gold (2008) among others.
Kate was married to singer Chris Robinson from 2000 to 2007. The two have a son named Ryder Russell Robinson. Kate was engaged to singer Matt Bellamy in 2011, they had a son named Bingham Hawn Bellamy born in 2011. Kate started dating actor/ singer Danny Fujikawa in 2016, they have a daughter named Rani Rose Hudson Fujikawa born in 2018.
Emily Hudson
Emily Taylor Hudson was born on 23rd November 1982 to Bill's second wife actress Cindy Williams.
Zachary Hudson
William Zachary Hudson was born on April 9, 1986, to Bill Hudson and Cindy Williams.
Lalania Hudson
Lalania Hudson was born on 2006 to Bill's ex-girlfriend, Caroline Graham.
Facts & Trivia
Ancestry: He is of Italian ancestry (His maternal grandparents came from Sicily, Italy) with some Dutch & English (paternal) ancestry.
Commercials: Bill along with his then-wife Cindy Williams appeared in the Waltham Pet Food commercials together
Religious upbringing: He was brought up Roman Catholic bt his mother.
Bill toured with 'The Osmonds' (Alan Osmand, Wayne Osmand, Merrill Osmand, and Jay Osmand) in the '70s.
Political inclination: Bill had supported democrat Michael Dukakis in his presidential campaign of 1988
In December 2011, Bill released his biographical book about the aspects of his family life, about dealing with fame, his marriages, and divorce.
Bill writes about his estranged relationships with his children, the bitter side of a bad divorce, his own faults, and alienation as a parent and issues mostly related to his family.
He regrets not fighting for custody rights of his children Oliver and Kate.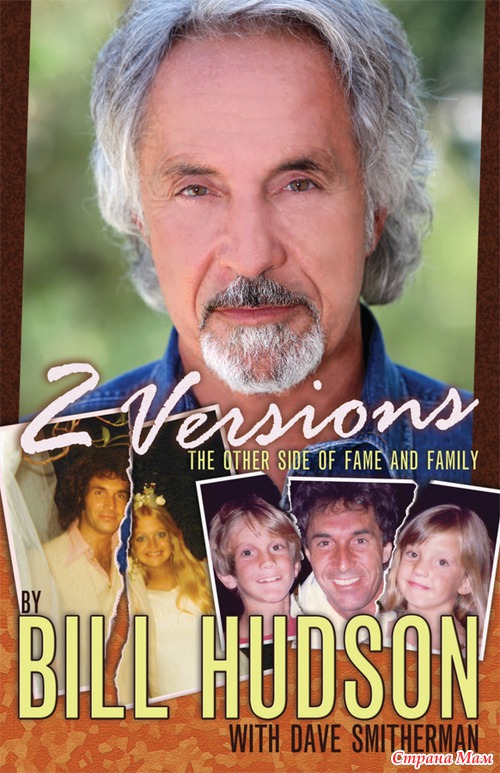 [Two Versions: The Other Side of Fame and Family]
Quarrel with Oliver & Kate
Oliver tweeted 'Happy Abandonment Day' on father's day pointing to his father Bill Hudson(They were rarely in touch with their father), Bill disowned his children Kate & Oliver in an online interview, he said he had only 3 children from that day.
Career
"The Hudson Brothers Razzle Dazzle Show"
The Hudson brothers- Mark, Brett, and Bill hosted a variety show in 1974, the series was directed by Stan Jacobson and ran for a season with 16 episodes.
Ted Zeigler, Billy Van, Peter Cullen, Murray Langston, Freeman King were regulars on the show
Zero to Sixty(1978)
In the 1978 comedy movie directed by Don Weis, Bill plays Eddie, a supporting character. Bill's brothers Brett and Mark also appear in minor roles.
Darren McGavin (as Michael Nolan, the lead character), Sylvia Miles (Flo Ames), Joan Collins (Gloria Martine), Denise Nickerson (Larry Wilde) appear in the main roles.
"What the"
Bill worked in the TV series family comedy series directed by his brother Brett Hudson and Mark Hudson. Robert Downey Jr., Micky Dolenz, Timothy B. Schmit, Matt Sorum appeared as themselves in the series. Bill was one of the associate producers of the series as well as the camera operator.
The series wasn't aired, however.
Hysterical(1983)
The spoof horror movie was written by the Hudson brothers. Chris Bearde directed the movie.
Bill played Frederic Lansing, w writer waiting to be inspired on his vacation in Oregon. He is stuck in the lighthouse haunted by the ghost of Venetia (played by Julie Newmar), a woman who had killed herself 100 years ago.
Bill's brothers Mark and Brett play scientists (Paul Batton and Fritz Batton) who come to the town to investigate the case. It is a spoof of the 1980 horror movie The Fog by John Carpenter and other horror movies.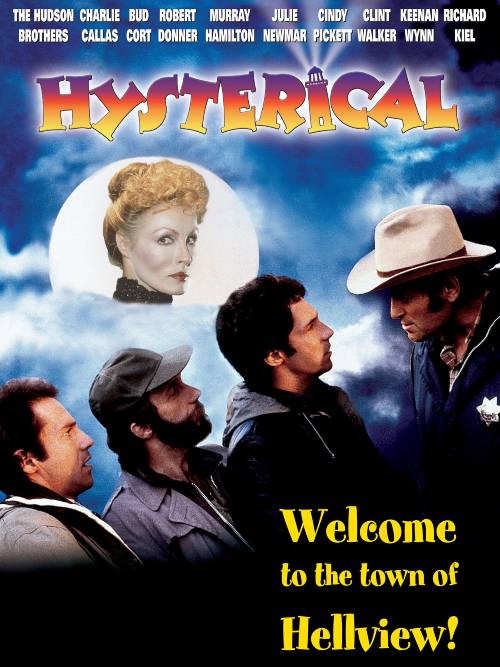 [Hysteria poster- Bill Hudson & Brothers]
Big Shots (1987)
In the 1987 adventure comedy movie directed by Robert Mandel, Bill played the father (Mr. Dawkins) of protagonist Obie Dawkins (Ricky Busker), Brynn Thayer played Bill's wife (Mrs. Dawkins)
The story revolves around Obidiah Dawkins losing his father to a heart attack and running away from home in pain, meeting new friends, and coming back home.
Ricky Busker (as Obie), Darius McCrary (Scam), Robert Joy (Dickie), Robert Prosky (Keegan), Jerzy Skolimowski (Doc), Paul Winfield (Johnnie Red) appeared in important roles.
Doogie Howser, M.D. (1980-1992)
In the family comedy-drama "Doogie Howser, M.D.", Bill played Michael Plenn. Neil Patrick Harris played Dr. Douglas Howser, the lead role. He appeared in three episodes:
A Stitch Called Wanda (1989) (Season 1 Episode 3)
To Live and Die in Brentwood (1991) (Season 2 Episode 15)
That's What Friends Are For (1992) (Season 3 Episode 22)
Neil Patrick Harris (as Dr. Doogie Howser), Max Casella (Vinnie Delpino), Belinda Montgomery(Katherine Howser), Lawrence Pressman (Dr. Benjamin Canfield) appeared in the lead roles.
Filmography
Movies
| Year | Movie | Character | Notes |
| --- | --- | --- | --- |
| 1987 | Big Shots | Dad | |
| 1983 | Hysterical | Frederic Lansing | also the writer of the movie |
| 1978 | The Millionaire | Eddie Reardon | TV Movie |
| 1978 | Kiss Meets the Phantom of the Park | Man in Kiss Booth | TV Movie |
| 1978 | Zero to Sixty | Eddie | |
TV Series
Year
TV series
Character
Notes
2011
What The

As camera operator and executive producer

1989-1992
Doogie Howser, M.D.
Michael Plenn

Episodes:

That's What Friends Are For
To Live and Die in Brentwood
A Stitch Called Wanda

1989
Just Like Family
1986
The Magical World of Disney
Tom Burke
Episode: "Help Wanted: Kids"
1980
The Love Boat
Dr. Louis DaCosta
Episode: "Not So Fast, Gopher/ Haven't We Met Before? / Foreign Exchange"
1979
Bonkers!
Episode: Pilot (season 1 episode 1)
Documentary
Year
Project
Notes
2009
All the Presidents' Movies: The Movie
As composer
2001
Death of a Beatle
The Secret History of Rock 'n' Roll with Gene Simmons
Adults Only: The Secret History of the Other Hollywood
Theatre/ Stage
Year
Play
Character
Notes
1977
Godspell

Creators: John Michael Tebelak & Stephen Schwartz

Production: Kenley Players production

Location: Veterans Memorial Theatre in Columbus, Ohio

Art director: John Kenley

Cast: Mark and Brett Hudson
TV Shows
Bill has appeared on various TV shows, both as a guest and a host.
| Year | Show | Role | Notes |
| --- | --- | --- | --- |
| 2015 | Inside Edition | | |
| 2008 | E! True Hollywood Story | | |
| 1988 | Offshore Television | | |
| 1985 | More Than Brothers | | |
| 1977 | The Brady Bunch Variety Hour | | |
| 1976 | The Sonny and Cher Show | | |
| 1974-1976 | The Hollywood Squares | as himself | 14 episodes |
| 1975 | The Rock 'n' Fun Magic Show | as himself | TV movie/ show |
| 1974 | The Hudson Brothers Razzle Dazzle Show | as one of the hosts | |
Quotes
(About Ex-Wife Goldie Hawn) What Goldie wants, Goldie gets
I was consumed with love, I didn't think life could get any better. I had just married the woman I loved and I felt like the luckiest guy on Earth
For years I have been living with the hell of Goldie manipulating the story of our time together
I never wanted to get into a public slanging match but I have other children now and they deserve the right to get to know Kate and Oliver
News and Updates
He attended 1975 Academy award event
He has attended several other award events like- American Cinema Awards, People's Choice Awards, and others.
References