Biography
Lisa Ann is a very popular American porn actress, director, producer, dancer, talent agent & Sports Radio host.
Lisa was born on 9th May 1972 in Pennsylvania, United States. She started appearing in porn videos in 1994, her first acting scene was in the video Cinesex 2.
Lisa's break from Porn and return: Lisa quit acting in porn in 1997 due to fear of AIDS widespread in the porn industry back then, she worked as a stripper initially and later started a day spa for 4 years in between, she made a comeback in 2006 with a bang. Christian XXX was her comeback movie.
Retirement from Porn: Lisa Ann retired from Porn on 15th December 2014, still she remains to be among the top watched performers.
Lisa Ann Biography: Lisa Ann released a biographical book titled "The Life" on 15th December 2015, exactly one year after her retirement from Porn. The book is available online for $19.99. Some of the popular chapters in the book are: Playin Palin, My Love of sports, Living to the fullest on My own terms.
Sarah Palin Parody: Lisa Ann became popular for her parody of governor Sarah Palin in the adult films, Lisa Ann bears stunning resemblance with the governor and has acted in 6 adult films parodying governor. She is said to be one of the personalities who got under Sarah Palin's skin. She got the name Nailin Palin for her acting in the movie "Who's Nailin' Paylin?" , it became sensation during elections. She is said to have carefully observed Tina Fey's impersonation of Sarah Palin. Other movies in the series are: Hollywood's Nailin' Palin, Obama Is Nailin' Palin, You're Nailin' Palin, Letterman's Nailin' Palin, Who's Nailin' Palin? 2
Lisa Ann- Interesting Facts
She is into adventure sports like Sky diving, Skiing.
She is a huge fan and follower of American football and Basketball. Her mom was af basketball fan while Dad a football fan.
Los Angeles Lakers and the Dallas Cowboys are her favorite teams.
she is one of the top hosts on SiriusXM Fantasy Sports Radio, in fact she has been number one week on week.
2017 documentary movie After Porn Ends 2, deals with life of Lisa Ann in part.
She underwent surgery to reduce her breast implants after her retirement from porn, she seems to have also lost some weight in the hips as well. However she continues to host private webcam shows occasionally.
After her retirement from porn Lisa has been trying her luck in the Comedy as well.
She is known as "America's Favorite MILF."
She has appeared in an Eminem Video.
Lisa had won a statewide creative writing contest when she was in her 5th grade. If she had not found a career as an actress, she would have gone into blogging & writing according to her.
Lisa Ann doesn't have any children of her own.
Lisa has acted in more than 500 Videos and has directed 50+ herself.
Her attractive features: pouty lips, attractive nose, million watt smile, well rounded body parts.
Video Games: Lisa Ann has featured often in the Videos Games as well. Grand Theft Auto V, being the most popular.
In 2013, Lisa Ann launched her own production company- Lisa Ann Productions
In 2006 Lisa started Lisa Ann's Talent Management, to support actresses above 30 to find contracts. She popularized the MILF genre which increased the demand of middle aged female actress.
In 2014, Lisa started "Porn Stars Boot Camp"- consulting firm for the pornstars.
Lisa has helped other actresses in the adult industry to find their audience as well as to manage life being a pornstar. popular actress Belle Knox, is one of the stars Lisa has been mentoring.
Even before her career in Adult films, Lisa Ann appeared in The Howard Stern Show as a 'Snapple Girl'
In 2013, Lisa featured in Hollywood documentary film Aroused.
She has no political inclination, she voted for Obama twice and supports Gun Rights.
Health Advocacy: Lisa is an activist for the health of performers in adult industry, she has been trying to make condoms mandatory, and tests to be more frequent in the industry. She supports pensions, health insurance schemes and career guidance for performers in the industry.
Lisa has a condo in the Los Angeles , she also has an apartment in Manhattan.
Her taste for young athletes: She likes going out with young athletes, especially the ones playing in N.B.A. Regarding that she stated "If dudes could be with Victoria's Secret models, that's how I look at athletes. I'm 42. I'm looking at 18, 19, 20 y/o guys. They're at the beginning of their lives, so they're still excited, naive and simple. They're not negative yet."
She is often talked about for her hookups with young guys. She feels twitter helps her get in touch with the stars where she often gets their numbers in DM.
Her Mantra: It's time to get out of bed and put some clothes on.
She liked scavenger hunting as a child.
She was the maid of honor during the weddings of Devon Lee and Marcus London.
She was married to a bouncer in her 20s, later divorced and never married again.
Popularity of Lisa Ann:
Lisa Ann is the #1 watched star on Redtube.
#3 on pornhub.
She is #3 on XNXX
She is in top 50 on XVIDEOS
Lisa Ann ranked 5th on Complex Magazine's list of The Top 100 Hottest Porn Stars in 2011. She also featured in the list in 2012, 2014, 2015.
Lisa Ann- Awards & Recognitions
Night Moves Adult Entertainment Award
She has been a member of XRCO, the AVN, Urban X Halls of Fame.
2007: XRCO Award – Best Cumback
2009: AVN Award – MILF/Cougar Performer of the Year
2010: XRCO Award – MILF of the Year
2010: she co-hosted XRCO Awards
2014: Won AVN Award for her direction in MILF Revolution (2014)
2014: AVN Award – Hottest MILF (Fan Award)
Lisa Ann- Quotes
My safety with athletes is I know they're not going to beat me or stalk me. I've never had an athlete be inappropriate with me.
I'm looking at 18, 19, 20 year old guys. They're little specimens. Their bodies are beautiful. They're at the beginning of their lives, so they're still excited, naive and simple. They're not negative yet. There's no ego yet. They're not jaded. They're fun.
I didn't want to be serious with anyone while I was shooting scenes and I don't want to be serious with an active athlete because I think they should be focusing on other things.
About relationships with Athletes "I don't want to be in anyone's situation where I have some girl calling me. If I catch them lying, I call them out on it"
Lisa Ann: Photos, Pictures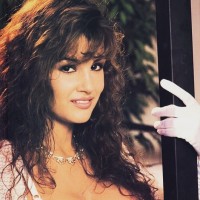 Lisa Ann young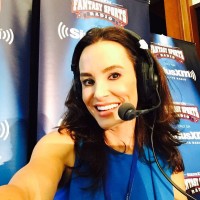 Lisa Ann as a Radio host

Lisa Ann after retirement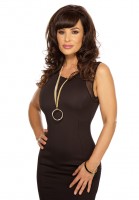 Lisa Ann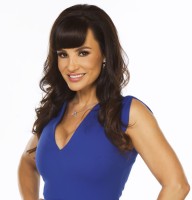 Lisa Ann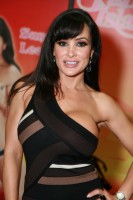 Lisa Ann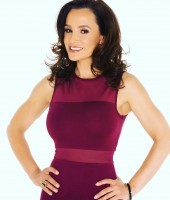 Lisa Ann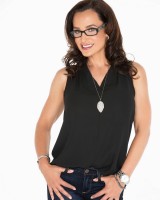 Lisa Ann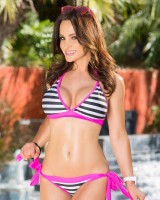 Lisa Ann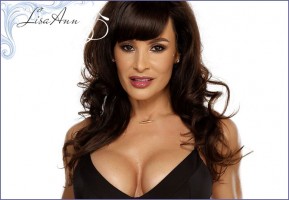 Lisa Ann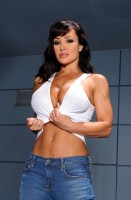 Lisa Ann