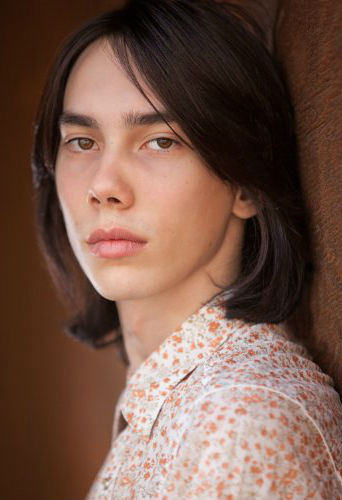 Charlie Wright
| | |
| --- | --- |
| Date Of Birth | 1999 |
| Age | 24 years |
| Place Of Birth | Los Angeles, California, United States |
| Zodiac Sign | |
| Profession | Actor |
| Birth Name | Charles H. Wright |
Personal Information
Residence
Beverly Hills, California, United Srates ([5])
Language
English
Nationality
American
Ethnicity
Multiracial
Complexion
White

Body Features & Measurements
Height

188 CM


6 Feet 2 Inches
Eye color
Hazel ([7])
Hair color
Brown ([7])
Weight

62 KG


137 lbs

Shoe Size
9.5 ([7])
Body Type
Athletic
Waist
28 ([7])
Family Information
Father

Richard Wright

Mother

Florence Déprez

Cousins
Hopper Jack Penn
Dylan Penn (First cousin)
Grandfather
Freddie Wright (Paternal)
Grandmother
Gayle Gaston (Paternal)
Aunt
Robin Wright (Paternal)

Career Information
Debut (Movie)
Ingrid Goes West(2017)
Years Active
2014-
Debut (TV)
The Millers(2014)
More Information
Net worth

$500,000
Biography
Charlie Wright is an American actor popular for playing the role of Rodrick Heffley in Diary of a Wimpy Kid: The Haul (2017).
Family- Childhood
Charles H. Wright was born in 1999 in Los Angeles, California to Richard Wright(Father) & Florence Déprez(Mother). His father Richard is the brother of popular actress Robin Wright. His mother Florence Déprez is of French-Japanese descent. Charlie Wright has a brother [5]. The family lives in Beverly Hills [5].
Mother
Charlie's mother Florence Déprez-Wright is a creative director, content creator, producer in Hollywood. She is of Japanese and French descent. She is the founder of INGENEUS MEDIA. She has produced- "Something Borrowed, Something New", "The Afterschool Awards", "Closet Genius", "The After School Awards", "L'enchanteur" among others. Has also written episodes of "Something Borrowed, Something New(2013-14)", "Closet Genius(2013)", "The After School Awards (2011)". She got educated from "University of Tokyo"- Tokyo, Japan and Sorbonne University- Paris, France [3]. Her work "Something Borrowed, Something New" was selected as the best of 2014 in TV by the Zimbio News Editor Deena Bustillo [4]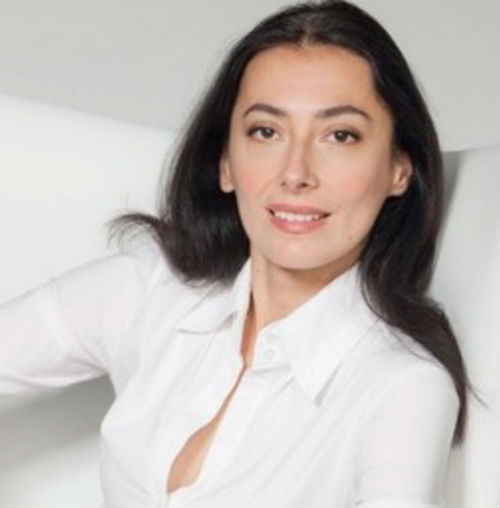 Image: Charlie Wright Mother- Florence Deprez Wright
Father
Charlie's father Richard G Wright is an "eclectic photographer" with passion for "Beauty, Fashion, celebrity portraiture". He grew up in Los Angeles, New York, Tokyo and Paris. Charlie Wright has appeared in Adverts shot by his father. His sister Robin Wright has also appeared in some of his works. He has worked with Hollywood stars like- Robert De Niro, Samuel L. Jackson, John Malkovich,Michael Keaton and others [5].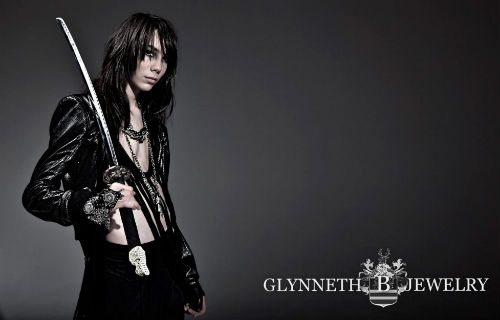 Image: Charlie Wright- Glynneth B Jewelry; Photography by Richard Wright.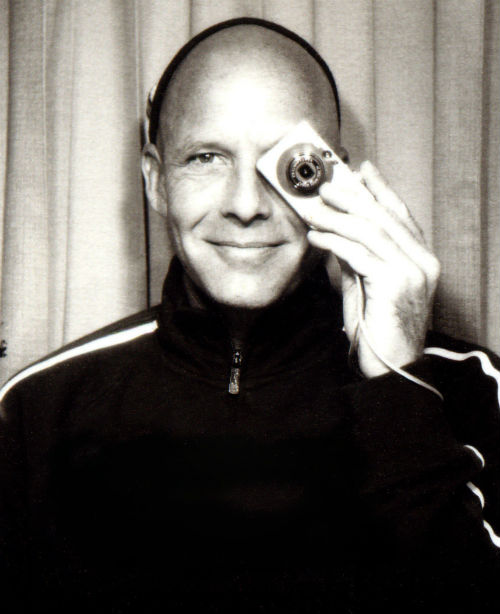 Image: Charlie Wright Father- Richard Wright
Interesting Facts
Ancestry: He is of English, Spanish, Swedish, Scottish, Irish descent from his father's side and of French, Japanese descent from his mother's side.
His aunt Robin Wright is a popular actress. He has two cousins through his famous aunt: Dylan Penn & Hopper Penn. Dylan Penn is a Model
Comparison with Johnny Depp: He has been compared with Johnny Depp (as Willy Wonky) for his similar looks.
Creative personality: He is a creative person, he is into arts. He is an aspiring writer.
Boys By Girls: He was photographed by 'Boys By Girls' Magazine, his pictures appeared in the August(2015) edition of the Magazine.
The Other Charlie Wright : There is a British actor with the same full name "Charlie Wright" and he is also of same age. He has acted in- The League of Legend Keepers: Shadows(2019), The White Crow(2018), Maybe I'm Fine(2018), Sand Angels(2018), Pretty Outrageous(2017).
Is Charlie Wright Gay? NO. We don't know about his girlfriends, but he hasn't confessed to being a gay anywhere. He is most likely straight.
He is represented by State Management. [6]
Modeling
He is into modeling as well, with a 6 foot tall, slim physique he makes an excellent model. He has his portfolio with the famous IMG Models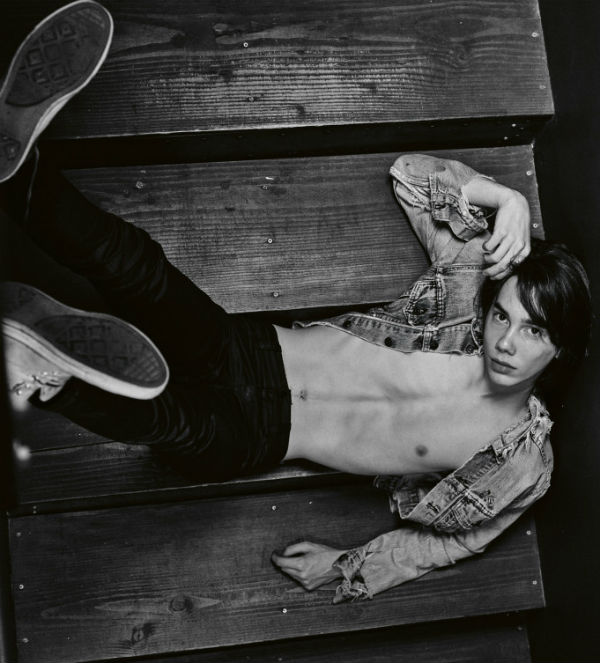 Image: Charlie Wright Modeling, Credits: IGM Models
Criticism for "Diary of a Wimpy Kid"
Charlie Wright replaced Devon Bostick, who had previously performed in the some role in the previous movies of "The Diary of a Wimpy Kid" series, this led to huge backlash on the internet, the fans of Devon Bostick trended the hashtags #NotMyRodrick on Social Media (imitating #NotMyPresident which was coined to oppose Donald Trump's presidency). It all started with the comments on the movie trailer released on youtube by 20th Century Fox. The trailer received a whopping 85% Dislikes on youtube. He quit the series after the movie.
Video: Charlie Wright on his role in the movie "Diary of a Wimpy Kid: The Long Haul".
Career
2010s
He appears as the young version of Adam (character played by Nelson Franklin) in the episode "Miller's Mind" (season 1 Episode 12) of the Series "The Millers". The central plot of the series is about a dysfunctional family. Will Arnett, Margo Martindale, Jayma Mays, J.B. Smoove are in the main roles.
In the Comedy Drama series "Better Things" He appears as Adam in the episodes "Brown" (Season 1 Episode 3) & "Sam" (season 1 Episode 1). Pamela Adlon, Mikey Madison, Hannah Alligood, Olivia Edward were in the main roles.
In the comedy Drama movie "Ingrid Goes West"(2017) directed by Matt Spicer, he plays "Chuck" in the movie. The movie has Aubrey Plaza in the titular role of Ingrid Thorburn- an unstable woman chasing social media star Taylor Sloane, played by Elizabeth Olsen. O'Shea Jackson Jr., Wyatt Russell, Billy Magnussen are also seen in the movie.
In "Diary of a Wimpy Kid: The Long Haul" (2017) a comedy film directed by David Bowers, he played Rodrick Heffley- a mischievous teenage youth who along with his brother Greg (Jason Drucker) are always into schemes and pranks. Alicia Silverstone (Susan Heffley) & Tom Everett Scott (Frank Heffley) played their reel life parents.
Charlie appears in a small guest role in the short movie "The Great American Mud Wrestle" directed by "Hunter Ray Barker"
Filmography
Movies List
| Year | Movie | Character | Comments |
| --- | --- | --- | --- |
| 2017 | Diary of a Wimpy Kid: The Long Haul | Rodrick Heffley | |
| 2017 | Ingrid Goes West | Chuck | |
TV Series List
| Year | TV Series | Character | Comments |
| --- | --- | --- | --- |
| 2016 | Better Things | Adam | 2 Episodes |
| 2014 | The Millers | (young) Adam | 1 Episode, as the younger version of one of the main roles |
Short Movies
| Year | Short Movie | Character |
| --- | --- | --- |
| 2018 | The Great American Mud Wrestle | Special Guest Judge |
Sources