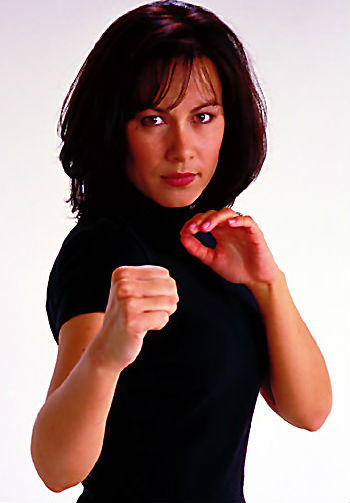 Shannon Lee
Date Of Birth
April 19, 1969
Age
54 years 5 months 6 days
Day of Birth
Saturday
Place Of Birth
Los Angeles, California, United States
Zodiac Sign
Aries
Professions

Martial Arts

, Actress , Singer
Nickname

Shan Shan

Full Name

Shannon Emery Lee

Other Names

Shannon Lee Keasler

, Lee Siang Yee (Mandarin) , Lee Heung Yee (Cantonese) ,

Shannon Keasler

Name (Chinese)
李香凝
Personal Information
Residence

Pacific Palisades, California

Language
English
Star Sign
Aries
Nationality
American
Ethnicities
Chinese American , Multiracial
Complexion
Fair

Body Features & Measurements
Height

175 CM


5 Feet 9 Inches
Eye color
Brown
Hair color
Brown
Figure Type
Hourglass
Family Information
Father
Bruce Lee (born 1940– death 1973)
Mother
Linda Lee Cadwell (born 1945)
Daughter

Wren Keasler

Brother
Brandon Bruce Lee (born February 1, 1965 - Death March 31, 1993)
Uncles
Peter Lee (paternal)
Robert Lee (paternal; born 1948)
Grandfather
Lee Hoi-chuen (Singer; born 1901- Death 1965)
Grandmother
Grace Ho (born 1907- Death 1965)
Aunts
Agnes Lee (paternal)
Phoebe Lee (paternal)
Sister In-Law
Eliza Hutton
Stepfathers
Tom Bleecker
Bruce Cadwell (stockbroker)
Body Build
Average

Education Qualifications
Education (Graduation)
B.F.A, Major in Music, Tulane University
Education(School)
The Chadwick School (1987)
Alma Mater

Tulane University, New Orleans

Love, Romance, Marriage
Husband
Anthony Ian Keasler (m. 1994)
Career Information
Debut (Movies)
Dragon: The Bruce Lee Story(1993)
Epoch(2000) (TV movie)
Years Active
1993-
Debut (TV)
WMAC Masters(1995)
Favorites, Hobbies, Likes/ Dislikes
Hobbies
Playing Piano
Martial Arts
More Information
Teachers
Eric Chen (Wushu)
Richard Bustillo (Martial Arts)
Dung Doa Liang (Taekwondo)
Benny Urquidez (kickboxing)
Yuen De (Martial Arts)
Ted Wong (Martial Arts Form 'Jeet Kune Do')
Net worth

$10 Million
Biography
Shannon Lee is an American actress, producer, martial artist, businesswoman. She is the daughter of legendary martial artist Bruce Lee.
Childhood, Family & Personal Life
Shannon Lee was born on April 19, 1969 in Los Angeles, California to Linda Lee Cadwell (Linda C. Emery) (Mother) a teacher & Bruce Lee (Father), a martial artist and actor. Her name Lee Heung Yee in Cantonese means Fragrant piece of ice.
She has an elder brother named Brandon Lee, he was a martial artist and actor, he died in 1993 while shooting for the movie The Crow.
Her paternal grandfather Lee Hoi-chuen was a Cantonese singer, she has 2 uncles and 2 aunts from paternal side.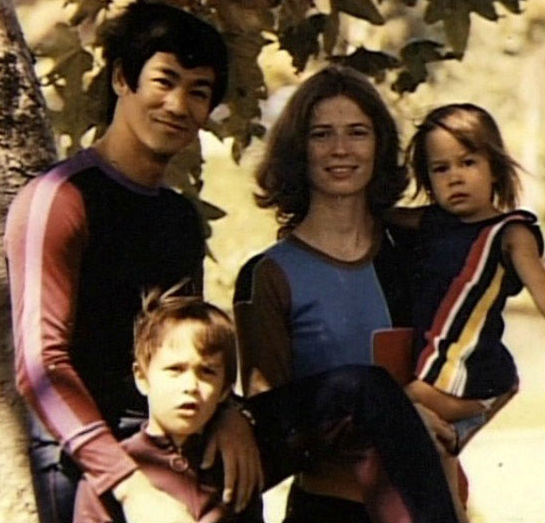 Image: Shannon Lee Family: father Bruce Lee, brother Brandon, mother Linda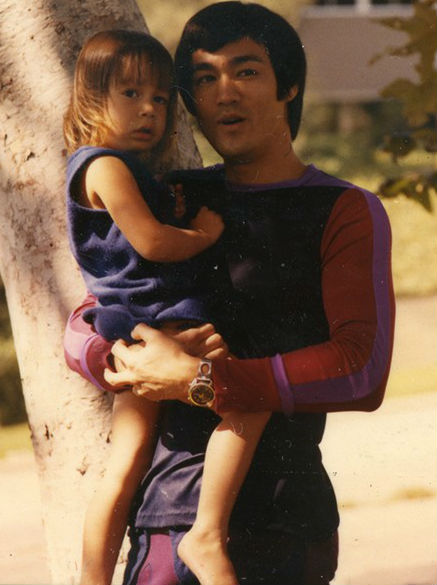 Image: Shannon Lee with father Bruce Lee
Shannon Lee and husband Anthony Ian Keasler: Shannon & Ian Keasler started seeing each other in August 1988, they got married on August 22, 1994. Keasler is an advocate by profession.
They had a daughter Wren Keasler born in 2003.
Martial Artist: Shannon is a trained martial artist herself, she trained in the martial art system 'Jeet Kune Do' a system invented and popularized by her father Bruce Lee. She was trained under Richard Bustillo, a student of Bruce Lee.
She has been trained under various teachers in various martial arts forms like Jeet Kune Do, Taekwondo, Wushu, kickboxing among others.
Career
Shannon started her career in movies with the movie Dragon: The Bruce Lee Story(1993) it was a biopic based on life of her father Bruce Lee.
Enter the Eagles(1998) was the most popular among her movies, her TV debut was while hosting WMAC Masters(1995).
Some of the movies Shannon has appeared in are: Dragon: The Bruce Lee Story(1993), Cage II(1994), High Voltage(1997), Enter the Eagles(1998), Blade(1998), Lessons for an Assassin(2001), She, Me and Her(2002).
Some of the TV series or shows she has been part of are: WMAC Masters(1995), Martial Law(1998).
She has also been part of TV movies like- Epoch(2000), I Am Bruce Lee(2012).
Shannon Lee Interview
Shannon Lee Interesting Facts
From Maternal side she is of German, Swedish descent. From her father's side- Chinese
She is the CEO of 'Bruce Lee Enterprises'. She holds the rights over her father's works.
She is a self-admitted lazy person for a martial artist.
Bruce Lee Foundation: She overlooks affairs at Bruce Lee Foundation, founded to raise awareness about the philosophy of her father Bruce Lee. The mission statement reads 'encouraging people to strive for honest self-expression in alignment with their mind, body, and spirit.' They also provide financial assistance to the needy.
She is the executive producer for LeeWay Productions.
Shannon manages the official Facebook fan page of her father.
She was 4 year old when her father died.
She moved to United States from Hong Kong after her father died.
After the accidental death of her brother she gave up acting.
Her Chinese zodiac Sign: Rooster.