Biography
Jaeden Lieberher is an young American actor born on 4th January 2003 in Philadelphia, Pennsylvania to Wes Lieberher(Father) a chef by profession & runs a food truck, Angela Martell(Mother)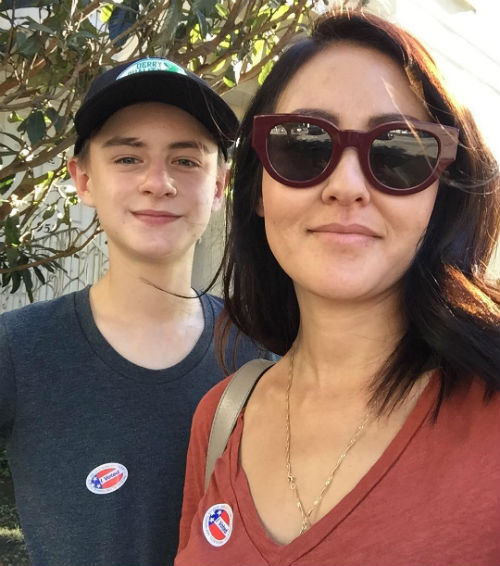 Image: Jaeden Lieberher with his mom Angela Martell
Career
Jaeden made his debut in movies at the age of 9 in Grief(2013) as a child, it was a short movie. Playing it With cool(2014) marked his big screen debut.
An year later came the movie St. Vincent(2014) which made him familiar to the masses, he portrayed the role of Oliver Bronstein in it. He received 5 nominations and 2 wins for his role in St. Vincent(2014). His role as Bill Denbrough in It(2017) in the lead role earned him both popularity and critical acclaim.
Some of the other movies he has been part of are: Playing It Cool(2014), Aloha(2015), Midnight Special(2016), The Confirmation(2016), The Book of Henry(2017), It(2017), The True Adventures of Wolfboy(2018).
He has also appeared on TV shows and series, his notable appearances are in American Dad!(2015), Masters of Sex(2015–2016).
Jaeden Lieberher Interesting Facts
Jaeden's career started at the age of 8 when he started appearing in commercials, his family moved to Los Angeles when he was 8.
His first TV appearance was on a 'Hyundai Santa Fe Super Bowl' commercial where he beat up bullies with his buddies.
In 2014 he appeared on 'The Ellen Degenres Show'
He is quarter part Korean by descent from his mother's side. He is also of English, Scottish, Irish, German, French.
He went through 6 auditions before getting the role in St. Vincent.
Bill Murray taught him meditation during their time together as co-stars, Jaeden affirms it helped him relax.
He is a good artist as well.
He likes backpacking and touring.