Biography
Diego Tinoco is an American actor who is most known for roles such as Cesar Diaz in On My Block(2018), Mateo in Teen Wolf(2016), Diego in Welcome to Valhalla(2017), Marco in Drizzle of Hope(2015).
Diego Tinoco lived in Corona, he was born to a Mexican (Morelia, Michoacan) father and a Colombian mother(Quito). He has a big brother.
Diego Tinoco Interesting Facts & Trivia
Acting: Diego just tried acting as an activity at the age of 16, got attracted to it and continued it.
Ancestry: Diego's father is Mexican & mother a Colombian. He has ancestry and nationality connected to Mexico, Colombia, Ecuador. He lives in the USA
Diego presented Emmy Awards in the Los Angeles with the Latino actress Jessica Marie Garcia.
Favorite TV series: Some of the contemporary TV series Diego likes to have been part of are- La Casa De Papel, American Horror Story, Riverdale, Stranger Things, Narcos, 13 Reasons why.
He considers his time in school in the 8th grade to be his best time of life and full of good memories.
Diego aspires to become a musician in the future.
Leonardo DiCaprio inspired Diego to enter acting.
Best advice he received: Stay true to yourself.
He likes to eat at the "In N Out" often.
Vitiligo: While growing up, he was diagnosed with vitiligo, a skin condition where the skin gets patchy, he would wear long sleeve shirts. Michael Jackson had the same condition. He would get teased by the kids of his age, that made him get relief in skateboarding with his older friends who didn't mind his condition. It went away when he grew up.
He likes going shirtless or to have a cigar in mouth before posing for pictures.
On My Block: Diego plays Cesar in the Netflix exclusive series On My Block, a teen comedy drama, he is one of the 4 main characters. Before getting his role in "On My Block" he worked with postmates and restaurants for about 7 month before landing on the show.
Diego split ways with his girlfriend when he moved to Los Angeles to seek a career in acting.
Teen Wolf : He has appeared on the Teen Wolf show as a part of the lacrosse team.
He played Lacrosse in school.
In one of the interviews he revealed that he wears baseball caps and hood to hide from the public, however is always up for a photo if you ask him.
Most embarrassing moment: He got roasted by his co-stars (Sierra, Jason, Brett) in a party for his average dance skills.
Diego Tinoco Quotes
Never take anything for granted.
Spread love always
It is crazy how much of your life can change in a year.
Thank your God, count your blessings, love your family & enjoy being a human being
Love your blood & always own who you are as a person.
Proud to be who I am & where I am.
They only say you're crazy till you start accomplishing everything you said out to accomplish. Then they ask for advice
Right now, I'm trying to stay away from dating, I'm just focusing on my career.
[About Hollywood] You got to be careful who your real friends are
[About his role in On My Block] People are sometimes born into bad circumstances, that doesn't mean you have to stay there, you don't have to die what you were born into
[About Brett Gray] One of the coolest kids I have ever met
Diego Tinoco: Photos, Pictures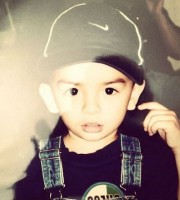 Diego Tinoco childhood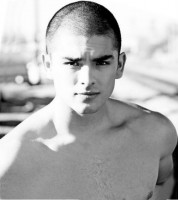 Diego Tinoco shirtless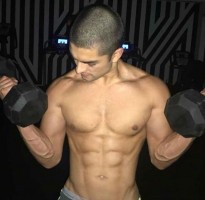 Diego Tinoco shirtless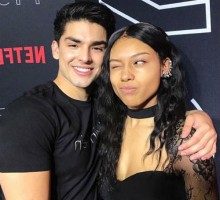 Diego Tinoco with Sierra Capri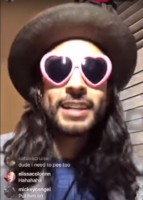 Diego Tinoco's brother