Biography
Brett Gray is an American actor, singer and songwriter. He is popular for his role in the Netflix series "On My Block"
Brett Gray was born on the 13th January 1997 in Philadelphia, Pennsylvania, United States to Holly Gray(mother) & Jeffrey Gray(Father)
Brett Gray Interesting Facts & Trivia
Brett's acting career started with Ardmore Junction(2016), where he played Brett
On My Block: Brett plays Jamal Turner, one of the 4 main characters in the Netflix series
Brett Likes Motorsports
Philadelphia High School: Brett graduated from the Philadelphia High School in Creative and Performing Arts
Btett's interest in music started in 2017, he loved music previously, but it was only in 2017 that he became serious about career in music
Brett Gray, the artist: Brett has love for singing, he has released numerous some of his songs on platforms like youtube. Here is one of his songs.
Some of his popular songs are:

No One Else(performer)
Old Thing Back(writer)
Days
Make The Time
Me & You
Rain

He is part of Strong Black Lead
NoH8: Brett supports & promotes the no hate campaign, a campaign which is against discrimination and hatred
He likes surfing
He likes Barack Obama
He is a believer in Jesus
Brett previously worked in the McDonald's.
Brett likes 90s and 2000s music, especially R&B, Pop and whatever has got dance in it.
Brett has an elder brother who has served in the U.S. Navy.
He has a little brother
EAZY DAZE: Brett made his EP debut with Eazy Daze in 2018
Brett lives in three different cities, depending on the work- Philadelphia, New York California
Brett went to The Barrow Group Theatre Company and School , to learn acting
He gives good advice to young people on Twitter, Instagram and other platforms.
If he wasn't an actor, he would have liked to be a chef
Brett has appeared in many short movies.
Brett Gray Quotes
Win or fall... It could all spring back.
Every failure is a piece of future luck.
All I do is look stupid / say stupid things
Nothing irks me more than when I'm trying to send a text and it's raining.
I love when people underestimate me
Fun fact: I'm the world's greatest whistler
Heart break is a physical sensation. Like it actually HURTS.
Pretend you know exactly what you're talking about
Sometimes people hate you because of the way other people love you.
Karma is the baddest b**ch there is.
The way out of the fire is through it.
Don't let rude people make it harder for you to do nice things.
Racism is f**king real.
Next time. Go with your gut.
Responsibility hurts.
I feel like the older generation is one that cares way more about what others think
When you live your passion...you become passionate about living.
[On confidence] You just stand there and act like you are confident, that's how you do it.
I take the path of least resistance, I just go with the flow
Brett Gray: Photos, Pictures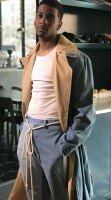 Brett Gray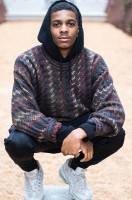 Brett Gray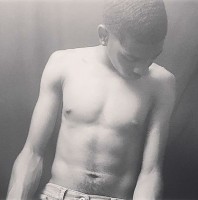 Brett Gray shirtless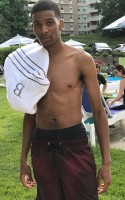 Brett Gray shirtless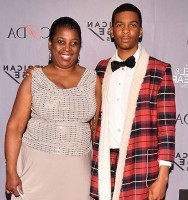 Brett Gray with mother Holly Gray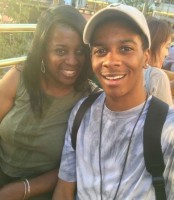 Brett Gray with mother Holly Gray