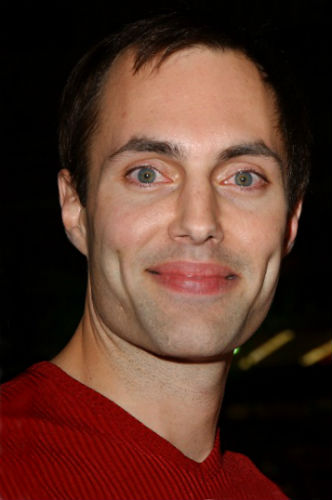 James Haven
Date Of Birth
May 11, 1973
Age
47 years 0 months 25 days
Day of Birth
Friday
Place Of Birth
Los Angeles, California, United States
Zodiac Sign
Taurus
Professions

Director

,

Producer

, Writer , Actor
Nicknames

Jame

,

Jayme

,

Jamie

Full Name

James Haven Voight

Other Name

James Voight
Personal Information
Religion
Christianity (Born Again)
Language
English
Star Sign
Taurus
Nationality
American
Ethnicity
Caucasian (tiny part Native Americna)
Complexion
White
Sexual Orientations
Straight , Bisexual (rumored)

Body Features & Measurements
Height

185 CM


6 Feet 1 Inches
Eye color
Grey
Hair color
Dark Brown
Weight

81 KG


179 lbs

Shoe Size
11
Body Type
Athletic
Family Information
Father

Jon Voight

Mother
Marcheline Bertrand (Actress & humanitarian worker; May 9, 1950 - January 27, 2007; died of ovarian cancer)
Sister
Angelina Jolie (Younger; Actress & Model)
Uncles
Barry Voight (Paternal; Geologist by profession;)
Debbie Bertrand (Maternal)
Chip Taylor (James Wesley Voight; paternal; Singer & songwriter by profession)
Grandfathers
Rolland Frederic Bertrand (Maternal)
Elmer Voight (Paternal; professional golfer)
Nephews
Maddox Jolie-Pitt (Adopted from Cambodia; born on August 5, 2001)
Pax Thien Jolie-Pitt (Adopted from Vietnam)
Knox Leon Jolie-Pitt (born on July 12, 2008)
Nieces
Zahara Jolie-Pitt (Adopted from Ethiopia; January 8, 2005)
Vivienne Marcheline Jolie-Pitt (born on July 12, 2008; named after Angelina Jolie's mother)
Shiloh Jolie-Pitt (born on May 27, 2006)
Brothers In-Law
Jonny Lee Miller (actor; Ex)
Billy Bob Thornton (actor, filmmaker, singer; Ex)
Brad Pitt (Ex; Actor, producer (and many other things))
Grandmothers
Lois June Gouwens (Maternal)
Barbara Kamp (Paternal)
Aunt
Raleigh Bertrand (Maternal)
Relatives
Lauri Peters (Actress, Jon Voight's first wife)
Bill Day (Ex partner of his mother)
John Trudell (Ex partner of his mother)
Godfather
Maximilian Schell (Actress)
Godmother
Jacqueline Bisset (Actor)

Education Qualifications
Education (Graduation)
USC School of Cinematic Arts
Education (High School)
Beverly Hills High School (Los Angeles, California)
Alma Mater
University of Southern California (Los Angeles, California)
Love, Romance, Marriage
Girlfriend
Ashley Reign (Actress)
Career Information
Debut (Movie)
Hell's Kitchen(1998)
Years Active
1998-
Debut (TV)
Gia(1998) (Movie) , CSI: Crime Scene Investigation
Favorites, Hobbies, Likes/ Dislikes
Favorite Movie
Transformers
Social Networks, Web links
Twitter Profile
James Haven Twitter Profile
More Information
Net worth

$5 Million
Biography
James Haven is an American actor, director, producer & writer.
James Haven was born on 11th May 1973 in Los Angeles, California. He is the son of yester years star Jon Voight and actress Marcheline Bertrand. He is the older brother of popular actress Angelina Jolie.
James is of German & Slovak ancestry from his father's side, he has two uncles from his father's side, James Wesley Voight- a singer and song writer & Barry Voight- a geologist.
From his mother's side he is of Dutch, French, German ancestry. He has a maternal aunt named Debbie Bertrand & a son named Raleigh Bertrand.
He grew up in Palisades, New York with his mother after his parents separated in 1976.
James Haven & Girlfriend Ashley Reign: James started dating fellow actress Ashley Reign in 2011, the couple have been seen together since then, 'keeping the relationship away from media helps' claims Ashley. James and Ashley have worked together on projects like- Easy Silence(2013), That's Our Mary(2011)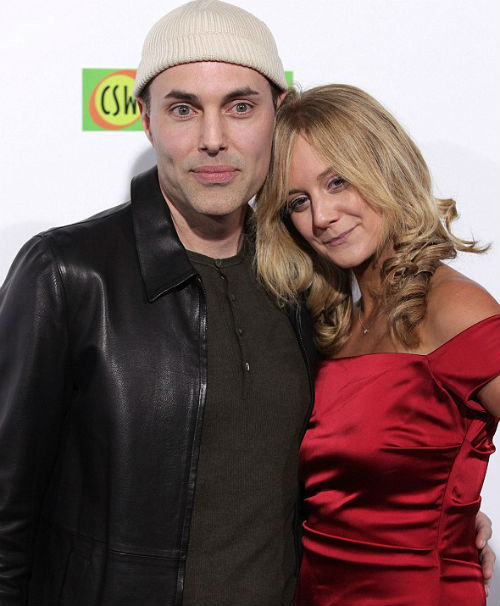 Image: James Haven & Girlfriend Ashley Reign
Education
James Haven attended Beverly Hills High School (BHHS) in Los Angeles, after his mother moved back to Los Angeles from Palisades, New York.
After his high school he attended USC School of Cinematic Arts (also known as SCA) for his graduation. He won the prestigious 'George Lucas Award' while at the university for directing a short movie, his sister Angeline Jolie acted in it.
James Haven Interesting Facts
He is a tiny part native American, his great grandmother Catherine Anenontha, 8 generations back in the 17th century was a Native American.
He often acts in the projects directed by director Kurt Kuenne.
He attended Oscars twice, once with his father Jon Voight in 1986 next time with sister Angelina Jolie in 2000 who won that year and dedicated it to her brother.
Controversy: In her winner's speech she mentioned that she is 'in love' with her brother, which the magazines picked up and suspected incest, which was dismissed by both brother and sister as bizarre.
Kissing Angeline Jolie on the lips: While celebrating the Oscar win (in 2001) of Angelina Jolie for Girl, interrupted James kissed his sister on her lips adding to the gossip. Some called it a publicity stunt, Some an innocent kiss of joy.
Artivists: James is among the board of directors of Artivist Film Festival & Awards- the organization is dedicated towards recognizing activist efforts of artists. Past board members of the group includes- Tippi Hedren, Joaquin Phoenix, Daryl Hannah, Matthew McConaughey
Relationship with father: He had an estranged relationship with his father Jon Voight, he dropped the last name 'Voight' and used 'Haven' as his last name, after his mother's death in 2007 he got closer to his father, they have worked together as well.
Born-again Christian: After his mother's death in 2007, he became religious, he renewed his christian vows and became devoted in 2009.
AIDS work with Rick Warren: He worked with the pastor to spread awareness about AIDS, he wishes to world with people of all religions who are willing to work with him.
It is speculated in the media that James' close relationship with sister Angelina Jolie troubled Brad Pitt a bit and could have factored in their separation. Brad is believed to be angry at him for his coming in between.
James' is close with his nieces and nephews, he often visits them at their home. Past Angelina Jolie's separation with Brad Pitt James is believed to be helping his sister take care of kids.
Core Cause Foundation: He founded the non profit organization.
He has worked as a honorary Advisor at the Harvard on Global Issues .
Pepfar bill: James lobbied in Washington to get the bill reauthorized, the bill dealt with education reform of all Native American tribes.
Havenly Blue foundation: He is a co-founder of the organization.
Quotes
Movies draw emotions out of us, they change our minds
Helping widows and orphans is my religion