Biography
James Haven is an American actor, director, producer & writer.
James Haven was born on 11th May 1973 in Los Angeles, California. He is the son of yester years star Jon Voight and actress Marcheline Bertrand. He is the older brother of popular actress Angelina Jolie.
James is of German & Slovak ancestry from his father's side, he has two uncles from his father's side, James Wesley Voight- a singer and song writer & Barry Voight- a geologist.
From his mother's side he is of Dutch, French, German ancestry. He has a maternal aunt named Debbie Bertrand & a son named Raleigh Bertrand.
He grew up in Palisades, New York with his mother after his parents separated in 1976.
James Haven & Girlfriend Ashley Reign: James started dating fellow actress Ashley Reign in 2011, the couple have been seen together since then, 'keeping the relationship away from media helps' claims Ashley. James and Ashley have worked together on projects like- Easy Silence(2013), That's Our Mary(2011)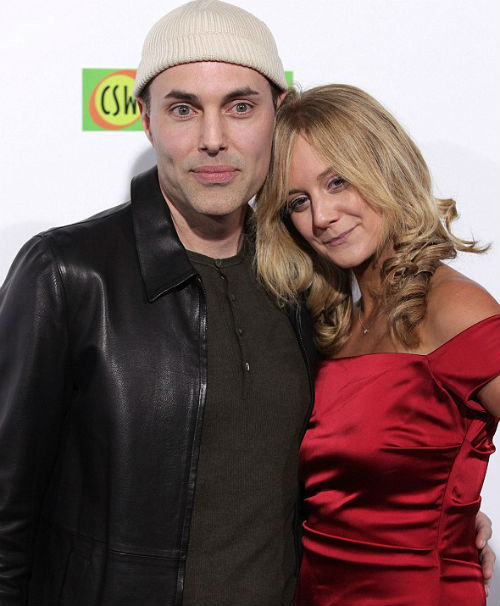 Image: James Haven & Girlfriend Ashley Reign
Education
James Haven attended Beverly Hills High School (BHHS) in Los Angeles, after his mother moved back to Los Angeles from Palisades, New York.
After his high school he attended USC School of Cinematic Arts (also known as SCA) for his graduation. He won the prestigious 'George Lucas Award' while at the university for directing a short movie, his sister Angeline Jolie acted in it.
James Haven Interesting Facts
He is a tiny part native American, his great grandmother Catherine Anenontha, 8 generations back in the 17th century was a Native American.
He often acts in the projects directed by director Kurt Kuenne.
He attended Oscars twice, once with his father Jon Voight in 1986 next time with sister Angelina Jolie in 2000 who won that year and dedicated it to her brother.
Controversy: In her winner's speech she mentioned that she is 'in love' with her brother, which the magazines picked up and suspected incest, which was dismissed by both brother and sister as bizarre.
Kissing Angeline Jolie on the lips: While celebrating the Oscar win (in 2001) of Angelina Jolie for Girl, interrupted James kissed his sister on her lips adding to the gossip. Some called it a publicity stunt, Some an innocent kiss of joy.
Artivists: James is among the board of directors of Artivist Film Festival & Awards- the organization is dedicated towards recognizing activist efforts of artists. Past board members of the group includes- Tippi Hedren, Joaquin Phoenix, Daryl Hannah, Matthew McConaughey
Relationship with father: He had an estranged relationship with his father Jon Voight, he dropped the last name 'Voight' and used 'Haven' as his last name, after his mother's death in 2007 he got closer to his father, they have worked together as well.
Born-again Christian: After his mother's death in 2007, he became religious, he renewed his christian vows and became devoted in 2009.
AIDS work with Rick Warren: He worked with the pastor to spread awareness about AIDS, he wishes to world with people of all religions who are willing to work with him.
It is speculated in the media that James' close relationship with sister Angelina Jolie troubled Brad Pitt a bit and could have factored in their separation. Brad is believed to be angry at him for his coming in between.
James' is close with his nieces and nephews, he often visits them at their home. Past Angelina Jolie's separation with Brad Pitt James is believed to be helping his sister take care of kids.
Core Cause Foundation: He founded the non profit organization.
He has worked as a honorary Advisor at the Harvard on Global Issues .
Pepfar bill: James lobbied in Washington to get the bill reauthorized, the bill dealt with education reform of all Native American tribes.
Havenly Blue foundation: He is a co-founder of the organization.
Quotes
Movies draw emotions out of us, they change our minds
Helping widows and orphans is my religion
Filmography
Career
Movies
Gia(1998): Haven's acting career started with the TV movie- Gia, a biographical HBO film about the super model Gia Marie Carangi, it was Directed by Michael Cristofer and starred Angelina Jolie, Faye Dunaway, Mercedes Ruehl, Elizabeth Mitchell.
Hell's Kitchen(1998): His first big screen appearance was in Hell's Kitchen, a Crime Drama Directed by Tony Cinciripini, starring Rosanna Arquette, William Forsythe, Mekhi Phifer. The film was made on a budget on $6 Million and grossed only about $22,000
Scrapbook(1999): He appeared in the Comedy Family Drama movie Scrapbook as Jamie Park, it was directed by Kurt Kuenne & had ustin Urich, Eric Balfour, Chadwick Palmatier in the cast.
Original Sin(2001): He appeared in the erotic thriller Original Sin as Faust, it was Directed by Michael Cristofer, starring Antonio Banderas, Angelina Jolie, Thomas Jane, Jack Thompson and others. Movie managed to make as much as invested in it, however the romantic scenes in the movie have become populr over the years.
Monster's Ball(2001): He appeared in a minor role of security guard in the Romantic Drama directed by Marc Forster, the movie had Billy Bob Thornton, Halle Berry, Taylor Simpson in the lead.
Ocean Park(2002): He had a small role in the Crime thriller directed by David W. Warfield.
Hunting of Man(2003): A drama movie directed by Joe Menendez with Douglas Spain, JoJo Henrickson, Ruben Garfias in the lead.
Breaking Dawn(2004): James played the role of Don Wake in this independent mystery-thriller. it was Directed by Mark Edwin Robinson and starred Kelly Overton, James Haven, Sarah-Jane Potts in the lead. It was shot in 18 days around Los Angeles, the movie was showcased at film festivals like The Hollywood Film Festival.
Stay Alive(2006): He played the role of Jonathan Malkus in this slasher film directed by William Brent Bell with stars Jon Foster, Samaire Armstrong, Frankie Muniz, Jimmi Simpson.
Deep in the Heart(2012): A drama movie directed by Christopher Cain with Jon Gries, Elaine Hendrix, Val Kilmer. He appeared in the role of Gary.
TV
CSI: Crime Scene Investigation(2004): He appeared in the Crime investigation thriller TV series CSI in the 4th episode named 'Suckers' as Lazarus Kane. This particular episode was directed by Danny Cannon.
The Game(2007): A sitcom drama Mara Brock Akil, in the episode The Ghost of Derwin Past(S02E10) as a director in the story, the episode was directed by Salim Akil.
Short Movies
Rent-a-Person(2004): A 12 minute short movie directed by Kurt Kuenne with James Haven, Jennifer Haworth, Manolo Travieso in the lead. James played the lead role of James Coleman.
Validation(2007): A Romantic Comedy short movie directed by Kurt Kuenne with T.J. Thyne, Vicki Davis, Dave Kuhr.
Easy Silence(2013): A short drama directed by Directed by Stephen Anthony Bailey with Ashley Reign, Michelle Bernard, Max Randleman in the lead. He played in the role of Trent.
Trudell(2005): He produced the documentary on the Native American poet John Trudell's travels. John Trudell is his mother's partner at a time. It was directed by Heather Rae, starring Robert Redford, Kris Kristofferson, Sam Shepard. It was showcased at film festivals like Sundance Film Festival, the Tribeca Film Festival, it won a Special Jury Prize at the Seattle International Film Festival.
That's Our Mary(2011): James produced this christian faith based short comedy drama directed by Michael Phillips, starring Keghan Hurst, Michael Lehr, Ashley Reign.
Easy Silence (2014): a short drama by Stephen Anthony Bailey, starring Ashley Reign, Michelle Bernard, Max Randleman. It was produced by James Haven.
Court of Conscience (2015): James Haven wrote and directed this short drama, His father Jon Voight acted in the lead along with Anton Yelchin, Jude B. Lanston.
He has also appeared in/ at- The Fallen Butterflies, Talk Soup, E! True Hollywood Story, The 72nd Annual Academy Awards, The 56th & 57th Annual Golden Globe Awards.
James Haven: Photos, Pictures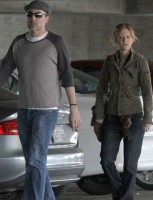 James Haven & Girlfriend Ashley Reign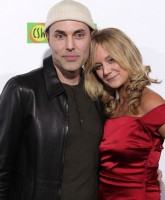 James Haven & Girlfriend Ashley Reign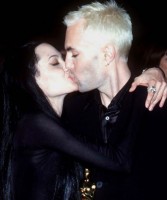 James Haven & Angelina jolie kissing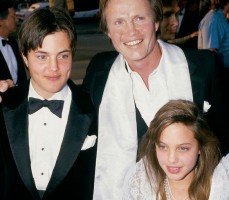 James Haven & Angelina jolie childhood photo with father Jon Voight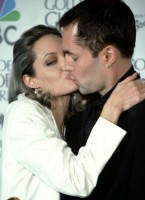 James Haven & Angelina jolie kissing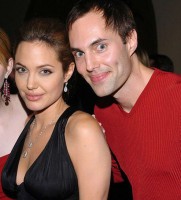 James Haven & Angelina jolie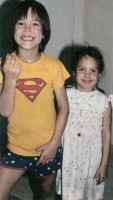 James Haven childhood pic with Angelina Jolie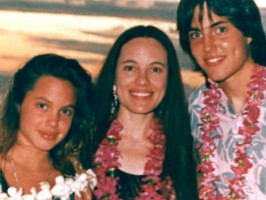 James Haven with Marcheline Bertrand(mother), Angelina Jolie(sister)