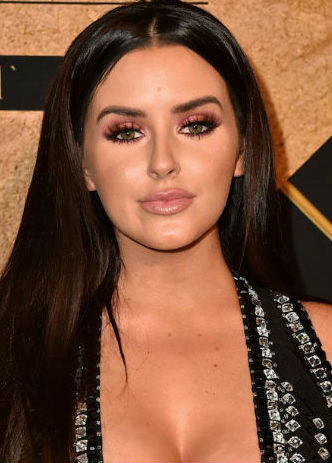 Abigail Ratchford
Date Of Birth
February 12, 1992
Age
30 years 11 months 22 days
Day of Birth
Wednesday
Place Of Birth
Scranton, Pennsylvania, United States
Zodiac Sign
Aquarius
Professions
Actress , Model
Nicknames
Bikinibabe (for her love of Bikini shots) , The Sweetheart (TMZ gave this for her repeated appearance on TMZ) ,

Abi

, Instababe (For her instagram success)
Personal Information
Residence

Los Angeles, California, United States

Religion
Christianity (Roman Catholic)
Language
English
Star Sign
Aquarius
Nationality
American
Ethnicities
Irish American , Caucasian
Complexion
White
Trademark
Curves

Body Features & Measurements
Height

173 CM


5 Feet 8 Inches
Eye color
Green
Hair color
Dark Brown
Weight

63 KG


139 lbs

Shoe Size
9 (US)
Dress Size
6 (US)
Figure Measurements
36DD-24-36
Figure Type
Hourglass
Body Type
Large
Bra Size
36DD
Waist Size
24
Hip size
36
Family Information
Brothers

Nathan Ratchford




Jason Ratchford

Sister
Isabelle Ratchford (Model & actress)

Education Qualifications
Education (Graduation)
Jesuit University
Education (High School)
Catholic high school
Education(School)
Catholic grade school
Love, Romance, Marriage
Boyfriends
Johnny Manziel (Ex)
Klay Thompson (rumoured)
Jamie Iovine (Ex; dated before 2015)
James Peperno (Ex;2013; Businessman)
Kristaps Porzingis (rumoured)
Career Information
Years Active
2012-
Salary
$6,000 (Per instagram post of an Ad) , $170,000 (Annual income in 2017 through just instagram)
Favorites, Hobbies, Likes/ Dislikes
Hobbies
Yoga
Cooking
Travelling
Favorite Actor
Leonardo Dicaprio
Favorite Food
Pizza
Favorite Movies
The Texas Chain Saw Massacre(1974) (Suspense genre)
The Sixth Sense (1999) (Suspense genre)
Baby Driver
Favorite Singer
Demi Lovato
Favorite Sports
Soccer , basketball
Favorite Song
Blem (by Drake)
Favorite TV show
Will and Grace
Favorite Flower
Peonies
Favorite Sports Teams
Los Angeles Lakers
Carolina Panthers
Favorite Cities
Los angeles
London
Favorite Artist
Russell James (photograppher)
Favorite Beverage
Coffee
Favorite Word
Dodgy
Social Networks, Web links
Facebook Profile
Abigail Ratchford Facebook Profile
Twitter Profile
Abigail Ratchford Twitter Profile
Official Website
Abigail Ratchford Official Website
Instagram Profile
Abigail Ratchford Instagram Profile
Tumblr Site
Abigail Ratchford Tumblr Site
Snapchat
AbiRatchford
Contact
Contacts (Email)

AGPR@andersongrouppr.com




Management@OfficialAbigailRatchford.com




bookabigailratchford@gmail.com

More Information
Inspiration
Kate Upton (Model)
Net worth

$5-10 Million

Celebrity Crush
Vince Vaughn
Biography
Abigail Ratchford is an American model, actress, social media sensation. she has a huge following on Instagram, Facebook, and Twitter.
Family
She was born on 12th February 1992 in Scranton, Pennsylvania, United States.
She played soccer when she was a kid, she is not a sports fan in general though.
Parents
Her father is an attorney in law.
The mother works with children at a child care center. Abigail's parents were sweethearts from highschool.
Siblings
Abigail is the fifth of seven siblings, with the eldest and the youngest having an age difference of about 20 years. she comes from a Catholic family.
Her brother Jason Ratchford has appeared in a Calvin Klein commercial, her sister Isabelle Ratchford is into modeling as well.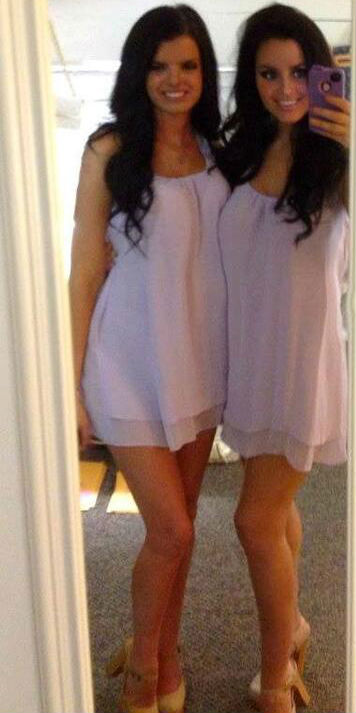 [ Isabelle Ratchford & Abigail Ratchford]
Education
Primary school: she attended 'Our Lady of Peace School' for her primary education.
Scranton Preparatory School: she studied at the 'Scranton Preparatory School' where she was initiated into cheerleading
Scranton University: She studied at the university for a while, but did not complete her course.
Boyfriend- Dating
Johnny Manziel
She is rumored to have dated NFL player Johnny Manziel in late 2015. She says they were just friends.
Jamie Iovine
Abigail dated Jamie Iovine until 2015, possibly soon after her break up with James Peperno. The relationship possibly started sometime in 2014 and lasted till 2015.
James Peperno
Abigail dated American Businessman James Peperno for a brief period in 2013
Facts & Trivia
Ethnicity: Abigail is of French, German & Irish descent.
Duckface beauty: She often makes the cute duck face.
'More Bounce to the Ounce': A program with the TMZ titled 'More Bounce to the Ounce' really blew the number of her followers upwards.
Queen of Curves: She is fondly called 'Queen of Curves', she is one of the curvaceous beauties on the social media space.
Abigail on playboy: She has made a video with the playboy, but she has not shot photos with them though.
Nude posing: She hasn't posed nude so far and doesn't intend to start doing it any time soon.
A crazy fan: Once a young man waited outside her house for a whole night to get a selfie with her in the morning.
Liam Neeson impression: She sometimes does Liam Neeson impressions while watching TV. she is multi-talented.
Commercials: She has had numerous billboard commercials among other types of commercials.
Miss Pennsylvania: She had participated in the Miss Pennsylvania competition in 2012/13. It is a competition which would allow the winner to participate in the Miss America competition. Abigail had hired a custom coach for $2000 to help her prepare for the competition. She reached the semi-finals of the competition but got eliminated at that stage.
Health issues: She had Asthma as a kid.
Love for Victoria's Secret: She wants to model for 'Victoria's Secret'.
Merchandise: She has her own merchandise on her website, she has her own calendar and swimsuit issue. It is believed that she gets about 70% of the profit while the product team gets 30%.
Movie Lover: She is an avid movie fan, she knows a lot of movie trivia.
Residence: She lives in Beverly Hills for her work.
Winking expert: She is good at winking, she would be a champion if there was a contest.
Trademark: Her voluptuous breasts & her barbie doll face (with those pretty blue eyes) are her USP.
Very organized: she is a very organized person, she has whiteboards everywhere in her house where she has listed her monthly goals, both career-wise and personal growth-wise.
Childhood Dream: As a child, she wanted to study veterinary medicine and become a Veterinary doctor, but she had a series of problems related to animal allergies, especially cats and dogs, it made her drop the idea.
Outrageously curvy bombshell: In their 2016 coverage of Abigail, Maxim magazine called her 'outrageously curvy bombshell'.
[TMZ "More Bounce to the Ounce"]
Is Abigail Ratchford is a Megan Fox look alike?
Abigail has some resemblances to Hollywood bombshell Megan Fox, they both are certainly worshipped for their figures, even apart from that the facial resemblances between the two are unmissable.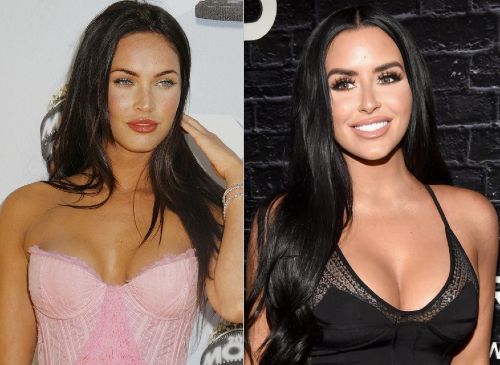 [ Abigail Ratchford(right) & Megan Fox comparison]
Social Media
Going viral on Facebook: Abigail was in Pennsylvania, she had not dreamed of a career in modeling, she did a photo shoot for a photographer friend of her's, the pics ended up on many men's websites, the picswent viral and model agencies contacted her for more photoshoots. She had no interest in modeling at the time, she stumbled into it accidentally and has embraced the opportunity with both hands.
Internet sensation: Abigail Ratchford became an internet sensation within a short span through Instagram and Twitter in 2012.
Abigail Ratchford's 10 tips for success on Instagram:

Recognize opportunity
Plan, plan, plan
Learn from others' success
Be nice!
Recognize the big moments
Show your audience love & ignore the trolls
Always try the next new thing
Learn the Instagram pay scale
Don't take just any customer
Find good partners

Social Media preference: She loves Twitter, Snapchat, Facebook in that order. She likes Twitter more than others because she likes interaction, she loves to ask and answer, to chit chat with her fans.
Instagram following: She has millions upon millions of followers on Instagram, her initial target was to reach a million viewers somehow.
The Queen Of Instagram: she is also called the 'The Queen Of Instagram' for her huge following on Instagram. She has more than 9 million followers on Instagram (as on April 2020)
| Social Media | Followers count |
| --- | --- |
| Instagram | 9.1 million |
| Twitter | 1.1 milliom |
Speaking of her viral pictures and accidental entry into modeling, she said (an interview with Daily Star) [2]:
It happened totally by accident. I did a shoot kind of by accident and the pics ended up all over the place and got me a lot of attention... I started building my following after that and once I realised I could make a lot of money through working with brands, selling merch etc, I was hooked.
Abigail's preferences
About asking her out on social media: She doesn't feel bad about being asked out on social media, but if one is persistent she doesn't feel that good about it.
Asking for selfies: She doesn't mind strangers asking for selfies, 'it comes with the territory' she feels.
Making eye contact: She feels weird about people who do not make eye contact.
Halloween dressing: She likes dressing as Lara Croft, Batman, Wonder woman for Halloween
Hates scary movies, but likes thrillers: She hates scary movies, but if they are suspense thrillers she likes them, she likes- The Sixth Sense, original Texas Chainsaw Massacre.
Loves classic Hollywood queens: She sometimes dresses like the Hollywood icon stars like Audrey Hepburn, Marilyn Monroe
Likes & Dislikes
She loves cooking, she makes burgers, hot dogs, pasta and stuff
She liked Grey Poupon commercials.
She is addicted to hot sauce.
Philanthropy
Saint Jude's children's hospital: She has donated for the benefit of Saint Jude's children's hospital.
Questions & Answers
What kind of men turn her off?

Those who are arrogant, brag about themselves, name drop to impress, those who smoke, Lie, show off the money they have.

What kind of men does she feel attracted towards?

Funny guys, with a good sense of humor with some wisdom, intelligence, and sarcasm.

What kind of physical appearance does she not like in men?

Men who are too much in shape with chiseled abs and such, she likes normal people, like actors.

What Acts turn her on?

Kissing on ears, not rushing

What is an Ideal date according to her?

Dinner, concert, long talk outdoors, cocktails.

What makes her feel sexy?

She feels sexy when she is in a guy's shirt, and when she has tousled hair.

What is she scared of?

She doesn't know how to swim, she is scared of swimming.

How much money does she make?

In 2017 August interview with New York Post, she revealed that she made $170k on Instagram.
In 2019, LAD Bible estimated that she makes about $900k per year from her postings on Instagram & Snapchat. [1]
In 2019, Daily star reported that she is paid about $8000 per her Instagram post by the brands. [2]
She said that her calendar that was released in October 2019 was worth six-figure sum.

What should a man always do in bed?

"I like a man who takes control in bed and isn't afraid to take charge. Also, foreplay and lots of kissing is way better than rushing to the main event" [3]

What should a man never do in bed?

"A man should never be timid or rush through the foreplay to get right into the main event. You need to let the excitement build up." [3]

One thing a guy can do to make her fall?
Career
Barstool casting couch: She was initially associated with "Barstool casting couch".
She worked at a family member's dentist clinic as a secretary.
Working at the bar: She previously worked in a bar as a bartender
Work as a paralegal: She has worked as a paralegal.
Some of the brands she has promoted or has appeared in commercials for are:
Fashion Nova (had a contract)
Ignite (had a contract)
News & Updates
She has been published on "Maxim", "Esquire", "Sports Illustrated", "ZOO Weekly", "Nuts" among other popular magazines
She has appeared in the Stello Spring Collection show during the L.A Fashion Week.
She appeared in Life & Style magazine in October 2017.
New York Post published an article on her on 6th August 2017 with the title "I MAKE $170,000 ON INSTAGRAM: How did a bartender from Scranton, Pennsylvania, become a social-media star with 8 million followers? Abigail Ratchford reveals her tricks", it was written by Christian Gollayan.
She left Twitter in June 2017 but came back a few days later
She has appeared in the documentary "The Making of Achawaii48: Annachonda Cove Hawaii 48-hour Bikini Shoot" of 2016 as a model.
She has appeared in the TV special "8th Annual Babes in Toyland: Live from Avalon Hollywood" in 2015
She has appeared on the show "Access Hollywood" (on 30 September 2014)
Quotes
I feel like getting to the first million was a big milestone (On Instagram success)
I hate it when people talk about my character, like that I'm not nice.
I don't post things that aren't true to myself.
L.A could be a lot of cutthroat, I take my nap regularly
A man catches my eye when he's sure of himself but not cocky.
Someone who looks at me like I'm the only one in the room definitely wins over me.
I wanted to be famous
If you wake up and do a job you love, you will never work a day in your life.
I want to be a household name for beauty stuff, lingerie products, and clothing
My selfies get a lot more likes and comments than my professional photos, People like them because they're more intimate
You kind of have to pretend you're single so that fans can feel they a chance with you.
You deserve to be with someone who looks at you every single day like they have won the lottery
Nothing feels as good as having a super productive day
Nothing better than your own bath, bed, and feeling home again
Why would I pose nude when I get 15k screenshots in a sheer top
when I know I need to wake up early, I can't fully sleep.
Everyone can't come with you to the top
The scariest, yet most thrilling feeling in the world is becoming addicted to someone.
Good things come to those who wait. But the best things come to those who WORK
I didn't come this far, to only come this far
[About growing fast on Instagram, making money aggressively] If you don't have a manager or an agent yet, contact the brands you want to work with directly. You get much more respect by being aggressive in this industry than sitting back waiting for things to happen for you. [2]
[Her Mantra for success] Make a blueprint of what you want to do. Make a big vision board of all the huge goals you wish to achieve, then break them down into smaller ones. [2]
[On social media success] Connect with the right people, be nice to everyone you work with, build solid working relationships, don't listen to haters, it's just white noise, cancel it out and have tunnel vision on your goals and dreams [2]
References