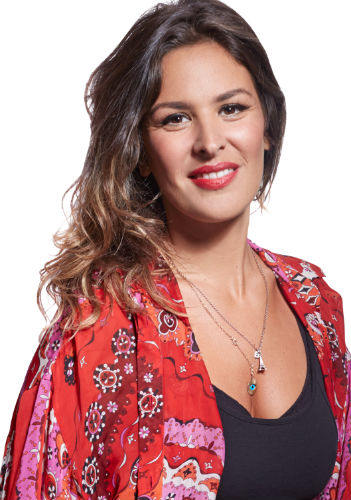 Lliana Bird
Date Of Birth
August 17, 1981
Age
42 years 3 months 14 days
Day of Birth
Monday
Place Of Birth
London, England, United Kingdom
Zodiac Sign
Leo
Professions
Writer ,

Radio Host

,

Philanthropist

, Actress
Nickname

Birdy

Other Name

Lliana Birdy
Personal Information
Residence

Highgate, London, United Kingdom

Religion
Judaism
Languages
French , Hebrew , English (With American, Australian and English Accents)
Star Sign
Leo
Nationality

British

Ethnicity
British
Complexion
White

Body Features & Measurements
Height

173 CM


5 Feet 8 Inches
Eye color
Brown
Hair color
Brown
Weight

62 KG


137 lbs

Shoe Size
7
Dress Size
10
Figure Measurements
36-29-38
Figure Type
Hourglass
Body Type
Slim

Education Qualifications
Education (Graduation)
BSc in Experimental Pscyhology (Bristol University)
Education
Trained Actors Temple (London)
Education (High School)
Godolphin & Latymer School
Alma Mater

Trained Actors Temple

Love, Romance, Marriage
Partner
Noel Fielding (2010-)
Boyfriend
Noel Fielding (2010-)
Career Information
Years Active
2009–
Favorites, Hobbies, Likes/ Dislikes
Hobby
Travelling
Favorite Food
Gefilte fish
Favorite TV show
Game of Thrones
Favorite Holiday
Halloween
Social Networks, Web links
Twitter Profile
Lliana Bird Twitter Profile
Instagram Profile
Lliana Bird Instagram Profile
Itunes Link
Lliana Bird Itunes Link
Contact
Contact(Phone)

0207-428 8400

Talent Agent
Polly Hill
More Information
Friend
Phoebe Barran
Net worth

$1 Million
Biography
Lliana Bird is a British actress, radio host, writer and philanthropist.
Relationships
Lliana Bird has been living with Noel Fielding- an English actor, artist, comedian, musician, tv host & presenter, writer since 2010, they started seeing each other in 2009.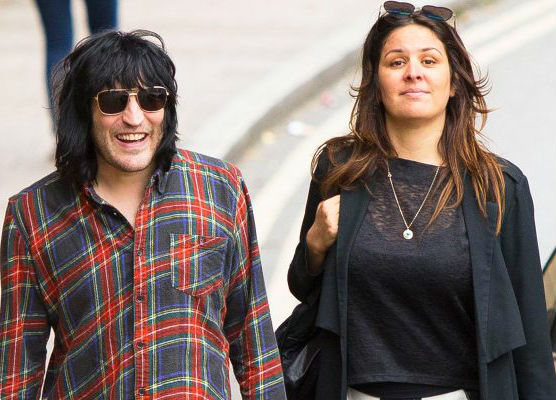 Image: Lliana Bird with Boyfriend
Career
She has worked at Radio X (previously XFM) as a radio presenter. She hosts the show 'Sunday evening show', and has hosted Saturday afternoon shows.
Her previous work experience includes- BBC 3, BBC 5, BBC London, Capital Radio, LBC(London Broadcasting Company), Virgin Radio, XFM.
Independents Day: She presented documentaries on individual record labels in 2010.
Geek Chic's Weird Science: Bird's weekly podcast were among the best of itunes 2014 collection. she makes science fun to learn.
On TV: Lliana often appears on TV shows as a guest, some of her appearances include shows on- BBC Breakfast, Sky News.
XFM TV: She hosted web programs of the radio's shows.
London Zoo: In 2014 she made a show on conservation of animals at the London Zoo.
BBC's Springwatch: She has appeared on the BBC show Springwatch as a guest, it is an annual show on the British wildlife during Spring.
Bird & Be: Director Phoebe Barran & Lliana Bird formed the group 'Bird & Be' in 2009, They performed The Tin Horizon by Orlando Wells as their debut production, which was received well by both critics and audience. 'The Duke in Darkness' another play by Orlando Wells (at Tabard Theatre, Turnham Green, London, W4) in 2013.
Team Disgusting: She has been a DJ at numerous festivals around the world with her all girls group named 'Team Disgusting'
Music expertise: She regularly discusses new music, music events, award functions on her radio show. She often invites bands to discuss music with them on air.
Voiceovers: She has worked as a voice artist for trailers and shows such as- MTV's Pretty Little Liars, Hell Cats
Interviewing: she frequently interviews comedians and musicians.
Drive time Show: She worked at Capital Radio as a contributor along with Lucio
Radio Ads: She has voiced radio ads for Marks & Spencers, Jongleurs Comedy Club, Blonde to Black Productions, Fired Up Productions, Secret Peter Productions, Skype, Veritas Comms and others
Writing
Lliana has written many articles for 'Huffington Post UK', you can read her articles here.
The Mice Who Sing For Sex: And Other Weird Tales from the World of Science: She released her first book on 6 Oct 2016, it was co-written with Dr Jack Lewis. It was inspired from her- Geek Chic's Weird Science episodes. Interesting stories of the book cover animals of ocean like sharks, jellyfish to mice.
Acting
Fiddler on the Roof: She has performed in the musical 'Fiddler on the Roof' (at the Lyric Theatre).
Her previous works include- Boom bang-a-bang, The Christmas Cock-up.
She has worked at theaters like- Etcetera Theatre, Lyric Theatre, The Christmas Cock-up.
The Mighty Boosh: She has appeared on the British comedy television show created by Julian Barratt & Noel Fielding. It also starred Michael Fielding, Rich Fulcher, Dave Brown.
Noel Fielding's Luxury Comedy: she has appeared on Noel Fielding's surreal new comedy series in 2 seasons in guest roles.
Treasure Quest: She hosted a weekly Sunday show on Treasure hunt games
Outside the Box: She has appeared as the host on the TV series
Philanthropy
The Kindly Collective: An organization that funds and supports projects with big hearts & little voice, they help- women, children & animals in particular. The purpose of the group is to "create & build kindness in others". They connect people who want to help people with those who need help. She co-founded it in 2017.
Help Refugees: She works with "Help refugees" an organization that helps the refugees settle and find work in the countries they are settled, currently they are working with Syrian refugees. She is the co-founder of the group. The organization won NESTA's New Radicals award, as one of the top 50 radical thinking individual/ organizations of UK which are changing the country for good. Liberty human rights organization gave her 'Jo Cox, More in Common' award for her works. Foreign Policy magazine listed them among the Global Thinkers of 2016.
London Peace Talks: she hosted discussion on promoting peace & inclusivity among different sections of the society for the sake of harmonious living.
Interesting Facts
She has been acting on stage since she was just 3 years old.
David Attenborough Spoof: She has a natural husky voice, however she is known to vary her accent as needed, she made a spoof documentary in the voice of the popular documentary artist David Attenborough.
Audio books: She works on audio books, her acting and voiceover experience lends her the variation needed to make her audiobooks very good
Accent Variations: She can do very good in American(many sub accents), Australian, British, French, German, Hebrew, Irish accents.
Variety of skills: She has worked on Ads, Audio books, business videos, cartoon voices, documentary videos, educational videos, movies & trailers, musical videos, online podcasting, radio (obviously), TV, telephone voices, video game characters
Good student: She had been a good student all throughout her school career with straight As in her grades)
She is an amateur painter as well as a clay crafts enthusiast.
She has a pup whom she calls honey bear.
She is the god mother of one of her friend's (Casperoonis) daughter.
She worked with 'Topos' to help the victims of Mexico earth quake.
Quotes
You Don't Need Permission to Help Others.
What a piece of s**t Trump is (On his attempt to squash the bill that makes it illegal to import African hunted animal parts (tusks, bones etc.) to USA)
Sofas are the greatest inventions
If everyone outraged spent the same time they spend on ranting into volunteering for charity the world would be a better place