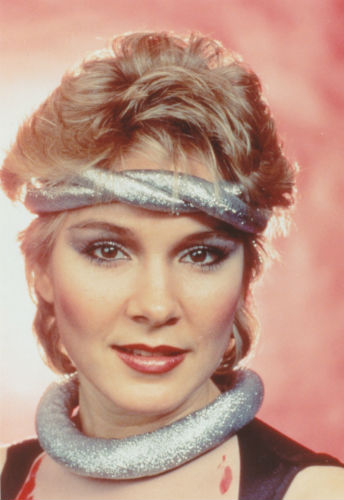 Cynthia Rhodes
Date Of Birth
November 21, 1956
Age
66 years 2 months 13 days
Day of Birth
Wednesday
Place Of Birth
Nashville, Tennessee, United States
Zodiac Sign
Scorpio
Professions

Dancer

, Singer , Actress
Full Name

Cynthia L. Rhodes

Other Name

Cynthia Marx
Personal Information
Residence

Highland Park, Chicago, Illinois, United States

Religion
Christianity (Baptist)
Language
English
Star Sign
Scorpio
Nationality
American
Ethnicity
Caucasian
Complexion
White

Body Features & Measurements
Height

170 CM


5 Feet 7 Inches
Eye color
Green
Hair color
Blonde
Weight

55 KG


121 lbs

Figure Type
Hourglass
Body Type
Slim
Family Information
Father

Carlyle Rhodes

Mother

Grice Rhodes

Sons
Lucas Connor Marx (born on 14th September 1992)
Brandon Caleb Marx (born on 11th September 1990)
Jesse Taylor Marx (born on 4th January 1994)
Father In-Law
Dick Marx (Ex; jazz musician)
Mother In-Law
Ruth Guildoo (Ex; singer)

Education Qualifications
Education (High School)
Glencliff High School (Nashville, Tennessee; class of 1970s)
Love, Romance, Marriage
Husband
Richard Marx (singer, songwriter, musician; married in 1989, divorced in 2014)
Career Information
Debut (Movie)
Xanadu (1980)
Years Active
1970-
Debut (TV)
Music Hall America
More Information
Net worth

$5 Million
Biography
Cynthia Rhodes is an American actress, dancer and singer. She was born on 21st November 1956 in Nashville, Tennessee.
She is popular for her dance themed movies like- Staying Alive (1983) (directed by Sylvester Stallone starring John Travolta, Finola Hughes), Flashdance(1983) (romantic drama directed by Adrian Lyne starring Jennifer Beals, Michael Nouri), Dirty Dancing (1987) (Directed by Emile Ardolino, starring Patrick Swayze Jennifer Grey)
Cynthia Rhodes & Richard Marx Marriage: Cynthia Rhodes & Richard Marx met in 1983 when Richard joined the music department of the movie 'Staying Alive', she was already working in the movie. They started seeing each other and got married on January 8, 1989. She is 7 years older than him. Cynthia appeared in Richard's music video 'Don't Mean Nothing'.
The couple have three sons together. Brandon Marx (born in 1990), Lucas Marx(born in 1992), Jesse Marx(born in 1994), she took voluntary break from the industry to take care of her sons. the couple separated in July 2013 and divorced in April 2014.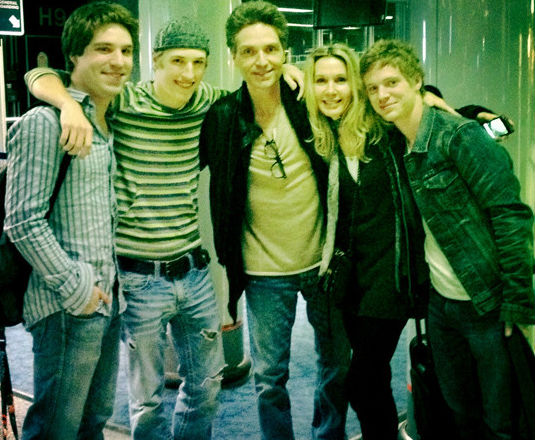 Image: Cynthia Rhodes Family: Husband & Sons
Career
Movies
Cynthia Rhodes's career in movie started with Xanadu (1980)- a romantic musical fantasy by Robert Greenwald starring Olivia Newton-John, Gene Kelly, Michael Beck.
She appeared as Tina Tech in Romantic musical drama Flashdance(1983) which also starred Jennifer Beals, Michael Nouri.
She appeared in Sylvester Stallone's dance film Staying Alive(1983) opposite John Travolta and Finola Hughes.
Her next role was as Thompson in the movie Runaway(1984), a science fiction action thriller directed by Michael Crichton, starring- Tom Selleck, Gene Simmons.
She is believed to have acted in the movie Flying(1986) in an uncredited role.
Later came her biggest role as Penny Johnson in romantic dance drama- Dirty Dancing(1987), a super hit movie of the generation with Patrick Swayze, Jennifer Grey, Jerry Orbach in the cast.
She appeared in Curse of the Crystal Eye(1991) as Vickie Phillips, it was directed by Joe Tornatore and cast Jameson Parker, Mike Lane in the lead.
TV : She has appeared in TV series- Music Hall America as Even Dozen, Fantasy Island as Merlise.
She has appeared in other videos like- Toto: Rosanna(1982), The Tubes: Tubes Video(1982), Don't Mean Nothing(1987) (with her then boyfriend & future husband Richard Marx), Prime Cuts(1984), Bee Gees: The Woman in You.
Performer: She has also performed in soundtracks like 'Let The Love Begin' (Hot Splash-1988), 'Love Theme' (The Devil Wears White- 1986), 'Hope We Never Change' and others (Staying Alive-1983)
Song Writer: In 2002 she co-wrote the jazz track- Perfect Day with her husband Richard Marx
Cynthia Rhodes Interesting Facts
Cynthia started her career as a signer & dancer at quite an young age, she was studying high school at that time, she was 17 at the time of beginning of her professional career.
As a kid she always wanted to be a performer- A singer, dancer and an actor.
She was training to be a gymnast in her youth, she would train for about 6 hours a day. She has won over 30 medals in the state level gymnastic competitions.
She was raised in a religious family, she has refused roles which involved nudity. Her parents lived together for 65 years, their value system has had deep impression on Cynthia. In times of difficulty she would ask herself- 'What would my parents want me to do'
She rejected an offer to pose for playboy magazine. She has been discussed in some of the articles of playboy though.
She used to be a singer for the pop musical band- Animotion. For which she has performed in tracks like- 'Calling It Love', 'Room To Move'.
She was a presenter at the 45th Annual Golden Globe Awards.
Her former husband Richard and three sons wrote and sang a song dedicated to her, 'Thank you Mama'
In late 2014 Richard Marx released album titled- 'Beautiful Goodbye', some speculated it could be about his divorce with Cynthia, the album was about Love and seduction.
Sylvester Stallone on Cynthia- 'She would rather retire than do things that embarrass her parents'.
Her former husband Richard Marx on her- 'There's not a finer human being than her. I'm very grateful that we were together all these years to share her company'
she chose to be a full time mom, she has zero regrets about quitting acting.
Cynthia Rhodes Quotes
I have moral values that I want to live up to
Kill bad people with kindness
Do not look at negatives at difficult times, look at what positives take us out of difficulties.