Biography
Jay Hernandez is an American TV & movie actor. He was born on 20th February, 1978 in Montebello, California, United States to Isis Maldonado(mother)- an accountant & Javier Hernandez Sr.(father)- a mechanic.
His parents are 3rd generation Mexican immigrants, he has three siblings. Two older brothers- Michael Hernandez & Gabriel Hernandez and a younger sister named- Amelia Hernandez.
Jay Hernandez & Daniella Deutscher: Jay met Daniella when he was 14 year old, she was 17 year old at that time. Jay & Daniella acted together in the teen sitcom Hang Time, she played the main role of Julie Connor, where he appeared 4th season onwards in the role of Antonio Lopez. The couple married in 2006.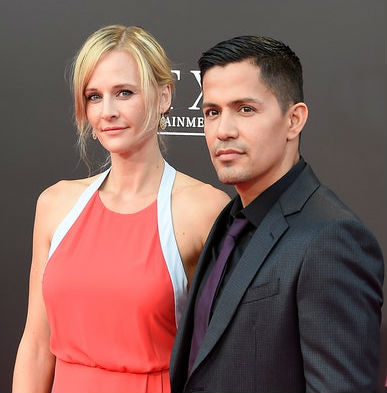 Image: Jay Hernandez with wife Daniella Deutscher
Jay Hernandez: Career
When Jay Hernandez had just finished his high school and was living with his parents on their 10th floor house, he was approached by Talent manager Howard Tyner to become an actor, Jay was 18 at that time. Howard impressed by the youngster got him to join an acting school. From there on Jay's career started in Hollywood. Jay became a sensation after Crazy/ Beautiful, Howard Tyner who had been a great influence on him sadly passed away just about that time.
Jay Hernandez: Interesting Facts
For his role as El Diablo in Suicide Squad Jay Hernandez had to Sacrifice his Eyebrows.
Awards: Awards & Nominations: Jay has been nominated for awards such as teen Choice Awards, ALMA Awards, Fangoria Chainsaw Awards, for movies such as- Hostel, Crazy/Beautiful.
Commercials: He has appeared in commercials such as Gap (Down on Khaki Street).
Jay Played for stars team at MTV's Rock and Jock (2002).
Education (Graduation): He studied technology at the Don Bosco Technical Institute. Actor Frank Miranda also studied in the same institution.
His first modeling act was only aired in Japan.
He had never played baseball until he was cast as a baseball player in The Rookie(2001).
For his role as Port officer in the movie World Trade Center (2006), Jay spent his time with the real officers researching the job in depth.
He has both cops & gangsters in his extended family, that has opened him to an experience he needed to be in the acting.
He loves pets and has a pet dog named Donner.
Jay Hernandez: Quotes
We lay these expectations on women, you know we have lot of societal expectations on women, women do have lot of things on their plate; they have to raise kids, raise family, there is a price to pay.
I literally had men come up to me and High five, they had their girlfriends making out with them for the first time because you know they were scared to watch the movie (Hostel) and had to sit very tight to not be afraid.
When I first started acting it was strange
It was cool to play a lead character that is the first Latin/ Hispanic character being a Latino myself.
Cops are criticized a lot these days, they of course do many wrong things, but there is lot of good stuff they do that goes unnoticed.
(His Twitter bio on himself) Misanthropist who loves people and is on an endless search for validation through social media.
The Trump family represents the worst of what America has to offer (Comment on a Trump family posing with the hunted animal)
Pharma companies need to be held accountable for profiteering off Americans like street corner hustlers.
Jay Hernandez: Photos, Pictures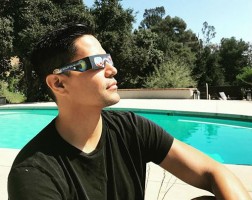 Jay Hernandez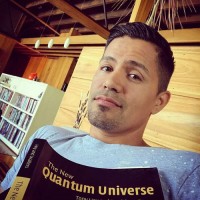 Jay Hernandez

Jay Hernandez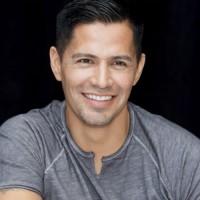 Jay Hernandez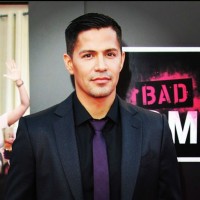 Jay Hernandez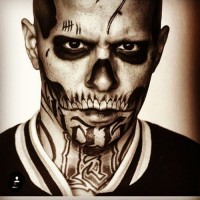 Jay Hernandez as El Diablo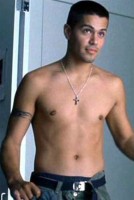 Jay Hernandez shirtless pics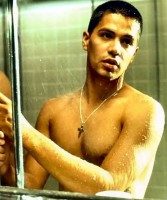 Jay Hernandez shirtless pics