Biography
Jay Hernandez is an American TV & movie actor. He was born on 20th February, 1978 in Montebello, California, United States to Isis Maldonado(mother)- an accountant & Javier Hernandez Sr.(father)- a mechanic.
His parents are 3rd generation Mexican immigrants, he has three siblings. Two older brothers- Michael Hernandez & Gabriel Hernandez and a younger sister named- Amelia Hernandez.
Jay Hernandez & Daniella Deutscher: Jay met Daniella when he was 14 year old, she was 17 year old at that time. Jay & Daniella acted together in the teen sitcom Hang Time, she played the main role of Julie Connor, where he appeared 4th season onwards in the role of Antonio Lopez. The couple married in 2006.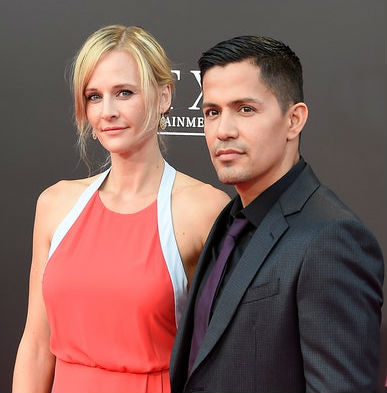 Image: Jay Hernandez with wife Daniella Deutscher
Jay Hernandez: Career
When Jay Hernandez had just finished his high school and was living with his parents on their 10th floor house, he was approached by Talent manager Howard Tyner to become an actor, Jay was 18 at that time. Howard impressed by the youngster got him to join an acting school. From there on Jay's career started in Hollywood. Jay became a sensation after Crazy/ Beautiful, Howard Tyner who had been a great influence on him sadly passed away just about that time.
Jay Hernandez: Interesting Facts
For his role as El Diablo in Suicide Squad Jay Hernandez had to Sacrifice his Eyebrows.
Awards: Awards & Nominations: Jay has been nominated for awards such as teen Choice Awards, ALMA Awards, Fangoria Chainsaw Awards, for movies such as- Hostel, Crazy/Beautiful.
Commercials: He has appeared in commercials such as Gap (Down on Khaki Street).
Jay Played for stars team at MTV's Rock and Jock (2002).
Education (Graduation): He studied technology at the Don Bosco Technical Institute. Actor Frank Miranda also studied in the same institution.
His first modeling act was only aired in Japan.
He had never played baseball until he was cast as a baseball player in The Rookie(2001).
For his role as Port officer in the movie World Trade Center (2006), Jay spent his time with the real officers researching the job in depth.
He has both cops & gangsters in his extended family, that has opened him to an experience he needed to be in the acting.
He loves pets and has a pet dog named Donner.
Jay Hernandez: Quotes
We lay these expectations on women, you know we have lot of societal expectations on women, women do have lot of things on their plate; they have to raise kids, raise family, there is a price to pay.
I literally had men come up to me and High five, they had their girlfriends making out with them for the first time because you know they were scared to watch the movie (Hostel) and had to sit very tight to not be afraid.
When I first started acting it was strange
It was cool to play a lead character that is the first Latin/ Hispanic character being a Latino myself.
Cops are criticized a lot these days, they of course do many wrong things, but there is lot of good stuff they do that goes unnoticed.
(His Twitter bio on himself) Misanthropist who loves people and is on an endless search for validation through social media.
The Trump family represents the worst of what America has to offer (Comment on a Trump family posing with the hunted animal)
Pharma companies need to be held accountable for profiteering off Americans like street corner hustlers.
Filmography
Movies
Living the Life(2000): he played the character Kikicho in the Crime Drama Directed by Alex Munoz with actors Katrina Gibson, Jay Hernandez, Melida Prado playing the main roles. It was Created by Lynne Ewing.
Joy Ride(2001): he played the character- Marine in the Mystery Thriller Directed by John Dahl starring Steve Zahn, Paul Walker, Leelee Sobieski in the lead.
Crazy/Beautiful(2001): Jay played the lead role of Carlos Nunez in the Romantic Drama by John Stockwell with Kirsten Dunst, Bruce Davison playing the lead roles along with him.
The Rookie(2002): he was Joaquin Campos, a baseball player in the Sports Movie Directed by John Lee Hancock. Dennis Quaid played the lead character in this biographical drama.
Torque(2004): he played 'Dalton' in the Action Comedy Directed by Joseph Kahn with Martin Henderson, Ice Cube, Monet Mazur playing the main roles.
Ladder 49(2004): he played the role of Keith Perez in the Action Drama Directed by Jay Russell, starring Joaquin Phoenix, John Travolta, Jacinda Barrett in the cast.
Friday Night Lights(2004): she played Brian Chavez in the Sports Drama Directed by Peter Berg starring Billy Bob Thornton, Derek Luke in the lead with Jay Hernandez.
Nomad: The Warrior(2005): he played Erali in the War Movie Directed by Sergei Bodrov & Ivan Passer with actors Kuno Becker, Jason Scott Lee & Jay Hernandez in the lead.
Hostel(2005): he played Paxton in the Horror Movie Directed by Eli Roth with Jay Hernandez playing one of the lead roles along with Derek Richardson, Eythor Gudjonsson in the cast. This is one of the most known works of Jay.
World Trade Center(2006): he played Dominick Pezzulo in the Drama Movie Directed by Oliver Stone with Nicolas Cage, Michael Peña, Maria Bello in the lead.
Hostel: Part II(2007): he continued the role of Paxton in the sequel of the Horror Thriller by Eli Roth. Lauren German, Heather Matarazzo, Bijou Phillips were in the lead.
Live!(2007): he played Pablo in the Drama Movie Directed by Bill Guttentag with Eva Mendes, David Krumholtz, Rob Brown in the main.
Lakeview Terrace(2008): he played Javier Villareal in the Crime Drama by Neil LaBute with Samuel Jackson, Patrick Wilson, Kerry Washington in the lead.
American Son(2008): she played the role of Junior Morales in the War Drama Directed by Neil Abramson with Nick Cannon, Matt Sigloch, Dotan Baer.
Quarantine(2008): he played the character Jake in the Horror Thriller by John Erick Dowdle with actors Jennifer Carpenter, Steve Harris.
Nothing Like the Holidays(2008): he portrayed Ozzy in the Comedy Drama Directed by Alfredo Rodriguez de Villa with actors John Leguizamo, Freddy Rodríguez, Debra Messing in the cast.
Body Politic(2009): he played Ben in the TV Drama Movie Directed by Scott Winant with Jay Hernandez, Minka Kelly, Gabrielle Union in the lead.
Takers(2010): he was Eddie Hatcher in the Action Thriller Movie by John Luessenhop with stars Chris Brown, Hayden Christensen, Matt Dillon in the cast.
Gimme Shelter(2010): he played Paul O'Brian in the TV Drama Directed by Christopher Chulack with the cast of Michael Beach, John Harrington Bland, Christa Beth Campbell.
LOL(2012): he played James in the Comedy Drama Directed by Lisa Azuelos with Miley Cyrus, Douglas Booth, Ashley Greene in the main roles
Trooper(2013): he played Carlos Coto in the TV Drama Directed by Craig Gillespie with actors Timothée Chalamet, Jay Hernandez, Mira Sorvino
Max(2015): he portrayed Sergeant Reyes in the Adventure Drama Directed by Boaz Yakin starring Thomas Haden Church, Josh Wiggins, Luke Kleintank.
The Night Is Young(2015): he played the role of Dean in the Comedy Movie Directed by Dave Hill & Matt Jones with actors Matt Jones, Dave Hill, Kelen Coleman in playing the main roles
Suicide Squad(2016): he played the gangster character Diablo in the Action Fantasy Movie Directed & created by David Ayer with- Will Smith, Jared Leto, Margot Robbie.
Bad Moms(2016): he acted as Jessie Harkness in the Comedy Movie Directed & produced by Jon Lucas & Scott Moore ith stars Mila Kunis, Kathryn Hahn, Kristen Bell in the lead cast.
Bright(2017): he stars in the Netflix Crime Fantasy Directed by David Ayer with Will Smith, Joel Edgerton, Noomi Rapace
A Bad Moms Christmas(2017): he played Jessie in the Adventure Comedy Produced & Directed by Jon Lucas & Scott Moore, it stars Mila Kunis, Kristen Bell, Kathryn Hahn.
Double Dutchess: Seeing Double(2017): he played Jimmy Rojas in the Musical Directed by Bruno Ilogti & Alek Keshishian featuring Fergie, Alessandra Ambrosio, Devon Aoki
Beneath Us(2018): he has produced the Horror Thriller Directed by Max Pachman with Lynn Collins, Rigo Sanchez, Josue Aguirre.
You're Not Alone(2018): he has produced the Horror movie Directed by Eduardo Rodriguez, starring Katia Winter, Julee Cerda, Richard Bekins.
TV Series
Hang Time(1998): he played 'Antonio Lopez' in the Comedy Series that included Daniella Deutscher(who married Jay in 2006), Megan Parlen, Adam Frost in the lead.
USA High(1999): he acted as Jose in the Comedy Series with the cast of Josh Holland, Elena Lyons, Thomas Magiar.
Undressed(1999): he was Eddie in the Comedy Drama starring Serah D'Laine, Gina May, Bree Turner.
One World(2000): he played the role of Octavio in the Comedy Series starring Bryan Kirkwood, Arroyn Lloyd, Harvey Silver in the lead cast. The show was created by Robert Tarlow.
American Family(2002): he portrayed Cisco Gonzalez in the Family Drama with stars- Kurt Caceres, Edward James Olmos, Patricia Velasquez.
Six Degrees(2006): he played- Carlos Green in the TV Series with him playing the main role with Bridget Moynahan, Erika Christensen. He has had a recurring role in the series with about 14 episodes.
Last Resort(2012): he played Paul Wells in the Action Drama starring Andre Braugher, Scott Speedman, Daisy Betts. The show was Created by Karl Gajdusek, Shawn Ryan.
Nashville(2013): he was Dante Rivas in the Romance Drama starring Hayden Panettiere, Clare Bowen, Charles Esten.
Ghost Ghirls(2013): he played the role of Agent Sanchez in the Comedy Series starring Maria Blasucci, Amanda Lund & Allan McLeod in the lead.
Gang Related(2014): he played the character Daniel Acosta in the Action Drama Series with the cast Ramon Rodriguez, Jay Hernandez, RZA in the lead.
The Expanse(2015): he portrayed Dimitri Havelock in the Sci-Fi Drama starring Cas Anvar, Wes Chatham, Dominique Tipper.
Scandal(2017): Jay played Curtis Pryce in the Drama Thriller created by Shonda Rhimes with
Kerry Washington, Guillermo Díaz, Katie Lowes.
TV show
The Sharon Osbourne Show: Jay appeared on Sharon's show in 2004.
Tinseltown TV(2004): he appeared on the show in 2004.
Last Call with Carson Daly(2006): Jay appeared on the Talk-Show hosted by Carson Daly.
Up Close with Carrie Keagan(2008): He appeared on the show hosted by Carrie Keagan in 2008.
He attended 'The Queen Latifah Show' in 2014.
Video, Documentaries, Short movies
Carlito's Way: Rise to Power(2005): he played Carlito Brigante in the Crime Drama by Michael Bregman with Mario Van Peebles, Luis Guzmán.
Karas: The Prophecy(2005): he voiced the character Nue in the English version of the Animation Video Directed by Kei'ichi Sato & Hiroshi Yamazaki.
Carlito's Way: Rise to Power - Making of Documentary(2005): Jay appeared in the documentary.
Hostel Dissected(2006): a documentary video on Jay's hit movie 'Hostel'
Karas: The Revelation(2007): he voiced the character Nue in the English version of the Animation Fantasy Directed by Kei'ichi Sato.
Hostel Part II: The Next Level(2007): aDocumentary Video by Gabriel Roth on the second part of Hostel.
A Light in the Darkness(2009): he appeared in the Short Video documentary.
The Great Gatsby in Five Minutes(2011): he played Jay Gatsby, the lead character in the Short Drama by Michael Almereyda with James Benning, Jay Hernandez, Kristin Malko.
Fergie: Save It Till Morning(2017): he played the role of Jimmy Rojas in the Short Video Directed by Alek Keshishian with Fergie & himself in the lead cast.
Jay Hernandez: Photos, Pictures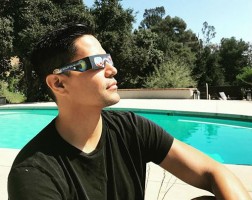 Jay Hernandez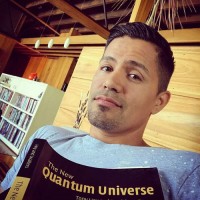 Jay Hernandez

Jay Hernandez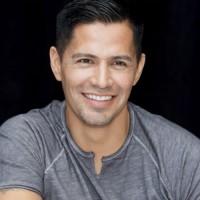 Jay Hernandez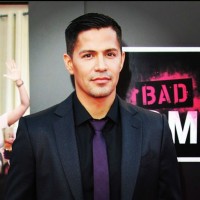 Jay Hernandez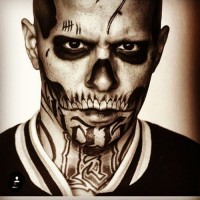 Jay Hernandez as El Diablo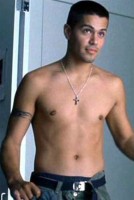 Jay Hernandez shirtless pics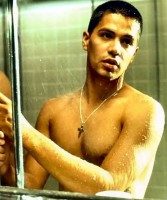 Jay Hernandez shirtless pics