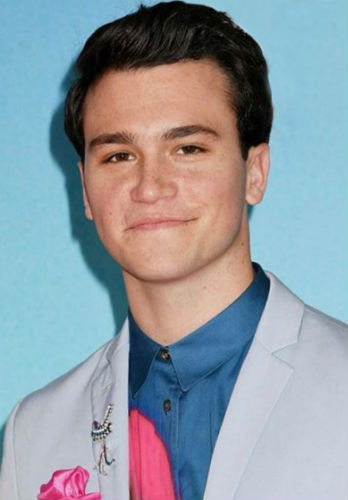 Kalama Epstein
Date Of Birth
May 5, 2000
Age
23 years 6 months 26 days
Day of Birth
Friday
Place Of Birth
Oahu, Hawaii, United States
Zodiac Sign
Taurus
Professions
Actor ,

Director

, Writer
Personal Information
Residence

Los Angeles, California, United States

Religion
Judaism
Language
English
Nationality
American
Ethnicity
White
Complexion
White
Famous For
No Good Nick

Body Features & Measurements
Height
173 (2019) CM
5 Feet 8 Inches
Eye color
Brown
Hair color
Black
Weight
64 (2019) KG
141 lbs

Shoe Size
10
Dress Size
4
Body Type
Athletic
Family Information
Father

Dan Epstein

Mother

Kendra Porter Epstein

Sisters

Kulani Epstein




Dallas Epstein

Grandfathers
Martin Epstein (PAternal)
Merwin Price Porter (Maternal)
Grandmother
Kulani Helyn Fernandez (Maternal)
Relative
Margaret Nearing (Great Grand Aunt)
Great Grandfathers
E.K. Fernandez (Maternal; Hawaiian Entertainer)
Charles Epstein
Great-grandmother
Rose Nearing (Maternal)

Love, Romance, Marriage
Girlfriend
Daniela Leon
Career Information
Years Active
2001-
Debut(Short movie)
The Kid
Debut (TV series)
Baywatch (as a baby) , Hawaii 5-0 (as a youth)
Favorites, Hobbies, Likes/ Dislikes
Hobbies
body-boarding
Snowboarding
travellign
photography
body-surfing
Ice skating
Favorite Actor
Tom Cruise
Favorite Actresses
Jennifer Lawrence
Adeline Rudolph
Favorite Foods
Pizza
Hamburger
Favorite Colors
White
Black
Favorite Musician
Hans Zimmer
Favorite Directors
Christopher Nolan
Ari Aster (of Hereditary fame)
Julia Ducournau (of RAW fame)
Favorite Drink
Juice
Favorite Country
Switzerland
Favorite Cuisine
Italian
Likes
I Think You Should Leave with Tim Robinson (Netflix series)
Donuts
Favorite Character
Michael Scott (played by Steve Carell)
Favorite City
London
Favorite Beverage
Coffee
Favorite Restaurant
Grill 'Em All
Favorite Video Game
Dungeons & Dragons
Favorite TV Series
Game of Thrones
Influences
Gareth Evans (Director)
Christoph Waltz (Actor)
Robert Eggers (Director)
Edgar Wright (Director)
Jeremy Saulnier (Director)
Stanley Kubrick (Director)
Quentin Tarantino (Director)
Christopher Nolan (Director)
Adam Wingard (Director)
Christian Bale (Actor)
Heath Ledger (Actor)
Keith Buckley (Musician)
Tom Hardy (English Actor)
Oscar Isaac (American actor)
Favorite Dish
Mozzarella
Social Networks, Web links
Twitter Profile
Kalama Epstein Twitter Profile
Instagram Profile
Kalama Epstein Instagram Profile
More Information
Friends
Kyle Heyman
Jack Murnin (youtuber)
Hayden Byerly
Natalie Mandoyan
Jake Davidson
Net worth
$500-$1 Million (2019)
Instruments
Ukulele
Biography
Kalama Epstein is an American Actor, Director, Writer. Kalama is known for Jeremy in No Good Nick, Noah in The Fosters, Billy Davis in Under the Blood-Red Sun(2014), Kyle in Bella and the Bulldogs(2015), David Adelman in Liberty Crossing among other roles.
Kalama Epstein was born on 5th May 2000 in Oahu, Hawaii, United States to Kendra Porter Epstein(Mother) & Dan Epstein(Father).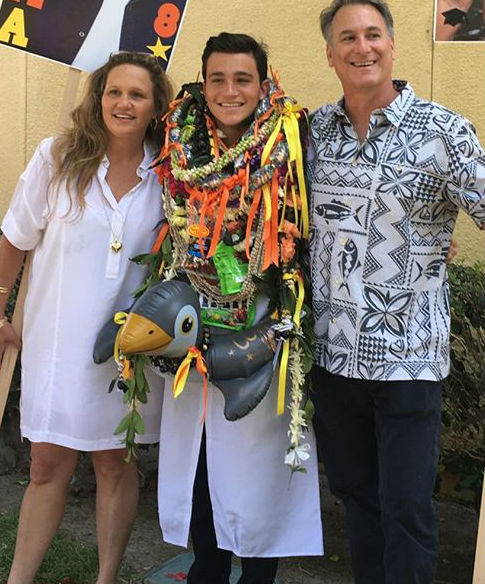 Image: Kalama Epstein with parents- Kendra Porter Epstein & Dan Epstein
He is the last of the 3 children of his parents. He has 2 elder sisters -Dallas Epstein & Kulani Epstein.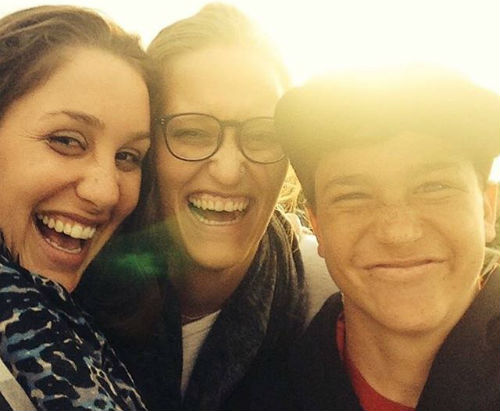 Image: Kalama Epstein with sisters- Dallas & Kulani
Is Daniela Leon Kalama's girlfriend?: On February 25th of 2019 Kalama wrote "happy valentine's day to my best friend and love, Valentine Leon❤️ today is your day! Because your name is valentine! Or at least I think it is... oh sh-" and published pictures of himself with Daniela Leon, the duo were intimately kissing in one of the pics too, that leaves no doubt that the two are dating. (He also went Ice Skating with her) They have been together from late 2016.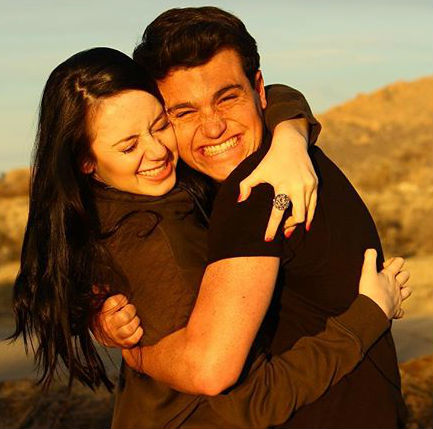 Image: Kalama Epstein with his girlfriend Daniela Leon
Facts & Trivia
Kalama: His first name Kalama comes from the Hawaiian language, it means 'flaming torch'. He belongs to the royal Hawaiian family- Ali'i.
Ethnicity: He is of Russian (Jew) & Polish (jew) descent from his father's side. His mother is of English, Norwegian, Native Hawaiian and Welsh descent
The beginning: Kalama started acting and modelling as a baby, he comes form the family of performers. His father is a great fan of arts, he took his children to theatre/ movies every week, he got to watch movies very frequently, it motivated him to become an artist.
The director: At the age of 7 kalama realized he wanted to become a director. He would practice shooting short movies with his cousins, Kalama has been quite interested in the creative side of things.
Silence!: Kalama wrote, directed, edited, acted in the 2018 short movie
TV shows: Kalama has appeared in TV shows such as Red Carpet Report, Hollywood Today Live, Piper's Picks TV, Piper's QUICK Picks. He was part of TV shows such as Maker Shack Agency(Amazon Studios), Dead time Stories(the Nickelodeon),.Crazy Ex-Girlfriend, Bella and the Bulldogs, Dog with a Blog, The Fosters..
The Kid (2013): Kalama played the main role in the 2013 short drama directed by Sean Brosnan. The movie won the Best short film award at the Louisville's International Festival and the breakthrough director award at the Hollywood Reel independent Film Festival
Love for the ocean: Kalama loves things related to ocean, he is into body-surfing & body-boarding
Is Kalama Epstein Gay? Kalama plays a gay role in 'The Fosters' , some suspect he is a gay, he seems to have had girlfriends in the past, he is most likely a straight man
He wants to become a film maker in the future
Avante magazine cover: Avante magazine featured him on their cover in the March 2019 edition
He likes nature & animals
He calls himself Jeremy Neutron, a name inspired by his character Jeremy in 'No Good Nick' and the character Jimmy Neutron from the animation movie 'Jimmy Neutron'
He often eats at 'Son Of a Bun', he likes burgers there.
He supported the 'March for our lives' movement
He likes playing with Legos, he finished a 1,416 piece Lego Star Destroyer set once.
He likes burgers at GRILL 'EM ALL
He likes video games & comic books. He prefers console gaming against PC. Likes to watch comic book based movies.
Kalama considers director Christopher Nolan to be the biggest reason for falling in love with cinema.
Music lover: He was exposed to classics as a kid, as started liking heavy music as a youth, he calls himself a 'raging metal head' now. He likes listening to music scores as well as rap music. 'I love music in general' says Kalama.
Secret of his fitness: Kalama was into Parkour & Free Running in his younger days, he goes body boarding and body-surfing in his free time.
Binge watching Netflix shows with his girlfriend is one of his hobbies
Kalama seems to have deleted all his past tweets, the only remaining tweet, which is also his pinned tweet reads '#LoveIsLove'
Doesn't like Trump much.
His username on Xbox One is- Imperator Llama
Epstein Quotes
[About his Gay role as Noah] I have gotten a lot of messages from kids saying they have never seen this before, and this character is really helping them. Which is very heartwarming and incredible
you can put the onion rings on the underwear, but you can't put the underwear on the onion rings. well you can. It would just be weirder than putting onion rings on underwear.
[About struggles as an actor] It is really the constant NOs and disappointment you have to battle
[About family support] I am very fortunate enough to have an incredibly supportive family and incredibly supportive friends, and I would not be here if not for them.
[About his time in Hawaii as a child] It's a childhood I would never trade for anything else.
Find yourself someone who has the same passion for fried Mozzarella as you
Sources: