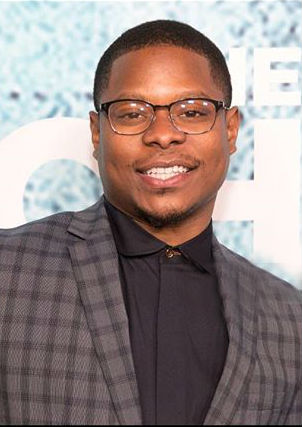 Jason Mitchell
| | |
| --- | --- |
| Date Of Birth | January 5, 1987 |
| Age | 36 years 10 months 26 days |
| Day of Birth | Monday |
| Place Of Birth | New Orleans, Louisiana, United States |
| Zodiac Sign | Capricorn |
| Profession | Actor |
Personal Information
Residence

Los Angeles, California, United States

Religion
Christianity
Language
English
Nationality
American
Ethnicities
African American , Black
Complexion
Black
Trademarks
deep voice , Bald head , Short

Body Features & Measurements
Height

169 CM


5 Feet 7 Inches
Hair color
Black
Weight

78 KG


172 lbs

Shoe Size
8
Dress Size
4
Tattoos
Wolf (on stomach)
chest
Body Type
Average
Family Information
Aunt
Anna

Education Qualifications
Education (High School)
Alcee Fortier High School
Alma Mater

DeVry University

Love, Romance, Marriage
Girlfriend
Mary J. Blige (Signer and songwriter; 2017-)
Career Information
Debut (Movie)
Texas Killing Fields
Years Active
2011–
Debut(Short movie)
Take Flight - The New York Times
Debut (TV series)
Major Crimes
Favorites, Hobbies, Likes/ Dislikes
Hobby
Travelling
Favorite Foods
Gumbo (Favorite New Orleans dish)
Turkey sandwich
Favorite Color
Black
Favorite Movie
Teenage Mutant Ninja Turtles
Favorite Music Band
Bone Thugs-n-Harmony
Favorite City
Dubai
Social Networks, Web links
Facebook Profile
Jason Mitchell Facebook Profile
Twitter Profile
Jason Mitchell Twitter Profile
Instagram Profile
Jason Mitchell Instagram Profile
Tumblr Site
Jason Mitchell Tumblr Site
Snapchat
mrjasonmitchell
Contact
Contact (Email)

jasonmitchellactor@gmail.com

More Information
Teacher
Jaqueline Fleming
Net worth

$100,000-$1 Million
Biography
Jason Mitchell is an American actor mostly known for playing 'Eazy-E' in Straight Outta Compton (2015). Some of the roles he is popular for are- Brandon Johnson in 'The Chi', Ronsel Jackson in Mudbound(2017), Carl in Detroit(2017), Mills in Kong: Skull Island(2017), Henry in 'The Mustang', Tyler in 'Tyrel', PJ in Barry , Cordell in 'Vincent N Roxxy', Bud in 'Keanu', Walter in 'Contraband' among others.
Jason Mitchell was born on 5th January 1987 in New Orleans, Louisiana, United States. Jason and his siblings were raised by their mother, the family moved to places as the mother who worked in the military had to move places, family settled in the New Orleans (hometown of his mother) finally. Jason finished his High School in the New Orleans. When Jason was in the college his family lost their property to Katrina hurricane.
Education:
High School: Jason studied at the Alcee Fortier High School, he was elected Mister Freshman in the first year of his High school. He was a class clown, rapper, track sprinter, footballer among other things at school. He was also the 'Mister Sophomore', 'Mister junior' & homecoming King at the school without ever having to ask for it. School had a $700 fee for those running for homecoming king, but for Jason they waived it off. His school has the reputation of being one of the worst in the state
DeVry University: After leaving New Orleans Jason moved to Austin where he graduated in Visual Design from DeVry University
Love life:
Jason is dating signer and writer Mary J. Blige, the couple met during 'Mudbound' project. She is 16 years older to him.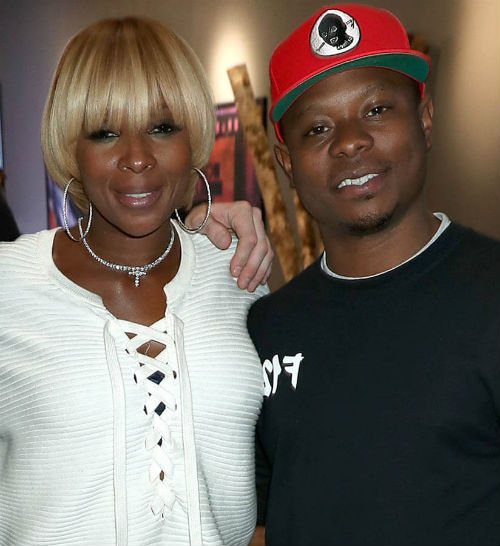 Image: Jason Mitchell with girlfriend Mary J. Blige
Jason has two daughters, he calls them Royce and Cuppie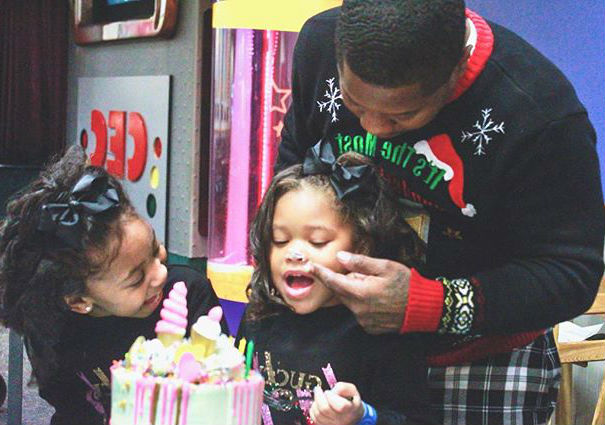 Image: Jason with daughters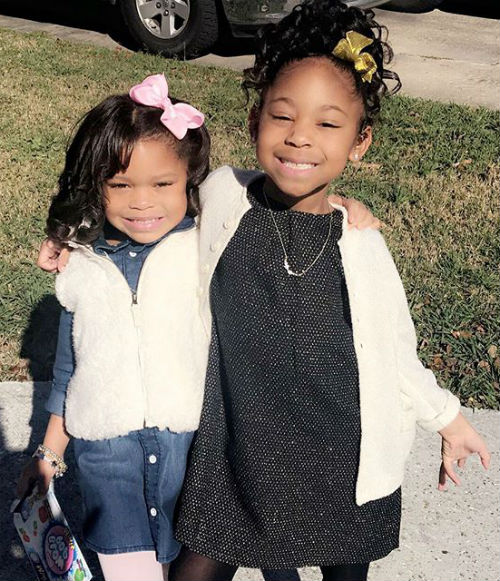 Image: Jason Mitchell's daughters
Facts & Trivia
After the family lost their belongings to Katrina hurricane Jason worked in small and part time jobs as cook, electrician and others.
He was actually born in Germany, his mother was stationed there
He started his acting career at the age of 23, in 7 months he had a big career defining role
He worked at 'Mister Ed's Oyster house' when he got the role of Eazy-E
Jason's father killed himself when Jason was 15 year old. They had watched 'The Matrix' movie a few days before.
His grandfather is a barber in the New Orleans
Art School: Jason saw one of his friend died in a crime, he realized he had to invest himself in something creative. A friend who was riding with him heard a radio ad about an acting class and persisted that Jason get into acting, Jason got himself enrolled in an art school which eventually made him an actor. Within weeks of joining the acting class he got an agent.
Magazine cover: He was published on the cover of the American magazine 'American Cinematographer'
Eazy-E: Playing the rapper 'Eazy-E' in the biographical drama 'Straight Outta Compton' earned him critical acclaim. He had auditioned on skype for the role. Eazy-E's daughter Ebie was full of praises for Jason, she tweeted a series of tweets praising the performance of Jason as her father Eazy-e. Jason won multiple awards and nominations for his role. Some of the awards he won for his role are- African-American Film Critics Association Award(supporting actor), Hamptons International Film Festival Award (Breakthrough Performer), African-American Film Critics Association Award (Ensemble), Alliance of Women Film Journalists Award(Ensemble). He received nominations at Black Reel Award, Empire Award(Newcomer), Washington D.C. Area Film Critics Association Award, San Diego Film Critics Society Award, Screen Actors Guild Award
Mudbound: Jason played Ronsel Jackson in the 2017 American period drama film Mudband, He won multiple awards for his role such as- He won awards such as Black Reel Award, Independent Spirit Robert Altman Award, Gotham Award, Hollywood Film Award. He also received multiple nominations at- Critics' Choice Movie Award, Detroit Film Critics Society Award, Screen Actors Guild Award, Washington D.C. Area Film Critics Association Award
Voiceover: Jason voiced the characters Black Condor & John Trujillo in Freedom Fighters: The Ray. He also voiced the same characters in the video
He was named as one of the 10 actors to watch for in 2015 by Variety magazine
Jason has a large tattoo on his chest
He was on 'Live Your Dream Tour' in 2014.
Grandfather: Jason's grandfather is a huge inspiration in Jason's life, he was a war veteran who had fought in the Korean war
Drugs: Jason was selling drugs even after his role in 'Contraband'. He has been to prison as well. It was one of the realizations in prison that gave him the strength to move on.
Jason Mitchell was nominated at the Image Awards for his role in 'The Chi'
He was on Steve TV show with Steve Harvey in April 2019
He likes baking, twice baked potato is his favorite
Wolf Tattoo: He has the tattoo of wolf on his stomach, his philosophy is- 'Everybody wants to be the lion in the jungle, everyone can't be a lion, I want to be someone who looks left and right and sees that everyone is same as me, sometimes I move in packs and sometimes alone"
He has tattoos all over his body.
He supported the Women's march of 2017
Assault allegation: Jason Mitchell was alleged to have assaulted Emily Marquez in Boston back in 2016, the woman complained that he had grabbed her arms & hair forcibly and threw her on the ground.
He likes to play Floyd Mayweather on screen some day.
His suggestion for struggling actors: Stay with it and respect it as a craft. There's no way to cheat the system, what you put in is what you get out
He was featured on the cover of Heed magazine in the June 2018 edition
Teenage Mutant Ninja Turtles: Jason is a big fan of TMNT, he learned how to do backflips watching the movie. Doing backflips was the punishment given by their teacher in the movie, Jason wanted to be a Ninja turtle
His least favorite word: Can't (as revealed in the Oprah interview)
If he had not become an actor he would have become an electrician.
I've got a friendly smile, a greeting smile, and a you-know-exactly-what-I'm-thinking smile
Quotes
Anybody who knows me knows that I'm just here to put a smile on people's faces.
Being an actor, you can be a chameleon. You get to live many different lives.
I'm a short guy, never thought I'd be a model, but I looked good
I never thought I was ugly, but I didn't think I was TV pretty.
If you break down a 100-yard dash in movie terms, as an actor, you've got 309 jobs between you and that finish line
At this point in my career, it is like when you come out the blocks when you're sprinting. You keep your head down before you start looking at the finish line, I'm still at that part of the race where my head is down. I'm not going to stop to pat myself on the back
Growing up in New Orleans helped me live a real life
My first big film was Contraband, It was not going well, I was kind of selling drugs and doing the whole thing
If you don't believe in you I really don't need you around me.
If God doesn't love us explain bacon
Rejection is the universe closing doors for something that is not meant for you.
Don't pursue anyone. Stay hard working, true to yourself and the people who belong in your life will come and stick around.
Reward loyalty with loyalty and disloyalty with distance
Somebody took that same situation you're complaining about and won
Your mistakes don't define you. What you learn from them mould you.
Appreciating what you have is what happens when you've lost a lot.
When someone looks out for you when you're struggling, that's not help, that's love.
Never hate, just wait your turn
Travel. You can replace your money and your things. You can't replace your time.
Too often in life, we get so consumed with work and achieving our goals, we forget to be grateful for what we have.
We can disagree. We don't have to disrespect.
Be so positive that negative people don't want to be around you.
Don't be a legend in the streets and a failure in life.
People will find a reason to hate no matter what you do. You may as well do whatever you want.
If you ain't got no haters you ain't doing it right.
Some people aren't losses, they're lessons that teach you the kind of people you don't need in your life.
People that hate on others' happiness do so because they are not happy with their own lives... and that is sad AF.
A person who'll lie about little shit will lie about anything
If you don't heal from what hurt you, you'll bleed on people who didn't cut you
I feel like I hit the life lottery, I feel like I couldn't have possibly wrote this if it was my own story.