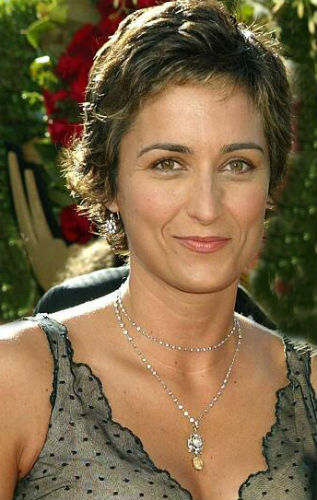 Alexandra Hedison
Date Of Birth
July 10, 1969
Age
54 years 4 months 21 days
Day of Birth
Thursday
Zodiac Sign
Cancer
Professions

Director

, Writer , Actress ,

Photographer

Nickname

Alex

Full Name

Alexandra Mary Hedison
Personal Information
Residence

Los Angeles, California, United States

Religion
Christianity
Language
English
Nationality
American
Ethnicities
White , Mixed
Complexion
White

Body Features & Measurements
Height

178 CM


5 Feet 10 Inches
Eye color
light brown
Hair color
Dark Brown
Weight

55 KG


121 lbs

Shoe Size
8.5
Dress Size
6
Figure Type
Hourglass
Body Type
Slim
Family Information
Father
Albert David Hedison, Jr. (Actor)
Mother
Bridget Mori Hedison (production assistant/ producer)
Sister
Serena Rose Hedison (Editor/ producer)
Grandfather
Albert David Hedison (Paternal; owned jewelry enameling business)
Brother In-Law
Buddy Foster
Grandmothers
Renee (Maternal)
Rose Boghosian (Paternal)
Father In-Law
Lucius Fisher Foster III (Air Force lieutenant colonel)
Mother In-Law
Evelyn Ella Almond (producer)
Sister In-Law
Cindy Foster Jones
Stepsons
Charlie Foster
Kit Foster

Love, Romance, Marriage
Girlfriend
Ellen DeGeneres (Ex; TV host/ actress; 2000-2004)
Spouse
Jodie Foster
Career Information
Debut (Movie)
The Hard Truth
Years Active
1994-
Debut(Short movie)
In the Dog House
Debut (TV series)
Lois & Clark: The New Adventures of Superman
Debut (TV Movie)
OP Center
Favorites, Hobbies, Likes/ Dislikes
Hobby
skiing
Favorite Country
South Africa
Favorite City
Paris
Favorite Writer
James Baldwin
Social Networks, Web links
Facebook Profile
Alexandra Hedison Facebook Profile
Official Website
Alexandra Hedison Official Website
Instagram Profile
Alexandra Hedison Instagram Profile
More Information
Friends
Patti Rockenwagner
Jamie Lee Curtis
Jessica Silverman
Hans Rockenwagner
Net worth

$1.5 million
Biography
Alexandra Hedison is an American actress, director, writer and fine art photographer. Alexandra has played familiar roles like- Dylan Moreland in 'The L Word', Boss in 'Prey' (1998), Jennifer Parks in 'NightMan', Lt. Jean Romanski in 'Diagnosis Murder', Firefighter Kay Rizzo in 'L.A. Firefighters', Catherine Parmel in 'Blackout Effect' among others.
Family- Childhood
Parents
Alexandra Hedison was born on 10th July 1969 in Los Angeles, California, United States to David Hedison(father)- a film/ stage actor & Bridget Mori(mother)- a producer as Alexandra Mary Hedison.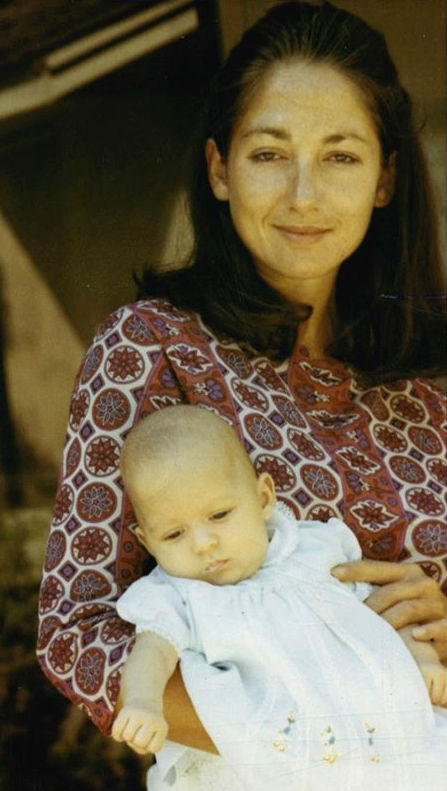 Image: Baby Alexandra Hedison with mother Bridget Mori
Sister
She has a sister named Serena Hedison, Serena is an editor and producer in Hollywood.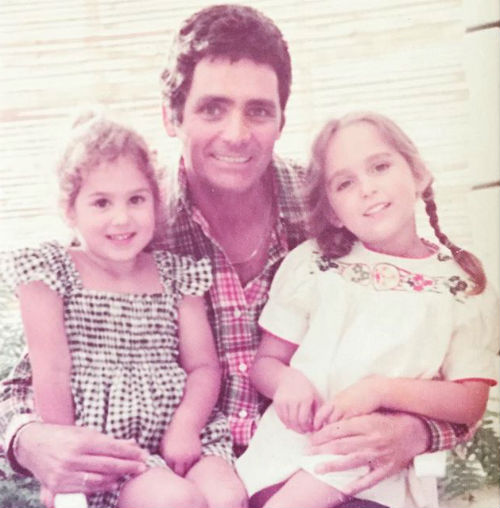 Image: Alexandra Hedison childhood, with father (David Hedison) & sister (Serena Hedison)
Education
University of California, Los Angeles (UCLA): She studied 2 years of liberal arts at the UCLA
State University of New York at Purchase: She studied at the purchase college in the hamlet of purchase, Harrison, New York
Dating & Relationships
Alexandra Hedison & Ellen DeGeneres
Alexandra dated TV host and popular personality Ellen DeGeneres from 2000-2004. They met in 2000 through a common friend, moved in together in 2001. The relationship ended in 2004 after Ellen met actress Portia de Rossi. Alexandra also has appeared in one of Ellen's shows, Ellen has talked about Alexandra in her shows when they were a couple.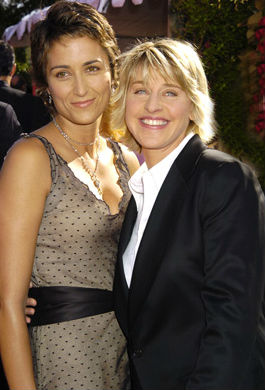 Image: Alexandra Hedison & Ellen DeGeneres
Alexandra Hedison & Jodie Foster
Alexandra married actress and producer Jodie Foster on 20th April 2014. They had been dating from the Summer of 2013. The couple hosted Hammer Museum's annual Gala together in 2017.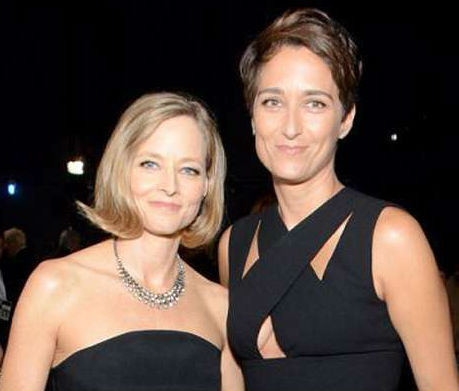 Image: Alexandra Hedison & Jodie Foster
Facts & Trivia
Ethnicity: Alexandra's paternal grandparents- Rose Boghosian & Albert David Hedison were Armenians, She is of Italian, English ancestry from her maternal side.
Mother: Her mother was born in South Africa and had moved to London, she was very well read.
Hedison: David's grandfather changed the family name to Hedison from Heditsian after people continuously mispronounced it as Hedison.
Alexandra's mother Bridget Hedison died on 22 February 2016, she was suffering from breast cancer
First exhibition: Alexandra first exhibited her work at the Rose Gallery in Los Angeles in 2002
Voiceover: She voiced the character Maggie in 'In the Dog House'
Direction/ writing: Alexandra wrote, directed the short film In the Dog House(2005)
Suit Yourself: She directed a short documentary for DirecTv on singer and songwriter Shelby Lynne
Photographer: Alexandra is an art photographer, her works on landscapes & architecture have been featured in Los Angeles, London, New York
Elements: A solo exhibition of Alexandra's works was held in 2004 in White Room Gallery, Los Angeles
She is openly Lesbian.
Ithaka: A photography project by Alexandra in 2008
In the Woods: a solo exhibition project of Alexandra at the Meredith Gunderson Projects in London
Barclays Capital selected her for international sponsorship in 2008
Center of Cultural Intelligence in Singapore: She published a series of books which was sponsored by Center of Cultural Intelligence in Singapore
Top 10 exhibitions in Lisbon: Time Out Magazine listed Alexandra's show in Cascais, Portugal in one of the top 10 exhibitions of 2016
She is her own hair stylist, she likes to cut her hair herself
Designing Blind: She presented the TV program in which designer Eric Brun-Sanglard assisted couple with redesigning their homes
Some of her projects are: 'The in between, Nowhere, Nowhere monochrome, Ithaka, Ithaka monochrome, Rebuilding, Elements
She has a puppy named Ziggy.
Press coverage: She has been covered in-

Artslant
Artworks Magazine
Curator
Fabrik
Le Quotidien de l'Art
NY Arts Review
Paperback LA 2019
Point Contemporain
Publico
Soho House magazine
TETU
The New Yorker
The Washington post
Timeout Lisbon
Wall street International

RAICES: She supports RAICES, an organization working on Refugee & Immigrant Education & legal issues
Women's march: She participated in the Los Angeles Women's march, she even made a logo for the event
She went to Idaho for skiing in 2018
She donated to hurricane relief in 2017
She supports democratic party, she likes Obama (thinks he is eye candy), hates Trump (to the core)
Books: Some of her books are: The in between, Into the woods, Two Tabletops touching, Everybody Knows this is nowhere (named after the album by Neil Young, which was released in 1969, her birth year)
She got a restraining order against Celine Martelleur in 2016, she was apparently trying to confess her love for Jodie Foster
She doesn't have a twitter account.
Alexandra is tall at 5 foot 10 inches, her partner Jodie is 5 foot 1 inch.
Quotes
I have to do my photography because that's my work and it makes me so happy.
The geometry in everything
Sometimes the rain makes things even more beautiful
Photography is something I fell in love with accidentally
The things I like (to photograph) are something that have something haunting about them, I love screams, obstacles, in the transitory state, places that are scarier little bit
What you knew is no longer and you don't know what will happen in the future
Forest is an exciting place, a scary place, you can't quite get through it, there is something about it