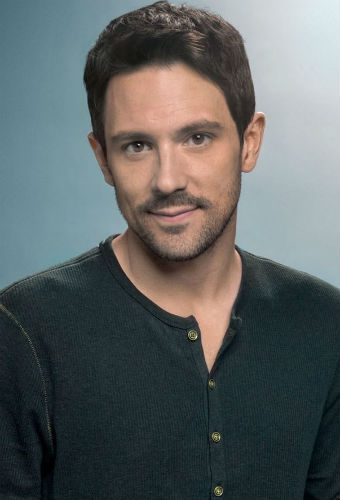 Steve Kazee
Date Of Birth
October 30, 1975
Age
48 years 1 months 1 days
Day of Birth
Thursday
Place Of Birth
Ashland, Kentucky, Uinited States
Zodiac Sign
Scorpio
Professions
Singer ,

Musician

, Actor
Full Name

Steven Michael Kazee
Personal Information
Residence

Los Angeles, California, United States

Religion
Christianity
Language
English
Nationality
American
Ethnicity
White
Complexion
White

Body Features & Measurements
Height

188 CM


6 Feet 2 Inches
Eye color
Brown
Hair color
Black
Weight

82 KG


181 lbs

Body Type
Athletic
Family Information
Mother

Kathy Kazee

Body Build
Athletic

Education Qualifications
Education (Graduation)
Bachelor of Arts
Alma Mater

Morehead State University




New York University

Education (Post-Graduation)
Master of Fine Arts
Love, Romance, Marriage
Girlfriends
Michelle Beadle (ex)
Megan Hilty (Ex; dated for 6 years)
Jenna Dewan
Career Information
Years Active
2005-
Debut(Theater)
Seascape
Debut (TV series)
Conviction
Debut (TV Movie)
Warriors
Favorites, Hobbies, Likes/ Dislikes
Favorite Movie
Love Actually
Likes
John C Reilly
Daniel Day-Lewis
John Malkovich
Denis O'Hare
Philip Seymour Hoffman
Favorite TV Series
Game of Thrones
The Walking Dead
Homeland
Breaking Bad
Lost
True Blood (all time favorite)
Boy Crush
Ryan Gosling
Social Networks, Web links
Facebook Profile
Steve Kazee Facebook Profile
Twitter Profile
Steve Kazee Twitter Profile
Instagram Profile
Steve Kazee Instagram Profile
More Information
Inspirations
Norm Lewis
Ron Reigns
Danny Burstein
Net worth

$1 Million

Instruments
guitar
Biography
Steve Kazee is an American actor, musician & singer, known for his roles Nick Garrett in 'Working Class', Curtis Ballard in 'Legends', Gus Pfender in 'Shameless', Riff Bell in 'Nashville', Frank in 'The Walking Dead'.
Steve Kazee was born on 30th October 1975 in Ashland, Kentucky, United States to Kathy Kazee(mother).
Education:
Fairview High School: Steve studied at the public high school located in Westwood, Boyd County, Kentucky.
Morehead State University: Steve studied for the Bachelor of Arts at the Morehead State University (MSU).
New York University(NYU): After moving to New York he joined Tisch School of the Arts where he mastered in Fine Arts (MFA)
Steve Kazee & Jenna Dewan
Dancer turned actress Jenna Dewan and Steve Kazee have been dating since 2018. This is Jenna's first romantic link up after her divorce with husband Channing Tatum. On 'The Ellen DeGenres shows' (hosted by John Cena as a temporary host) she revealed to the audience that she has been dating Steve and that he has inspired her to watch WWE.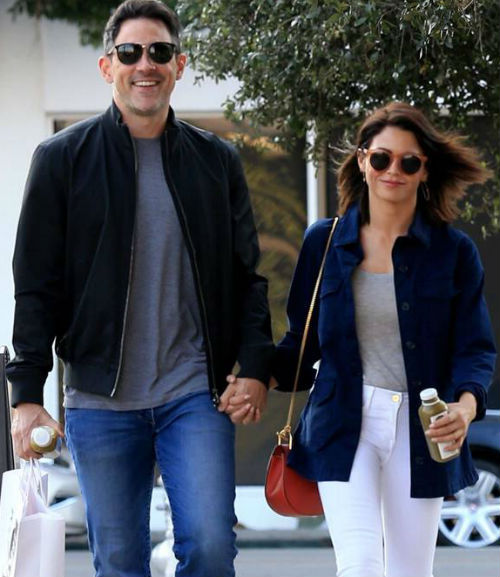 Image: Steve Kazee with Jenna Dewan
Steve Kazee Facts & Trivia
Acting: Steve has primarily acted in TV series and TV movies
Singing: Steve has performed in the episodes of Nashville, Shameless, So You Think You Can Dance, The Twilight Saga: Breaking Dawn.
Tony Award: Steve won the 2012 Tony Award for his performance as a leading actor in a musical for his role in 'Once'
Stage acting: Steve has an illustrious list of stage performances, some of the stage shows he has appeared in are- Seascape, Monty Python's Spamalot, 110 in the Shade, To Be or Not to Be, Once, Pretty Woman: The Musical. Steve has performed as a lead actor in many of these shows.
Steve has received nominations at 'Outer Critics Circle Award' as well as 'Drama League Award' for his performance in 'Once'
Getting into acting: He was just going along with a friend who has auditioning for a role, Steve got the role by the end of the auditioning
Is Steve Kazee Gay? : The guy doesn't have problem sharing his emotions, but NO, He has had many girlfriends over the years to be a Gay. He loves going to drag shows as well.
Facebook: Steve is not active on facebook anymore, it was too much to handle, a lot of fans and friends were overwhelming.
He was nominated for Helen Hayes award in 2006 in the best actor category in the play 'Roses'
He is a Pro Wrestling Aficionado. His new girlfriend Jenna Dewan revealed that his obsession with wrestling has made her grow on Wrestling as well.
He is passionate about sports, he boxes too.
Tony award speech: Steve thanked his cast and co-star Cristin Milioti during the acceptance speech of Tony award(2012). His speech won the Broadway.com reader's poll as the favorite speech
Steve has had pet dogs named Violet & Cosmo. He loves animals and helps find permanent homes for animals through social media
Steve often re-tweets memes of Donald Trump.
Steve is a democratic party supporter.
He likes the 2020 Democratic presidential candidate Beto O'Rourke (businessman, musician turned politician)
Mother: Steve was very close to his mother Kathy Kazee, he dedicated his 2012 Tony Award to his mother who was recently passed
Feminist: He supports women's causes, He participated in the 2017's women's march
He likes baking, Snicker doodle cupcakes & vanilla butter cream are among his favorites
His instagram bio reads- "Actor/Musician/part-time Philosopher and Stargazer Mostly pictures of my dogs."
He flunked out of Community college
Wundabar is the go to place for physical fitness in Los Angeles, Amy Jordon (she trains A-listers) has trained him.
He wishes he doesn't have to go to Dentists more often
He performed live on the Late Show with David Letterman in 2012
He was once molested by a 45 year old woman who ran her hands on her back and derrière [He shared it in an interview with Cristin Milioti]
Megan Hilty: Steve previously dated actress Megan Hilty for six years "The lessons I've learned about my time with Megan, six wonderful years, will live with me forever" said Steve in one of his interviews with 'Blouin Artinfo'
Michelle Beadle: Steve dated sports reporter Michelle Beadle in 2016, the couple broke up in December 2016
Christina Perri and Steve are believed to have dated in the early 2010s
He has attended Cambridge workshop and New York Theatre Workshop
He doesn't like shaving, he likes to leave it alone, if the character demands it he shaves, he used to shave more frequently in the youth, nowadays he enjoys the beard more
Bed time routine: He watches The daily show and Colbert Report before sleeping, eats some snacks like chocolate covered frozen bananas (also called Banana Babies). He reads a little bit before sleeping, meditates a little bit.
Moustache & beard: He has a special Salt & pepper beard and moustache
He loves to read about the reviews of his shows, even the ones that sting, he feels he actually finds criticism usually agreeable
Steve Kazee Quotes
I'm just gonna leave this right here. I have been saying this for years. You are your agent's boss and not the other way around. This is what the WGA is standing for and I stand with the WGA.
My mother always used to say before the shows- Stand up and show whose little boy you are.
Bodega Cats are the only thing I miss about NYC
Learn from the victories. Learn from the losses. Keep fighting for the America you want for you and for the next generation. Be strong. Be relentless.
Just saw Kazee was the #2 trending topic on twitter and panicked that maybe I had died.
My family was poor, one of my earliest memories was waiting for government hand out food, the area I grew up was an economically hard hit area.
I never really liked school, I was just bored, there was just too much book, I just did not go to class, that is how I flunked out. When I went to High school, theatre program changed my life experience
I don't have to be miserable to act miserable, I know how miserable feels like, For example If I have to think of loss, I'll think of my mother.
Does anyone of us actually know who we are?
I'm not afraid of emotions, I like emotions, I'm a crier.
In the world right now, there is just not a lot of privacy, I think when you try to conceal everything, you just create a bigger issues, so I put it out there [on social media] Instead of concealing
As a straight man, I love going to a) Drag shows (it is just an art form) b) Gay bars (he likes the music and dance)
I'm a very vocal supporter of Gay rights, I'll be till the end of time, I often think as a straight person that it is my duty to support LGBT because straight are the people who are oppressing LGBT
I like many odd-ball actors
I like doing Sitcoms, but it is not something I'd like to spend my time doing