Biography
King Keraun is an American actor, comedian, content creator, youtuber, viner, internet personality, director and producer. He is known for acting in The Roommates(TV series), Face Value (TV Series), Major Deal(2016), 30 Days 2 Life (TV Series), Black-ish (TV Series), King Bachelor's Pad (TV Series)
King Keraun Harris was born on 17th January 1988 in Houston, Texas, United States to Tara Harris(mother) & Derrick Harris(father).
Video: Keraun's Life story documentary
Simone and Keraun relationship: Simone and Keraun got to know each other through the social media, they liked each other's work and started working in collaboration for some of the videos. They eventually settled with each other.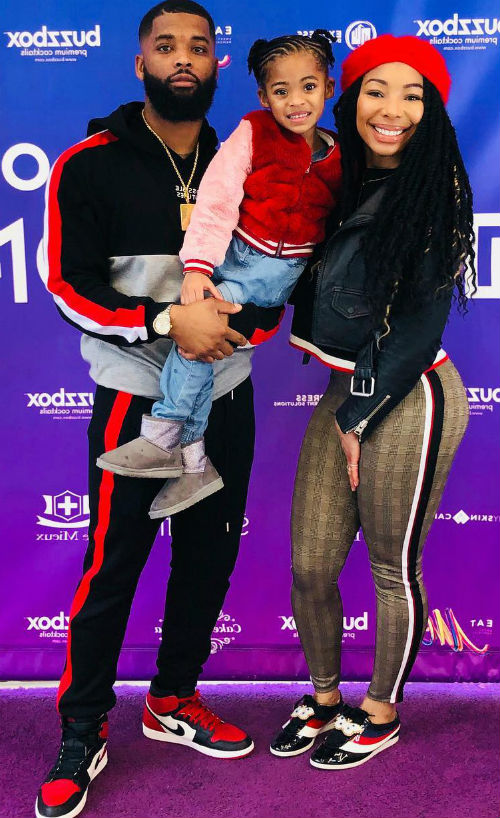 Image: Keraun with daughter Raegan and girlfriend Simone Shephard
Video: King Keraun Mannequin Challenge
King Keraun Harris: Facts & Trivia
Origin of name Keraun: When Keraun's Mother Tara was 14, she was alone at home and was watching a movie on TV, she saw a name on the credits, she liked the sound of Keraun and named her son that.
No Way Out: The King Keraun Documentary- A documentary on Keraun directed by Vincent Powell was released in 2016, It was based on Keraun's life.
Keraun used to watch the movie A Soldier's Story over and over at the age of 5. He liked that movie as a kid.
Nigger Ranger: He liked power ranger and wanted himself to be called "Nigger Ranger".
He was bullied as a kid once, next day he took a brick and threw at the bully, thankfully it didn't hit him.
High School incident: When he was studying in the 10th grade at Thurgood Marshall High School he saw a girl sitting outside the class and showing off her breasts to everyone. Kearun saw her and became her promoter, he would line up the boys who wanted to see her breasts and would charge them, Principal called his parents and conveyed the incident. He got a severe punishment from his parents.
He played Football as a Highschooler.
Work at Walmart: After flunking and dropping out of college, he worked at Walmart as a late night stocker.
Gangbanger: When he wasn't working as a stocker, he would get into fights with other gangs.
Credit Card scam: He got involved with some people dealing with credit card scam.
Arrest: He was arrested and "railroaded" when he was 19/20. He spent couple of years in prison and got a parole after that. His parents stood with him and helped him come through it.
Tattoos: He has tattoos all over his body.
King Keraun: Keraun is a big fan of Lebron James, he follows Lebron James, King was inspired by the "King James"
He made $10k for his first video commercial on instagram.
Pleasant Surprise: Lebron James liked one of Keraun's instagram and then commented on the next, Keraun was surprised being recognized by his idol. He gained several 1000s of followers pretty soon. Lebron invited him to a game, hugged him and posed with him for a photo.
Daughter Raegan: He used to smoke cigars before he had his daughter Raegan, he gave up the habit after doctors felt it was not good for her.
His father Derrick Harris is a former Rugby player
Siblings: Keraun has 4 younger siblings. Five children of his parents are:

Keraun Harris
Anthoni Harris
Kristan Harris
Davis Harris
Sidneey Harris

Five time felon: He had been arrested 5 times before he became a internet star.
Dreams To Reality: Keraun co-founded the online platform "Dreams To Reality" to help people realize their dreams
Love and Basketball parody: Simone and Keraun made a parody video of the movie "Love and Basketball" for youtube channel "Hood Central
ADHD: He was identified with ADHD(Attention Deficiency Hyperactive Disorder) in his youth
King Keraun Harris: Career
TV Debut: Keraun made TV debut with the 2014 comedy TV series King Bachelor's Pad. He appeared in a minor role in a episode named "Dear Santa"
Deubt Short: Keraun played Santa in the short film Dear Santa (2014) alongside Andrew Bachelor (who played Bach)
Debut movie: Keraun played Mike in the comedy movie Major Deal(2016) written and directed by Kevin Fredericks. His girlfriend Simone Shepherd plays the other main role in the movie
Writer: Keraun has written script for TV series like- The Roommates & 30 Days 2 Life(multiple episodes) and movies like- Major Deal(2016)
Producer: He has produced Major Deal(2016), The Roommates (TV Series), Documentary No Way Out: The King Keraun
Editing: He learned to edit videos himself, his first video edit took him 12 hours to edit a video 3 minutes long.
Vine, Youtube, Instagram: Keraun's initial success on Vine helped him establish on Instagram and youtube as well. He is largely a social media personality.
King Keraun Harris: Quotes
[When asked about the secret of his continuous success on social media] I'm handsome man what do you think?
If u a women and can't look cute with the flower filter on snapchat... it's no hope for your looks sweetheart
[About fatherhood] I will never understand a man not being a father to his kids. This is heaven for me, I'm so at peace when my baby is with me.
Females flirt when they bored just to get a rise out a man . She doesn't like you like that G move on
Pisces women are the best cause at least they loyal with they crazy
If you don't fight, you don't deserve to bust out.
Listen vultures i been shackled by western culture . You convinced most of my people to live off emotion
[About being a black man] Nobody understands exactly what it's like having to deal and fight for something that never seems to change man.
[About police violence] As a black man You become num to this shit.
[About his daughter] She empowers my life in many ways, she makes me want more money, she makes me be a better person, she makes me respect other women.
[About making it in life after being i prison] It is never long and never takes too much to get straight
[About fame] This s**t is surreal to me.
King Keraun Harris: Photos, Pictures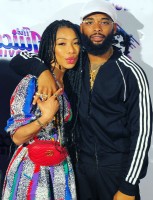 Simone Shepherd with boyfriend Keraun Harris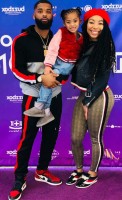 Simone Shepherd Family: with boyfriend Keraun Harris & his daughter Raegan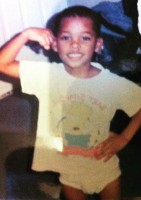 King Keraun childhood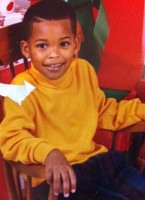 King Keraun childhood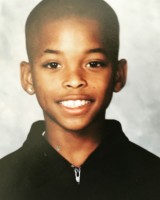 King Keraun childhood

King Keraun childhood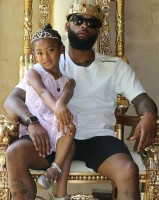 King Keraun with daughter Raegan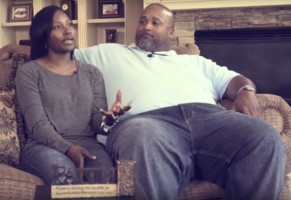 King Keraun's parents- Tara & Derrick Harris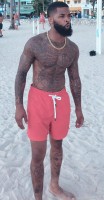 King Keraun shirtless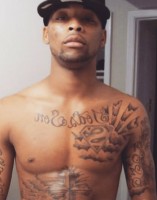 Young King Keraun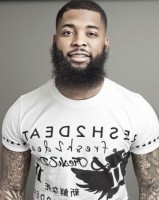 King Keraun beard