Biography
Kofi Siriboe is an American Model & actor. He is popular for his appearance in the OWN (Oprah Winfrey Network) TV series- Queen Sugar, he appears as Ralph Angel Bordelon in the series.
Kofi Siriboe's parents come from Ghana, West Africa. He is the second child among three children of his parents, all three are boys. Koshie, his mother was a nurse, now retired.
[Kofi Siriboe with his brothers Kwame Boateng, Kwesi Boakye]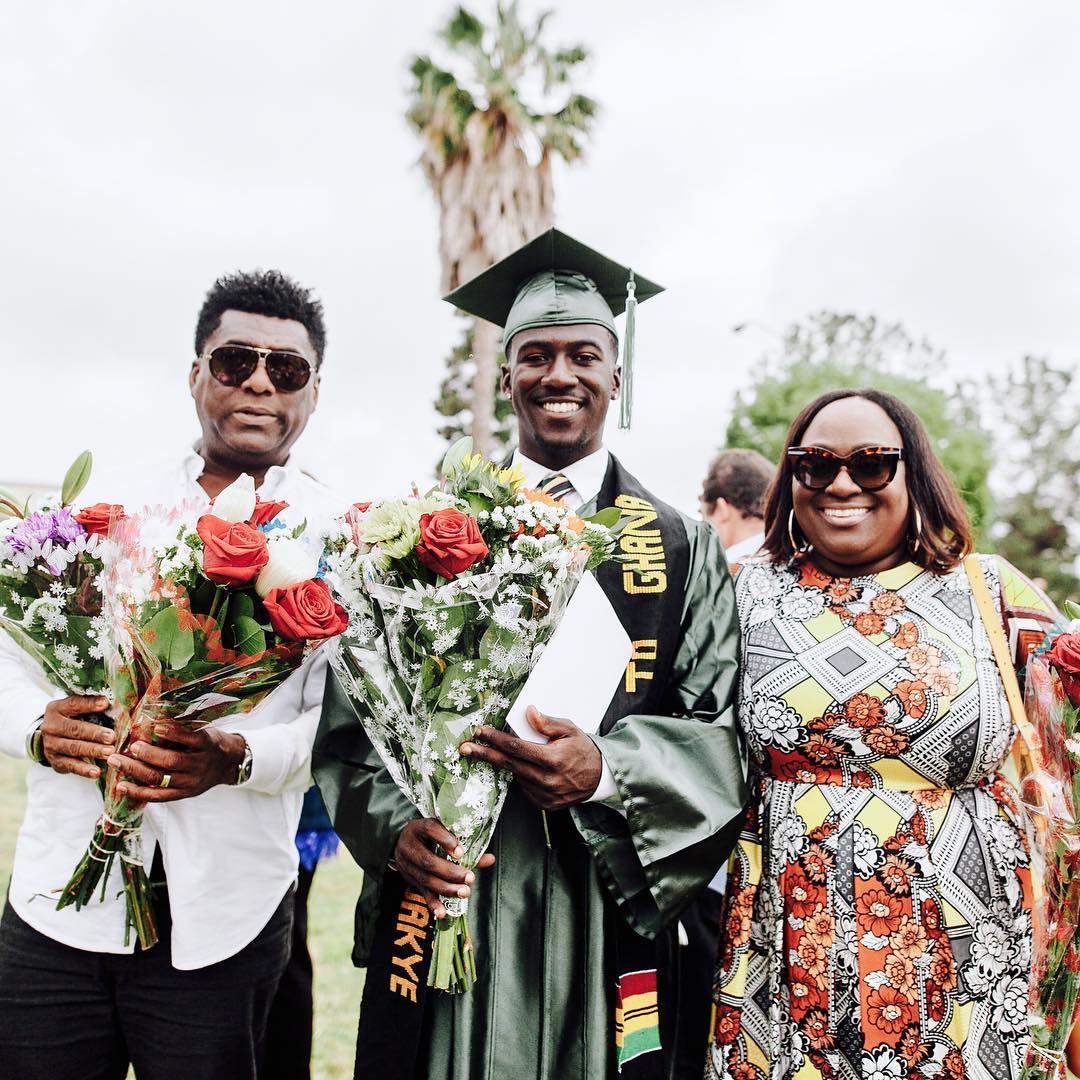 [Kofi Siriboe's younger brother & parents]
Kofi Siriboe- Interesting Facts & Trivia
Kofi has been modeling for Wilhelmina Models, Vision Los Angeles.
Debut Movie: The Longshots(2008), a comedy drama starring Ice Cube, Keke Palmer marks the debut of Kofi in films, he acts in a supporting role in the movie.
Debut TV: Lincoln Heights(2009), An American family drama starring Russell Hornsby, Erica Hubbard and others.
Movies of Kofi: Siriboe has appeared in movies like Prom (2011), Whiplash (2014), and Straight Outta Compton (2015), Kicks(2016), Snowfall(2017), Girls Trip(2017)
Kofi & his brothers (Kwame Boateng, Kwesi Boakye) are together called K Brothers.
Kofi appeared in the Kumon commercial.
All of Kofi's brothers are actors
Kofi and both of his brothers appeared in "The Steve Harvey Show"
After 6/7 episodes of Queen Sugar, Oprah called him and praised him for his performance, which Kofi remembers as one of the joyous moments in his career.
His trademark feature: Smile
Kofi did his own stunts in the movie- The Longshots(2008)
Kofi was a AAU basketball player, he gave up his career in sports to become an actor.
Queen Sugar, the series Kofi starring will be directed by only women.
His mother Koshie thinks of Kofi as the spiritual conscience, the diplomat.
Kofi's mother Koshi calls her three sons- three kings.
Kofi's parents brought the children with both Ghanian and American foods.
Kofi lost about 50 pounds to fit his role on screen.
Kofi Siriboe- Quotes
God knows I can't wait to be a father and actually have children one day
I tell my friends to call me Uncle Kofi.
About mother "Our relationship is very special. I'm a mama's boy. My mom is one of those people with a big, nurturing spirit."