Biography
Alex Martin is a Golden globe award winning American actress, TV/ movie producer, Alex is the daughter of popular actress & celebrity Whoopi Goldberg.
Alex Martin was born on May 9, 1973 to Whoopi Goldberg(Mother) & Alvin Martin(Father). Alexa is the only child of Whoopi Goldberg. (Whoopi was married to Alex's mother Alvin from 1973-1979 )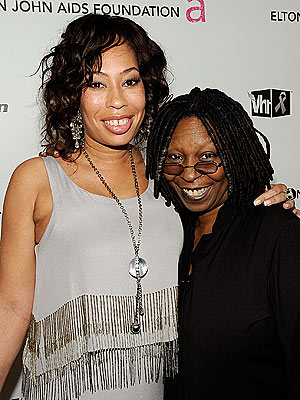 [Alex Martin with her mother Whoopi Goldberg]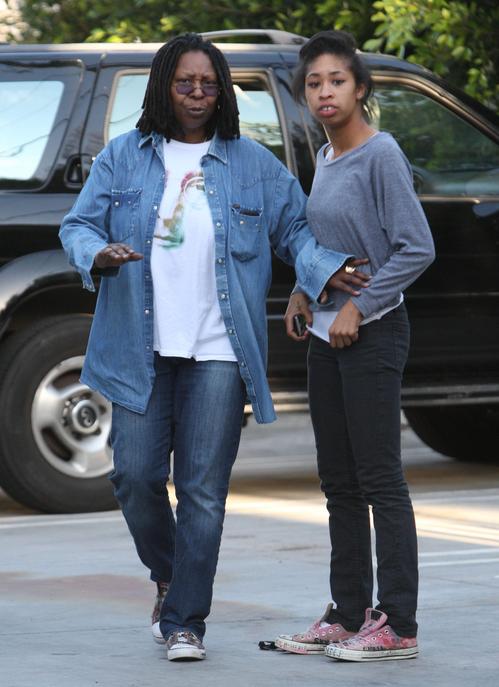 [Alex Martin's mom Whoopi with Alex's daughter Amarah Skye]
Alex Martin- Interesting Facts & Trivia
Alex won the 1994 Miss Golden Globe Award.
Alex is the only child of her mother Whoopi, her father Alvin is the first husband of her mother.
Alex got pregnant at 16 with an unknown person with her daughter Amarah Skye.
Alex has two children from her marriage to Bernard Dean, daughter Jerzey & son Mason.
Alex has a granddaughter named Charlie Rose through elder daughter Amarah Skye.
Alex has acted in movies: Sister Act 2: Back in the Habit(1993), Quest of the Delta Knights(1993), American Intellectuals(1999), Call Me Claus(2001), Strange As Angels(2003), Descendants(2008), Sensitive Men(2013), According to Alex(2015).
In 2011 Alex married Bernard Dean, the father of her two children. She had previously divorced Bernard Dean, and they remarried.
Alex was in relationship with Steve J. (Stevie Jordan) for six years, they parted in 2007.
Alex has friend named Leisa, they have been good friends since their high school years.
In 2014 Alex and her mom Whoopi made joint venture into TV production.