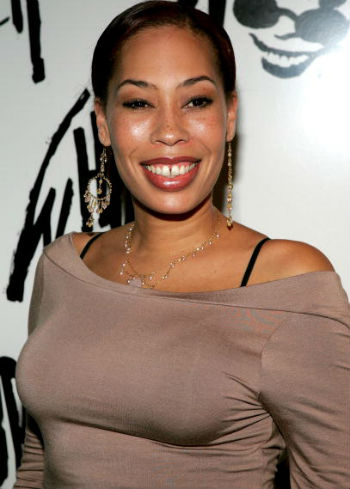 Alex Martin
Date Of Birth
May 9, 1973
Age
50 years 4 months 16 days
Day of Birth
Wednesday
Place Of Birth
United States
Zodiac Sign
Taurus
Professions

Producer

, Actress
Full Name

Alexandrea Martin

Other Names

Alex Dean

,

Alexandra Martin

,

Alex Martin Dean
Personal Information
Residence

New York City

Nationality
American
Ethnicity
Multiracial
Complexion
Brown

Body Features & Measurements
Height

180 CM


5 Feet 11 Inches
Eye color
Black
Hair color
Black
Weight

70 KG


154 lbs

Family Information
Father

Alvin Martin

Mother

Whoopi Goldberg

Son
Mason (born. 1999)
Daughters
Amarah Skye (Amarah Dean) (born. November 13, 1989)
Jerzey (born. 1995)
Uncle
Clyde Johnson (Maternal; died on 11th May 2015)
Grandfather
Robert James Johnson, Jr. (Maternal)
Grandmother
Emma Harris (Maternal; died in August 2010 from stroke)
Granddaughter
Charlie Rose (daughter of Amarah Skye)
Stepfathers
David Claessen (1986-1988)
Lyle Trachtenberg (1994-1995)

Love, Romance, Marriage
Husband
Bernard Dean (m. 15 October 2011-)
Career Information
Debut (Movies)
Sister Act 2: Back in the Habit(1993)
The Color Purple (1985) (as an extra)
Years Active
1993-
More Information
BFF
Leisa
Biography
Alex Martin is a Golden Globe award winning American actress, TV/ Movie Producer, Alex is the daughter of popular actress & comedian Whoopi Goldberg.
Family- Childhood
Alexandrea Martin was born on May 9, 1973 to Whoopi Goldberg(Mother) & Alvin Martin(Father). Alex is the only child of Whoopi Goldberg.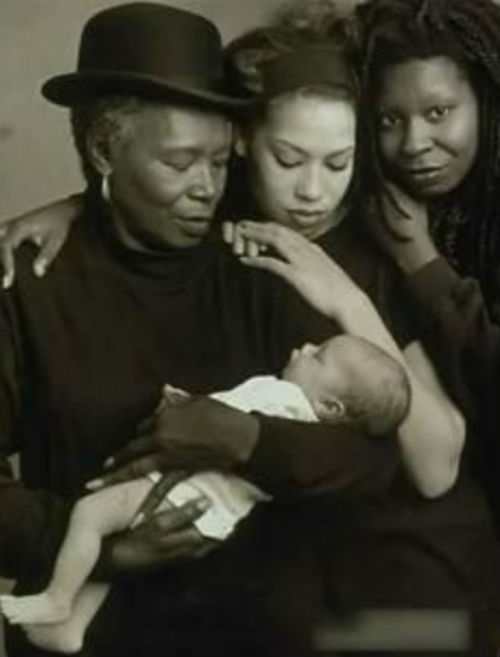 [Alex Martin Family: Grand mother, Mother & Daughter]
Parents
Mother
Alex's mother Whoopi Goldberg (born Caryn Elaine Johnson) is an Emmy award & Grammy award winning actress, comedian known for- Ghost(1990), Sister Act(1992), The Color Purple(1985), Sister Act 2(1993) among other works. She was married to her first husband Alvin Martin from 1973-1979. Alex was born from their union in 1973. Whoopi has been married to David Claessen (1986-1988) & Lyle Trachtenberg (1994-1995).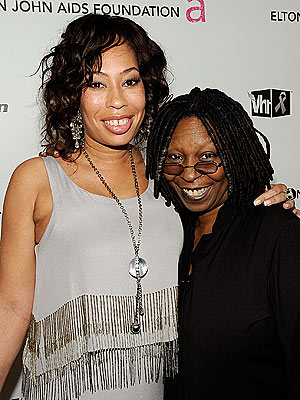 [Alex Martin with her mother Whoopi Goldberg]
Father
Alvin Martin, the first husband of Whoopi Goldberg is the father of Alex Martin. He was married to Whoopi Goldberg from 1973-1979.
Stepfathers
From her mother's later marriages Alex has two stepfathers- David Claessen & Lyle Trachtenberg (1994-95)
David Claessen is a cinematographer, he was married to Whoopi Goldberg from 1986 to 1988. David & Whoopi did not have any children.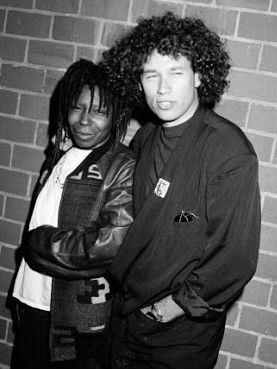 [Alex Martin's stepfather David Claessen & Whoopi Goldberg]
Whoopi was married to actor Lyle Trachtenberg from 1994 to 1995.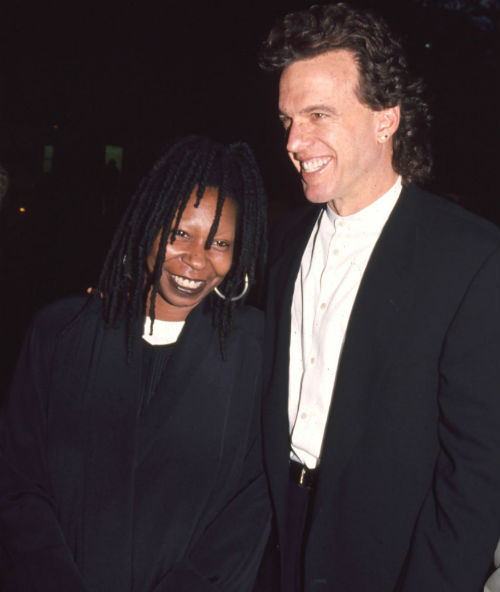 [Alex Martin's stepfather Lyle Trachtenberg with Whoopi Goldberg]
Husband- Marriage- relationships
Alex Martin & Bernard Dean
Alex married Bernard Dean remarried on 15th October 2011 (they were previously married, but had divorced). The couple has 2 biological children- Jerzey Dean & Mason Dean. Bernard has worked as the executive producer of short film Sensitive Men(2018) (directed by Michael Carone with Whoopi Goldberg playing the lead). Bernard has worked for Ron Meyer- the president/ CAA/ COO of Universal studios since 1994.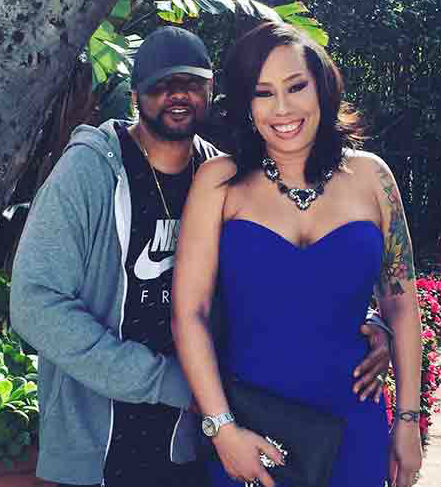 Image: Alex Martin with her husband Bernard Dean
Stevie Jordan
Alex was in relationship with DJ/ record producer/ TV personality- Steve J. (Stevie Jordan) for six years, they parted in 2007. There were rumors on tabloids of them being secretly married. They both publicly trashed the gossip to stop further imagination.
Children
Alex has three children, two daughters- Amarah Skye (born in 1989), Jerzey Dean (born 199) and a son named- Mason Dean.
Amarah Skye
Amarah is the oldest child of Alex. Amarah gave birth to daughter Charlie Rose on 15th March 2014.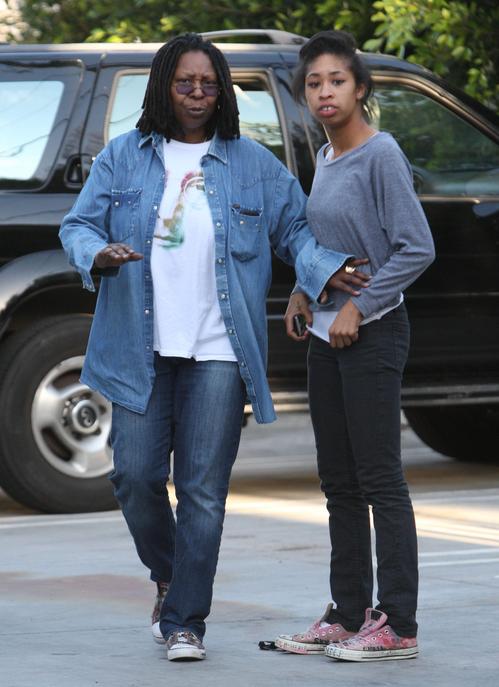 [Alex Martin's mom Whoopi with Alex's daughter Amarah Skye]
Jerzey Dean
Alex's other daughter Jerzey Dean was born in 1995. She has worked as the production manager in the Reality TV show Strut(2016).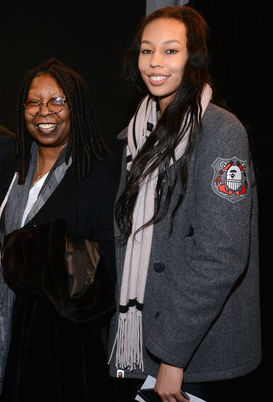 [Jerzey Dean & Grandmother Whoopi Goldberg]
Mason Dean
Alex's son Mason Dean is a musician. Mason was born on 28th September 1998 [2]. In 2015 he released an LP named "Vybe Out" on soundcloud. Whoopi thinks her grandson has a great future in the music industry.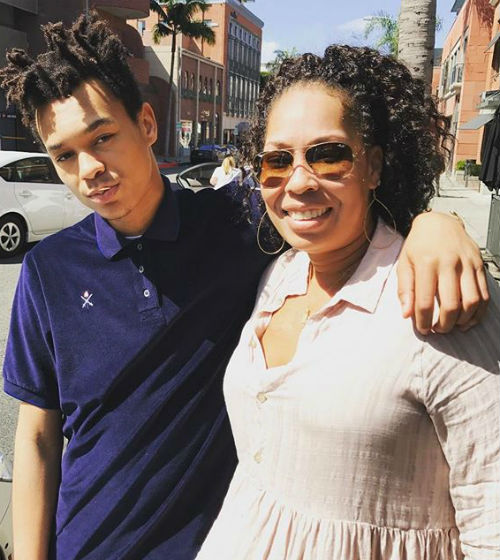 [Mason Dean with Mother Alex Martin]
Interesting Facts & Trivia
Golden Globe Award: Alex won the 1994 Miss Golden Globe Award.
Alex Dean: She has used the variation of her name "Alex Dean" in her movie credits
Only child of her mother: Alex is the only child of her mother Whoopi, her father Alvin is the first husband of her mother. She been the center of her mother's affection. Woopi has been married thrice over decades to different men. Whoopi says 'she didn't love those men, like she loved her family'. Whoopi celebrates birthdays of her grandchildren.
Motherhood: Alex first got pregnant at age 16 with her daughter Amarah Skye, identity of the father is not publicized.
Grandmother: Alex became grandmother at 41 when Amarah gave birth to daughter Charlie Rose in March 2014.
Marriage- Divorce-Marriage: In 2011 Alex married Bernard Dean, the father of her two children. She had previously divorced Bernard Dean, and they remarried.
Friend: Alex has friend named Leisa, they have been good friends since their high school years.
TV production: In 2014 Alex and her mom Whoopi made joint venture into TV production.
Filmography
| Year | Work | Character | Comments |
| --- | --- | --- | --- |
| 2018 | Sensitive Men | | short film (associate producer) |
| 2008 | Descendants | | short film (producer) |
| 2003 | Strange as Angels | Maria | Movie |
| 2001 | Call Me Claus | | TV Movie |
| 1999 | American Intellectuals | Hugh | |
| 1993 | Sister Act 2: Back in the Habit | school kid | (child artist) |
| 1993 | Quest of the Delta Knights | Mannerjay's Scribe | Video |
| 1985 | The Color Purple | Little Girl | |
Sources