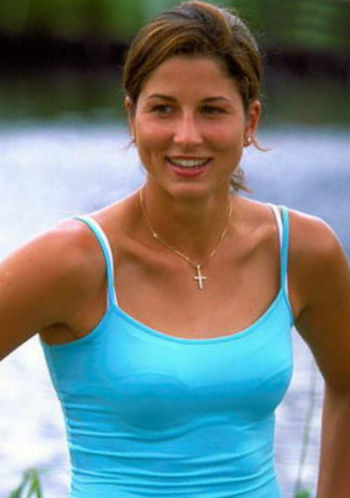 Mirka Federer
Date Of Birth
April 1, 1978
Age
44 years 6 months 1 days
Day of Birth
Saturday
Place Of Birth
Bojnice, Czechoslovakia
Zodiac Sign
Aries
Professions

sports

,

Tennis

Birth Name
Miroslava Vavrincová
Other Name

Miroslava Vavrinec
Personal Information
Religion
Christianity
Nationality

Swiss

Ethnicity
Caucasian
Complexion
White

Body Features & Measurements
Height

174 CM


5 Feet 9 Inches
Eye color
light brown
Hair color
Light Blonde
Weight

59 KG


130 lbs

Figure Type
Hourglass
Family Information
Sons
Leo Federer (born 2014; twins)
Lenny Federer (born 2014; twins)
Daughters
Myla Rose Federer (born 2009; twins)
Charlene Riva Federer (born 2009; twins)

Love, Romance, Marriage
Husband
Roger Federer (Tennis Player; m. 2009-)
Career Information
Years Active
1994-2002
Prize money
$260,832
Biography
Mirka Federer, born Miroslava Vavrincová is a Slovak-born retired Swiss Tennis player who competed in professional Tennis from 1998-2002.
Mirka Retired in 2002 because of a serious foot injury.
Marriage
Roger Federer & Mirka Federer
Mirka is married to Swiss Tennis star Roger Federer & the couple have four children together. Mirka is often seen supporting her then boyfriend now husband Roger Federer since her retirement from the sport, during his initial years she worked as his Public relations manager.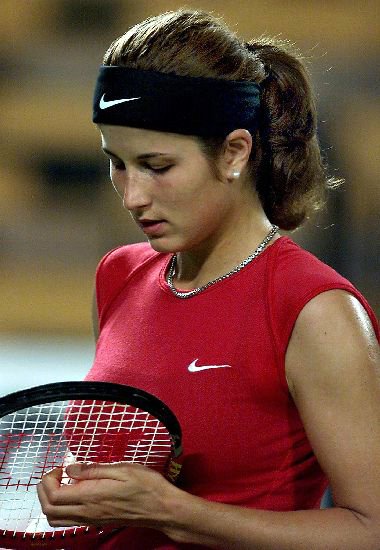 Mirka Vavrincová & Roger Federer Wedding
After dating for 8-9 years, months before the birth of their first set of twins, Mirka & Roger got married on 11 April 2009, in a small event with close friends and family, the event was held at Wenkenhof Villa, Riehen, Basel.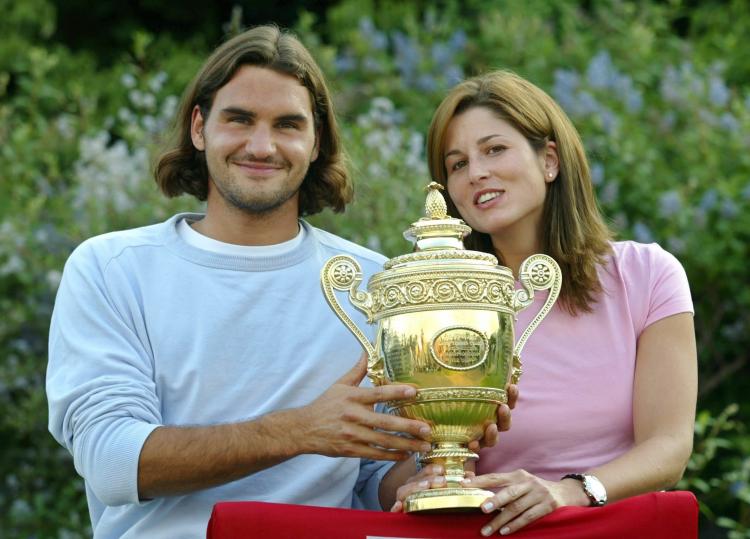 Image: Mirka & Roger Federer with the trophy
Children
Mirka & Roger have had two sets of identical twins (daughters Myla & Charlene, sons Lenny & Leo), a different kind of record to the list of the couple's sporting records.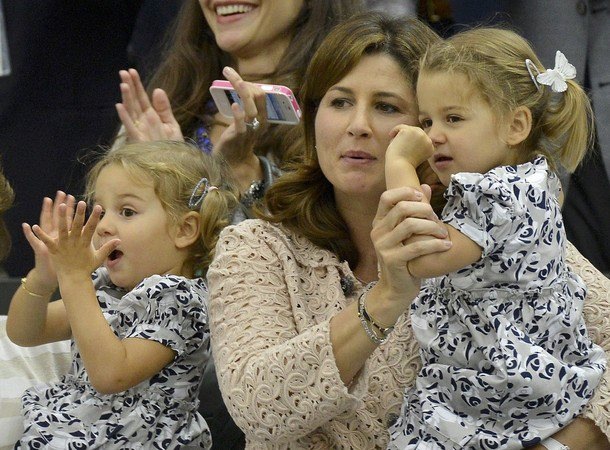 [Mirka with twin daughters: Charlene & Myla]
Trivia & Interesting Facts
Highest Singles World Rank: 76 (Year of Achievement 2001)
Highest Doubles World Rank: 218 (Year of Achievement 2001)
Highest Grandslam achievement: Reaching 3rd round of US Open Singles in 2001. She made it into Quarterfinals of Wimboldon dobules in 1999.
Mirka was born on the April Fool's Day.
Mirka's family migrated to Switzerland when she was 2 years old.
Meeting Martina Navratilova: Mirka's father took her to watch a Tennis tournament in Germany where Mirka met the tennis star Martina Navratilova, it was Martina Navratilova who inspired Mirka to take up Tennis, which she did eventually. Martina Navratilova impressed by the kid (Mirka) sent her a racquet & made arrangements for Mirka's Tennis lessons.
Mirka & Roger met at the 2000 Olympics for the first time.
Mirka has a career Win-Loss Ratio of : 202:159 (55% win ratio)
Mirka was a right handed, she played one handed backhand.
Mirka played together with Roger in the mixed doubles in 2002 Hopman cup for Switzerland.
Mirka represented her country in the 2000 Olympics.
Mirka likes hard courts.
Mirka won an ITF tournament at Clearwater, USA with a prize money of $25,000.
Mirka is elder to Federer by 3 years.
Mirka has won over champions like Henin, Plischke, Grzybowska among others.
She is a member of Roger Federer Foundation, a charity foundation.
Mirka's parents live in Schaffhausen, they own a jewellery store there.
Rogere Federer feels he has been lucky to have Mirka has his wife, she being a Tennis player herself understands him and his work routine, takes care of his appointments, his family life.