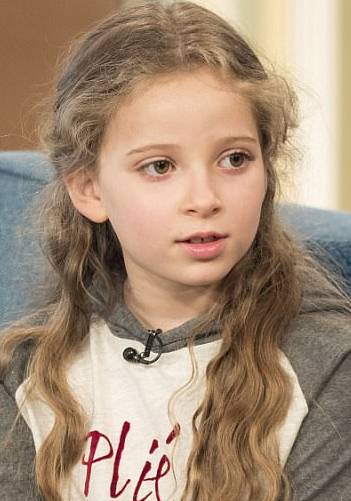 Issy Simpson
| | |
| --- | --- |
| Date Of Birth | November 10, 2008 |
| Age | 14 years 2 months 29 days |
| Day of Birth | Monday |
| Place Of Birth | Blackpool, England |
| Zodiac Sign | Scorpio |
| Profession | Magician |
Biography
Issy Simpson is a young magician from England, she was the finalist & runner-up in the Briton's Got Talent(2017).
Childhood - Family
Issy was born on 10th November 2008 in Blackpool, England to Jess Simpson. Her grandfather Russ Stevens is a Magician. She has a younger brother in Dexter.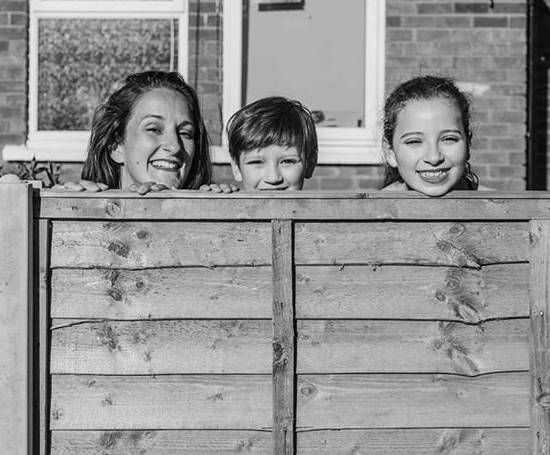 [Issy Simpson Family: Mother Jess, brother Dexter]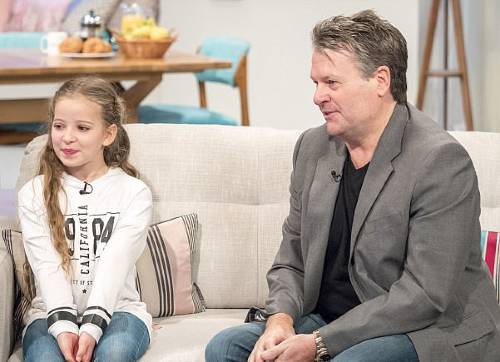 [Issy Simpson with grandpa Russ Stevens on a show]
Issy and Magic
Issy was taught magic tricks by her grandfather Russ Stevens, he is also a professional magician.
She was popularized by the media as Mini Magician, a Pint-sized magician.
If she was a boy: She would still do magic.
Issy Simpson Online Magic School
Issy announced on her youtube channel in January 2020 that she will be teaching Magic online through online courses.
The purpose is to help her fans 'amaze their friends and family' as per the trailer. The course is available on her official website. It is for anyone from 5-95 interested in Magic. The online course for the first year would contain 20 magic tricks.
Interesting Facts & Trivia
Marley is the name of her best friend and also her dog.
She likes playing in the snow.
She likes watching David Copperfield videos.
Role Model: She considers her grandfather to be her role model.
Loves reading and writing: She once read about 150 pages in 3 days, she likes reading and writing as well.
She has 2 fidget spinners and wishes to do magic tricks with it in the future.
Her favorite city in the entire world: If she could live anywhere she would still prefer London or Paris.
She gets a lot of attention at school because of her TV appearance.
If she could have magical wishes: Teddy bears to be alive, Harry Potter was real.
Favorite games: Animal Jams, Skyping her friend Marley.
She once broke her arm playing in the Park.
Her favorite TV show: Operation Out, Horrible history.
When she grows up to be older, she wants to be: An Author & Magician.
Her favorite celebrity: Ant and Dec.
She has a pet named: Gary, a goldfish.
Her favorite Song: song of Zayn & Taylor Swift.
Kid Who Would Be King: She did a coin trick with Angus Imrie as a part of the promotion of the movie.
TedX Athens: Issy has presented her own talk at the TedX Athens.
Marvin Award: The Magic Circle, a group of magicians, awarded her- 'The Marvin award- the rising star of magic' in 2017 for her contribution to magic.
Harry Potter Fan
Issy idolizes Hermione Granger, Ginny Weasley is her favorite character from the Harry Potter.
If she had the chance she would have liked to have a role in the Harry Potter movie: Order of the phoenix. She likes that it has a lot of adventures.
'Chamber of Secrets' is her favorite Harry Potter book.
Her favorite Harry Potter Professor: Professor McGonagall, because she is funny.
After her Britain's Got Talent appearances, she got a call from Danielle Radcliff (Harry Potter), she enjoyed that thoroughly. She is signed with the same management team as actor Daniel Radcliffe
Little Big shots
Issy made her American TV debut with an appearance on Steve Harvey's NBC show 'Little Big Shots' in 2018.
She named "Mathemagical", "The magical faraway" and Steve Harvey's "Jump" as her three favorite books. She asked Steve to pick a word any of the three books, he chose "Radio" from his book "Jump". She had already predicted the word correctly (it was written on the board). She also predicted the card he would pick from the deck correctly.
America's Got Talent: The Champions
She appeared on the fourth episode of the show (aired on January 28, 2019) as a competitor.
She was in the same pool as 'The Texas Tenors', 'Drew Lynch', 'Paul Zerdin', 'Moonlight Brothers', 'Tape Face', 'The Professional Regurgitator', 'Kenichi Ebina'. She got standing ovations from all of Heidi (Klum), Howie (Mandel), Mel B, and Simon (Cowell). But did not get enough votes to advance to the next round.
She performed interesting tricks. She presented Simon with three of her favorite book, asked him to pick a random word from any page, she correctly predicted that he would choose the word 'excellent'. She predicted that Howie would pick a specific card from the deck of cards.
As revealed by her, her three favorites books at the time were:
Mathemagical- Colin Davies
The magical faraway free collection
How to make a million
She liked her visit to Los Vegas. She called her visit to Los Angeles 'very hot and very lovely'
The Ellen Show
Ellen DeGeneres had asked Issy to appear on her popular show (and she eventually did). Issy likes Ellen 'because she is the voice of Dory' (from Finding Nemo)
She shared that watching the Harry Potter series and her grandfather perform magic tricks inspired her to become a magician.
She performed a card trick on the show. She asked Ellen to choose a card from the deck. Issy opened her coat and revealed that the very card was printed on her T-shirt.
she also did her favorite "random word from the book" trick.
Britain's Got Talent(2017)
Issy won the semi-finals and participated in the finals of the BGT(2017) aired on June 3rd, 2017.
At the beginning of Britain's Got Talent(2017), she wanted to impress Simon Cowell in particular, because he was 'the boss'.
David Walliams was her favorite judge, because 'he is so funny'.
BGT host Ant McPartlin got Issy's name wrong on the stage. He called her 'Jess', it is actually her mother's name, they had just got acquainted behind the scenes and that is how he got it confused.
If she was a judge at BGT(2017) competition, she would have given Golden Buzz to Grace & Ally, Ned.
She was the runner-up at the event, the other finalist Tokio Myers won the competition.
Controversies

Her grandfather had previously worked on the sets of Britain's Got Talent show, some fans of the show alleged she might have had help from the crew and that the tricks were complex for an eight-year-old.
A magician alleged that the T-shirt trick used by Issy in the auditions was actually his.
Britain's Got Talent: The Champions
She appeared on ITV's 'Britain's Got Talent: The Champions', episode four (aired on September 21, 2019). Her act was liked very much and she received good applause. However, it was Stavros Flatley & Preacher Lawson(comedian) who made it into the next rounds.
She made a very touching tribute to her late dog.
Quotes
I practiced with my grandfather on the tricks, I loved showing them to the judges.
I think I was born to do Magic.
When asked if she would be appearing on Ellen's show "If it happens it's great because I've never been to America."
I like magic because it makes people gasp and go Wow, and I love it.
When asked what it was like standing on the stage for the first time? "It was very very scary, I wasn't nervous though, some people can get nervous."
The judge I want to impress is- Simon, because he is the Boss.
Britain Got Talen' changed my life forever. [1]
My dream is to be a magician full time
References