Biography
Oliver Stark is a British TV & Movie actor. Oliver is popular for roles- Evan Buckley in 9-1-1(2018), Ryder in Into the Badlands, Gregor in Underworld: Blood Wars(2016), Shaun Butler in Luther (2013),
Oliver Stark was born on 27th June 1991 in London, England.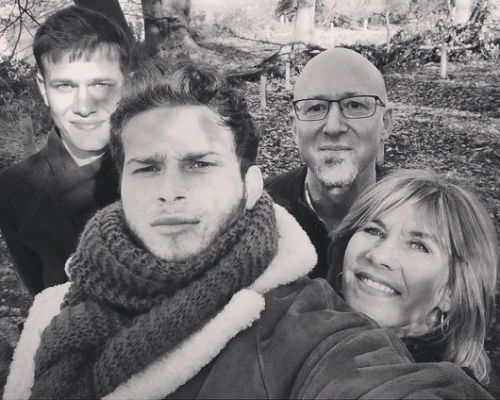 Image: Oliver Stark Family: Father, Mother & brother
Oliver Stark: Facts & Trivia
He is the youngest of the two children of his parents. He has an older brother.
Odd Jobs before acting: Oliver worked as a Call center operator, Cleaner, Night club promoter, Salesman.
He sold computer games till just two years before becoming an actor.
Birthmark: He has a birthmark on his left eye, it is not herpes. "It has never bothered me" says the actor.
He attended North London Performing Arts Center where he got trained in acting.
Accents: Oliver can do American, Australian, British, Cockney, Irish accents
He is trained in Martial Arts.
He used to do High Jumps in High School
In 2010 he broke his left kneecap while doing some stunts, he took 7 months to recover.
Stark: His paternal surname is Jones, he chose grandmother's maiden name Stark at the beginning of his career.
Football Fan: He follows football, often attends Arsenal's games.
Sports Writer: He used to work as a sports writer for an online website.
Journey so far as an actor: Struggle
Favorite movie sound track: Drive & Lion King
Before Mind Gamers he had to go through 6 weeks of training, he would get up with aches every day.
He supports Firehero: The National Fallen Fire-fighters Foundation, he encourages donating for the cause of helping the families of fallen fire fighters.
He is a Vegan. He tries Seitan instead of Meat.
Hercules Universal: Oliver has appeared on the magazine's cover page in 2016
He likes pets, has a car for a pet.
Bored.com listed him as one of the 10 actors to watch in 2016
His left Arm Tattoo reads- But, my friend, you have not killed me just yet.
He drinks a lot of water
He was about to study economics at the university, at the last minute chose acting
Oliver Stark: Quotes
Blissfully ignorant confidence, where I just assumed I could be good at parkour got me the job in mind gamers.
I do like 80-90% of my own stunts, the more we are able to do, more it sells among the audience.
Sometimes it is smart to take the advice of stunts crew, sometimes your ego can get in your way sometimes.
I am a nice family man.
I am a man of peace, the world needs good-hearted people more than anything else.
Couple of years I was just worried I won't get roles. When I first started acting with big stars I was like a deer in the headlights.
I'd like Evan Peters to come and make an appearance on 9-1-1 show. Michael Shannon is another one I'd like to appear on 9-1-1. He can play my Dad (or brother)
Fight scenes are big (on money) and hard to get right.
I think every actor on every job has a different gateway into their part.
It is nice to be part of British films, I am a big fan and I want to support
A few months ago I was thinking of quitting acting. Hadn't worked in a year and I thought maybe my chance had gone. I started to look into becoming a fire-fighter. Now we are two days away from my new show airing- I play a fire-fighter. The universe is funny.
He promotes PETA online sometimes
He got American green card in November 2017.
I am a massive soccer fan- and it hurts my soul to call it soccer; it's football
Filmography
Oliver Stark: Filmography
Movies
Underworld: Blood Wars(2016): Oliver played Gregor in the Adventure movie directed by Anna Foerster , cast includes Kate Beckinsale, Tobias Menzies, Theo James
MindGamers(2015): He acted as Dylan in the Thriller movie directed by Andrew Goth featuring Oliver Stark, Tom Payne, Sam Neill in the cast.
Hard Tide(2015): He played the role of Alfie Fisher in the Thriller directed by Robert Osman, Nathanael Wiseman featuring Nathanael Wiseman, Mem Ferda, Alexandra Newick in the cast.
Montana(2014): He portrayed Cal in the Crime Drama movie directed by Mo Ali starring McKell David, Lars Mikkelsen, Ashley Walters in the lead.
The Adventurer: The Curse of the Midas Box(2013): He played the character- Glocky in this Family Fantasy movie directed by Jonathan Newman starring Lena Headey, Sam Neill, Michael Sheen in the main roles.
Community(2012): He played the role- Pack Leader in the movie by Jason Ford , cast included Elliott Jordan, Jemma Dallender, Paul McNeilly
Break In(2010): He played the character of Jeremy in this directed by Ryan Claffey starring Kayleigh Alwill, Oliver Stark, Kayliegh Alwill in the lead.
TV Series
9-1-1(2018): Oliver was Evan 'Buck' Buckley in the Thriller Drama Series with actors- Angela Bassett, Peter Krause, Oliver Stark in the lead cast.
Venus vs. Mars(2015): He portrayed in this Drama TV Series produced by PurpleGeko Productions with the cast of Jamie Charles, Jean Louis Pascal, Letitia Hector
Into the Badlands(2015): Oliver Stark was Ryder in this Adventure Drama TV Series , the series was created by Double Feature Films, Miles Millar, Alfred Gough, Millar Gough Ink, AMC Studios starring Orla Brady, Daniel Wu, Aramis Knight in the lead.
Big Bad World(2013): Oliver appeared as Bad Teenager in this TV Series with actors- Blake Harrison, Seann Walsh, David Fynn in the lead cast.
Dracula(2013): He acted in the role of PC Barraclough in this Drama TV Series , it features Jonathan Rhys Meyers, Thomas Kretschmann, Jessica De Gouw in the cast.
Luther(2013): Oliver played Shaun Butler in the Drama TV Series with stars- Michael Smiley, Idris Elba, Dermot Crowley in the lead.
Casualty(2011): He played the character of Kyle DeNane in the Drama TV Series created by Paul Unwin, Jeremy Brock, British Broadcasting Corporation with actors- Derek Thompson, Ian Bleasdale, Suzanne Packer playing the lead characters.
Others
Venus Vs Mars(2012): He portrayed Steven in this Comedy Drama directed by Victor Adebodun created by Baby Isako, Purple Geko Media, Delia Donaldson with stars- Jamie Charles, Letitia Hector, Heidi Carmichael playing important roles.
12(2012): Oliver appeared as Victim in this Thriller Drama directed by Aml Ameen created by Aml Ameen , cast includes Aml Ameen, Amar Adatia, Mikel Ameen
Spirit(2011): He portrayed the role of Goof in this directed by Parv Bancil created by Parv Bancil with Shivani Ghai, David Ajala, James Floyd in the lead cast.
Something Blue(2011): He acted in the role of Greg in the Drama directed by Rebekah Fortune created by Seahorse Films, Peter Machen starring Peter Machen, Emma Britton, Elinor Machen-Fortune in the main roles
Always There(2011): He played John Dagsworth in this directed by Barnabas Lawson created by Victoria Ijeh with actors- Clive Woodward, Alexandre Ross, Oliver Stark playing main roles.
Talking to the Filth(2010): He played the character of Luke in this Crime directed by Ryan Claffey created by Ryan Claffey with the cast of Oliver Stark, Paul Jacob, Tayo Oyekoya
Stage
Dirty Promises: it was directed by Dan Hoffman-Gill
Polling Booth: Oliver played Richard in the drama directed by Anna Jordan
Seconds: He played Samuel, it was directed by Adam Morley. The play won the Best new Play award
Fatal Excuses: A drama directed by Darrell Jackson
Oliver Stark: Photos, Pictures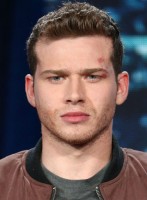 Oliver Stark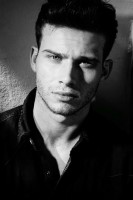 Oliver Stark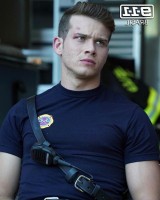 Oliver Stark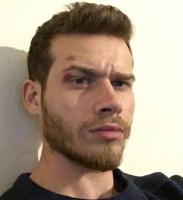 Oliver Stark

Oliver Stark

Oliver Stark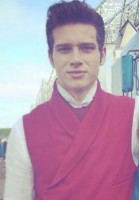 Oliver Stark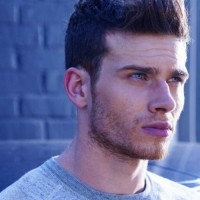 Oliver Stark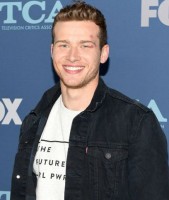 Oliver Stark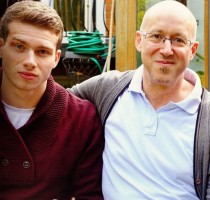 Oliver Stark with his Father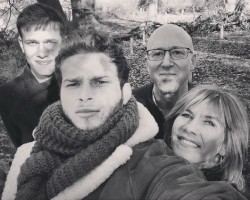 Oliver Stark Family: Father, Mother & brother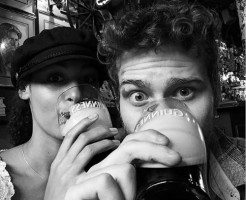 Oliver Stark with girlfriend Hannah Gottesman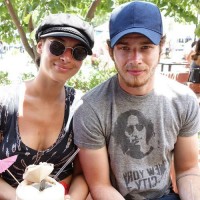 Oliver Stark with girlfriend Hannah Gottesman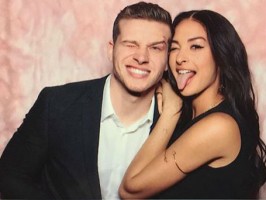 Oliver Stark with girlfriend Hannah Gottesman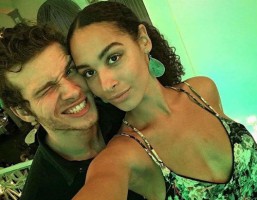 Oliver Stark with girlfriend Hannah Gottesman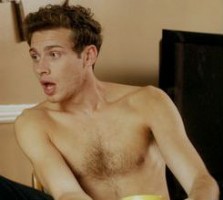 Oliver Stark shirtless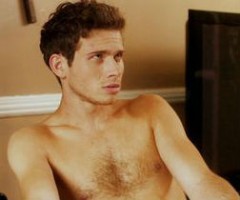 Oliver Stark shirtless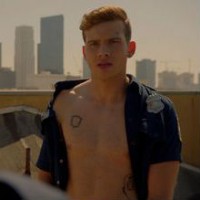 Oliver Stark shirtless