Biography
Paul Anderson is a British TV & Movie, Stage actor. Arthur Shelby in Peaky Blinders, Anderson in The Revenant(2015), Sebastian Moran in Sherlock Holmes: A Game of Shadows(2011), Leslie Lewis in '71 (2014), Albert Donoghue in Legend (2015)
Paul Anderson was born on 12th February 1978 in London, United Kingdom.
Paul Anderson: Facts & Trivia
Tattoo: He has a tattoo of blade on his arm
He loves pets and has a puppy named Ray/ Bear.
Early Life: He grew up in a council estate. His mother had worked as a barmaid in a pub.
Ticket Scalping: He spent most part of his early youth as a ticket reseller.
Musician & Artist: He found his interest in acting in 2000s, he tried his hand in music as well.
Webber Douglas Academy of Dramatic Art: Paul got enrolled in the institution thus officially switching careers. He was sitting around eating at the table where one of the friends was an actor, Paul was reciting lines from his favorite movie 'The Warriors', the meeting inspired Paul to apply for drama schools, he got selected both at Guildhall & Webber Douglas.
After the drama school, Paul ventured into London stage, he quickly found himself promoted to TV screen.
Gregory Burke was a friend of Paul's the friendship lead to Paul getting chances early in the career
He has a thick South London accent
Paul Anderson: Quotes
I like playing the bad guys, you know it is fun.
Canada was freezing cold, up in the mountains, if you were cold you just had to sit there and bear it.
When I watch the film I want to ring my phone and share that experience, I want people to get the feel when they see my movies, the urge to see great movies.
When I first heard the title "Peaky Blinder" I thought it was a musical. It is great how people took it.
I don't gonna lie, when I read the script (of peaky blinder) I cried a little.
Haircut is a hard thing to wear
I have few options, it is a nice place to be as an actor
[About Ticket Scalping] I loved it. A wealth of experience. Artistically, there was nothing in it for me, I always wanted to do something else.
I always wanted to be a front man in a band, Not a footballer, not an actor, not a policeman nor a fireman
I left school when I was about 14, so there was a large gap in my education. Going to drama school was like university that I never had.
I knew a lot of 60s gangster. It wasn't hard for me to replicate the vernacular and the vocabulary on screen.
My older brother has a big say in what I do and what is good and what is not. Sometimes he has too much of a say in it
Brutal & Violent characters are the most interesting roles to play, there is so much scope in playing those roles.
It was a pleasure to play Arthur Shelby. Much better than playing the nice guy.
I do play a lot of darker characters, I am drawn to them
You always have that insecurity as an actor
Filmography
Paul Anderson: Filmography
Movies
Feedback(2018): He acted in the role of Andrew in the Thriller directed by Pedro Alonso created by Pedro Alonso, Alberto Marini with Ivana Baquero, Paul Anderson, Eddie Marsan in the lead cast.
Robin Hood(2018): Paul played Guy of Gisborne in the directed by Otto Bathurst created by Safehouse Pictures, Appian Way, Joby Harold, Lionsgate , it has Taron Egerton, Jamie Dornan, Ben Mendelsohn in the lead cast.
Hostiles(2017): He played the role of Corp. Tommy Thomas in the Drama movie , it was directed by Scott Cooper , it has Scott Shepherd, Ava Cooper, Rosamund Pike in the lead cast.
24 Hours to Live(2017): Paul was Jim Morrow in this Thriller movie directed by Brian Smrz , cast includes Paul Anderson, Rutger Hauer, Ethan Hawke
Brimstone(2016): Paul Anderson was Frank in the Thriller movie directed by Martin Koolhoven , cast includes Dakota Fanning, Kit Harington, Paul Anderson
Legend(2015): He played Albert Donoghue in the Crime Drama movie directed by Brian Helgeland with actors- Taron Egerton, Emily Browning, Tom Hardy in the lead cast.
The Revenant(2015): He acted as Anderson in the Adventure Historical Drama movie directed by Alejandro G. Iñárritu with the cast of Tom Hardy, Will Poulter, Leonardo DiCaprio
In the Heart of the Sea(2015): He portrayed Caleb Chappel in the Biographical movie directed by Ron Howard , it stars Chris Hemsworth, Brendan Gleeson, Cillian Murphy in the cast.
Electricity(2014): He played the role- Barry O'Connor in the Drama movie directed by Bryn Higgins with the cast Agyness Deyn, Lenora Crichlow, Paul Anderson
'71(2014): Paul played Sergeant Leslie Lewis in the Thriller Drama movie directed by Yann Demange with actors- Sam Reid, Jack O'Connell, Sean Harris playing main roles.
Still Life(2013): He acted as Homeless Man in this Drama movie directed by Uberto Pasolini , cast included Eddie Marsan, Karen Drury, Joanne Froggatt
Piggy(2012): He portrayed the role- Piggy in the movie by Kieron Hawkes created by Fulwell 73, DP Films, Kieron Hawkes with the cast Josh Herdman, Paul Anderson, Ed Skrein
Passion(2012): Paul played Dirk in this Mystery Thriller movie by Brian De Palma with stars- Karoline Herfurth, Rachel McAdams, Noomi Rapace in the lead.
The Sweeney(2012): He acted in the role of Francis Allen in the Drama movie directed by Nick Love , it has Hayley Atwell, Ray Winstone, Plan B in the main roles.
Sherlock Holmes: A Game of Shadows(2011): He portrayed the character- Colonel Sebastian Moran in the Crime directed by Guy Ritchie with Jude Law, Robert Downey Jr., Jared Harris in the lead cast.
A Lonely Place to Die(2011): He portrayed the role of Chris in the Adventure Crime Thriller movie directed by Julian Gilbey with actors- Ed Speleers, Alec Newman, Melissa George playing main roles.
The Firm(2009): Paul played Bex in this Drama movie directed by Nick Love with the cast of Calum MacNab, Daniel Mays, Paul Anderson
Frankie Howerd: Rather You Than Me(2008): He played the character of Roger in the TV movie directed by John Alexander with actors- Rafe Spall, David Walliams, Peter Sandys-Clarke playing main roles.
TV Series
The Great Train Robbery(2013): Paul played Gordon Goody in the Drama created by Chris Chibnall, it features Jack Roth, Robert Glenister, Paul Anderson in the cast.
Peaky Blinders(2013): He portrayed the role of Arthur Shelby in the Crime Drama Series produced by Steven Knight it has Paul Anderson, Cillian Murphy, Helen McCrory in the lead cast.
Top Boy(2013): Paul Anderson was Mike in the Crime Thriller Drama Series with the cast Shone Romulus, Kane Robinson, Ashley Walters
The Promise(2011): He played the role- Sergeant Frank Nash in the Drama created by Lama Films, Stonehenge Films, Daybreak Pictures , it features Itay Tiran, Christian Cooke, Claire Foy in the cast.
Midsomer Murders(2009): He played the role- Graham Spate in the Crime Drama TV Series , cast includes Barry Jackson, Jane Wymark, John Nettles
Ashes to Ashes(2008): Paul Anderson portrayed the character of PC Murder Suspect in the Crime Fantasy Drama Series , it stars Dean Andrews, Keeley Hawes, Philip Glenister in the cast.
Inspector Lewis(2008): He acted in the role of Alastair Darlow in the Mystery Crime Drama Series , it has Kevin Whately, Laurence Fox, Clare Holman playing in the lead.
Silent Witness(2007): Paul was DS Dave Leeson in this Mystery Crime Drama TV Series with the cast of Emilia Fox, William Gaminara, Tom Ward
Doctor Who(2005): He portrayed the role of Jason in this Adventure Family Drama Series , it stars Pearl Mackie, Jenna Coleman, Peter Capaldi in the cast.
Others
Chandide(2014): He portrayed the character- in the short Drama directed by Christian Cooke created by Arnab Chanda , cast included Paul Anderson, Arnab Chanda, Seb Cardinal
The Basement(2010): He played Jake in the Thriller Drama directed by Emma Lightfoot created by Emma Lightfoot starring Therese Bradley, Paul Anderson in the lead.
Paul Anderson: Photos, Pictures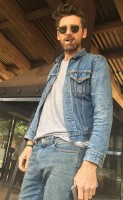 Paul Anderson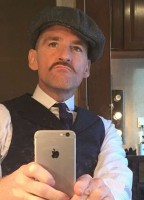 Paul Anderson

Paul Anderson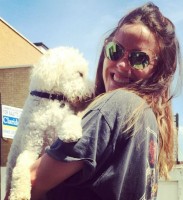 Paul Anderson's Friend and Dog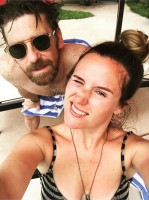 Paul Anderson with Stephanie Clark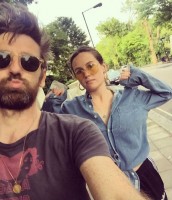 Paul Anderson with Stephanie Clark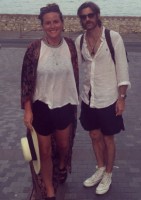 Paul Anderson with Stephanie Clark