Biography
Lili Reinhart is an American TV & Movie Actress & Singer. She is popular for playing Betty Cooper in Riverdale, Vicki in The Kings of Summer, Karen in The First Hope(2013), Tiffany in Galveston(2018), Heather in Surviving Jack.
Lili Reinhart was born on 13th September 1996 in Cleveland, Ohio, United States. She was raised in Bay Village, Ohio.
Lili Reinhart: Facts & Trivia
Lili's interest in acting started at the age of 10, she was into Singing & Dancing as well. She started going to auditions at around the same age. She acted in community theatre since age 12. She signed up with an agent at the age of 11. Her mother found her auditions online, she self-taped auditions.
She attended dance classes and appeared in many musicals as a child.
Move To Los Angeles: Lili moved to Los Angeles, California at the age of 18 to seek career in acting, within the first six months she was troubled by depression and was contemplating quitting acting once and for all. At the time she got a chance to act in Riverdale, it changed things for her positively.
Riverdale: She got picked for the main role of Betty Cooper in 2017, she is thankful for the role, she was struggling personally and career wise as well. She got out of her depression through acting. She openly discusses depression raising awareness about it.
Arrow Tattoo: She has the tattoo of an arrow on her Right Arm, it represents mental health awareness.
It is believed that Demi Lovato inspired Lili to open up about her Mental issues, Demi had opened up about her health previously.
Before the 2016 US presidential elections she posted pics on Instagram which read "Love Trumps Hate" & "These pussies grab back" along with her co-star Madchen Amick.
She used to have Dark hair, she has Blonde hair now.
She worked as a sales associate at the "Pier one imports" before her career took off with Riverdale.
ELLE magazine took her to her first fashion week experience in New York.
She loves pets, has a dog for pet. she likes golden retrievers. She sometimes helps find homes for dogs.
She has about 4 tattoos.
She rarely uses makeup off the screen
She wore Zombie Art makeup for Halloween in 2015
She is genuinely best friends with her Riverdale co-star Camilla Mendes
After their appearance together on Riverdale there were rumors that Lili & Cole Sprouse were dating, so far they have been just rumors, nothing concrete.
She supported Women's March of 2017.
She promotes the Non-profit organization Project HEAL
She is pro gun control.
She appeared on the cover page of Pulse Spokes for their Winter 2018 edition
She likes writing Love Poems on her Tumblr Site.
She supported Net Neutrality movement
She is a self-confessed foodie. She eats fruity peebles in her tub. She loves lunchables.
She is allergic to cottonwood trees
Lili's First celebrity Crush was: Leonardo DiCaprio
Go to Karaoke song: Hey Now by Lizzie Mcguire
She doesn't like Coffee, she likes gulping Hot chocolate though.
Lili likes making Memes, her mom calls her "meme queen"
She was on the cover page of Cosmopolitan in February 2018
She is the godmother of baby Adeline
Lili Reinhart: Quotes
I cried tears of joy. In that moment I became a working actress with a steady job. Something I had been working towards for 7 years
Riverdale' came into my life when I was going through the worst depression I had ever experienced. And in the end it completely saved me
The best stuff happens when you take a chance.
I've never gone out of my way to be relatable to anyone. I just say what I want, and I'm pretty blunt about things.
I take as many naps as I can.
I love my mom. My mom is an actual angel and she deserves the world.
A true friend would bring me a Shamrock shake right now.
My sexual awakening was when I first saw Heather Graham in Austin Powers
I feel like the ability I have to take naps pretty much anywhere- at any time of day- is a superpower
There exists a circle of hell in which you are forced to drive in circles in an underground parking garage for all of eternity.
Why are dentist offices always playing home improvement shows on their tvs? Do they just want the sound of drills to be filling the air?
[About Sex] What you want, what feels good to you is all going to change with every partner you have.
Being a young woman in Hollywood is intimidating
We can't get rid of the pure evil that exists in this world.. but we should do everything in our power to control the resources that these people have.
Confident is the woman who wears the "Slay all day" bedazzled shirt.
I like eating foods of Kindergarten kids.
I have always been a Betty
I'm convinced Trump is an alien who was sent here to destroy planet earth.
To change. You have to go out and get that for yourself. You have to find your own happiness and be willing to get better
I look like Shrek in my new license photo.
We actors are story tellers.
We actors get rejected a lot, we get shown doors a lot, you have to deal with that as an actor.
At least you know my laugh is genuine by how obnoxious it is.
Lunchables are not JUST for kids, OKAY?
Had a dream that I got in a verbal fight with the "Cash me Outside" girl and I lost. So disappointed in myself.
Lili Reinhart: Awards
2013: New York VisionFest Awards: Nominated for her role in the short movie The First Hope
2017: Teen Choice Awards: Won the awards in two categories for her role in Riverdale
2018: Saturn Awards: Won the award for her role in Riverdale in the best young actor category
Lili Reinhart: Photos, Pictures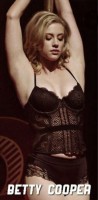 Lili Reinhart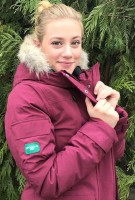 Lili Reinhart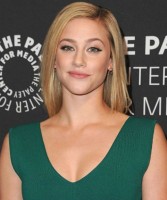 Lili Reinhart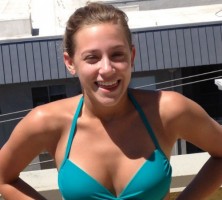 Lili Reinhart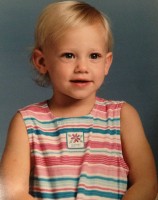 Cutie Lili Reinhart in childhood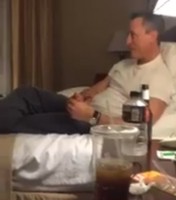 Lili Reinhart's Father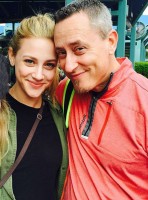 Lili Reinhart's Father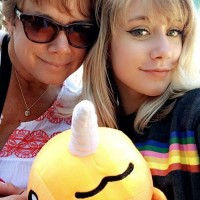 Lili Reinhart with her mother

Lili Reinhart- Mother(Amy) & Sisters (Tess & Chloe)

Lili Reinhart's parents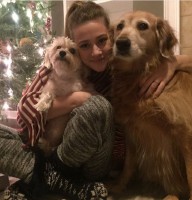 Lili Reinhart with her puppies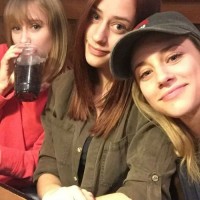 Lili Reinhart with Sisters Tess & Chloe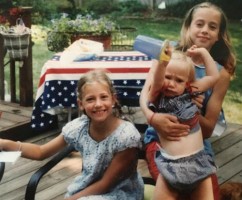 Lili Reinhart with Sisters in childhood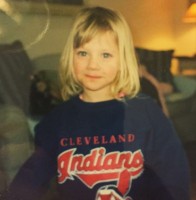 Lili Reinhart childhood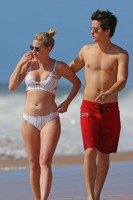 Lili Reinhart in Bikini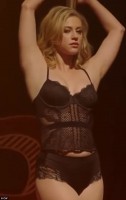 Lili Reinhart in Bikini