Biography
Tom Franco is an American actor, artist & producer. Karl in The Disaster Artist(2017), Frog Boy in Basket Case 2 (1990), Mr. Z in Metamorphosis: Junior Year (2017). His brothers James Franco & Dave Franco.
Tom Franco was born on 14th April 1980 in Palo Alto, California, United States to Betsy Franco(Mother)- A writer & Douglas Eugene Franco(Father)- a businessman, philanthropist and Entrepreneur. He along with his two brothers were brought up in Palo Alto.
Franco Brothers:
James Franco (Born April 19, 1978)
Tom Franco (Born April 14 1980)
Dave Franco (Born June 12, 1985)
Tom Franco & Julia Lazar Marriage: Tom married his partner, collaborator and long time girlfriend Julia Lazar on 28th July 2014. Julia was 23 older to him. Julia was suffering from Liver & Kidney complications. They got married in the hospital where she was admitted for problems, Julia died on 25th August 2014.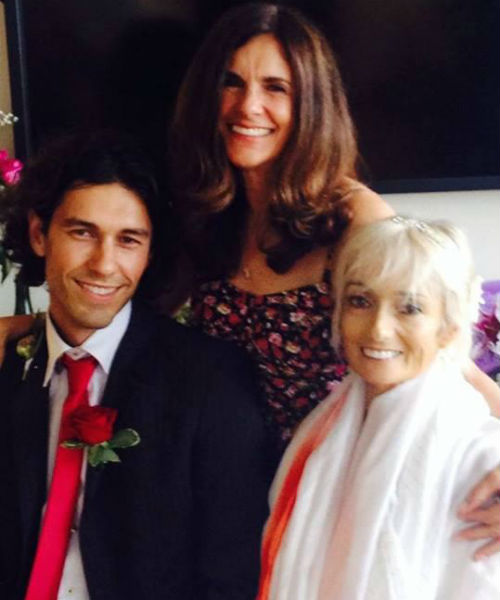 Image: Tom Franco & Julia Lazar wedding
Tom Franco: Facts & Trivia
Firehouse Art Collective: Tom is an artist before an actor, he is the founder of Firehouse Art Collective based in Berkeley, California. It started as a collaborative project with 7 of his friends in a rented house, instead of masters' degree he had decided to do his own project. [Firehouse Art on facebook]
Is he Gay?: It doesn't apepar so, He is a handsome dude with 2 wives, his brother James Franco gives out Gay vibe though.
Firehouse Art Collective Locations:

1313 9th Street, 2nd Floor Berkeley Ca, 94710
1790 Shattuck Avenue, Berkeley, CA 94709
3192 Adeline Avenue, Berkeley CA 94703
1831-1835 Harmon Street, Berkeley CA, 94703
6117 San Pablo Avenue, Emeryville CA 94608

As a child he took drawing classes after school, Tom followed James into art classes, he would be the youngest in the classes and sometimes had to draw nude models which he found funny at the time.
Ancestry: Tom is of Portuguese (Paternal), Swedish(Paternal), Russian(Maternal) descent. His Maternal grand parents had changed their surname to Verne from Verovitz
He meditates Daily. He met his future wife Julia at a Meditation retreat. They also did dancing together.
Illustrations: Tom illustrated the cover of his mother's book- NAKED and the interior art of the novel. Metamorphosis is another work of Betsy where Tom's Art was used.
Sometimes Tom & his brother James collaborate and arrange art shows
Tom is fond of dogs, he has dog named Malibu & Dharma.
As a kid Tom had Blonde hair, it turned brunette as he grew up.
The siblings are very close, they often get together with Mom.
Tom was in a theatre art group for 6 years, he has been an actor on and off.
Tom Franco Co-Lab: A collaborative project started by Tom to allow other artists to come together and be creative
Sculptor: Tom has ventured into various art forms, Sculpting brings out the best in him [as per himself]
Tom Franco: Quotes
One of our biggest challenges is everybody contributes. When collaboration happens the magic takes place, expression come out that you would never expect.
Artists struggle hardest, isolation is one of the things that kills art experience, collaboration helps resolve.
It wasn't until I got out of the Academy I understood what Art really means, what it means to have a studio, that culture is living art.
I think I get business side of brain from my Dad who was good at Business and maths and artistic side from my Mom who has been a writer as far as I can remember.
I have learned to trick my brain into creative processes.
Acting, Dancing, Music & Visual Arts are essential. You must know them.
Half of the beauty of Arts is watching the artist do it, there is so much value to the process.
We are all just searching for that magic moment of unicorn and rainbows. They are always a vision away. They are apparent in the minds, yet so hard to grasp.
My family is very artistic.
I like to think of doing visual art as a band of performers
In my family, you were never cool, you never had anything good to say, unless you were talking about art
I like to stay busy, and I like to stay creative
I consider myself a folk artist
Art is how you live your life.. I like making sculptures
Filmography
Tom Franco: Filmography
Movies
Metamorphosis: Junior Year(2017): Tom played Mr. Z in this Family Drama movie , it was directed by Sadie Fearon, Alec Cohen-Schisler starring Arash Afrakhteh, Noa Amzallag, Ari Atken in the main roles.
The Disaster Artist(2017): He portrayed Karl in the Comedy directed by James Franco with Ari Graynor, James Franco, Dave Franco in the lead.
Spring Breakers(2012): Tom played a Thug in the Drama movie directed by Harmony Korine with the cast Ashley Benson, Vanessa Hudgens, Selena Gomez.
Rise of the Planet of the Apes(2011): Tom Franco portrayed the character of Police Officer in this Drama movie directed by Rupert Wyatt with the cast James Franco, Andy Serkis, Freida Pinto
Basket Case 2(1990): He portrayed Frog Boy in the Comedy , it was directed by Frank Henenlotter starring Judy Grafe, Kevin Van Hentenryck, Annie Ross in the main roles.
TV
The Devil Wears a Toupee(2007): He played the character of Bernie in the Comedy directed by Josh Monkarsh created by Traffic City Productions, Josh Monkarsh with stars- Bobby Reed, Tom Franco, Justin Minto in the main roles.
Other
A Peace of History(2005): He played the role- Ray Watts in the short Drama directed by Jeremy Gantz created by Lourdes Enterprises, Surprises Entertainment, Jeremy Gantz featuring Cazimir Milostan, Mike Kelly, Erl Van Douglas in the cast.
Tom Franco: Photos, Pictures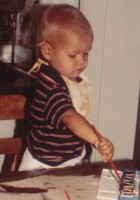 Tom Franco childhood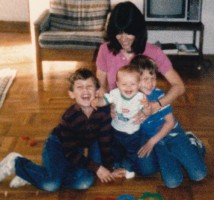 Tom Franco childhodd with Mom and brothers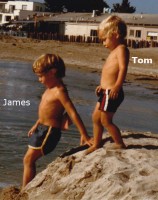 Tom Franco childhood- with James

Tom Franco & siblings- childhood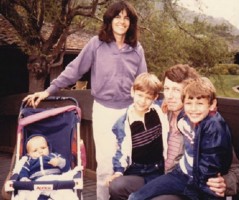 Tom Franco family in childhood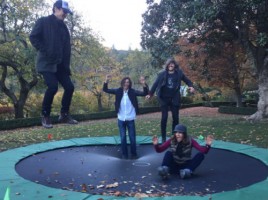 Tom Franco family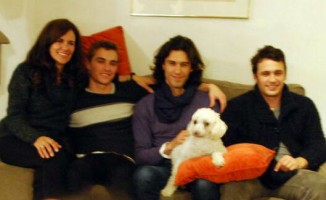 Tom Franco family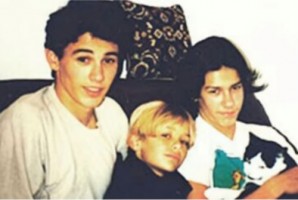 Tom Franco & siblings- young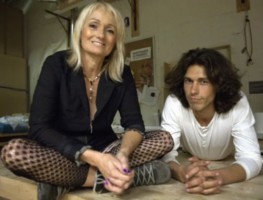 Tom Franco with wife Julia Lazar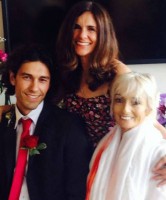 Tom Franco & Julia Lazar wedding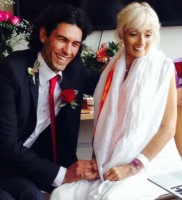 Tom Franco & Julia Lazar wedding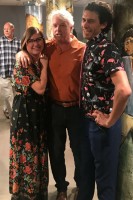 Tom Franco with wife Iris Torres

Tom Franco with wife Iris Torres