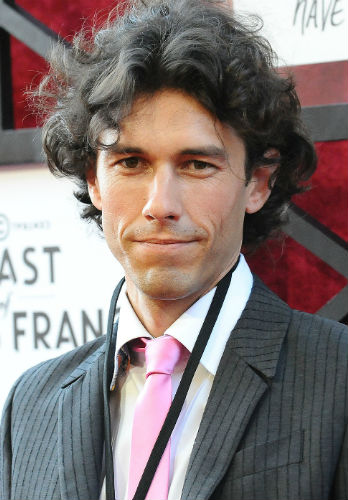 Tom Franco
Date Of Birth
April 14, 1980
Age
43 years 7 months 17 days
Day of Birth
Monday
Place Of Birth
Palo Alto, California, United States
Zodiac Sign
Aries
Professions
Actor ,

Artist

Full Name

Thomas Andrew Franco
Personal Information
Residence

Berkeley, California, United States

Religions
Judaism (From Mother & Grandmother's side) , Christianity
Language
English
Star Sign
Aries
Nationality
American
Ethnicity
Caucasian
Complexion
White
Trademarks
Similarity to James Franco , Prominent Cheek bones

Body Features & Measurements
Height

185 CM


6 Feet 1 Inches
Eye color
Black
Hair color
Brown
Weight

75 KG


165 lbs

Body Type
Slim
Family Information
Father

Douglas Eugene Franco

Mother
Betsy Franco (Artist/ Actor; Maiden nameBetsy Lou Verne)
Wives
Julia Lazar Franco (2014-2014; Artist, used to be Tom's collaborator for a long time)
Iris Torres (marriage 2015-)
Brothers

James Franco




Dave Franco

Grandmothers
Marjorie Franco (Paternal; Author of Young adult books)
Mitzie Verne (Maternal; Verne Art Gallery owner)
Sister In-Law
Alison Brie (David's wife)

Education Qualifications
Education (Graduation)
Major in Ceramics (California College of the Arts) , Major in Fine Arts (University of California)
Education (High School)
Palo Alto High School (class of 1998)
Alma Mater
California College of the Arts (Oakland, California)
University of California (Santa Cruz; class of 2002)
Education (Elementary/ Primary)
El Carmelo Elementary School
Education (Middle School)
Jordan Middle School
Career Information
Debut (Movie)
Basket Case 2 (1990)
Years Active
1990-
Favorites, Hobbies, Likes/ Dislikes
Hobbies
Kombucha
guitar
Martial Arts
Meditation
Dancing
Skills
Tai chi
Social Networks, Web links
Official Website
Tom Franco Official Website
Instagram Profile
Tom Franco Instagram Profile
Blog
Tom Franco Blog
Contact
Contact (Email)
firehouse.art.collective@gmail.com (Firehouse Art)
Web Contact
Web Contact
More Information
Friend
Alan Chin
Net worth

$10 Million

Instruments
guitar
Biography
Tom Franco is an American actor, artist & producer. Karl in The Disaster Artist(2017), Frog Boy in Basket Case 2 (1990), Mr. Z in Metamorphosis: Junior Year (2017). His brothers James Franco & Dave Franco.
Tom Franco was born on 14th April 1980 in Palo Alto, California, United States to Betsy Franco(Mother)- A writer & Douglas Eugene Franco(Father)- a businessman, philanthropist and Entrepreneur. He along with his two brothers were brought up in Palo Alto.
Franco Brothers
James Franco (Born April 19, 1978)
Tom Franco (Born April 14 1980)
Dave Franco (Born June 12, 1985)
Marriages
Tom Franco & Julia Lazar
Tom married his partner, collaborator and long time girlfriend Julia Lazar on 28th July 2014. Julia was 23 older to him. Julia was suffering from Liver & Kidney complications. They got married in the hospital where she was admitted for problems, Julia died on 25th August 2014.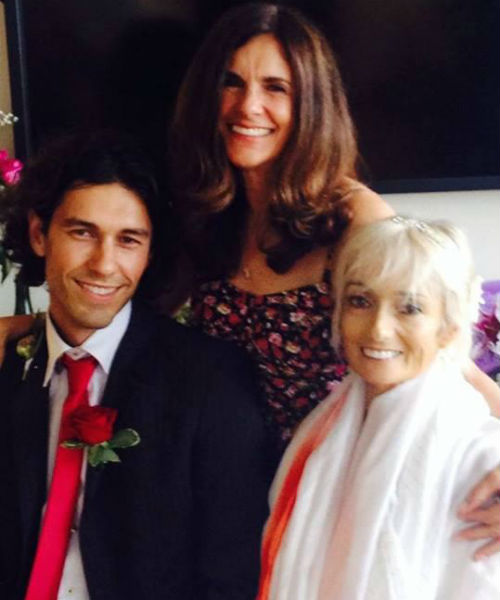 Image: Tom Franco & Julia Lazar wedding
Facts & Trivia
Firehouse Art Collective: Tom is an artist before an actor, he is the founder of Firehouse Art Collective based in Berkeley, California. It started as a collaborative project with 7 of his friends in a rented house, instead of masters' degree he had decided to do his own project. [Firehouse Art on facebook]
Is Tom Franco Gay?: It doesn't apepar so, He is a handsome dude with 2 wives, his brother James Franco gives out Gay vibe though.
Firehouse Art Collective Locations:

1313 9th Street, 2nd Floor Berkeley Ca, 94710
1790 Shattuck Avenue, Berkeley, CA 94709
3192 Adeline Avenue, Berkeley CA 94703
1831-1835 Harmon Street, Berkeley CA, 94703
6117 San Pablo Avenue, Emeryville CA 94608

As a child he took drawing classes after school, Tom followed James into art classes, he would be the youngest in the classes and sometimes had to draw nude models which he found funny at the time.
Ancestry: Tom is of Portuguese (Paternal), Swedish(Paternal), Russian(Maternal) descent. His Maternal grand parents had changed their surname to Verne from Verovitz
He meditates Daily. He met his future wife Julia at a Meditation retreat. They also did dancing together.
Illustrations: Tom illustrated the cover of his mother's book- NAKED and the interior art of the novel. Metamorphosis is another work of Betsy where Tom's Art was used.
Sometimes Tom & his brother James collaborate and arrange art shows
Tom is fond of dogs, he has dog named Malibu & Dharma.
As a kid Tom had Blonde hair, it turned brunette as he grew up.
The siblings are very close, they often get together with Mom.
Tom was in a theatre art group for 6 years, he has been an actor on and off.
Tom Franco Co-Lab: A collaborative project started by Tom to allow other artists to come together and be creative
Sculptor: Tom has ventured into various art forms, Sculpting brings out the best in him [as per himself]
Quotes
One of our biggest challenges is everybody contributes. When collaboration happens the magic takes place, expression come out that you would never expect.
Artists struggle hardest, isolation is one of the things that kills art experience, collaboration helps resolve.
It wasn't until I got out of the Academy I understood what Art really means, what it means to have a studio, that culture is living art.
I think I get business side of brain from my Dad who was good at Business and maths and artistic side from my Mom who has been a writer as far as I can remember.
I have learned to trick my brain into creative processes.
Acting, Dancing, Music & Visual Arts are essential. You must know them.
Half of the beauty of Arts is watching the artist do it, there is so much value to the process.
We are all just searching for that magic moment of unicorn and rainbows. They are always a vision away. They are apparent in the minds, yet so hard to grasp.
My family is very artistic.
I like to think of doing visual art as a band of performers
In my family, you were never cool, you never had anything good to say, unless you were talking about art
I like to stay busy, and I like to stay creative
I consider myself a folk artist
Art is how you live your life.. I like making sculptures