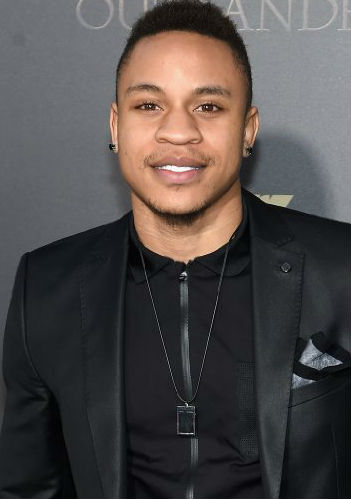 Rotimi
| | |
| --- | --- |
| Date Of Birth | November 30, 1988 |
| Age | 34 years 2 months 9 days |
| Day of Birth | Wednesday |
| Place Of Birth | Maplewood, New Jersey, United States |
| Zodiac Sign | Sagittarius |
| Professions | Singer , Actor , Model |
| Birth Name | Olurotimi Akinosho |
| Nickname | Ro |
Personal Information
Languages
Igbo , English , Yoruba
Star Sign
Sagittarius
Nationality
American
Ethnicities
Nigerian-American , African American
Complexion
Brown
Famous For
Role of Darius Morrison in Boss(2011-12)

Body Features & Measurements
Height

178 CM


5 Feet 10 Inches
Eye color
Black
Hair color
Black
Weight

80 KG


176 lbs

Body Type
Athletic
Family Information
Father

Segun Akinosho

Education Qualifications
Education (High School)
Columbia High School
Alma Mater

Northwestern University

Love, Romance, Marriage
Girlfriend
Vanessa Mdee (AKA Vee Money)
Career Information
Debut (Movie)
Black Nativity
Years Active
2007-
Debut (TV)
Boss(2011-12)
Debut (TV Movie)
Cooper and Stone
Favorites, Hobbies, Likes/ Dislikes
Hobbies
sports
movies
Favorite Actor
Denzel Washington
Favorite Singer
Bob Marley
Favorite Sport
basketball
Favorite TV show
The Fresh Prince
Favorite sports person
Michael Jordan
Social Networks, Web links
Facebook Profile
Rotimi Facebook Profile
Twitter Profile
Rotimi Twitter Profile
Official Website
Rotimi Official Website
Instagram Profile
Rotimi Instagram Profile
YouTube Channel
Rotimi YouTube Channel
SoundCloud Profile
Rotimi SoundCloud Profile
Spotify Link
Rotimi Spotify Link
Itunes Link
Rotimi Itunes Link
Google Play
Rotimi Google Play
Last FM
Rotimi Last FM
Contact
Contacts (Email)

frontroseatt@gmail.com


ROTIMITEAM@UNITEDTALENT.COM (Talent Agent)
KERSTYN@GLOWCONNECTION.COM (Management)
DASHLEY@ICMPARTNERS.COM (Booking)
Contact(Phone)
917-450-5723 (Management)
Manager
Jason Jeter
More Information
Inspirations
Mother
Jamie Foxx
God
Celebrity Crush
Zoe Saldana
Christina Milian
Instruments
Piano
Biography
Rotimi (pronounced Row-Tim-Me) is a Nigerian-American Singer, Actor, Model, Rhythm and blues artist. Rotimi means "with me" in Yoruba (his ancestral root). He is known for playing- Darius Morrison in the series- "Boss", Andre Coleman in "Power"
Childhood - Family
Olurotimi Akinosho was born on November 30, 1988 in Maplewood, New Jersey to Nigerian immigrants. According to Rotimi Nigerian parents are usually strict with over importance to studying.
Father
Rotimi's father Segun Akinosho is an investment banker, he is of Yoruba (Nigeria & Benin) origin.
Mother
Rotimi's mother is of lgbo (South central & south eastern Nigerian) origin. She works for the government.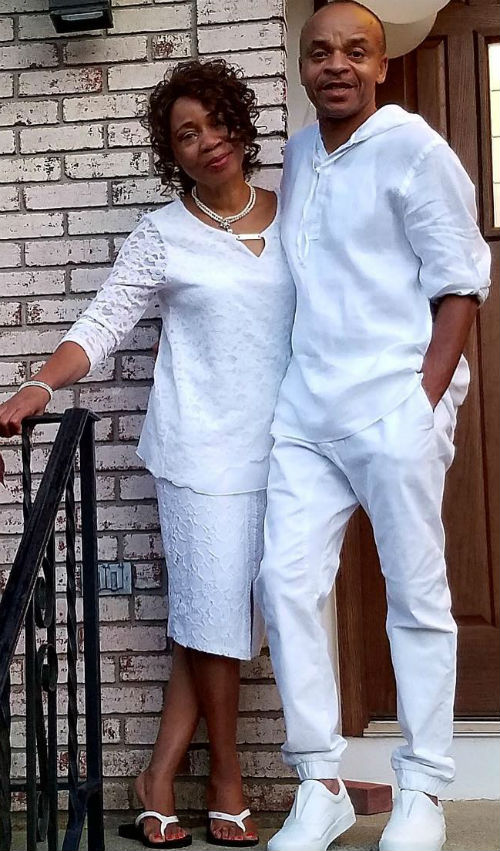 Image: Rotimi's parents: Father & Mother
Education
Columbia High School: Rotimi attended the 4 year comprehensive regional public high school located in Maplewood, New Jersey for his 9th to 12th grades. He was part of the varsity basketball team as well as the honors choir.
Northwestern University (NU): He graduated from the prestigious NU with a B.S degree in Communications in 2010, with a minor in Business.
Girlfriend - Dating
Rotimi & Vanessa Mdee
Rotimi has been dating the Tanzanian singer- Vanessa Mdee (Vee Money). It is reported that within the first few days of dating Vanessa knew Rotimi was the one for her. She is reported to have said- "It took me two days… I said, 'This is my husband', I'm in love with him".
He called her the greatest gift (for his birthday)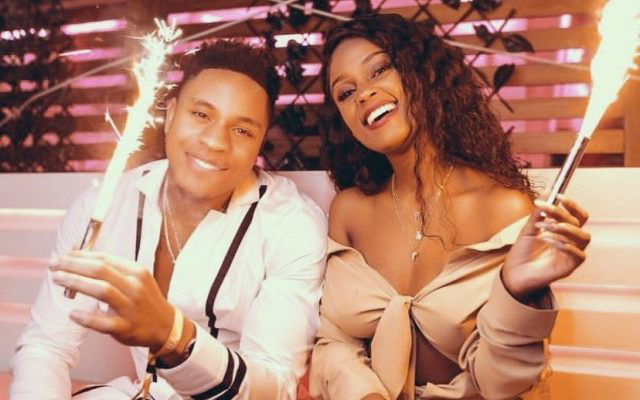 [ Rotimi & Vanessa Mdee ]
Interesting Facts
He started singing at the age of 6.
First ever performance: His first ever performance was at a wedding event.
Rotimi graduated with science degree in Communications with minor in Business.
He is into Rhythm and blues, hip hop
Modeling: He has modeled for AKOO Clothing of rapper T.I.
Mentors: He calls Jamie Foxx as Uncle J, they have a friendly relationship. He considers Jamie as his mentor. He also considers T.I & 50 Cent to be his mentors.
He wants to collaborate with- R Kelly, Drake, 2 Chainz.
He likes sports and movies. If he is not on ESPN he is watching movies.
At the age of 15 he performed at the Apollo Theaters and won the competition twice.
He is an actor, model, musician. He likes a career in Music more than anything.
He founded FrontRoSeat Productions & is the CEO of the productions.
His childhood hero- his Father.
Favorite social media- Instagram. He likes it because it allows him the expression. He is followed by stars like- 50 Cent, Russell Westbrook, Snoop Dogg.
Instruments: He used to play Piano as a kid.
Philanthropy

He works with various charity organizations for the betterment of Education, Health and employment.

Birthday Present: As a birthday present to himself, he bought a fully paid penthouse in Ikoyi Lagos, Nigeria.
Mother's Dream: When his mother was pregnant with the Rotimi, she had a very special dream. Bob Marley appeared in her dream and said- "your son is going to finish my legacy"
Career
Rotimi made his acting debut in Cooper and Stone(2011) which went unaired.
Boss(2011-12) became his real TV debut in which he portrayed the role of drug dealer Darius Morrison.
Music- Discography
Rotimi is a singer and musician as well, he has performed for/with many big names of music. Some of the stars of music he has been associated with are:
50 Cent
Estelle
Jennifer Hudson
Keyshia Cole
NERD
T.I.
Rotimi's initially joined the Hip-hop group of Jay-z's nephew and got the chance to perform for Jay-z himself.
Rotimi's music has been featured throughout United States as well as internationally, by the music giants like- MTV, MTV Base, VH1 Soul
Music Labels He has worked with are:
Mixtapes
| Year | Mixtape | Release Date | Comments |
| --- | --- | --- | --- |
| 2016 | Summer Bangerz | June 23, 2016 | |
| 2015 | Royal Wednesday | November 11, 2015 | |
| 2011 | The Resume | March 8, 2011 | |
| 2011 | While You Wait | November 30, 2011 | |
EPs
Year
EP
Release Date
Label
Comments/Rankings
2019
The Beauty of Becoming
December 13, 2019
Empire, FrontRo

Tracks:

In my bed
Fall Back
Way Gone
Mega Love
All Night
Next to your Love
Love Riddim- remix

2019
Walk with Me
May 24, 2019
Empire, FrontRo

US Indie Ranking: 41;

US Heat Ranking: 10

Tracks:

Legend
Decisions
Love Riddim
Sip slow
I Can't Blame You
Summertime
Push Button Start

2017
Jeep Music Vol. 1
August 4, 2017
Empire, G-Unit

US Indie Ranking: 37;

US Heat Ranking: 16

Tracks:

Want More
Only You
Living Foul
What we Do
Right Here
Baecation
Kitchen Table
Nobody
Singles
Year
Title
Billboard Hot 100
Comments
2019
In My Bed

Album: The Beauty of Becoming;

Features- Wale

2019
Love Riddim
Album: Walk With Me
2017
Want More

Album: Jeep Music Vol. 1;

Features- Kranium

2017
Nobody

Album: Jeep Music Vol. 1

Features: 50 Cent & T.I.

2016
Netflix and Chill

2015
Lotto
86

Album: Royal Wednesday

Features- 50 Cent
Guest Appearances
| Year | Title | Main Artist | Comments |
| --- | --- | --- | --- |
| 2017 | Lavish | Skales | Album: The Never Say Never Guy |
| 2017 | Thank God | Wale | Album: Shine |
| 2017 | Thinking About It | The Realigion | R&B/Soul |
| 2017 | Last Night | DJ Luke Nasty | Hip-Hop/Rap |
| 2016 | MVP | Bianca Bonnie | |
| 2012 | Need You Tonight | Northrock 360 | |
Music videos
| Year | Title | Director | Comments |
| --- | --- | --- | --- |
| 2019 | Love Riddim | | R&B/Soul |
| 2016 | Paradise | Shane Adams | |
| 2016 | Movin On | Rotimi & Moshines | (Directed parts of it himself) |
| 2016 | Doing It | Joell Peralta | |
| 2015 | Potential | Kerstyn Dioulo | |
| 2015 | Situation | Corentin Villemeur & Timo Albert | |
| 2015 | Lotto | Eif Rivera | Features: 50 Cent |
| 2013 | Only Human | Chris Amos & Travis LaBella | |
| 2012 | She Know It (Snippet) | Fenomanal Studios | |
| 2011 | Hello | Berman Fenelus | Features: Mickey Factz |
| 2010 | Forever | Da Visionaryz | |
| 2009 | Beautiful Music | Ryan Gallagher | |
Featured Videos
| Year | Title | Main Artist | Director | Comments |
| --- | --- | --- | --- | --- |
| 2011 | Without You | B. Madison | Jay Rodriguez & Rock Davis | |
Soundtracks
| Year | Track | TV/ Movie | Comments |
| --- | --- | --- | --- |
| 2016 | C'est mignon | La pièce | |
| 2016 | Livin Foul | I Call the Shots (Power) | uncredited |
| 2016 | What They Want | I Got This on Lock (Power) | uncredited |
| 2015 | Lotto | You're Not the Man (Power) | uncredited |
| 2014 | Hero | Imperial Dreams | |
Tours
28 Feb 2020: V103 International Vibes: Buckhead Theatre, Atlanta, Georgia
2017: Don't Matter Tour (with artist August Alsina)
Filmography
Movies List
| Year | Movie | Character | Comments |
| --- | --- | --- | --- |
| 2020 | Coming 2 America | | |
| 2020 | Singleholic | Sam Bishop | |
| 2020 | True to the Game 2: Gena's Story | Vaughn | |
| 2018 | Acts of Violence | Frank | |
| 2017 | Burning Sands | Edwin | |
| 2016 | Deuces | Face | |
| 2014 | Divergent | Ezra | |
| 2014 | Imperial Dreams | Wayne | also as performer in the track: "Hero"; He wrote the track as well |
| 2013 | Black Nativity | Officer Butch McDaniels | |
| 2011 | Cooper and Stone | Ty | TV Movie |
TV Series List
Year
Series
Character
Comments
2015-2020
Power
Dre

Main Role; 55 episodes

Also as singer

2018
A Luv Tale: The Series
Jake

3am, Closing Night, Sex Down, Expose, Denouement (Season 1 Episode 1-4, 6)

Also as producer

2018
Law & Order: Special Victims Unit
Malik Williams
Guardian( Season 19 Episode 21)
2015
Battle Creek
Danny
Old Flames, Old Wounds( Season 1 Episode 5, 8)
2013
Betrayal
Lil D
That Is Not What Ships Are Built For, Nice Photos, The Things That Drive Men Crazy (Season 1 Episode 4-6)
2012
Boss
Darius Morrison
Main Role; All 18 episodes; Season 1 & 2
Quotes
There is advantage to being underestimated.
Never apologize for who you are
God let me use every ounce of my gifts while I'm here
Challenge yourself to do everything with love. No matter how hard it will be.
You can't really prepare for anything in the world of Power. Just be prepared to be surprised
I will always be the champion of my destiny.
Pain is a direct line to royalty
Sources