Biography
Olurotimi 'Rotimi' (pronounced Row-Tim-Me) Akinosho is a Nigerian-American Singer, Actor, Model, Rhythm and blues artist. Rotimi means "with me" in Yoruba (his ancestral root).
Rotimi was born on November 30, 1988 in Maplewood, New Jersey to Nigerian immigrants. According to Rotimi Nigerian parents are usually strict with over importance to studying.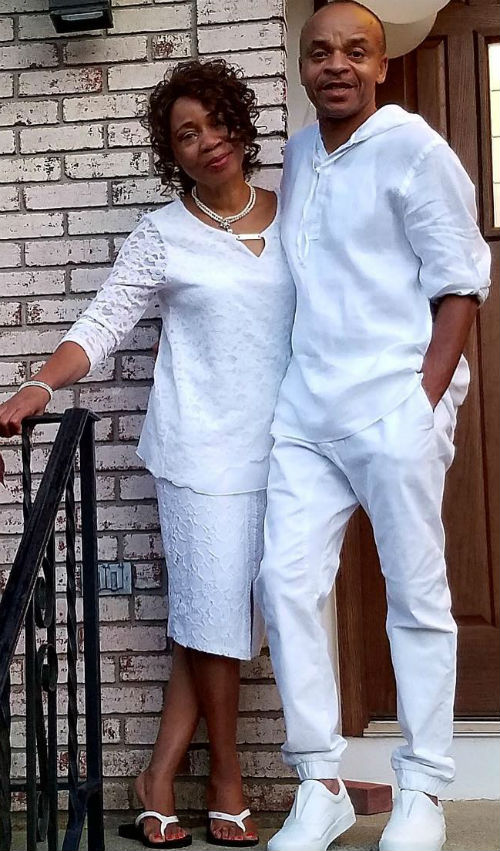 Image: Rotimi's parents: Father & Mother
Career
Rotimi made his acting debut in Cooper and Stone(2011) which went unaired. Boss(2011-12) became his real TV debut in which he portrayed the role of Darius Morrison.
Rotimi has appeared in other TV series like- Betrayal(2013), Battle Creek(2015), Power(2015), BET Experience(2017). He had a recurring role in Power(2015-) where he appeared in the role of Andre 'Dre' Coleman.
Movie Career: Black Nativity(2013) marked the beginning of his career in movies. He has had notable roles in Divergent(2014), Darkest Before Dawn(2015), Imperial Dreams(2017), Burning Sands(2017), Deuces(2017), Acts of Violence(2017).
Music Career: Rotimi is a singer as well, he has performed for many stars and has performed along with stars like Keyshia Cole, 50 Cent, Estelle, Jennifer Hudson, T.I, NERD.
Rotimi's initially joined the Hip-hop group of Jay-z's nephew and got the chance to perform for Jay-z himself.
Some of his mixtapes are: The Resume (2011), While You Wait(2011), Royal Wednesday(2015), Summer Bangerz(2016)
Some of the Singles are: Lotto(2015), Nobody(2017), Want More(2017). Latter two released in the album Jeep Music Vol. 1
His other music videos and guest appearances include Beautiful Music(2009), Forever(2010), Hello(2011), She Know It(2012), Only Human(2013), MVP(2016), Lotto(2015), Situation(2015), Potential(2015), Doing It(2016), Movin On(2016), Paradise(2016), Thank God(2017), Lavish(2017),
Philanthropy: He works with various charity organizations for the betterment of Education, Health and employment.
Rotimi Interesting Facts
He started singing at the age of 6.
His first performance was at a wedding event.
Rotimi graduated with science degree in Communications with minor in Business.
He is into Rhythm and blues, hip hop
He has modeled for AKOO Clothing of T.I
He calls Jamie Foxx as Uncle J, they have a friendly relationship. He considers Jamie as his mentor.
He wants to collaborate with- R Kelly, Drake, 2 Chainz.
He likes sports and movies. If he is not on ESPN he is watching movies.
At the age of 15 he performed at the Apollo Theaters and won the competition twice.
He is an actor, model, musician. He likes Music career more.
He founded FrontRoSeat Productions & is the CEO
His childhood hero- his Father.
Favorite social media- Instagram. He likes it because it allows him the expression. He is followed by stars like- 50 Cent, Russell Westbrook, Snoop Dogg.
He is used to play Piano as a kid.
Rotimi Quotes
There is advantage to being underestimated.
Never apologize for who you are
God let me use every ounce of my gifts while I'm here
Challenge yourself to do everything with love. No matter how hard it will be.
You can't really prepare for anything in the world of Power. Just be prepared to be surprised
I will always be the champion of my destiny.