Biography
Anthony Middleton or Ant Middleton is a reality star who was previously a British soldier who rose to fame with the adventure reality show- SAS: Who Dares Wins. He has previously served in Afghanistan. He was one of the instructors on the show.
Anthony Middleton is a sniper, soldier and survivor.
Anthony Middleton: Facts & Trivia
Growing up: He grew up in France form the age of 9 to age of 16, he attended the football school of excellence, he was scouted for Southampton FC.
His father had passed away when he was very young, leaving him nobody to look up to.
Army: He got enlisted when he was just 16, he joined Royal Engineers, he has served in the British Royal Marines(2004), Special Boat service(2008-2012).
After 2012 he has worked as a personal security guard in South Africa.
First Man In: A book on survival by Anthony Middleton, the book will be published by Harper Collins.
He has been a promoter of O2 Sports.
Anthony is very dedicated to work, he left his pregnant wife home (a mutual decision) to shoot for the new program, he came back on the due date.
He has a rescue dog named Ant for the pet.
He has a huge following on both Instagram and twitter
National Army Museum London: He is the ambassador of the Museum
He is the ambassador of RNLI(Royal National Lifeboat Institution)
He is an ambassador of SSAFA.
He is an ambassador of Forces Cars Direct.
He is an ambassador of Garmin.
King's Badge: At the marine training he got King's Badge, a badge of honor given to best recruits
He met Prince Harry at ICAP Annual Charity Day
Controversy: He was alleged to have said SAS is no place for women
3 Life tips to his young self: Be yourself, stay humble, stay positive.
He has worked in Afghanistan, Northern Ireland, Sierra Leone, Macedonia for work
He rose to fame in 2015 after the first episode of the TV show (SAS: Who Dares Wins) was aired
He has named his son Bligh after Captain William Bligh, who was stranded in the Pacific Ocean in 1790
He served in 9 Parachute Squadron Royal Engineers
Trinity: He has worked in 3 of UK's elite forces: Commando Course, P Company & UK Special Forces Selection
He has trained presidential security teams in West Africa
He has been a supporter of "Under the Same Sun" charity foundation
Weight Loss: Ant lost about 11 kg when he went for the rigorous training
Nightclub Brawl: He got into a brawl in Chelmsford, Essex with PCs and was jailed for 4 months in 2013
Most Dangerous mission he has been in: He was leading about 40 men in Afghanistan, they were on a tough mission, they had to run through the land mine, his heart was in his mouth and there was no way, he was lucky to survive.
His diet includes: omega oils, whey protein, vitamins, steak, jacket potato, mash potato
He is not much of a drinker, he does take some booze, but doesn't keep any beet in the fridge.
Super power he wishes he had: invisibility.
He trains four times a week, bench presses 160kg weight.
His Tips for those seeking to enter special task forces:

Listen very carefully
Don't be a gym bunny
Drink like a fish
Be compassionate and empathetic
Modesty trumps machismo
Accept that pain is illusory
Stay mentally switched on
It's OK to want your mum - for about one second
Anthony Middleton: Timeline
1981: Birth
1990: Football training in Rural France
1997: Joined the Royal Engineers
1999: Duty in Northern Ireland
2001: Duty in Macedonia
2002: Joined the Royal Marines
2006: Training in Sierra Leone
2007: Duty in Afghanistan
2008: Special Boat Services
2010: Duty in Afghanistan
2012: Retirement
2015: Worked on TV shows
Anthony Middleton: Quotes
It is good to have 2nd and 3rd opinion, first opinion should be yours because you are the experienced.
Strategy is all about preparation and planning. Planning and preparation is key to be successful anywhere
If you are not happy in your job, don't do it.
Snapping at people is a bad indication, in extreme pressure a leader should be calm and collective, you should take responsibility.
If someone is fighting extreme adversity, they need to be true with themselves and whoever they are dealing with, if you are confident about your capabilities just be true. Do what you know you can do and be truthful to people
I don't think anyone in particular inspires me, the way I was brought up, I try to inspire myself to succeed for myself and for my family. I don't look at other people and want to be like them, I look at other people and think what can I learn from them.
I want to be inspiration for my kids, something that I never had.
Everyone fears failure, If you will you will have to get back again and try.
I want to inspire young people, to let them know "If you put your mind into things You would be surprised how much you achieve"
Leaders aren't born, they are made.
Never assume, never think you deserve, sometimes our best just isn't good enough, deal with it, learn from it and bounce back
Stick together but choose wisely
You have to humble yourself when it come to your weaknesses
Everyone talks about "working out" but you rarely hear about "working in"
If you fall, dust yourself off and get straight back on it! Ok.. maybe check for broken bones first
[About terrorist attack] We need to step back, analyse the situation, deal with suitably. Sudden reactions don't help.
I get very bored of things, I love challenges
I'm a very positive person and there was not one moment on selection when I thought I'd quit
I get massive kick to see people succeed, I want to give them tools so that they can better themselves
It makes me laugh when people say they've got to where they are all by themselves. Your friends, Family, those who bring you coffee are all part of the team that has helped you succeed
The whole world is one big team and we fail to recognise that.
I was quite selfish and put my career ahead of my family for a long time.
I call my wife "the long-haired general", she is the only woman who bosses me.
I was very physical as a youngster, I wanted to be self sufficient, I wanted challenges, that is why I joined the British Army.
I relax when I'm with my family, they give me a sense of belonging, everything I do is for them, I relax when my wife annoys me, I relax when my kids are jumping around me.
Life has been slow for me after retirement.
Main thing I miss is combats, I miss the intensity, rush of emotions, the mix of emotions is a powerful drug.
Ego is the difference between a leader and a great leader! If you've never reached the top then there's probably one thing stopping you
People are too wrapped up in cotton wool. We should test our limits
I have a soft spot for children, They are the future and adults have a responsibility to nurture them.
Anthony Middleton: Photos, Pictures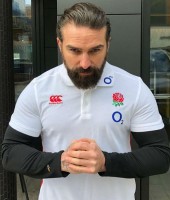 Anthony Middleton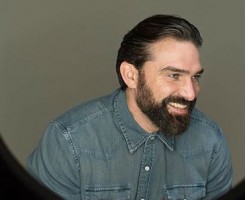 Anthony Middleton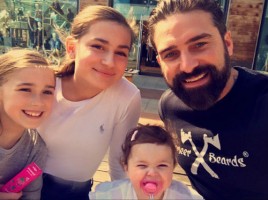 Anthony Middleton with children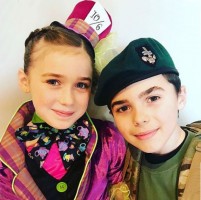 Anthony Middleton Daughter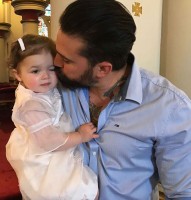 Anthony Middleton Daughter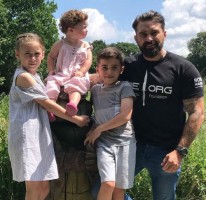 Anthony Middleton Family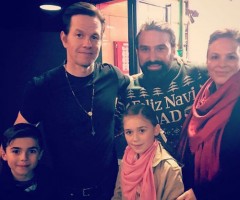 Anthony Middleton Family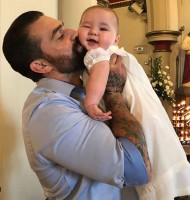 Anthony Middleton with Son Bligh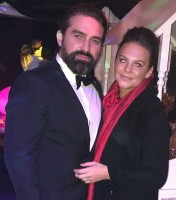 Anthony Middleton With wife Emilie Middleton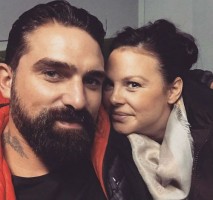 Anthony Middleton With wife Emilie Middleton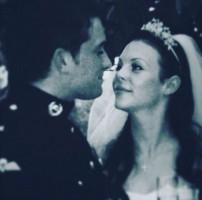 Anthony Middleton & Emilie Middleton wedding

Young Anthony Middleton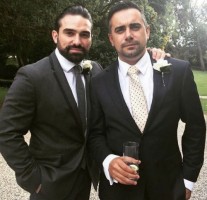 Anthony Middleton with his brother