Biography
Wyatt Russell is an American actor, he was a professional ice Hockey player previously (he played in Germany & Holland). Wyatt is popular for his roles- Willoughby in Everybody Wants Some(2016), Zook in 22 Jump Street(2014), Freddy in Cold in July(2014), Dudin Lodge 49, Paul in The walking Dead webisodes.
Wyatt Russell was born on 10th July 1986 in Los Angeles, California, United States to Goldie Hawn(Mother)- an actress & Kurt Russell(Father)- an actor & producer.
Siblings: He has 2 half siblings from his mother's previous marriage to Bill Hudson- Oliver Hudson (an actor born in 1976) and Kate Hudson (an Actress born in 1979). Wyatt grew up with Kate & Oliver in the same household.
From his Father's previous relationship he has a brother- Boston Russell, born to actress Season Hubley.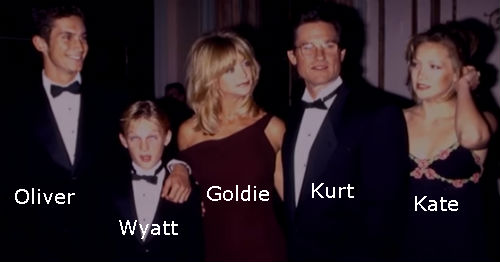 Image: Wyatt Russell family
Wyatt Russell & Sanne Hamers relationship: Wyatt met Sanne Hamers while playing Ice Hockey in the Netherlands, Sanne is a stylist, the couple started dating in 2010, after four years of dating they got married in 2014.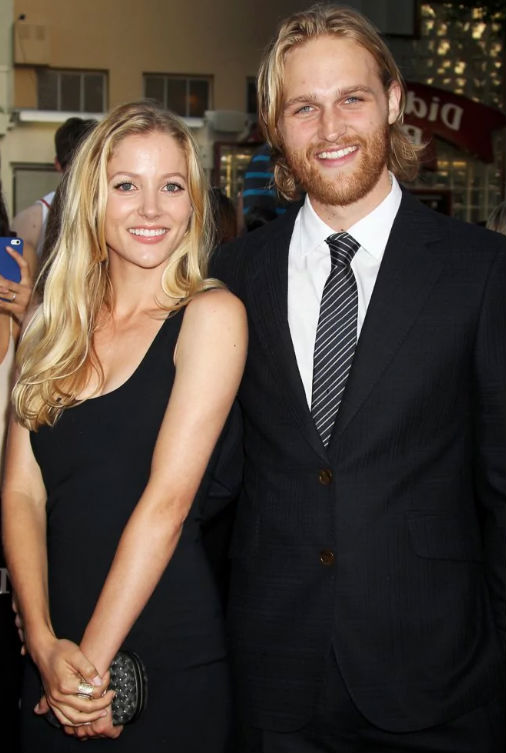 Image: Wyatt Russell with wife Sanne Hamers
Wyatt Russell: Facts & Trivia
Secret behind the name: He believes he is named 'Wyatt' after a highway in Houston.
Surnames: Wyatt Russell has kept both the surnames of his mother(Goldie Hawn) & father (Kurt Russell)
Embarrassing Movie Debut: Wyatt was 12 when he made his debut as a child artist, he had a scene where he was scene crying and running naked.
He broke his hip at the age of 24 playing Ice Hockey and gave up on Hockey after that.
Baseball family: His grandfather was a baseball coach, his father Kurt was a baseball player, his cousin MAtt is a baseball player who played for Cubs, Wyatt too was a baseball player, he was coached by his father in early years, but later moved to Hockey.
Wyatt considers his brother Oliver to be the most influential in his acting career.
Ancestry: Russell is of English, German, Hungarian, Irish, Scottish descent.
Entry into acting: John Stalberg, Wyatt's friend was directing the movie High School (2010) and he needed an actor urgently for a role, Wyatt was playing for the Alabama Hockey Team, to help his friend out he lied to his team (family problems) and went to shoot the movie.
His parents moved to Vancouver, Canada to be part of their son's sports career, where he played Ice Hockey. Wyatt was 16 years old when he moved to Canada.
Some of the teams he played Ice Hockey for are- Brampton Capitals, Chicago Steel, Coquitlam Express, Huntsville & Groningen Grizzlies, Langley Hornets, Richmond Sockeyes, University of Alabama
Kurt Russell on Wyatt: "dirty little secret in our family for a long time was that the best actor in the family was a Hockey player'
Rising Star Award: He received the Rising Star award at the Maui Film Festival in 2016.
He has appeared on TV shows of- Harry Connick Jr, Jimmy Kimmel,
Wyatt is also a singer, he has performed in few of his movies.
He was a goalkeeper.
He has worked with his father Kurt Russell in the movies- Escape from L.A. (1996) and Soldier (1998)
He was born through Caesarean section.
He isn't active on social media like instagram or twitter yet, he likes his privacy.
Injuries: He has had injuries playing Ice Hockey, he was once so badly injured that he couldn't write his name for months properly. He had injuries on back , hips and spine.
Backup plan: He is a philosophy major, he wanted to become a teacher if sports or acting didn't workout as expected.
He has never used the line 'Do you know who my father is' to get out of trouble, 'If I ever did that, my parents would legally disinherit me' says Wyatt.
Wyatt has lot of resemblance to both his parents, his face looks like dad Kurt, hair- golden like Mom Goldie.
Wyatt Russell: Quotes
Acting wasn't my calling, (recalling now he is an actor) It better be my calling.
Channing is the most athletic person, he was like a spider monkey, climbing the buildings pretty quickly.
My Dad's a very evolved person, we are all very down to earth people.
There is a lot of similarity between Hockey and Films, you work without knowing what the final outcome will be and at the end looking at the final product you will feel happy you gave your all in.
Being with people who love making movies, is that they climb inside the world and you feel safe with them, I don't think you can make wrong moves as actor with them.
My dream as a young kid was to play Hockey in the NHL
Best thing that ever happened to me was broking my hip. Hockey wasn't in the cards.
(When asked how he felt receiving Rising star award at the Maui Film Festival) Undeserved, and never quite know how to accept but to say thank you very very much to people who though I deserved it.
(When asked about surfing) It is so embarrassing, every one asks me, I feel like I have to go surfing just one time to tell everyone 'yes I did it'.
I have played athletes in lot of movies, I guess my understanding of playing gets me cast into movies.
My life advice to young people- 'Admit yourself when you don't know something'
My family is awesome, everybody is the best person they can be, it is pretty cool to from my family.
The Russell side of my family is a clan with some serious genetics.
I would consider my dad a pretty patient guy, but there was no tolerance for spoiled behavior.
The last thing I wanted to do was act, because it was the path of least resistance.
In college sports there is like 1% of them actually made it into professional sports.
Any Hockey player who has played sports for more than 15 years can remove their teeth (meaning they have fake teeth)
I don't like to try and curate my life, I don't find it conducive for happiness.
My parents are actors and never brought work home. I didn't even know what they did until I was about 10 years old
You got to put your everything into everything you do, it makes a difference to somebody out there.
I enjoyed school environment, I enjoyed teaching.
Hockey was like a blue collar Canadian working man sport, I was like a circus act.
Anybody that lives in America and has parents with a moderate amount of wealth can be spoiled.
Filmography
Wyatt Russell: Career
Movies
Blaze(2018): He acts in the movie directed by Ethan Hawke created by Sybil Rosen, Ethan Hawke featuring Steve Zahn, Sam Rockwell, Alia Shawkat in the cast.
Overlord(2018): Wyatt was in the Mystery Horror directed by Julius Avery created by Billy Ray with stars- Pilou Asbæk, Wyatt Russell, Iain De Caestecker in the lead.
Ingrid Goes West(2017): He portrayed Ezra O'Keefe in the Comedy Drama movie directed by Matt Spicer , it has O'Shea Jackson , Elizabeth Olsen, Aubrey Plaza in the main roles.
Goon: Last of the Enforcers(2017): He portrayed the character- Anders Cain in the Sports Comedy movie directed by Jay Baruchel , it stars Seann William Scott, Alison Pill, Marc-André Grondin in the cast.
Table 19(2017): He acted in the role of Teddy in the Comedy Drama movie directed by Jeffrey Blitz starring Anna Kendrick, Craig Robinson, Lisa Kudrow in the lead.
Shimmer Lake(2017): Wyatt appeared as Ed Burton in the Mystery Crime Drama movie directed by Oren Uziel with the cast of Rainn Wilson, Benjamin Walker, Stephanie Sigman
Folk Hero & Funny Guy(2016): He acted in the role of Jason in the Comedy directed by Jeff Grace featuring Alex Karpovsky, Meredith Hagner, Wyatt Russell in the cast.
Everybody Wants Some(2016): He played Willoughby in this Comedy directed by Richard Linklater created by Richard Linklater, it features Ryan Guzman, Blake Jenner, Tyler Hoechlin in the cast. He also performed in the song 'Cherokee ChaChow'
At the Devil's Door(2014): He portrayed Sam in this Horror movie by Nicholas McCarthy created by Nicholas McCarthy, featuring Nick Eversman, Michael Massee, Ashley Rickards in the cast.
22 Jump Street(2014): He acted in the role of Zook in the Crime Comedy movie directed by Phil Lord, Christopher Miller starring Jonah Hill, Ice Cube, Channing Tatum in the lead.
Cold in July(2014): He played Freddy in the Crime Thriller by Jim Mickle produced by Jim Mickle, Nick Damici, with the cast Don Johnson, Michael Hall, Sam Shepard
We Are What We Are(2013): He acted in the role of Deputy Anders in this Horror Thriller directed by Jim Mickle , it has Julia Garner, Bill Sage, Ambyr Childers in the lead cast.
Love and Honor(2013): He acted in the role of Topher in the War Drama directed by Danny Mooney with the cast Teresa Palmer, Liam Hemsworth, Aimee Teegarden. Wyatt wrote and performed in the soundtracks 'Burning Tree' , 'Together'.
This Is 40(2012): He acted in the role of Flirty Hockey Player in the Romantic Comedy movie directed by Judd Apatow with the cast of Maude Apatow, Paul Rudd, Leslie Mann
Cowboys & Aliens(2011): He portrayed the role of Little Mickey in the Thriller , it was directed by Jon Favreau with the cast Olivia Wilde, Daniel Craig, Harrison Ford
High School(2010): Wyatt played a teenager in the movie directed by John Stalberg with stars- Adrien Brody, Matt Bush, Sean Marquette playing important roles.
Soldier(1998): Wyatt Russell portrayed the character of Todd in this Drama movie directed by Paul Anderson , cast included Jason Scott Lee, Jason Isaacs, Kurt Russell
Escape from L.A.(1996): He had a minor uncreditedrole in this Adventure movie directed by John Carpenter , it featuree Kurt Russell, Stacy Keach, Steve Buscemi.
TV Series
Lodge 49(2018): He played the character of Dud in the Drama TV Series created by American Movie Classics with the cast Wyatt Russell, Brent Jennings, Sonya Cassidy
Black Mirror(2016): Wyatt appeared as Cooper Redfield in the Thriller Drama Series , it features Michaela Coel, Daniel Lapaine, Hannah John-Kamen in the cast.
Arrested Development(2013): He acted as Oakwood in the Comedy Series starring Portia de Rossi, Michael Cera, Jason Bateman in the lead.
The Walking Dead: Webisodes(2013): He portrayed the role of Paul in the Drama with the cast Lilli Birdsell, Rick Otto, Josh Stewart
Law & Order: LA(2010): Wyatt played Sam Loomis in the Mystery Crime Drama Series , cast included Alfred Molina, Rachel Ticotin, Corey Stoll
Short movies
Prisoner(2015)
The Last Supper(2006)
Wyatt Russell: Photos, Pictures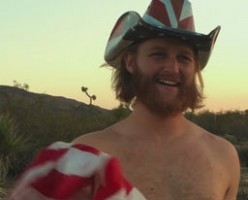 Wyatt Russell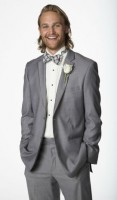 Wyatt Russell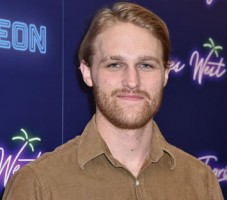 Wyatt Russell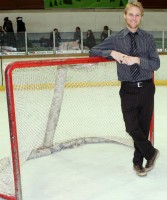 Wyatt Russell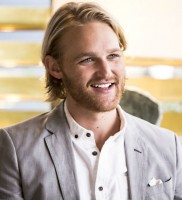 Wyatt Russell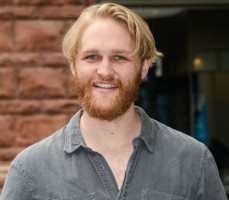 Wyatt Russell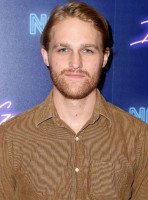 Wyatt Russell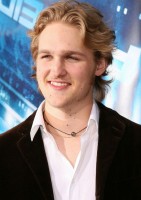 Wyatt Russell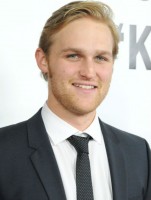 Wyatt Russell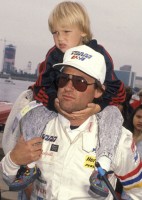 Wyatt Russell childhood with Dad Kurt Russell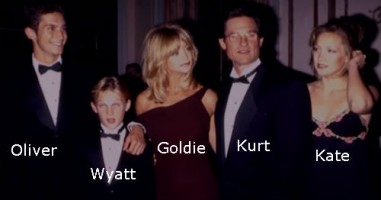 Wyatt Russell family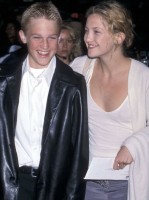 Wyatt Russell with sister Kate Hudson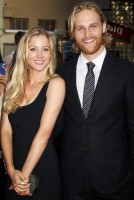 Wyatt Russell with wife Sanne Hamers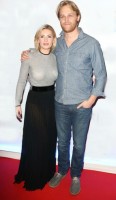 Wyatt Russell with wife Sanne Hamers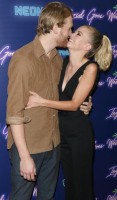 Wyatt Russell with wife Sanne Hamers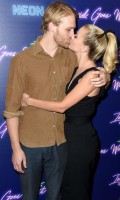 Wyatt Russell kissing wife Sanne Hamers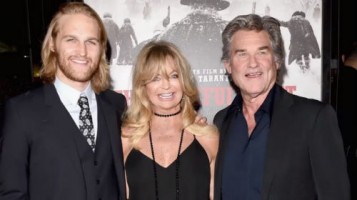 Wyatt Russell with parents- Kurt Rusell & Goldie Hawn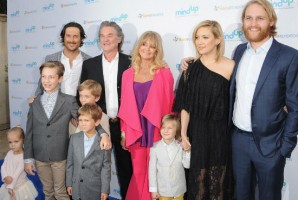 Wyatt Russell extended family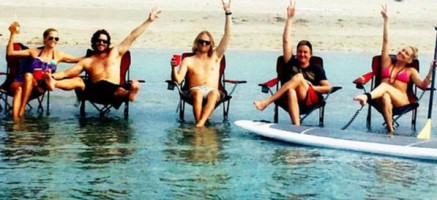 Boston Russell Family at the beach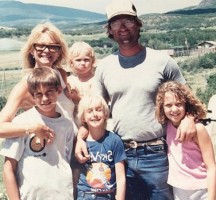 Boston Russell Family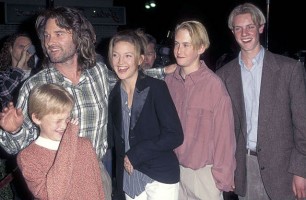 Boston Russell Family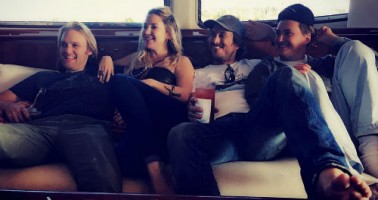 Boston Russell with siblings- Kate Hudson, Oliver Hudson, Wyatt Russell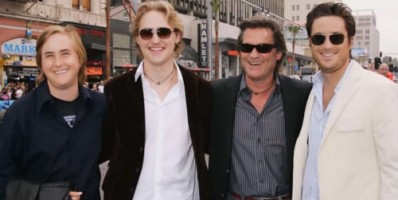 Boston Russell with siblings (Wyatt, Oliver) & Dad Kurt