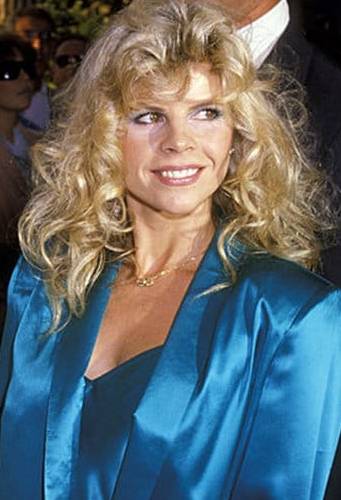 Sasha Czack
Date Of Birth
July 17, 1950
Age
72 years 10 months 12 days
Day of Birth
Monday
Place Of Birth
Chester, Pennsylvania, United States
Zodiac Sign
Cancer
Professions

Photographer

, Writer ,

Director

Birth Name
Alexandra Jane Czack
Nickname

Stitch

Other Names

Sasha Czack-Ash

,

Sasha Stallone

, Sasha Ash (After marriage to Rick Ash) ,

Sasha Czack-Stallone
Personal Information
Religion
Christianity (Roman Catholic)
Language
English
Star Sign
Cancer
Nationality
American
Ethnicity
Caucasian
Complexion
White

Body Features & Measurements
Height

152 CM


4 Feet 12 Inches
Eye color
Dark Brown
Hair color
Blonde
Weight

50 KG


110 lbs

Figure Type
Hourglass
Body Type
Slim
Family Information
Sons
Sage Stallone (1976-2012; Actor/ director)
Seargeoh Stallone (born in 1979)
Brother In-Law
Frank Stallone Jr. (Ex)
Father In-Law
Frank Stallone Sr. (Ex; Hairdresser)
Mother In-Law
Jackie Stallone (Ex; Astrologer)
Stepdaughters
Sistine Stallone
Sophia Rose Stallone
Scarlet Stallone

Education Qualifications
Education (Graduation)
Graduation in Media studies
Alma Mater

University of Notre Dame

Love, Romance, Marriage
Husbands
Sylvester Stallone (married 1974- divorced 1985)
Rick Ash (1997- 1999; divorced)
Career Information
Years Active
1972-
More Information
Net worth

$10-20 million
Biography
Sasha Czack is an American professional photographer and a former Actress, director, and writer. She is the Ex-wife of Hollywood actor/ director Sylvester Stallone, she is the mother of actors Sage Stallone & Seargeoh Stallone through him.
Family- Childhood
Alexandra Jane Czack was born on 17th July 1950 in Chester, Pennsylvania, United States.
Education
High school: She studied at the St John's Senior High School.
Graduation: She graduated from the University of Notre Dame du Lac in Media Studies.
Marriage- Divorce- Children
Sasha Czack & Sylvester Stallone
She was the lead photographer of Sylvester Stallone's early superhit movie Rocky, the couple had started living together in their apartment in California.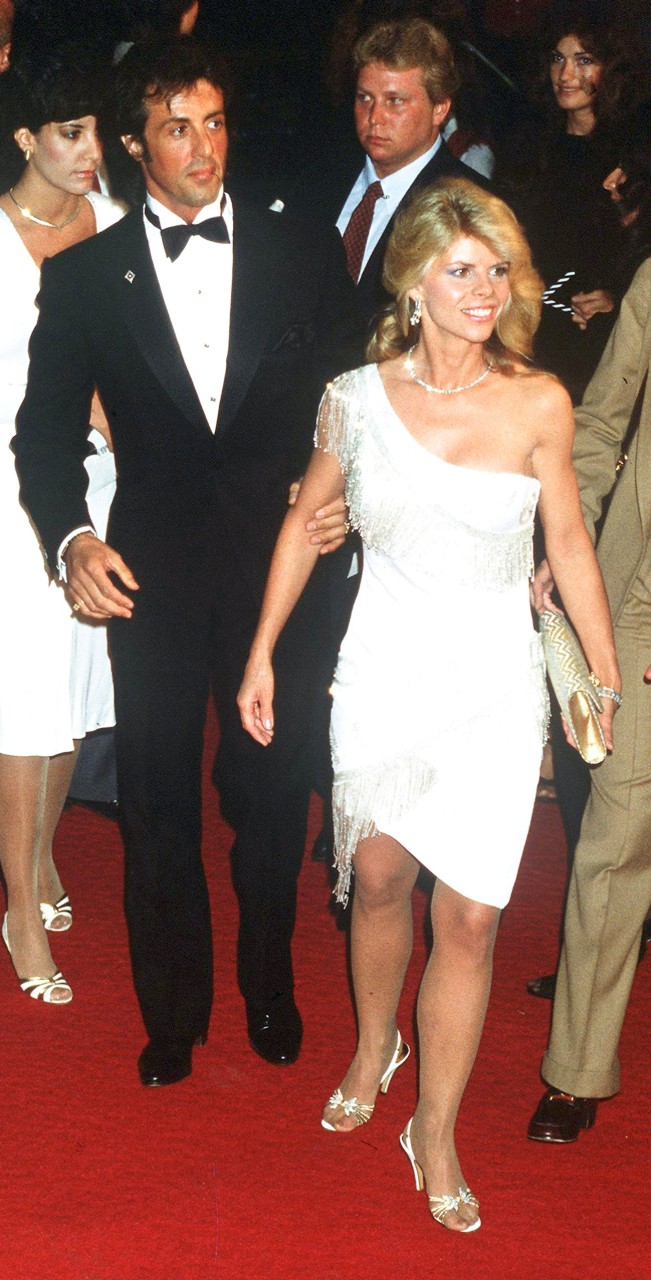 [Sasha Czack with Sylvester Stallone]
Sasha Czack & Sylvester Stallone married on 28th December 1974.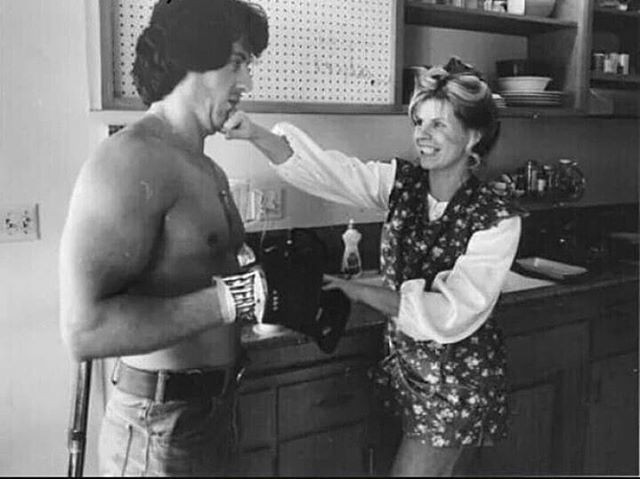 [Sasha Czack & Sylvester Stallone having a good time]
Divorce
Sylvester had become a star in a decade after Rocky, he got busy with the work. Sasha had given up on her work, she was busy taking care of her children, especially Seorgeaoh who needed a little more help.
The relationship had suffered a short-term split in 1978 but the two were successful in patching it up. However, as the differences increased, the two grew apart. The relationship soured over time.
In an interview with the People magazine, Sylvester Stallone said:
"It really was the turning point in Sasha's life. Her dreams and aspirations have been rechanneled into dedicated research. She is a driven person in that area. All of her priorities are geared toward finding a cure. There is no fun in the future that way."
The marriage ended with a divorce in 1985 (14th February 1985 to be precise), it was one of the Hollywood's high profile divorces, Sylvester Stallone paid Sasha $12 Million in compensation, back in 1985 it was considered a huge amount. She has a healthy relationship with her ex-husband Sylvester Stallone even after the divorce.
Following the divorce, Sasha moved to Malibu, where she lived in a rented house, just a few blocks away from Sylvester Stallone's mansion. It was done so keeping the interest of children in the mind. Sylvester, his wife Jennifer are reported to visit Sasha and son Seargeoh at their home some times.
Children
Sasha and Sylvester have had two sons:
Sage Moonblood Stallone was born in 1976 (May 5, 1976) as the eldest son of Sylvester Stallone and Sasha Czach in Los Angeles, California. He was known to friends and family as 'Stoney'. He graduated from the 'University of North Carolina School of the Arts' in filmmaking.
Sage was briefly married to Starlin Wright (2007-2008). He was a good friend of director Quentin Tarantino.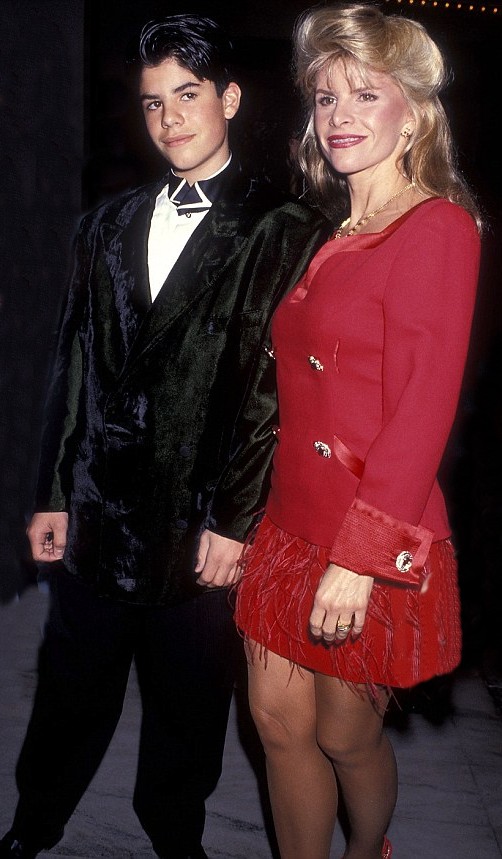 [Sasha Czack and Sage Stallone]
He is known for his appearances in Rocky V (1990), Daylight (1996), Vic (2006), Oliviero Rising (2007), and others. He was nominated as the 'Best Young Actor Starring' at the Young Artist Awards in 1991 for his role in Rocky V (1990). In 2006, he had won 'Best New Filmmaker' award at the Boston Film Festival for directing Vic (2006)
[Sage Stallone]
Death: Sage unexpectedly died in July 2012 at his home in Studio City, Los Angeles. At first, it was speculated that the painkillers he was taking because of the dental procedures he was undergoing could have caused the death from overdose. Sasha was quoted telling 'New York Post':
I told him not to do that. I have heard about people dying having multiple procedures done to your mouth. Do not have more than one tooth pulled.
But the autopsy revealed that there were no drugs in his system as per the toxicology reports. He had died from a heart attack (coronary artery disease) caused by atherosclerosis. Sage was just 36 at the time of his death. His funeral was held at the St. Martin of Tours Catholic Church in Los Angeles. He was buried at the Westwood Village Memorial Park Cemetery.
Following his death, Sasha had filed for legal custody of Sage's estate.
Seargeoh Stallone
Seargeoh was born in 1979, he has been diagnosed to have Autism. He is called by the nickname Seth by family and friends.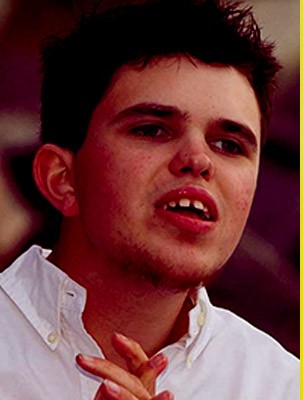 [Sasha Czack son Seargeoh Stallone]
Seargeoh was cast as the little newborn son Robert Balboa, Jr. of the character Rocky Balboa in Rocky II (1979). Interestingly, the same character was played by his older brother Sage in the Rocky V (1990)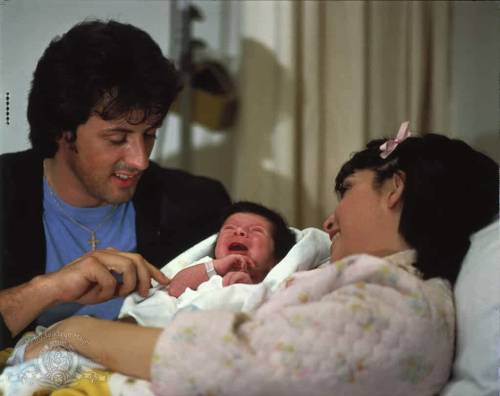 [Seargeoh Stallone in Rocky II (1979) with Sylvester Stallone and Talia Shire]
Sasha Czack & Rick Ash
Sasha dated technician (in the sound effects and music department) Rick Ash in the 1990s. Sasha married Rick Ash in 1997. Rick Ash and Sasha have worked together in her short movie Long Lost Love (1996)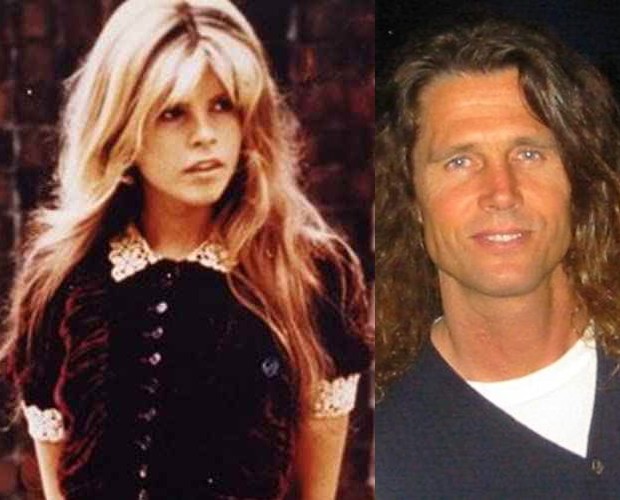 [Sasha Czack & Rick Ash]
Rick (aka Richard Ash) works as a re-recording mixer, sound mixer, music supervisor among other things. He has worked in about 250 projects. Some of the most popular projects he has worked in are Pulp Fiction (1994), Monster's Ball (2001), Buffalo '66 (1998), Captain Fantastic (2016), "The Story of God with Morgan Freeman", "Designated Survivor" among others.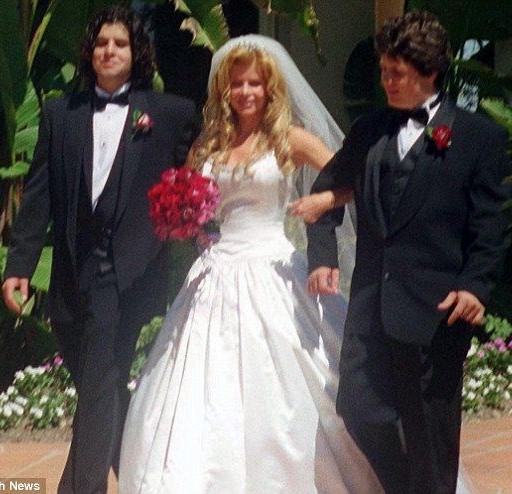 [Sasha Czack wedding to Rick Ash, her sons Sage and Seargeoh on her side]
The two are reported to have divorced in 1999, specifics about the divorce are not known. In her last project Vic(2006), she was credited as "Sasha Ash", it appears that they were married at least until 2006.
Facts & Trivia
Sacrifice: She was chosen to play the lead role in director Frank Perry's comedy movie Play It As It Lays (1972), she had successfully passed the screen test. However, she stayed with her then-boyfriend Sylvester Stallone to type the screenplay of his next movie. She stayed in New York till his work was typed.
Her two former husbands Rick Ash & Sylvester Stallone have worked together in the movie Shade(2003)
Autistic Foundation: Sasha has been closely associated with Autism related charity works like the Autism Society of America. She has also supported various Autism related organizations and events.
Appreciation by Andy Warhol: Famous Hollywood director, producer, and cinematographer Andy Warhol (known for Chelsea Girls (1966), Blue Movie (1969), The Nude Restaurant (1967)) was very appreciative of Sasha's work. He wrote about her in his published diaries.
Rocky (1976)
Writing: She co-wrote the story of the movie Rocky(1976) with Sylvester Stallone, it was his debut as a writer and leading actor and it was a huge success, the success of the movie functioned as a stepping stone in his career.
Photography: Sasha worked as the leading still photographer of the movie, however, she wasn't credited for the work because of some union rules.
Career
The Rocky Saga: Going the Distance
In the 2011 documentary on the Rocky series by Rob Goldberg & Dan Goldman, A footage from the Rocky days was used, Sasha appears in that footage.
Vic(2006)
Sasha played Lilly in this Drama directed & produced by her son Sage Stallone, with Miriam Byrd-Nethery, Clu Gulager, Tom Gulager in the lead. She was also involved with the photography of the short film.
Long Lost Love(1996)
Sasha wrote and directed the 1996 short movie Long Lost Love (1996). It starred Eric Bizot (as Pascal Laurent), Gary Frank(Mace), and Tasia Valenza(Rein). The film was shot around Antelope Valley, California. Anastas N. Michos was the cinematographer, John Travers edited the film, Rick Ash (her future husband) worked as the re-recording mixer.
Rocky III (1982)
In Rocky III(1982), she appears on screen as a fan of Rocky (credited as Woman in Gym), she is seen kissing him on the cheek. Interesting Trivia is that all of Sylvester Stallone's wives appear in one or the other Rocky movie, and always in minor roles.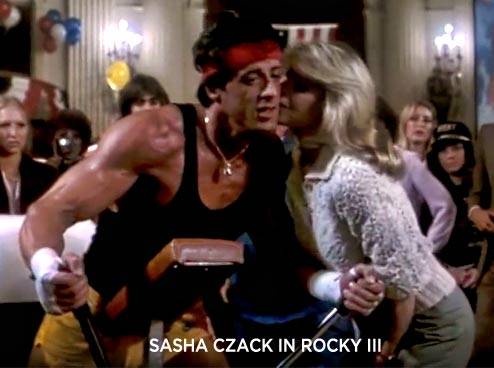 [Sasha Czack & Sylvester Stallone in Rocky 3]
The movie was written and directed by Sylvester Stallone. The plot was about his past enemy coming to rescue Rocky out of the hole.
Love of Life(1951-)
Sasha appears as Jane in the Romantic drama created by Roy Winsor, it starred Peggy McCay, Jean McBride, Ken Roberts, Dennis Parnell in the lead roles.
Retirement
Sasha was a well recognized and respected photographer, however, she largely from work following her second son Seargeoh Stallone's diagnosis as Autistic.
She came out of her retirement temporarily in 2006 to be the photographer in her son Sage's short movie Vic(2006) (Sage wrote and directed it). Sasha also played a small role in the short movie, she played the character "Lily"
Filmography
| Year | Movie/ project | Character | Comment |
| --- | --- | --- | --- |
| 2006 | Vic | Lilly | Short movie; also as the photographer |
| 1996 | Long Lost Love | | Short movie |
| 1982 | Rocky III | Woman in Gym | Minor role |
| 1951-1980 | Love of Life | Jane | as a little girl |
News & Updates
Golden Globe Awards: She attended the 34th annual event in 1977 (29 January 1977) with her then-husband, Sylvester Stallone at the Beverly Hilton Hotel in Beverly Hills, California.