Biography
Sasha Czack is an American professional photographer and a former Actress, director, writer. She is the Ex-wife of Hollywood actor/ director Sylvester Stallone, she is the mother of actors Sage Stallone & Seargeoh Stallone through him.
Sasha Czack was born on 17th July 1950 in Chester, Pennsylvania, United States.
Sasha Czack & Sylvester Stallone: Sasha Czack & Sylvester Stallone had married on 28th December 1974. She was the lead photographer of Sylvester Stallone's early superhit movie Rocky, the couple had lived in their apartment in California. They had two sons from the union- eldest son Sage Stallone(born in 1976-died in 2012) & Seargeoh Stallone(born in 1979).
The marriage ended with a divorce in 1985 (14th February 1985), it was one of the Hollywood's high profile divorces, Sylvester Stallone paid Sasha $12 Million, back in 1985 it was considered a huge amount.
Sasha Czack: Facts & Trivia
Education: She graduated from University of Notre Dame in Media Studies.
Autistic Foundation: Sasha's second son Seargoh Stallone has Austism, Sasha has been closely associated Autism related charity works like Autism Society of America.
High Profile Divorce: Sasha's divorce from Sylvester Stallone in 1985 was one of the most talked breakups that year, the divorce was settled with $12 Million.
Even after the divorce she has been close with her ex-husband Sylvester Stallone.
Golden Globe Awards: She attended the 34th annual event in 1977 with her then husband Sylvester Stallone in Beverly Hills.
She co-wrote Rocky with Sylvester Stallone.
She was chosen to play the lead role in Frank Perry's movie Play It As It Lays (1972). However she stayed with her then boyfriend Sylvester Stallone to type the screenplay of his next movie
Her two former husbands Rick Ash & Sylvester Stallone have worked together in the movie Shade(2003)
When her eldest son Sage died, she suggested that it could be because of the painkillers he was taking because of the dental procedures he had undergone, however autopsy linked the death to heart attack and no drugs were suggested in toxicology.
Sasha Czack: Movie career
Vic(2006): She played Lilly in this Drama directed & produced by her son Sage Stallone with Miriam Byrd-Nethery, Clu Gulager, Tom Gulager in the lead. She was also involved with other departments of the short movie
Long Lost Love(1996): She wrote, produced and directed by Sasha Czack with actors- Eric Bizot, Tasia Valenza, Gary Frank playing main roles.
Rocky III(1982): She appeared in a small role in the Drama movie by Sylvester Stallone, cast included Talia Shire, Burt Young, Sylvester Stallone
Love of Life(1951): She was baby Jane in the Romantic Drama Series with Ken Roberts, Jean McBride, Peggy McCay in the lead.
Sasha Czack: Photos, Pictures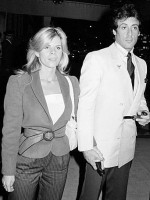 Sasha Czack with Sylvester Stallone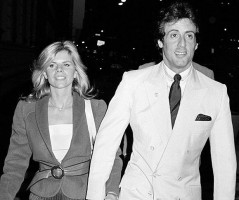 Sasha Czack with Sylvester Stallone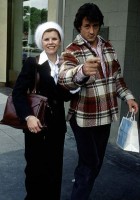 Sasha Czack with Sylvester Stallone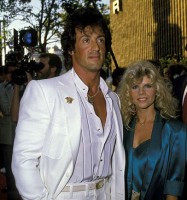 Sasha Czack with Sylvester Stallone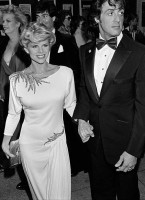 Sasha Czack with Sylvester Stallone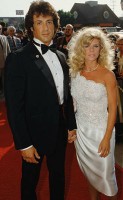 Sasha Czack with Sylvester Stallone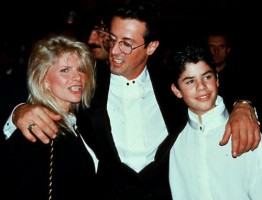 Sasha Czack family: Sylvester Stallone, Sage Stallone, Seargeoh Stallone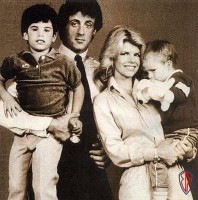 Sasha Czack family: Sylvester Stallone, Sage Stallone, Seargeoh Stallone

Sasha Czack with son Sage Stallone