Biography
Ryan McCartan is an American actor & singer. Ryan is popular for his roles- Brad Majors in The Rocky Horror Picture Show: Let's Do the Time Warp Again (2016), Diggie in Liv and Maddie (2013-2017), Hunter in R.L. Stine's Monsterville: The Cabinet of Souls (2015), William Phipps in Royal Pains (2014), Ollie in Freakish, Jeremy in Midnight, Texas.
Ryan McCartan was born on 14th June 1993 in Excelsior, Minnesota, United States to Conn McCartan(Father)- a High School principal & Pam McCartan(Mother). He has a sister Alison McCartan
Dove Cameron & Ryan McCartan: Ryan & Dove got together on the sets of 'Liv and Maddie', they started dating in 2013, the couple formed a band named 'The Girl and the Dreamcatcher' in 2015 through which they released their work in collaboration. The couple got engaged on 14th April 2016 & split up in October 2016, it was her decision, her later tweets revealed she was unhappy in the relationship.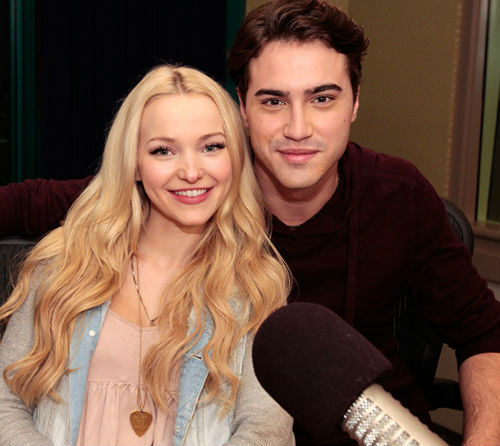 Image: Dove Cameron & Ryan McCartan
Ryan McCartan: Facts & Trivia
High School Musical(2007): Ryan's acting career started with the stage rendition of Disney's High School Musical.
The Girl and the Dreamcatcher: An American pop duo of two singers Dove Cameron(The Girl), and Ryan McCartan (the Dreamcatcher). The duo were co-stars on the American comedy TV series Liv & Maddie. They formed the band in May 2015 and named it 'The Girl and the Dreamcatcher' in September 2015, The had performed 'Written in the Stars', 'Glowing in the Dark', 'Someone You Like', 'Make You Stay' among other singles. The band broke up in October 2016, they also broke the relationship. You can enjoy some of their work on youtube.
Negatives(2016): First EP by Dove Cameron & Ryan McCartan, the album had songs 'My Way', 'Monster', 'Cry Wolf', 'Gladiator', 'Glowing in the Dark', 'Make You Stay'
Heathers: The Musical- He played Jason Dean in the off-broadway version of the play.
Jimmy Award winner: Ryan won the award given to two exceptional students at the National High School Musical Theater Awards in 2011.
Entry into acting: It was a summer and he had spare time, his sister was performing in 'How the Grinch stole Christmas spirit', it inspired him, he said 'I could do that' to his mom and she got him into various auditions.
Interest in acting & musicals: He was a part of the choir and theater at the Minnetonka High School.
Ryan was acting in 'Liv & Maddie', a member of the crew had watched Ryan singing in one of his youtube videos, the crew was looking for a talent who could also sing for the role in 'Heathers The Musical', he ended up booking the part in the musical. He did musicals as a child as well.
Dove & Ryan performed together at the QuickChek New Jersey Festival on July 30, 2016
The animal Dove Cameron chose for Ryan in an interview- Tiger, Baby Tiger
He likes Dominoes pizza more compared to other brands.
He moved to Los Angeles in 2012 after his initial success as an actor.
He supported Hillary Clinton for president in 2016.
His 2018 New Year resolution was to do Yoga every day.
He has become a Vegan.
He has a tattoo on his ribcage of initials JPS (his grandfather)
Ryan McCartan: Quotes
Dove has decided this relationship isn't what she wants. We still love each other very much. Please be sensitive, as this is painful.
I love her to death, there is a lot of love there, she has made a decision, because I love her, I have to respect that.
Take the high road, there is less traffic (about blaming the other person after brake-up)
Gossip is like Monopoly money. It is worth nothing unless you are willing to play a long, boring game.
In TV camera is on your face, everything is subtle, where as in theater you are performing for a larger. But as far as energy, work ethic, character development are involved there is not much difference.
Dove & I have a very very supportive relationship, lot of the times when actors date there is lot of politics and jealousy, that is not the case with us, we love each other very much, we are proud of what we do.
(When asked do you have any ideas for the next cover) We have ideas for like next 90 covers.
I put the hot in psychotic.
My sister is my inspiration.
It is easy to write songs about someone you love.
My inspiration comes from everywhere, I really like organic song writing
It is weird for many people to watch themselves on the screen, I swear I'm not being cocky, I love being on TV.
Lot of people think value for an actor comes from money and fame, but actually it comes from people, from fans.
You can choose to believe one of two things: Everything will fall into place, and then you'll be happy or You will be happy, and then everything will fall into place.
If I die I want you to tell the obituary people it was FOMO that did me in
I'm un-offendable
If your dreams aren't coming true, it means the ones you're dreaming are too small for you
I don't usually cry, but when I do, it's in the car while I'm driving.
we can agree on the fact that watches are bracelets now. No one uses that s**t to tell time that's what phones are for.
The only people who refer to their customers as users are drug dealers and technicians
Everything happens for a reason, the universe takes good care of us.
Guilt spills itself for fear of being spilled
(On twitter vs instagram) I like cracking jokes in 140 characters or less.
I feel like the eye doctor is judging me when I think an E is an S
Why do I fix my hair in the mirror every night before going to bed?
There is nothing more powerful in the world than love and kindness; and, somehow, you need to trust that.
The only thing that's truly impossible is the notion that something is impossible. You got this, booboo.
I go to Universal Studios Hollywood twice a week. I'm never growing up.
The best relationships are ones where your love for each other exceeds your need for each other
There is no such thing as try, only succeed; there is no such thing as possibility, only certainty
Don't lose yourself in the pursuit of winning. Such a loss defeats the purpose of victory.
Calling Native-Americans "Indians" is getting old. I'm gonna start calling Mexicans "Chinese" now, see where that gets me.
I'm in love with a paradox; perfect sense just makes no sense to me
Don't use your brilliance to justify your insanity
Every day can't be the best day, do what you can right now don't hesitate
If you don't use social media to be ironic and iconic, then what's the point
I believe I'm a good person. You know, I think there's good in everyone.
Hello innocence, though it seems like we've been friends for years; I'm finishing, though I wish I had never begun
We live in a time where people are hated more for being hated than for hating in the first place. Remember our higher purpose is to love
People say for every door that closes there is another that opens, it isn't that way in film industry, for every 200 that close there is one that opens
Filmography
Ryan McCartan: Career
Movies
The Rocky Horror Picture Show: Let's Do the Time Warp Again(2016): Ryan appeared as Brad Majors in the Musical Horror directed by Kenny Ortega with stars- Ivy Levan, Staz Nair, Christina Milian in the main roles.
Emma's Chance(2016): He portrayed the role of Jacob Murphy in the Family Sports Drama directed by Anna Elizabeth James starring Greer Grammer, Missi Pyle, Joey Lawrence in the lead.
Summer Forever(2015): He portrayed Liam in the directed by Roman White starring Megan Nicole, Alyson Stoner, Anna Grace Barlow in the main roles. Ryan also performed in the songs 'Ours To Lose', 'About Tonight', 'Big Time'.
The Standoff(2016): He acted in the role of Farrell Bennett in the movie by Ilyssa Goodman starring Olivia Holt, Sydney Park, Alex Wolff in the lead.
R.L. Stine's Monsterville: The Cabinet of Souls(2015): Ryan played Hunter in this Horror Comedy directed by Peter DeLuise , cast included Katherine McNamara, Dove Cameron, Braeden Lemasters
Extremely Decent(2011): He portrayed the role of Jeff in the Comedy directed by Nick Smith , it has Nick Smith, Jon Eidson, Ian McQuown in the main roles.
TV Series
Freakish(2017): He played the character- Ollie in the Horror TV Series produced by AwesomenessTV Production , cast includes Liza Koshy, Leo Howard, Adam Hicks
Midnight, Texas(2017): He acted in the role of Jeremy in the Fantasy Drama Series , it has Parisa Fitz-Henley, François Arnaud, Dylan Bruce playing in the lead.
Austin & Ally(2015): He played the role of Billie in the Musical Family Comedy , cast included Raini Rodriguez, Ross Lynch, Laura Marano
Last Man Standing(2014): Ryan was Matt in this Comedy Series starring Molly Ephraim, Nancy Travis, Tim Allen in the main roles.
Royal Pains(2014): He acted in the role of William Phipps V in the Comedy Drama Series with stars- Paulo Costanzo, Reshma Shetty, Mark Feuerstein in the main roles.
Liv and Maddie(2013): He acted in the role of Diggie in the Comedy Drama Series created by John Beck, Ron Hart with the cast Joey Bragg, Dove Cameron, Tenzing Norgay Trainor
Monday Mornings(2013): Ryan McCartan was Daniel in the Drama Series , it was produced by David Kelley , cast included Ving Rhames, Jamie Bamber, Jennifer Finnigan
The Middle(2013): He played the character- Ryan in this Comedy Series created by DeAnn Heline, Eileen Heisler , it has Charlie McDermott, Neil Flynn, Patricia Heaton playing in the lead.
Ryan McCartan: Photos, Pictures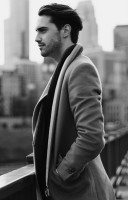 Ryan McCartan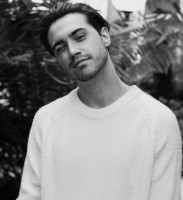 Ryan McCartan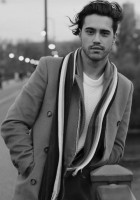 Ryan McCartan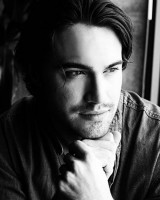 Ryan McCartan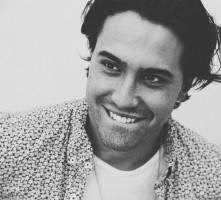 Ryan McCartan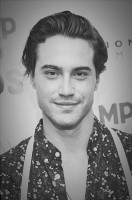 Ryan McCartan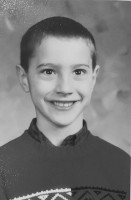 Ryan McCartan childhood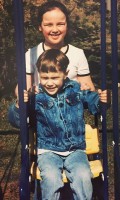 Ryan McCartan childhood with sister Alison McCartan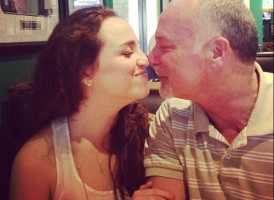 Ryan McCartan's Dad Conn McCartan & Alison McCartan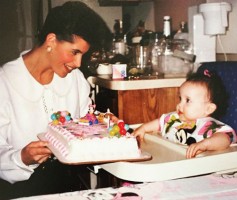 Ryan McCartan's mom Pam McCartan with baby Alison McCartan

Ryan McCartan's with sister Alison McCartan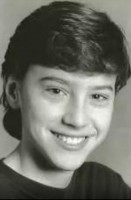 Young Ryan McCartan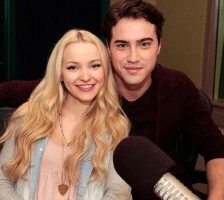 Dove Cameron & Ryan McCartan